Located in the bustling heart Dublin 8, Heyday at Carman's Hall is the city's newest custom-designed student accommodation.
Designed to offer the perfect balance of work, rest and play, Heyday is revolutionising the world of student accommodation – by putting the needs of students at the heart of their vision. Since opening their doors in 2019, the Heyday team, with sisters Rebecca and Kate at the helm, have been busy instilling a sense of home and community into every aspect of life at their Carman's Hall location in Dublin 8.
"We're quite a small building compared to other student accommodations," Rebecca explains. "We've one building with 207 beds, and it's predominantly been myself and Kate dealing with everybody from the beginning. We're here for them the whole way through. If anybody has a problem, they can ring me anytime – parents or students. All of my team and Kate's team are very approachable. It's not like a normal office!"
Located in the cultural hub of The Liberties, Heyday is ideal for students attending nearby BIMM and NCAD, and is just a stone's throw from the city's most popular creative hangouts. Not only will new students find a community of like-minded creatives at Heyday, but they'll also be able to use their living space and the multi-purpose room to collaborate and create.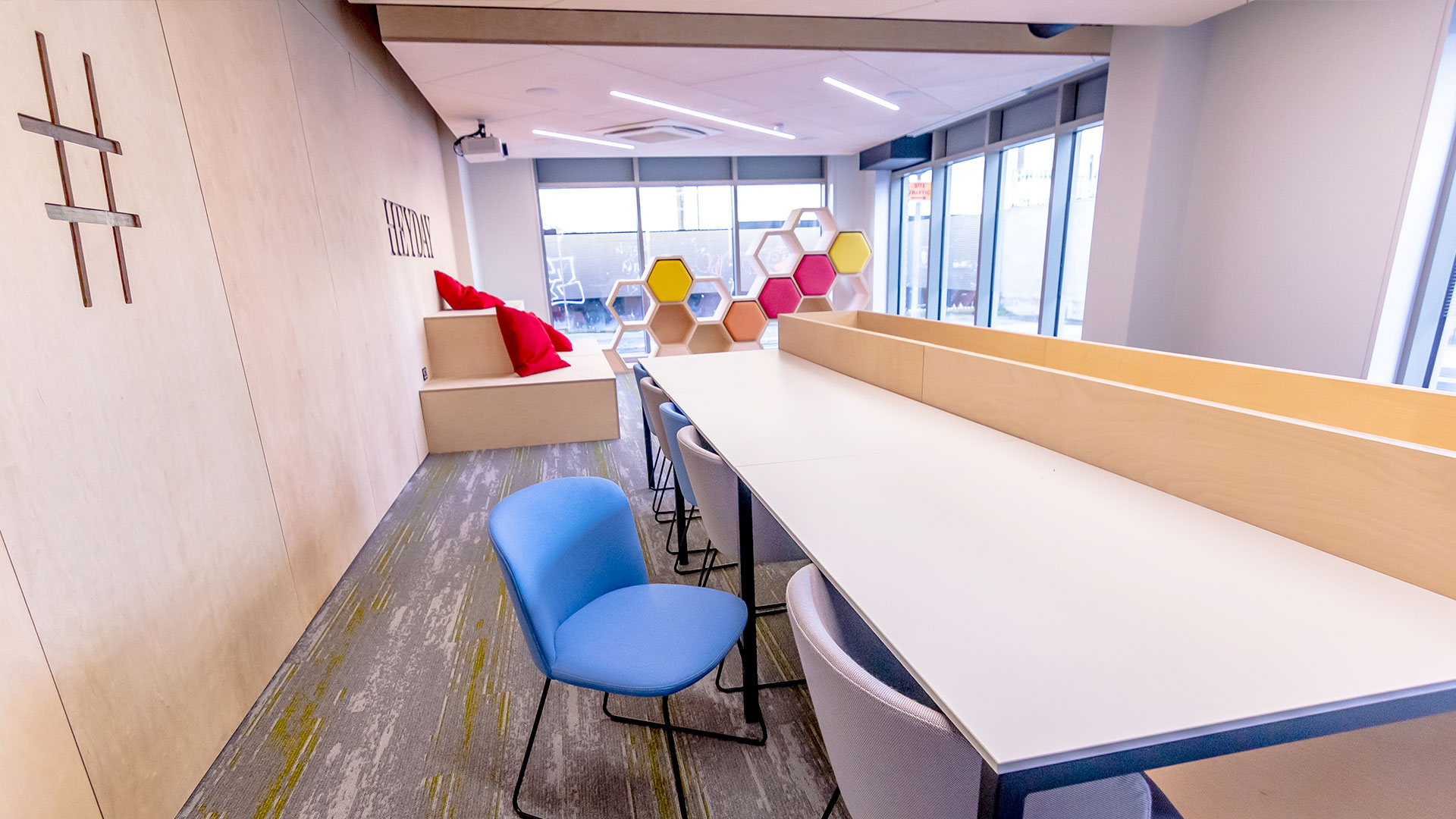 As well as their selection of four private room types, with en-suite bathrooms, generous beds, and free super-fast fibre broadband, the amenities at Carman's Hall's include a state-of-the-art gym, a cinema room, laundry facilities, community room and an on-site café. Heyday have got the social side of student life covered too – with frequent pizza nights and cinema nights.
Advertisement
To the sisters, Heyday is more than a job: "It's become an extension of both of us," Rebecca says. Although Rebecca has previously worked in student living, Kate arrived at Carman's Hall after working as a chef in Cavan with Neven Maguire.
"I asked her to come in and give me a hand for a week..." Rebecca explains.
"...And I never left!" laughs Kate.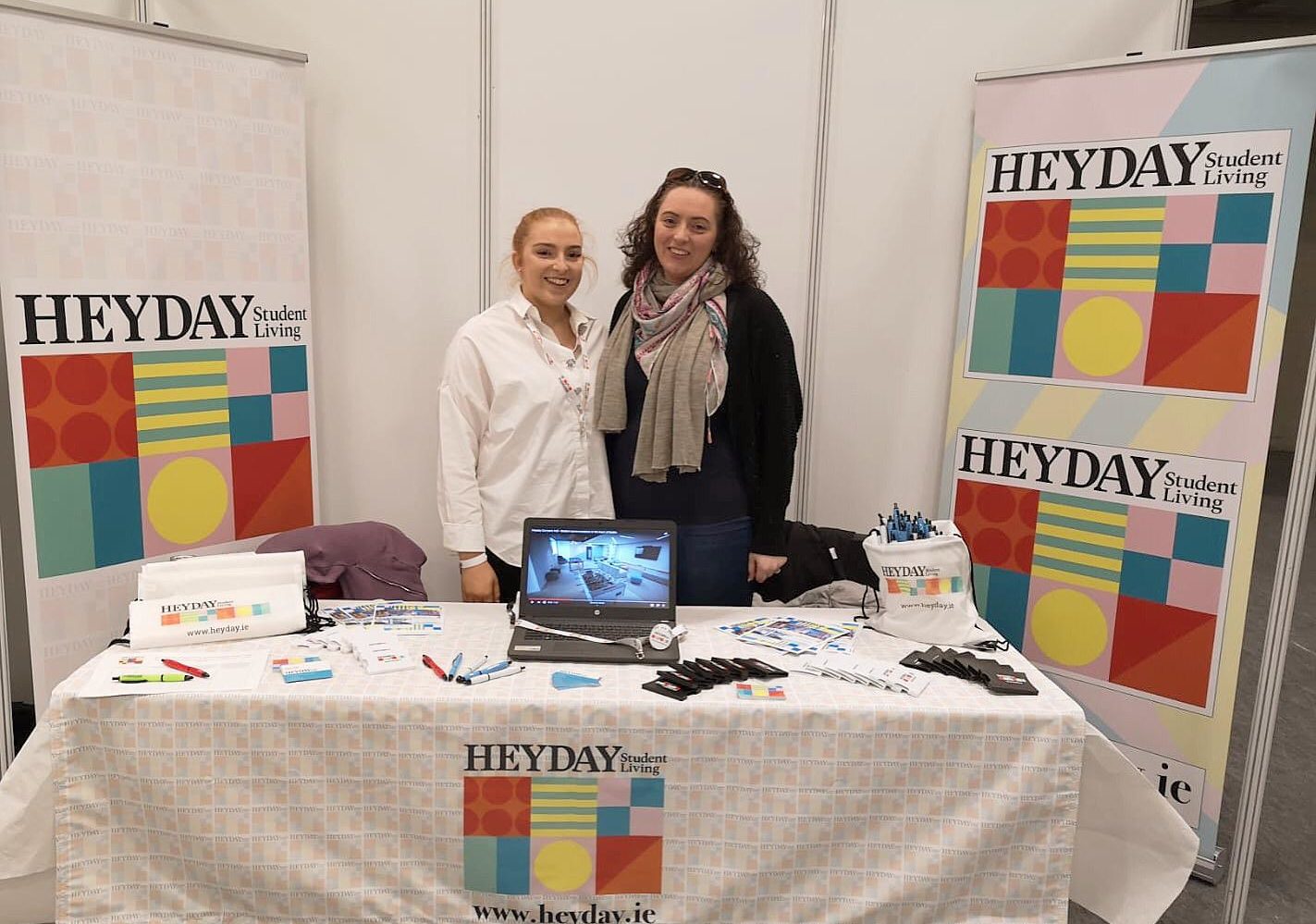 This dynamic helps to establish Heyday as more than just somewhere to rest your head after a long day of lectures – but rather, the centre of your all-important student experience in Dublin.
"Everyone who walks in that door is part of the family," Rebecca nods. "We won't turn anybody away – if they need five minutes, one of us will always talk to them. Myself and Kate being sisters helped to build that family connection, and we extended that out to the team."
Of course, Heyday have also found themselves adapting to the new challenges of 2020 – to ensure that the college experience is as safe and enjoyable for students as possible.
Advertisement
"We obviously had to put up Covid-19 restrictions, and make sure there's plenty of hand sanitisers, but the cleaning regime was something we did anyway," Rebecca says. "We've always taken that seriously, and kept that at the highest standard."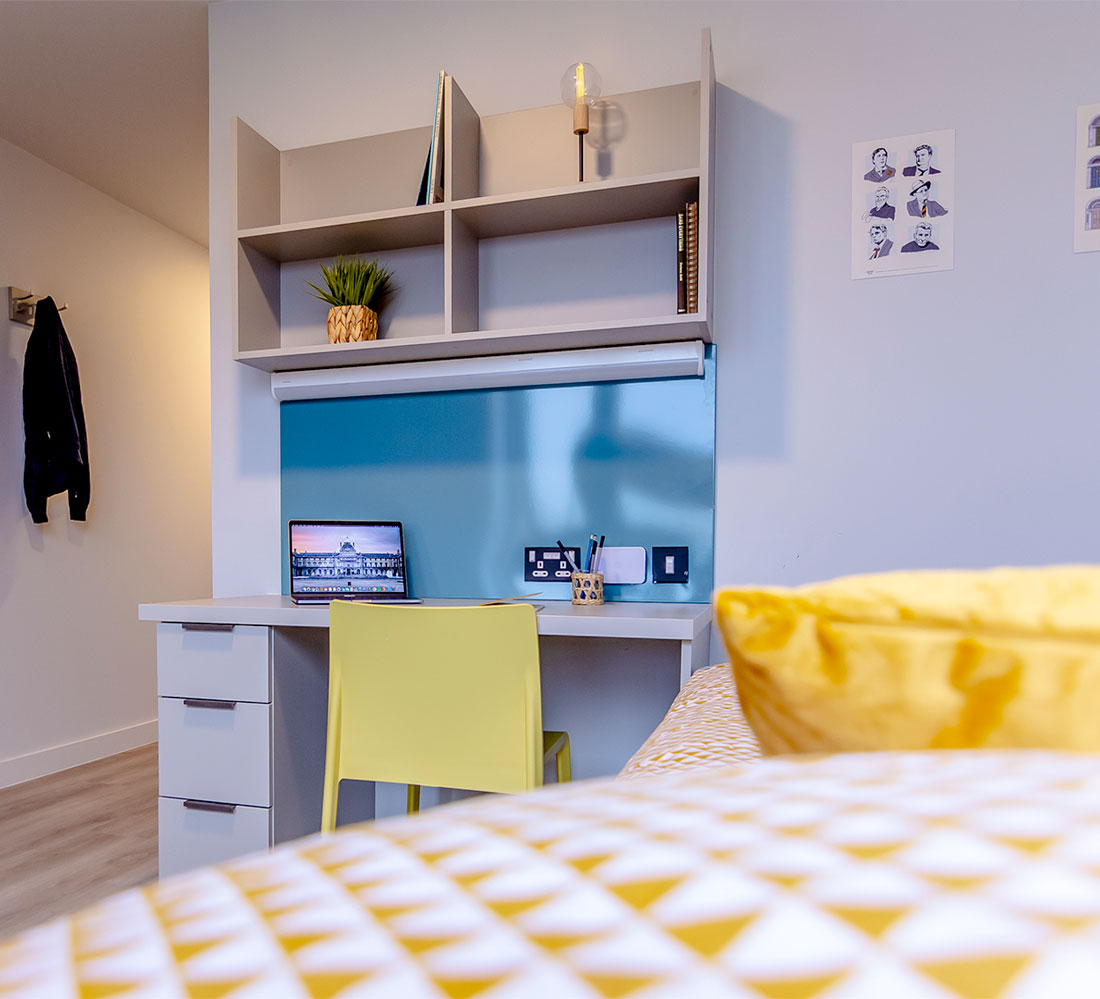 In addition, Heyday have adapted the traditional student accommodation model, to offer something that suits everyone.
"When we started out, we saw that purpose-built student accommodation has a model," Rebecca explains. "The model is basically 39 weeks, 42 weeks or 51 weeks. But by October, we had seen that the market had changed. So we decided to broaden our approach, and do monthly payments, or semester stays. When you break it down, you're paying €259 a week – and that includes all your bills, your gym and all these added extras, like free coffee on-site. You're also getting a brand new building in the heart of the city, with an amazing staff."
What students have to say about HeyDay:
"the staff are always there for you"
"there's a great sense of togetherness"
"we're lucky to be so central"
AND – for a special discount rate, make sure you mention our special promo code: HP235
Advertisement
For more information, see heydayatcarmanshall.com.