Tickets will go on sale on Friday at 10 am.
Belfast-born singer-songwriter and producer Gareth Dunlop has announced that he will play at Belfast's Empire Music Hall on September 22.
The musician has been recognised as an accomplished talent since the BBC tipped him as "one to watch" in 2010.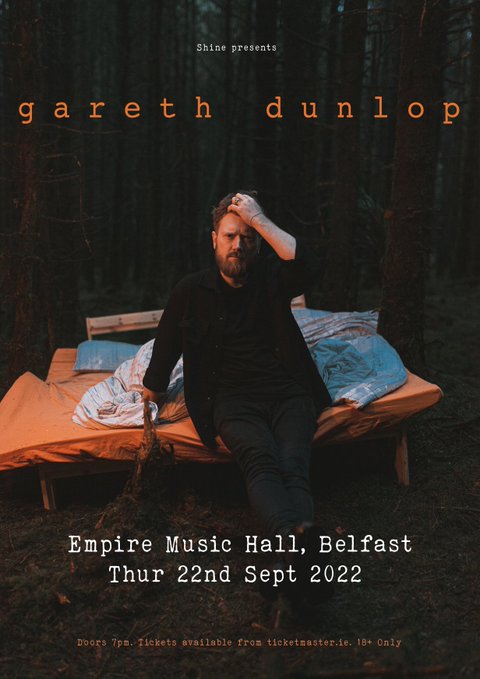 Prior to the 2020 lockdown, Dunlop was just as likely to be heard by live audiences as he forged a reputation as a magnetic and charismatic performer on frequent headlining tours and support slots to the likes of Van Morrison, Jeff Beck, Snow Patrol, and James Morrison.
Having spent so long away from Belfast following his initial breakthrough, Dunlop decided to record and co-produce his 2017 debut album, No. 79, in stripped-back fashion at home with Nashville-based writer Bobby Hamrick and compatriot Alastair McMillan.
A winning fusion of folk and soul, the album earned critical acclaim and was playlisted on several Irish and UK radio stations, while in RoI it earned an Album of the Week slot on the prestigious RTE1.
Advertisement
Dunlop subsequently established Sycamore Studios in Belfast, where he has recorded his new album Animal, while also producing albums by friends and fellow Northern Irish singer-songwriters Foy Vance and Lee Rogers.
All three artists will be on tour together in 2022, with Dunlop also on additional duty as a member of Vance's live band.
Tickets to his Empire Music Hall gig will go on sale on Friday at 10 am on Ticketmaster.
Listen to Animal below.