Flume drops new single, announces 3rd album Palaces, featuring Caroline Polachek, Damon Albarn & more
Acclaimed, Grammy-winning artist Flume returns with a new album, Palaces on 20th May via Transgressive and Future Classic. The Australian producer has shared the album's lead single, 'Say Nothing' featuring MAY-A, with a brand new video today.
Award-winning Aussie act Flume has dropped the lead single and accompanying vibrant video from his forthcoming third studio album Palaces, titled 'Say Nothing' featuring MAY-A.
"This song is about feelings of post-relationship clarity," says Flume. "We wrote the song midway through 2020 while the pandemic was still pretty new. I was really excited about the initial idea but it was only once I got back to Australia in early 2021 and linked up in the studio with MAY-A that the song really came to life."
"Working with Flume on 'Say Nothing' has been a really incredible experience," MAY-A says. "I'm such a big fan of Harley's so it's unbelievable to be in a position to create music with someone I look up to and can learn so much from. His creative process is a really inspiring thing to be a part of. I'm so excited for everyone to hear the song!"
Palaces began to take shape when Flume returned to his native Australia after struggling to write music in Los Angeles at the beginning of the pandemic. Settling in a coastal town in the Northern Rivers region of New South Wales, Flume quickly found the inspiration he needed through reconnecting with the nature around him - the rolling hills, walking around barefoot, the green colour the sky turns before a big storm, growing and eating his own vegetables, the smell of rain.
He joined forces with his neighbour and frequent collaborator Jonathan Zawada, exploring the local wildlife, in particular the birds, collecting field recordings that ultimately worked their way into the album.
Advertisement
As Flume continued to forge a strong connection to his surroundings, the album he wanted to make started to form, eventually adopting a title to properly highlight the luxury and magic of the natural world. Palaces is his most confident, mature and uncompromising work to date, a true testament to nurturing the relationships that make us whole and bring us peace.
The album features a slew of vocalists and amazing collaborators, its cast list spanning emerging and household names from around the world - breakout US star Caroline Polachek, British polymath-icon Damon Albarn, Spain's Vergen Maria, France's Oklou and fellow Australian Kučka, who returns following her standout turn on 'Skin'.
Flume (born Harley Streten) rose to prominence as a teenager with his scene-starting, self-titled debut in 2012, which topped the ARIA charts, garnered four spots in triple j's Hottest 100 and sold out a massive Australian 40,000 cap tour. In the two years that followed, Flume established himself as an international sensation thanks to his compelling live show (debuting at Coachella, Lollapalooza, Reading & Leeds and many others) and skilful remixes of high-profile acts.
He released his second LP Skin in 2016, which topped the charts and reinforced Flume's status as an inventive, boundary-pushing producer while continuing to expand his reach. Later that year, Flume took home his first Grammy Award for Best / Dance Electronic Album, achieved Platinum accreditation in multiple territories around the world, topped triple j's Hottest 100, won seven ARIAs, an APRA Award for Songwriter of the Year and sold over 300,000 tickets globally across a sold out 59-date world tour.
In 2019, Flume's second Best Dance / Electronic Album Grammy nomination for his acclaimed Hi This Is Flume mixtape capped off a monumental year for the producer. 2019 also saw the release of a collaborative EP, Quits, with rapper Reo Cragun and singles 'Let You Know' here with London Grammar and 'Rushing Back' here with Vera Blue.
Streten shared his only new music of the last two years, 'The Difference' here with Toro y Moi, in 2020 to widespread acclaim.
Pre-order Palaces here.
Advertisement
Check out the video for 'Say Nothing' below: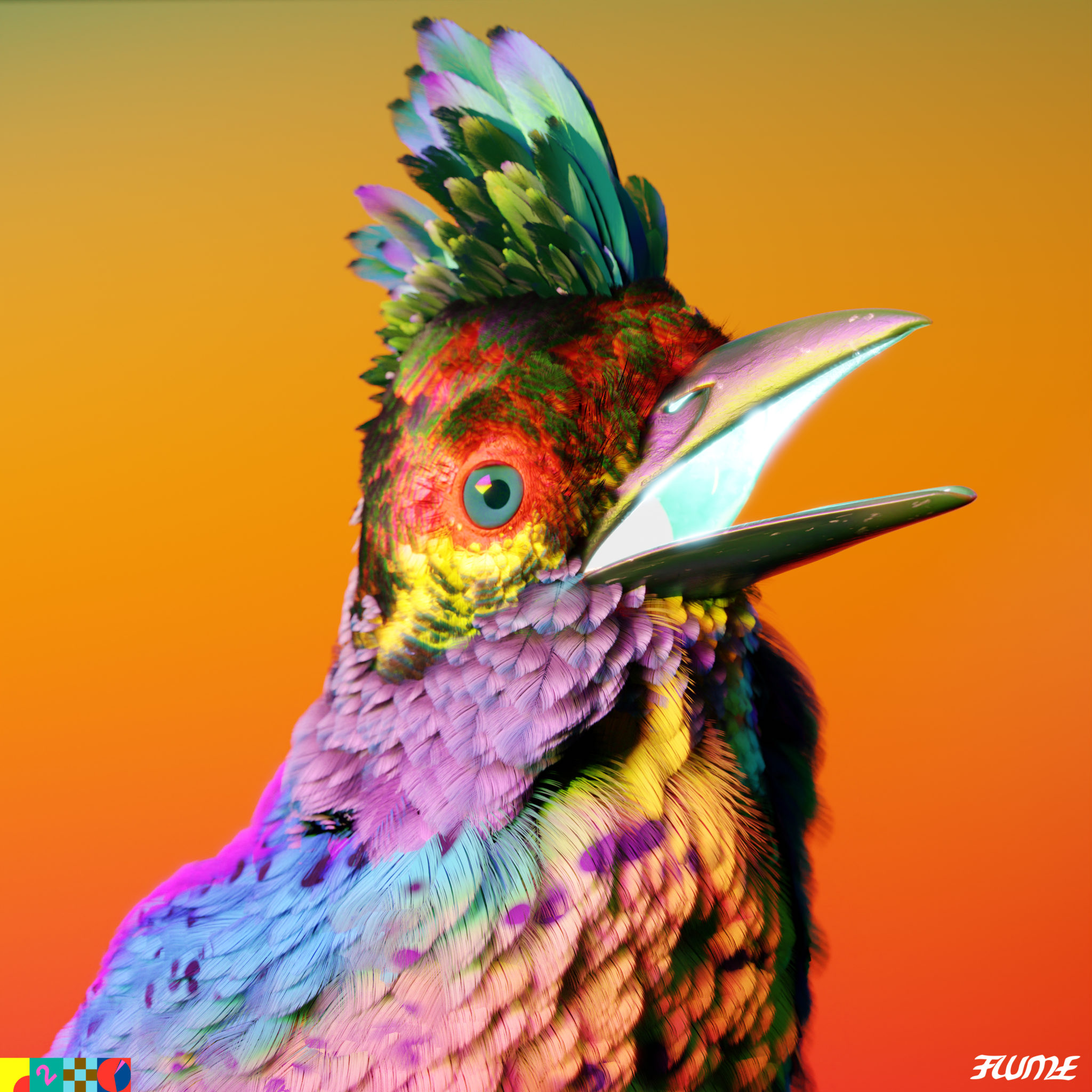 Palaces tracklist
1. Highest Building (feat. Oklou)
2. Say Nothing (feat. MAY-A)
3. DHLC
4. ESCAPE (feat. Kučka) -- with Quiet Bison
5. I Can't Tell (feat. LAUREL)
6. Get U
7. Jasper's Song
8. Only Fans (feat. Virgen Maria)
9. Hollow (feat. Emma Louise)
10. Love Light
11. Sirens (feat. Caroline Polachek)
12. Go
13. Palaces (feat. Damon Albarn)
RELATED