The brand new Christmas song, written by RuthAnne and recorded by all 30 members of Irish Women in Harmony (plus a tween choir), makes use of popular Christmas lyrics. Proceeds from texts and online donations will go to ISPCC Childline.
Irish Women In Harmony are back with their highly anticipated festive season single, 'Together At Christmas'. The single is accompanied by a show-stopping video, exclusively available to watch below.
The original song was written and produced by RuthAnne, with all parts recorded remotely by 30 of Ireland's finest female musicians. 'Together at Christmas' also features a tween choir of 18 girls, hand-selected by RuthAnne. Through lending their voices to the track, these young Irish women have had both the opportunity to be a part of Irish Women In Harmony, and the opportunity to support their fellow children through Childline.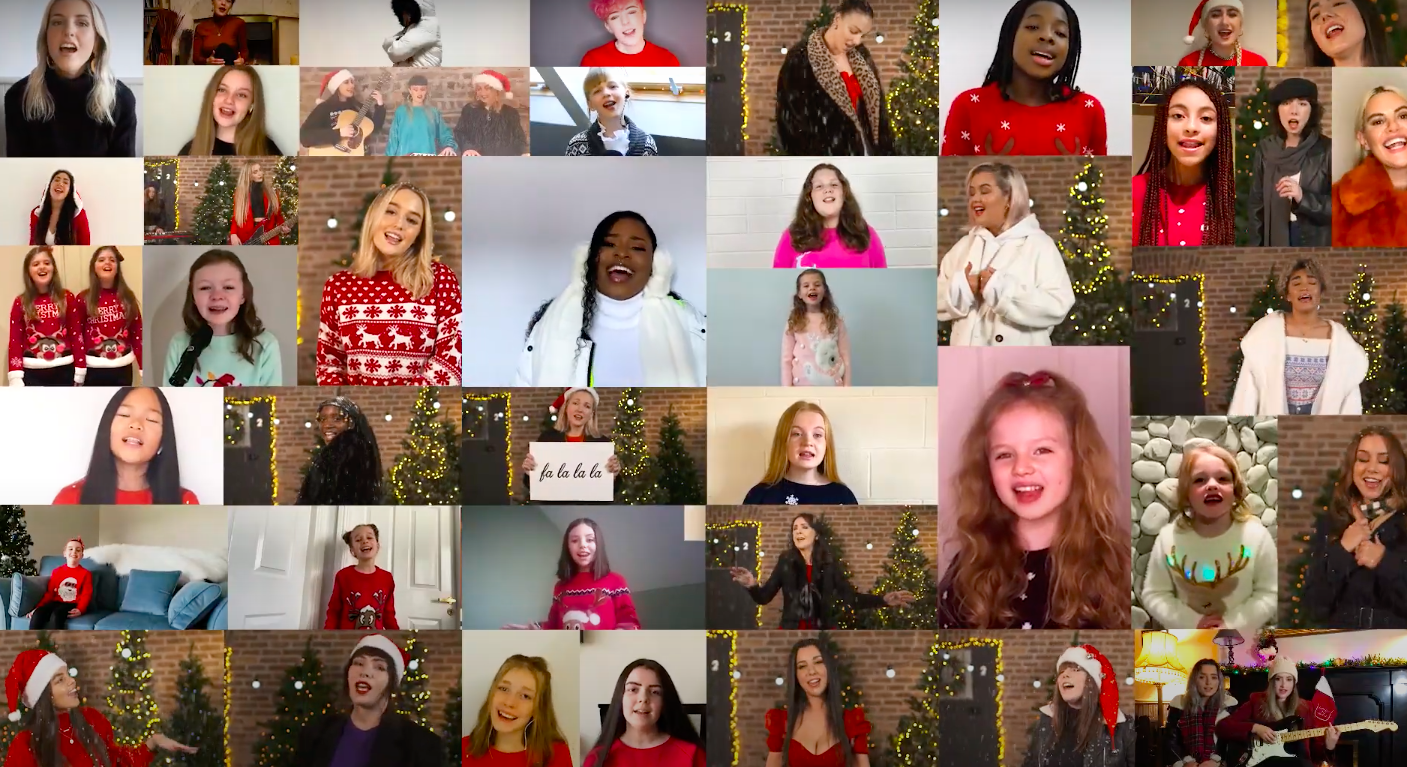 Irish Women in Harmony was a project created initially to highlight the incredible talent of women in the Irish industry, as well as to raise awareness for important social causes. As Irish Women In Harmony grows, they hope to continue to support causes that are close to their hearts. With the release of 'Together At Christmas,' the group will be raising awareness for ISPCC Childline, who are in desperate need of funding at this time.
"It's been such a joy to write and produce our original Christmas song 'Together At Christmas', RuthAnne says of the single. "Hearing all the amazing Irish female talent come together again has been the best Christmas gift! We're also thrilled to work in support of Childline, which is a charity very close to all of our hearts. Irish Women in Harmony is hoping 'Together at Christmas' will bring joy and festive spirit to the Christmas season, which we all need this year more than ever."
Advertisement
Irish Women In Harmony's summer cover of 'Dreams' by the Cranberries has raised over a quarter of a million euro for Safe Ireland, and all profits from streams and downloads of 'Dreams' will continue to go to Safe Ireland.
If you can afford to, please consider donating €4 by texting CHILDHOOD to 50300 or going to www.ispcc.ie/harmony now.
Watch the video for 'Together At Christmas' below.