Everything You Need To Know Ahead of KnockanStockan: Stage Times, Site Map, Green Policy And More
Make the best of this colourful weekend at Blessington Lakes: discover the main features of the festival and keep in mind that it is eco-friendly!
The following map will be of precious help to make your way around KnockanStockan's stunning site in Wicklow, which includes four stages on the Friday and six ones on the remaining days, along with a string of other spots to discover, such as the Holistic Haven, the Danish Quarter, the Green Room or the huge firepit if the night gets chilly.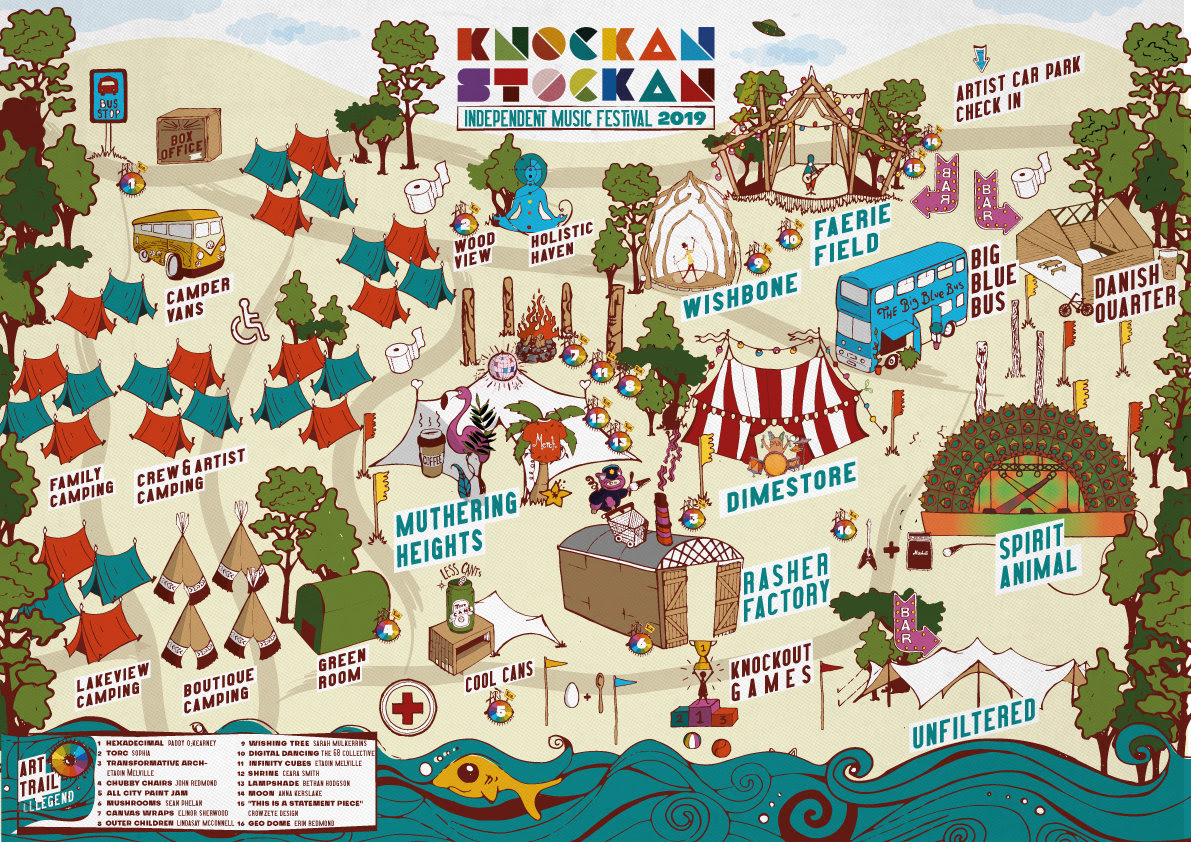 Do not miss your faourite acts! While it is sometimes difficult to stay on top of the lineup at a festival, the following stage times should help you go at the right place, at the righ time.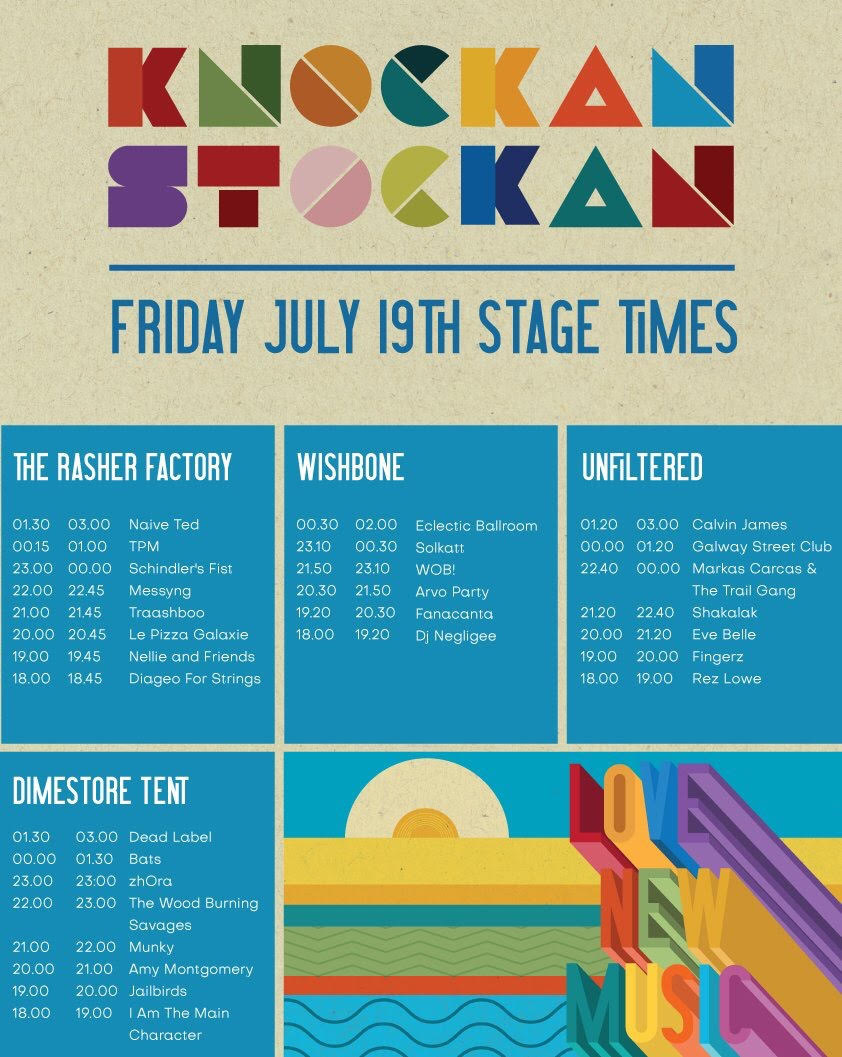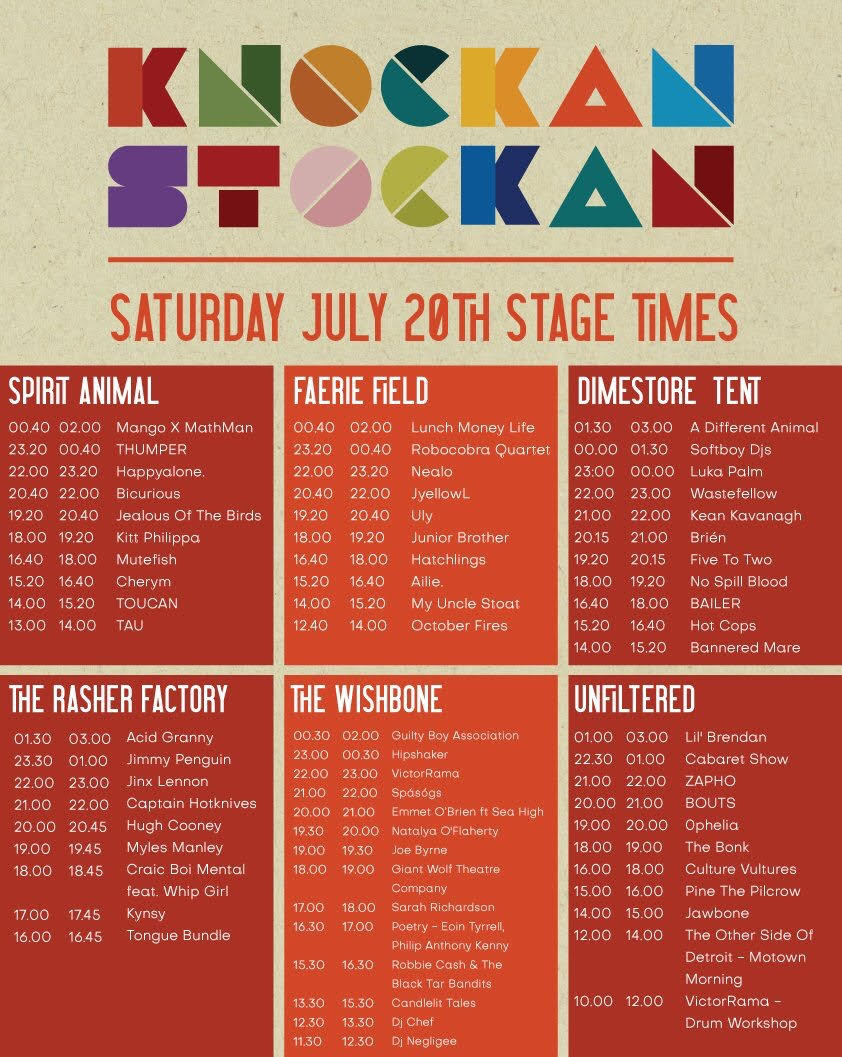 Advertisement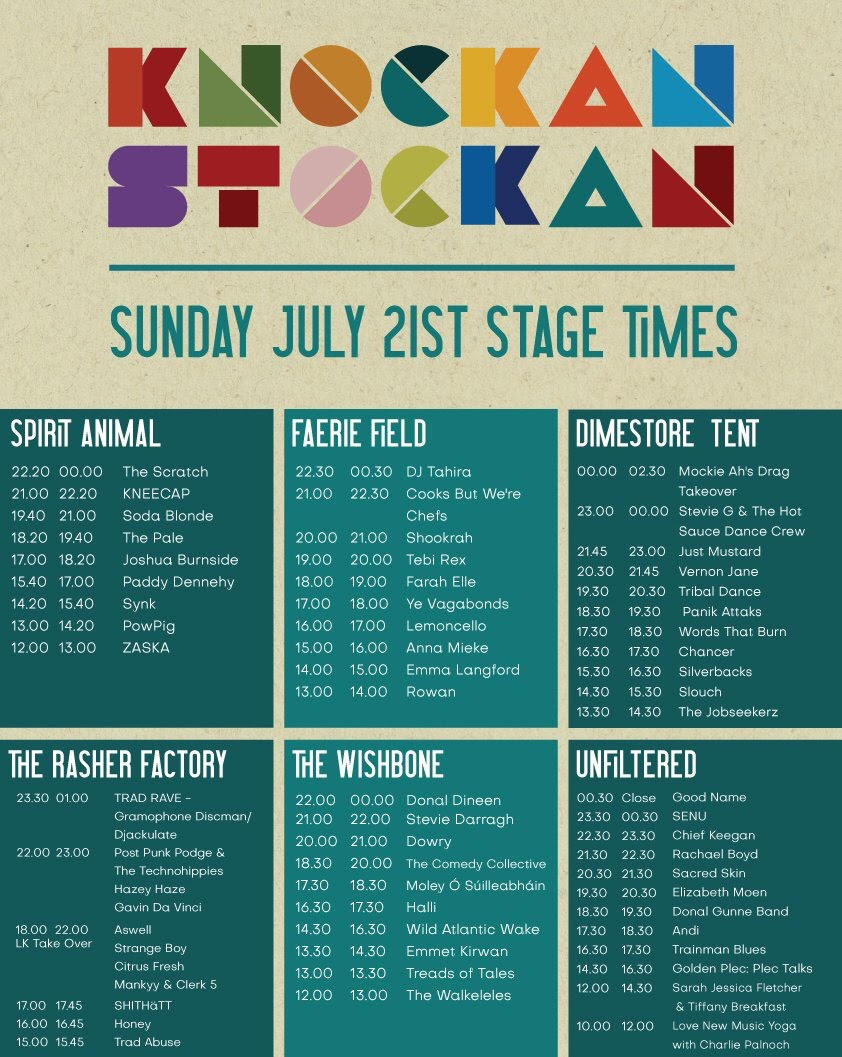 A brand new stage to discover
The Muthering Heights stage is being introduced this year, presented as a "flamboyantly fun, eccentric craic emporium where all dreamers and soul searchers are invited to come and express themselves." It includes a beauty bar and KnockanStockan keep-bottles and t-shirts will also be available for purchase in there.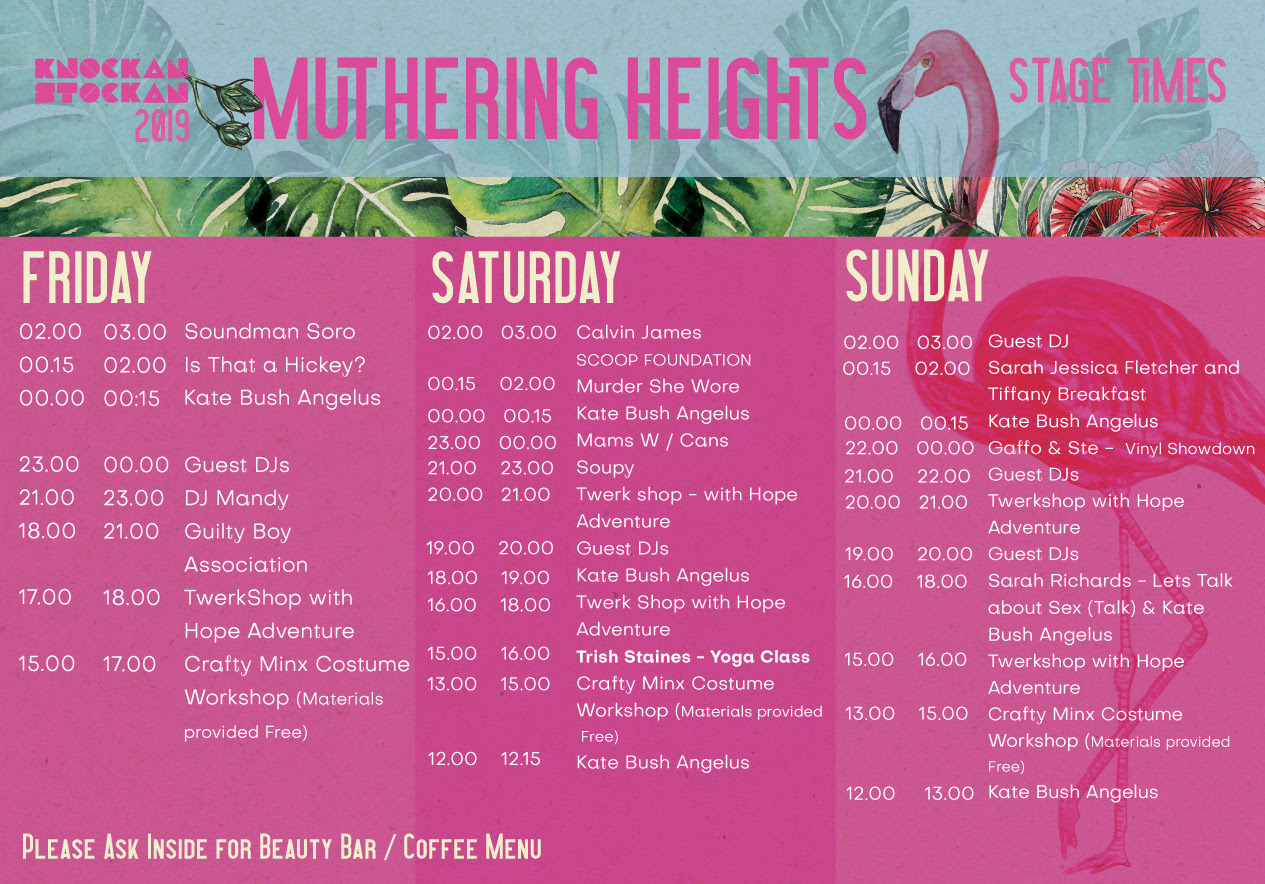 It's important to remember that this festival is emphasizing a need for ecological sustainability. It follows a Guilt Free Green Policy which can be found on their website www.knockanstockan.ie. It says: "from our humble beginnings we have always kept our planet and the importance of being green in our overall ethos. This year Knockanstockan will be making an even bigger effort to mould our little festival into being greener and more sustainable."
People are strongly encouraged to bring their own water bottle or coffee cup, so that the site remains as plastic-free as possible. The policy also insists on the need to put rubbish in the correct provided bins, to dispose of cigarette butts and not to litter the camping area.
While baby wipes are often seen as essentials camping, those are actually part of the KnockanStockan list of items which should not be brought: "Please don't use baby wipes. Bring face cloths and use the lovely cold mountain water to refresh your face."
Advertisement
Festival-goers are also asked to make sure they bring their tents home and re-use them so that they do not go to waste. KnockanStockan policy also insists that gazebos should not be brought to the festival.
Overall, the motto is: "Leave No Trace, just good energy"
Attendees are encouraged to use the following phrases:
"What are you wasting the mountain water on your bleeding hair for? Go crusty or go to Muthering Heights."
"You not going to bring your tent, chairs and sleeping bag home with ya? Must have loads of money."
"Put that in the bin ya mad yoke! Seriously like"
"The children are watching us, we should show them that we are in fact not filthy animals. Lets ring a ring a rosie the hell outta this green buzz"
Advertisement
The following water flasks can be bought at the Muthering Heights stage for €10. Those can be filled with premium quality drinking water available for free at various water points all over the site.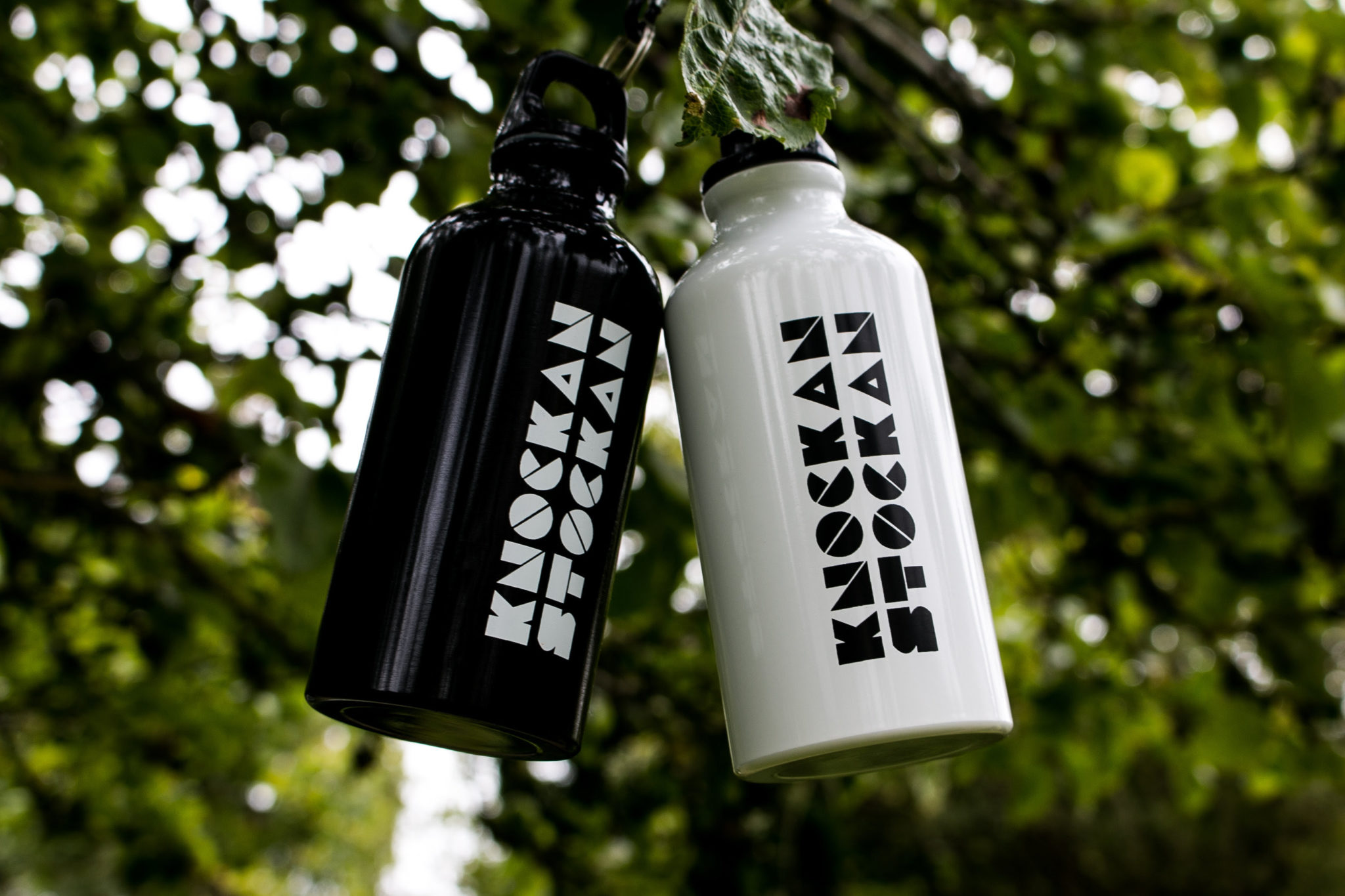 Introduction of the Cool Cans Pop Up
Did your cans get warm under the sun? Are you tired of having to carry buckets of ice? No problem! For the first time this year, you will be able to swap warm cans of Carlsberg and Carlsberg Unfiltered for chilled ones at the special pop up. Refreshing!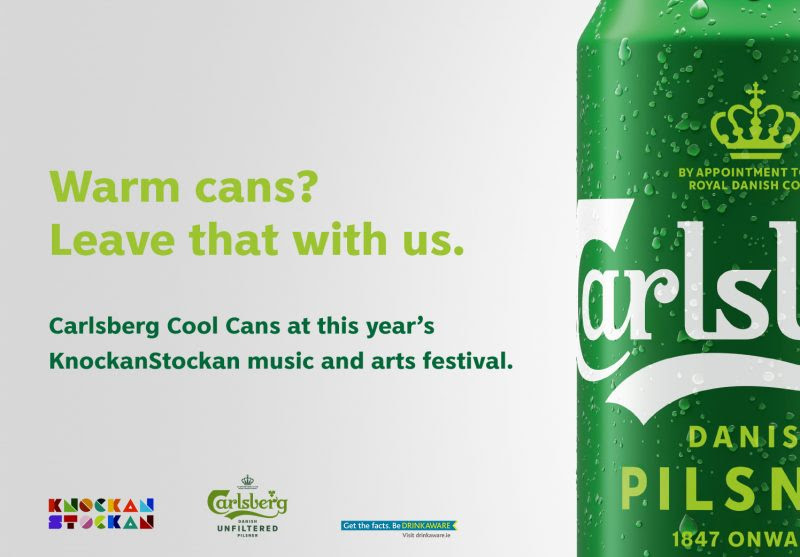 More campervan tickets available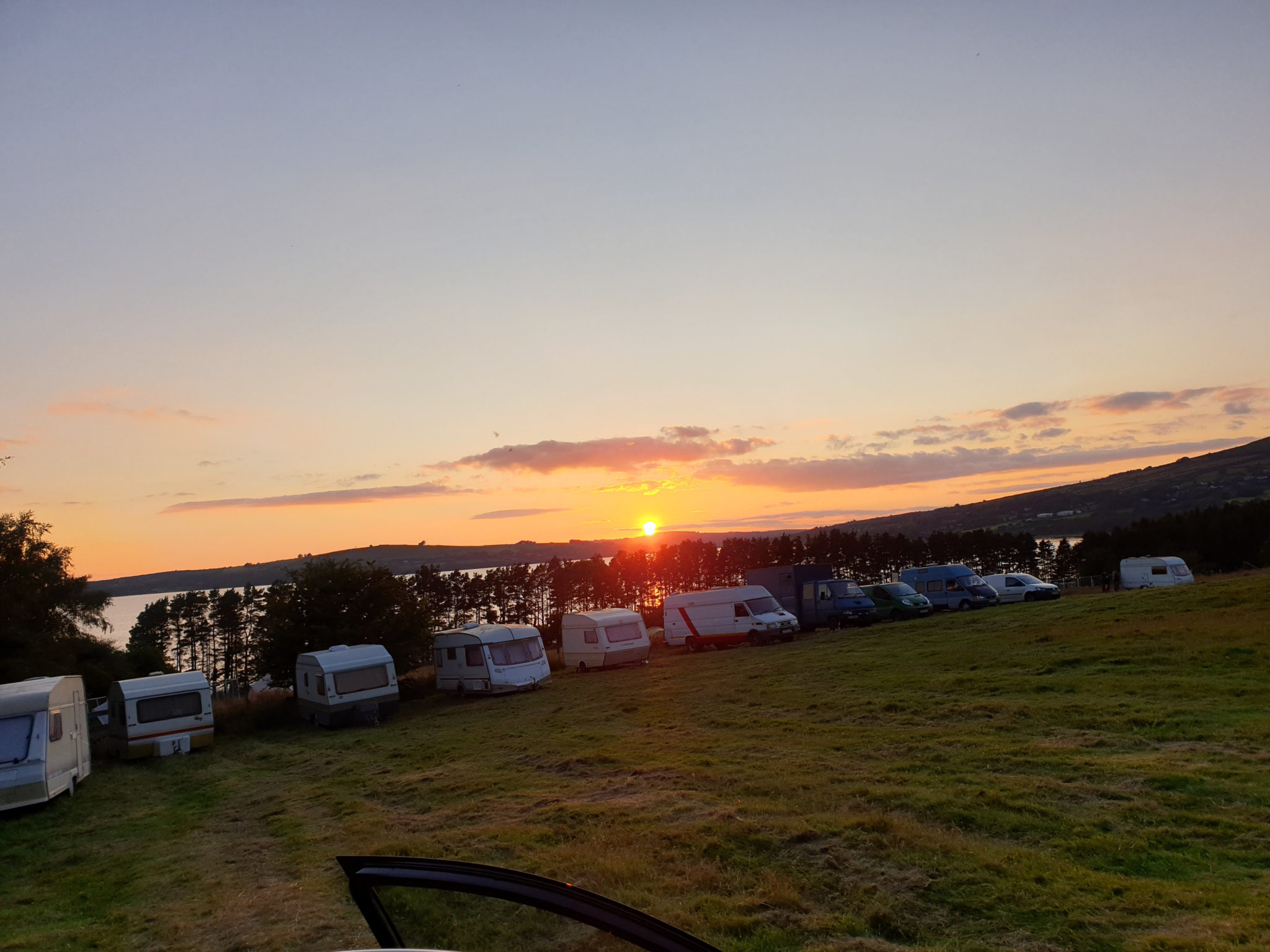 Advertisement
Space for campervans is usually rather limited but this year, organisers have tried their very best to squeeze more in the field so an extra fifteen are now available, for which you can buy tickets here.
Due to high demand, more Sunday tickets are also on sale for those longing to make it last minute.
Enter The Knock Out games!
Form a team of 5 to enter the area - right beside the Rasher Factory stage - which will host a series of games and competitions all weekend while raising funds for The Scoop Foundation, which helps the vulnerable in Ireland and in war zones. Each team member must pay €10 which go towards the charity and battle it out to get on top of the leaderboard! The two teams which will remain at the top of the table will go into a Knock Out on Sunday for a finale show. Over €1000 worth of prizes will be up for grabs and fancy dress is said to be essential!
Let the fun begin!