With years of nightclub and events experience under his belt, Paddy McInerney is planning to revolutionise the student scene and beyond with his major new venture, Engine Room.
Irish clubbing may be fighting a tough battle against archaic licensing laws and high insurance costs, but that hasn't deterred the likes of Paddy McInerney. Already a key player in Ireland's vibrant nightclub and events scene, he's now gearing up for the launch of his brand new venture, Engine Room. It promises to shake up the entertainment world across a wide range of services, including major student nights across the country.
"I got started with nightclubs and events back when I was in college myself," Paddy recalls. "I was on the Students' Union, and I started running student nights in a couple of different venues in Dublin and Maynooth. Later, I became an events manager for a Dublin nightclub, and alongside Neill Kelly, I started up an agency of my own, where we worked on a collection of different events, including bringing some big name celebrities and DJs over here."
With Engine Room, Paddy, his business partner Neill Kelly and Paul Teeling (who has worked with Paddy from the start) are looking to expand things even further.
"Initially, we were booking international DJs and bands into clubs in Ireland, the UK, and throughout Europe," he explains. "All of those countries were seeing the same decline in nightlife and nightclubs. In Ireland it's particularly bad, because we have both stringent licensing laws and high costs of doing business.
"As that business started falling, we began venturing into other areas. With the help of our new investors, we're now expanding into festivals and larger concerts, with big plans for an event in 3Arena in Dublin next year. Engine Room is going to have a management aspect too, where we're going to sign and develop up-and-coming Irish acts. In addition, we're currently setting up a ticket company. This is a really ambitious operation."
Advertisement
Huge Student Nights
Club nights will remain a major part of Engine Room's focus, and will see the team joining forces with the nightclubs, collectives and local promoters that are actively working to showcase Irish nightlife at its very finest, and keep the scene thriving.
"We're going to partner with a lot of people in order to do as much as we can," Paddy says. "One thing we're really passionate about is up-and-coming promoters in Ireland and the UK, who are looking to run club nights or events – especially talented people, who wouldn't necessarily get that chance, or have the financial backing.
"Ultimately, what we're looking to do with Engine Room is to bring people on board, both as partners and as members of our team. Developing those relationships more will be really important over the next few years."
Engine Room are also aiming to deliver great club experiences to the thriving student population, in towns across Ireland.
"Student nights and student events are a huge part of Engine Room," Paddy explains. "We've already booked acts into every student town in Ireland, and Engine Room will further develop that talent agency side of things."
Despite the archaic laws, there's lots of great clubs that Engine Room will be working with. Electric Avenue, in Sligo, is famed around the country for its unbeatable atmosphere and inclusive vibes. They'll also be partnering with Pulse, as well as the brand new Gasworks, in Letterkenny. In Dublin they're launching a new night in the Grand Social on Thursdays, while they'll also have a strong presence in Maynooth's pre-eminent student venues, The Roost and Mischief.
Advertisement
In Athlone, Engine Room will be working with Karma, the venue of choice for most of the town's students, while they're also gearing up for a new student night on Mondays in The Quays in Galway. "It's going to be huge," Paddy says.
Engine Room will also be involved in all the bookings in Factory, the new nightclub in Waterford that has already built up an enviable reputation for its brilliant sound and lighting systems. In Cork, meanwhile, they'll do business with the city's popular Cyprus Avenue, which boasts huge student nights that attract major international acts.
"There are endless amounts of student events and nights to look at," Paddy enthuses. "We're already booking Sligo and Waterford's Freshers Week now, so the student side of Engine Room is already in play. You can expect Engine Room to officially launch after Christmas, but for now we're building up the services, and the student events are a massive part of that."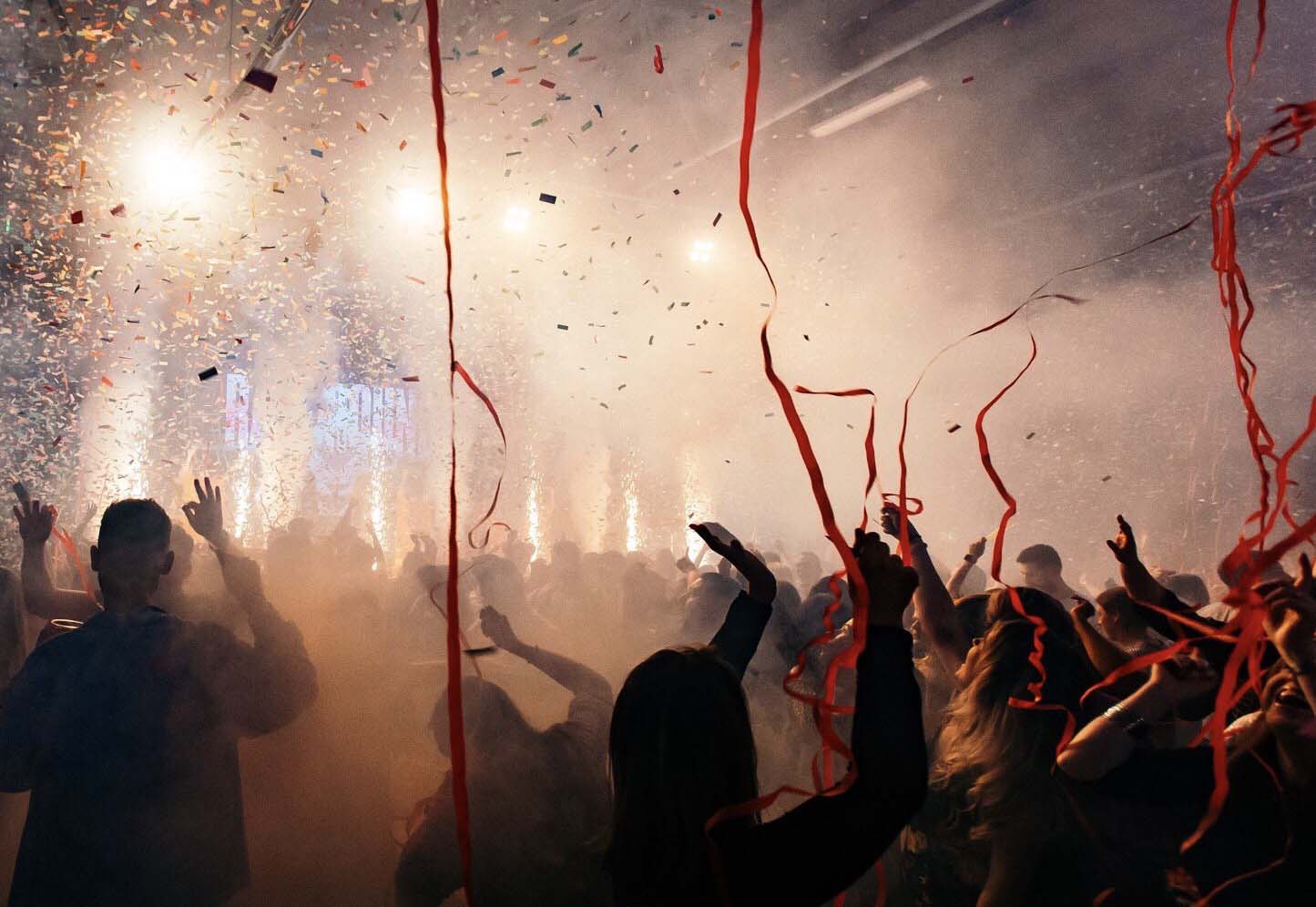 The Sky Is The Limit
Of course, winning over the student crowd isn't always straightforward. With years of experience under his belt, however, Paddy McInerney reckons that he's cracked the code.
"Getting the music right is the biggest part of any student night," he explains. "At the moment, techno and house is huge, but for a student night to appeal to the masses, and not just a niche crowd, you need to have a bit of everything on offer. That might include techno, house, hip-hop, R&B and commercial. It's great to have two rooms in a venue, so you can really cater to a diverse crowd, and offer something for everyone under the one roof.
Advertisement
"A great music policy is essential, but it's also important to have really enticing, but equally responsible, drink promotions. Offering a night out that's great value for money is really key for students, because they don't have full-time jobs. Having a well-organised venue is also crucial to any great student night."
As they continue to expand their services and their reach, offering events across the country and beyond, it's clear that the sky is the limit for Engine Room.
"We have some major plans for next year," Paddy says. "We want to bring a really diverse selection of acts into the country and deliver some memorable concerts and festivals."
Watch this space for more updates on Engine Room activities and developments in the coming months.