During tomorrow's Pride Parade, Dublin's Outhouse LGBTQ+ Centre will be open and hosting its own series of Pride Celebrations open to all
Pride month may be quickly coming to a close, but not before city wide events like Dublin's Pride Parade marches through the streets this Saturday, June 24th.
Getting in on the action, the Outhouse LGBTQ+ Centre is hosting their own Pride celebrations tomorrow, complete with a string of activities meant to "capture the vibrant spirit and diversity of Pride."
A safe space for LGBTQ+ people since opening its doors in 1997, the Outhouse is devoted to being a place for the LGBTQ+ community to connect, find the resources need to support each other, and involve themselves in queer culture.
Join our pals at @Outhouse_Dublin for a brilliant array of events in honour of Pride in Dublin this Saturday! 🏳️‍🌈🥳 #GCNnews https://t.co/p5coPmp95H

— Gay Community News (@GCNmag) June 23, 2023
Advertisement
With this in mind, they're starting the day off with a Find your Pride Pal event. At it, Outhouse's matchmakers will be hard at work helping people forge connections with others in the community to spend Pride with.
Additionally, the Outhouse's second floor space, known as the Loft, will have private rooms available for any who wish to change into their Pride get-up prior to attending Outhouse's events, the parade itself, or other events available.
While the Outhouse will march in Dublin's parade, rooms in the building will be open, like the Library, the Red Room and the Theatre. If you're tired from the parade or other festivities, the Library will host a "calm and rejuvenating" Wind Down Space. In the Red Room, you'll be able to find a Pride Nails event, where you can get your nails painted and support a fundraiser.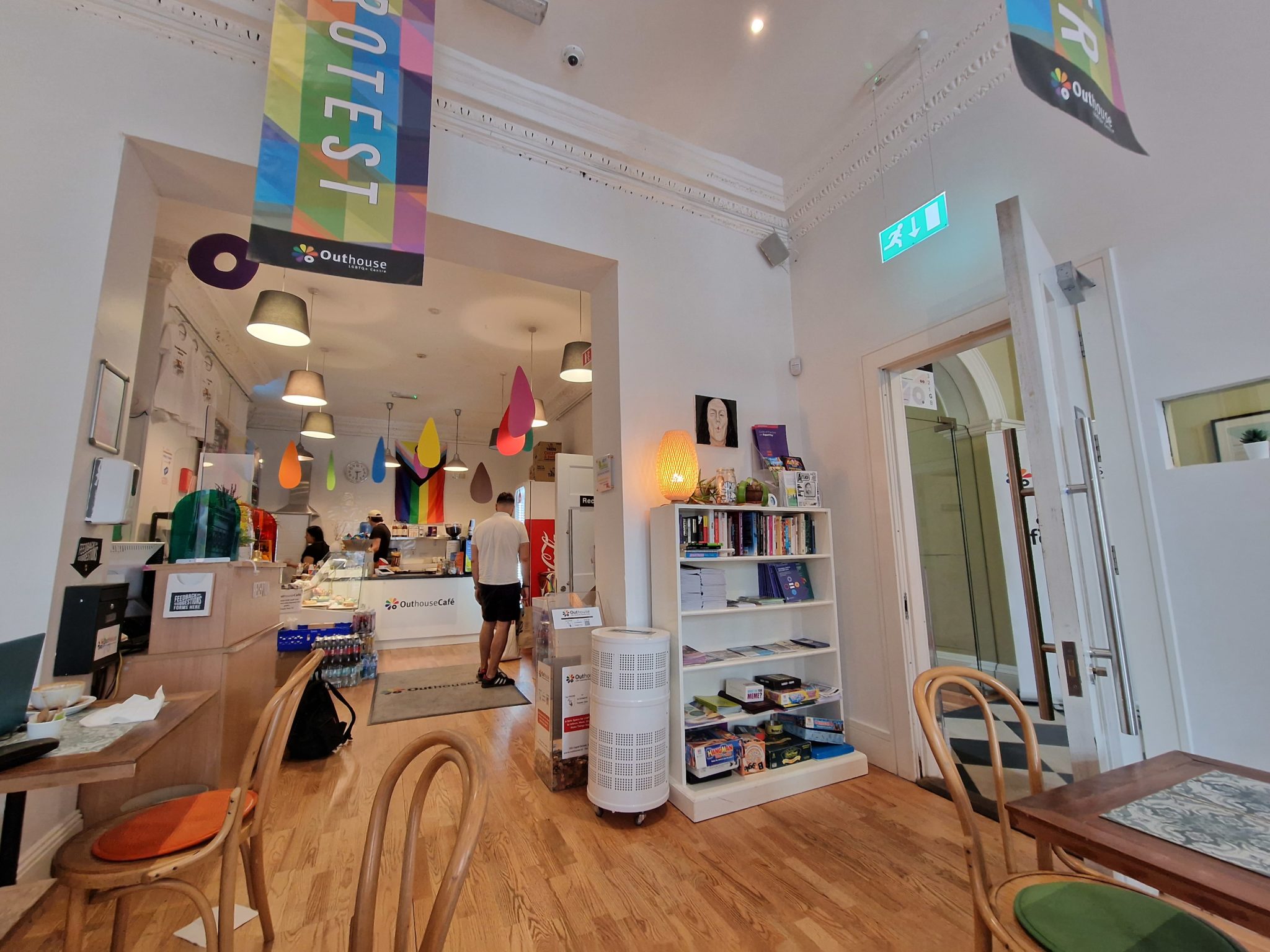 If you check out the Theatre, on the other hand, you'll find a fun and unforgettable Pride Disco, spinning tracks and Pride anthems from across the decades overhead. After the parade, the disco and more will continue on - complete with open mic sessions and drag cabaret performances featuring Jaded, Francesca Filler, and hosted Seán D'Olier.
Jack Madden, a Dublin-based musician and producer, will also be present, captivating visitors' attention with glittery pop tunes.
Advertisement
In an effort to make the Outhouse the most welcoming it can be for the day, it will be a non-alcohol space for the duration of June 24th. Not to worry though, it will have other food and drinks available.
If you want to march with the Outhouse in the parade, note that their contingent leaves from their location on Capel Street at 11:30AM with their Pride bike float. The centre will also provide the option to watch a live stream of the Parade by GCN.