Ahead of the release of their forthcoming single 'Lights Up', CARRON have announced a return to the stage at The Workman's Cellar on September 23.
Fresh from supporting US band Trousdale on the Irish leg of their tour, CARRON have announced their long-awaited return to the stage, with a full band performance in The Workman's Cellar on Friday, September 23.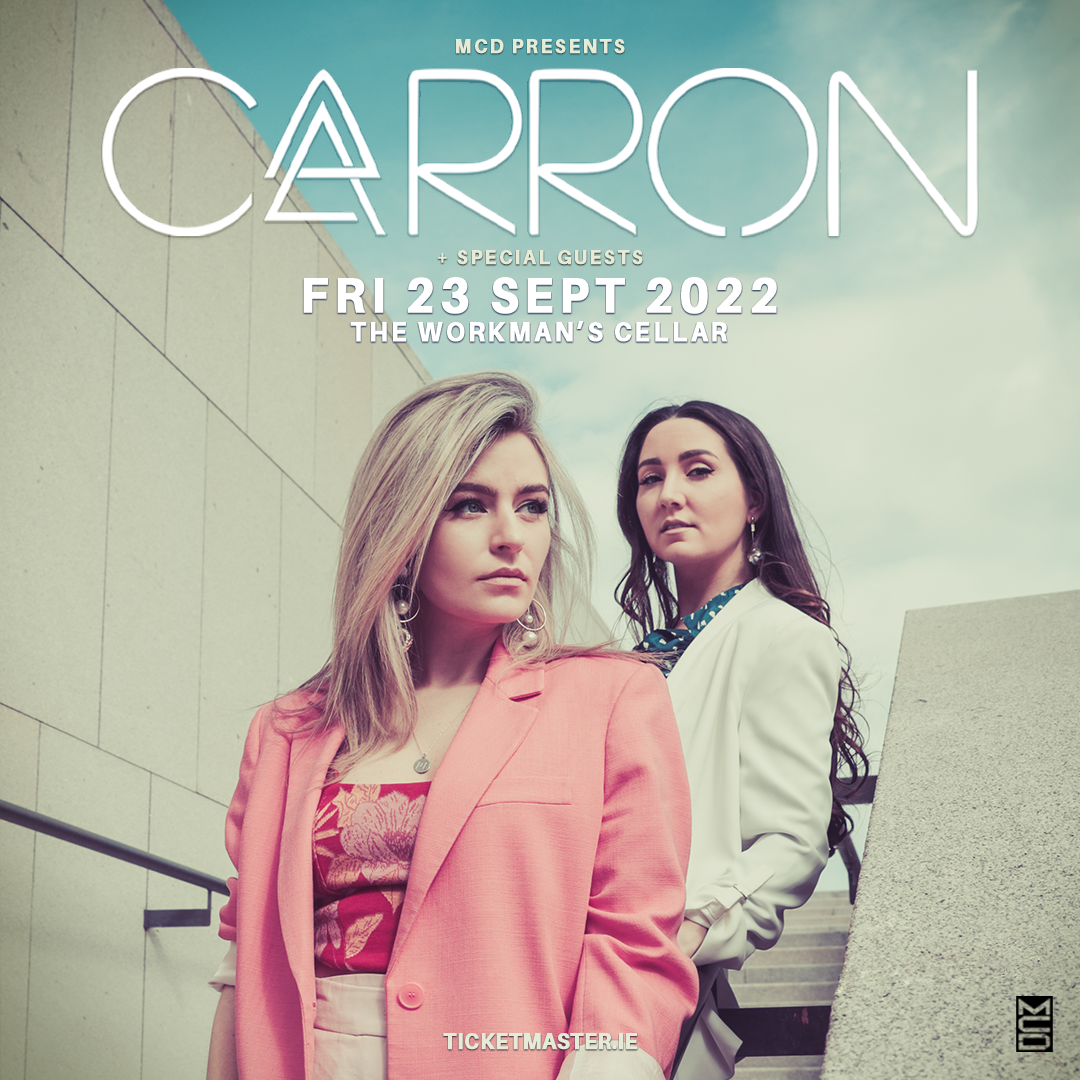 A band that first began as a healing process between sisters during a period of extensive hospital treatment, CARRON have since evolved to become a unique harmonic treat, with incredibly written lyrics and complicated melodies.
The group's first EP Roots was released back in 2016 to critical acclaim, with sisters Méabh and Mella Carron, alongside guitarist, violinist, and co-writer Darragh McGrath releasing a stream of sublime singles since.
Inspired by artists like Florence & The Machine, Lyra, and Fleet Foxes, the sisters' announced at a recent show that they've been working on an album which they hope to release soon.
Brandishing an excellent connection between the trio - the tight harmonies and tone to the sisters' voices screams Celtic Disney princess. Think HAIM, Dianna Agron and Anna Camp all combined with an Irish twang.
Advertisement
Tickets for CARRON's Workman's Cellar show are available here for €13 each.
With the aid of a full band, this show is sure to elevate Méabh and Mella Carron's voices to next level angelic.
Check out the preview for CARRON's forthcoming single 'Lights Up', releasing Friday July 29, below.