The South-London-based group will also play at All Together Now on July 29.
Just over a year after releasing their debut, Dry Cleaning have announced their upcoming second album Stumpwork, while also offering a taste of the new work in the form of their new single 'Don't Press Me.'
Released just yesterday, the single acts as a stepping stone to their new album, which is set for release on October 21.
Vocalist Florence Shaw says: "The words in the chorus came about because I was trying to write a song to sing to my own brain, "You are always fighting me/ You are always stressing me out".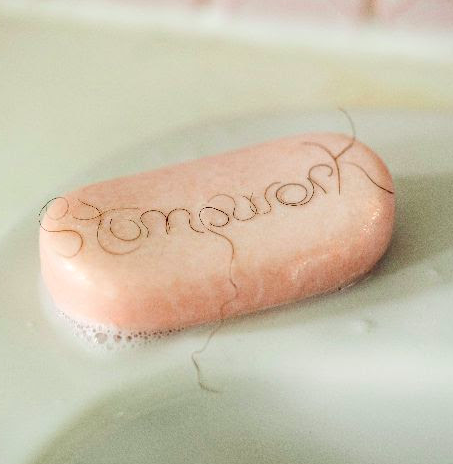 The track's animated video was created by Peter Millard, whose naive depictions of the band are perfectly in sync with the song's hooks and riffs.
Advertisement
Stumpwork was inspired by a plethora of events, concepts, and political debacles.
The South London-based group's first studio album, recorded in just two weeks with producer John Parish at the iconic Rockfield Studios, became a huge critical and commercial success reaching #4 in the UK Album Charts and featuring in best-of-2021 polls across the board.
Buoyed by its success, Nick Buxton (drums), Tom Dowse (guitar), Lewis Maynard (bass), and Florence Shaw (vocals) returned to rural Wales in late 2021, partnering once more with Parish and engineer Joe Jones.
With the pressure of their debut album behind them, Dry Cleaning have crafted an ambitious new work that solidifies them as one of the most promising acts to come out of the UK.
The band will play at All Together Now in Waterford on July 29.
Check out 'Don't Press Me' below.
Advertisement
Pre-order Stumpwork here.
Dry Cleaning – Stumpwork - Tracklisting
1. Anna Calls From The Arctic
2. Kwenchy Kups
3. Gary Ashby
4. Driver's Story
5. Hot Penny Day
6. Stumpwork
7. No Decent Shoes For Rain
8. Don't Press Me
9. Conservative Hell
10. Liberty Log
11. Icebergs
DRY CLEANING TOUR DATES
16 June – EDINBURGH, GB, Hidden Door Festival
17 June – YORK, GB, Castle Howard w/ Duran Duran
18 June – HELSINKI, FI, Sideways Festival
21 June – ZAGREB, HR, INMusic Festival
24 June – PILSTON, GB, Glastonbury Festival
2 July – EWIJK, NL, Down The Rabbit Hole
3 July – WERCHTER, BE, Rock Werchter
9 July – MILWAUKEE, WI, USA, Summerfest
10 July – BLOOMINGTON, IN, USA, The Bishop Bar
11 July – NASHVILLE, TN, USA, Basement East
12 July – COLUMBUS, OH, USA, Ace of Cups
14 July – CLEVELAND, OH, USA, Grog Shop
15 July – DETROIT, MI, USA, El Club
16 July – CHICAGO, IL, USA, Pitchfork Music Festival
24 July – STANDON, UK, Standon Calling
29 July – CO. WATERFORD, IE, All Together Now
31 July – THIRSK, GB, Deer Shed Festival
6 August – KATOWICE, PO, OFF Festival
11 August – HALDERN, DE, Haldern Pop
19 August – CRICKHOWELL, GB, Green Man Festival
25 August – LONDON, GB, All Points East
27 August – MANCHESTER, GB, Mayfield Depot w/ The National
11 November – UTRECHT, NL, Le Guess Who? Festival