The screenings will take place in the Castlegar GAA club.
Classic Drive In Cinemas will air four classic films over the course of this weekend (Saturday, July 4 and Sunday, July 5) at the GAA club in Doughiska, Co. Galway. It promises to be an exciting – and socially distant! – activity for the weekend.
Tickets will be sold for €25, and the screenings will commence with Bridget Jones' Diary at 6pm on July 4.
9pm on Saturday will see Grease, the classic musical starring John Travolta and Olivia Newton John grace the big screen (be sure to belt out 'Stranded At The Drive In').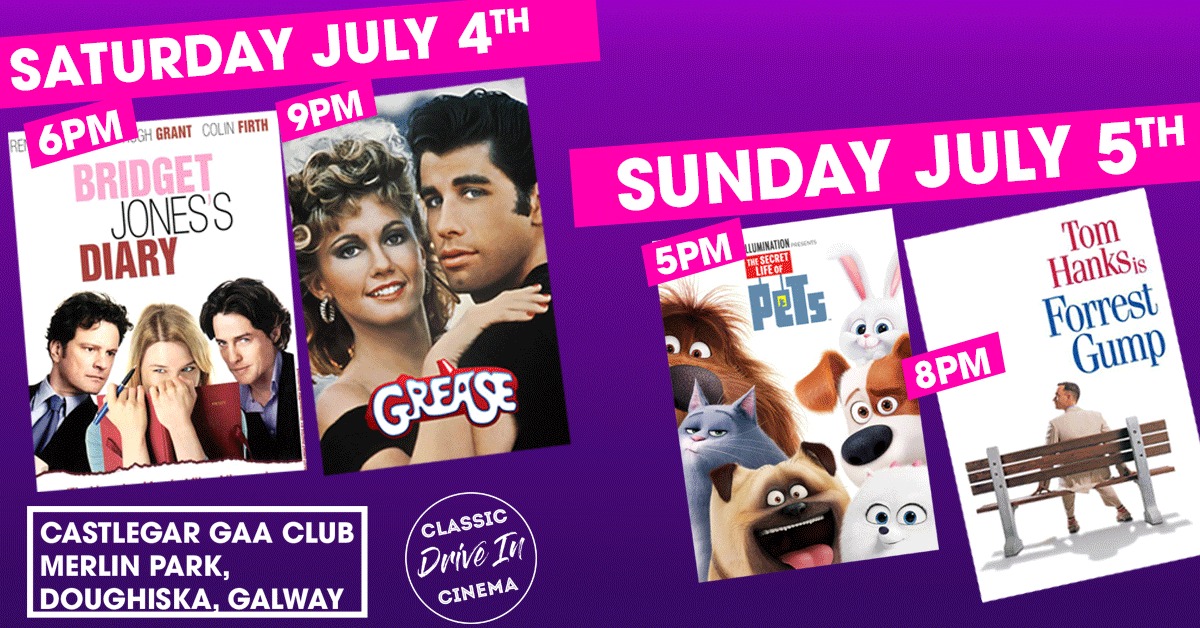 Advertisement
Starting the evening on July 5 will be The Secret Life of Pets, an Illumination Entertainment animated picture starring Jenny Slate, Lake Bell and Kevin Hart.
Closing out Sunday night will be one of Tom Hanks' greatest performances of all time – Forrest Gump. If you haven't seen this classic film yet, well...you'd best get to Galway.
Tickets are on sale now at Ticketweb.