'Famine' is the latest release from Co. Wicklow based David Rooney as Echotal, with God Is An Astronaut's Tortsen Kinsella as producer and featuries Jo Quail on cellos.
'Famine' is title of the latest release from Co. Wicklow based David Rooney as Echotal. The track was written as a musical partner to artwork he had created on the theme of the Irish Famine.
As with previous Echotal work, 'Famine' is a collaboration with God Is An Astronaut's Torsten Kinsella as producer and features Jo Quail on cellos.
David Rooney explains the background.
"Over a decade ago I created 100 illustrations for the BBC documentary series The Story of Ireland, which was produced by Mike Connolly and written and narrated by Fergal Keane. Over 5 episodes, I illustrated the litany of invasions and tragic events that befell the country over the centuries. I had grown used to dealing with dark subject matter in my artwork, but when I reached the Famine period something happened.
"I felt I knew these people, I felt connected to them," he adds. "Those particular engravings marked a special experience for me, where I just had to get out of the way and let the characters that inhabit them just appear. Last year I was delighted and honoured when the 'Famine Artworks' found a permanent home in the Workhouse Centre in Portumna, ten miles from where I spent my formative teenage years in Eyrecourt, Co. Galway."
Advertisement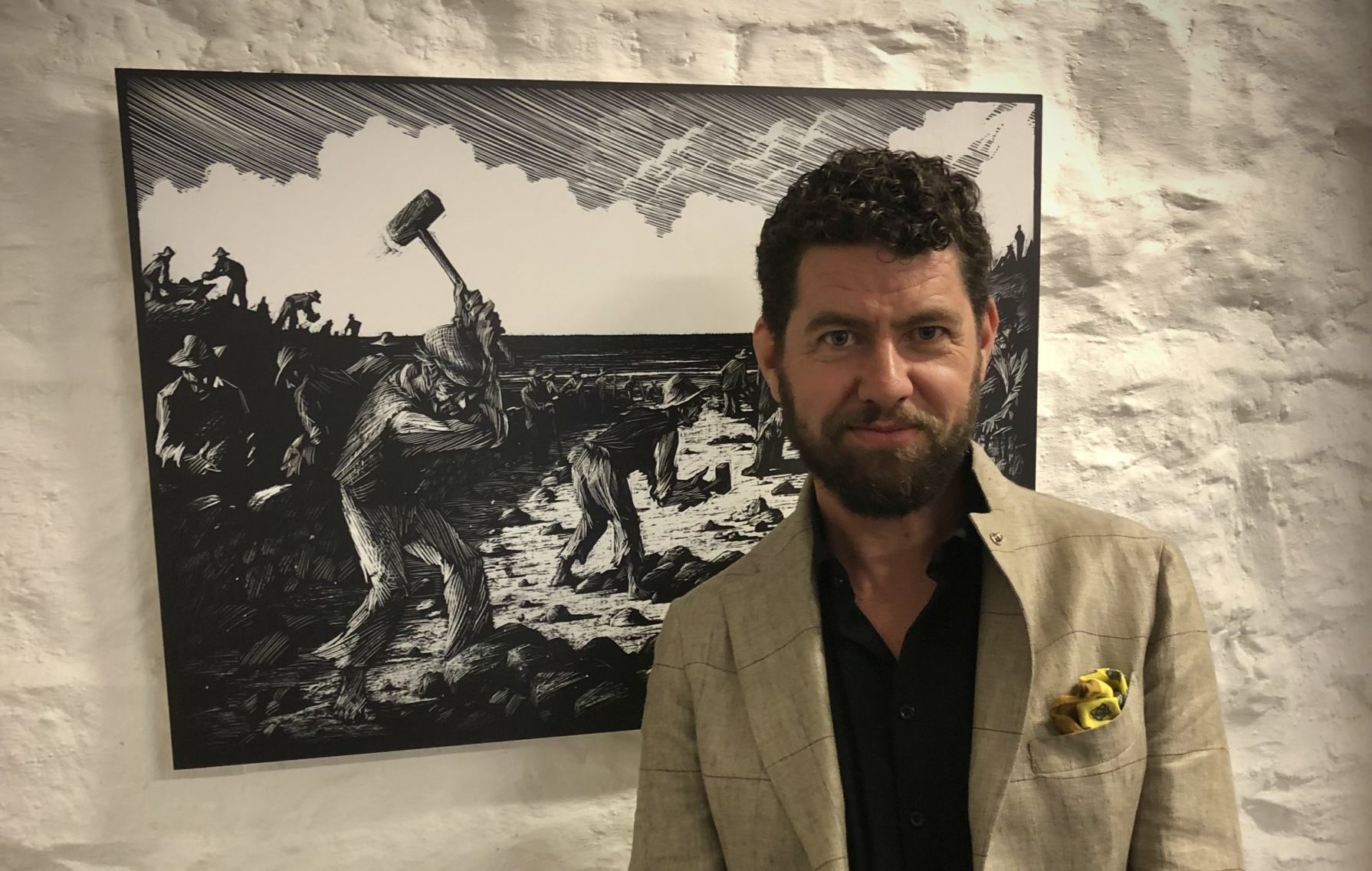 "At the launch, Declan O'Rourke made a very moving speech about the period in question and how it was reflected in the engravings. Drawing on his experience as the author of The Pawnbroker's Reward, his novel set in the same period, Declan conjured up the echoes of the footsteps of those unfortunates who inhabited the Workhouse, the desperate plight of those who couldn't get in, many of whom would die beyond the gates, and the fate of those who precariously fled the island on famine ships."
Driving back home that night I thought of my own great grandparents who, not many years after the Famine, left Galway for New York, only to die a decade or so later in disease-ridden tenements, leaving behind two small children as orphans. My grandfather Jack was then raised by an aunt in Craughwell, not far as it turns out from where Declan's grandfather grew up. As soon as I got home, I picked up the guitar, Declan's speech still giving me goosebumps and the 'Famine' tune just fell to my fingers.
"Playing it soon after for Torsten he suggested I slow the playing down considerably which had the effect of opening it up much more."
The track was produced, recorded and mixed a few weeks later by Torsten with his brother Niels adding bass.
Torsten felt it would benefit from the addition of strings so it was sent to London-based cellist and composer Jo Quail. Jo had previously featured on Echotal's track 'Melting Ice'.
"Using elaborate loops, Jo creates spellbinding soundscapes," David adds, "so I was very excited about what she would come up with. The results were amazing – she added the darkness, the tension and the dread. I couldn't have wished for better. The magic of musical collaboration is always so brilliantly illustrated working with Jo."
Advertisement
The video uses the original artwork from 'The Workhouse Centre' exhibition which was gently animated and edited by Simone Heineck.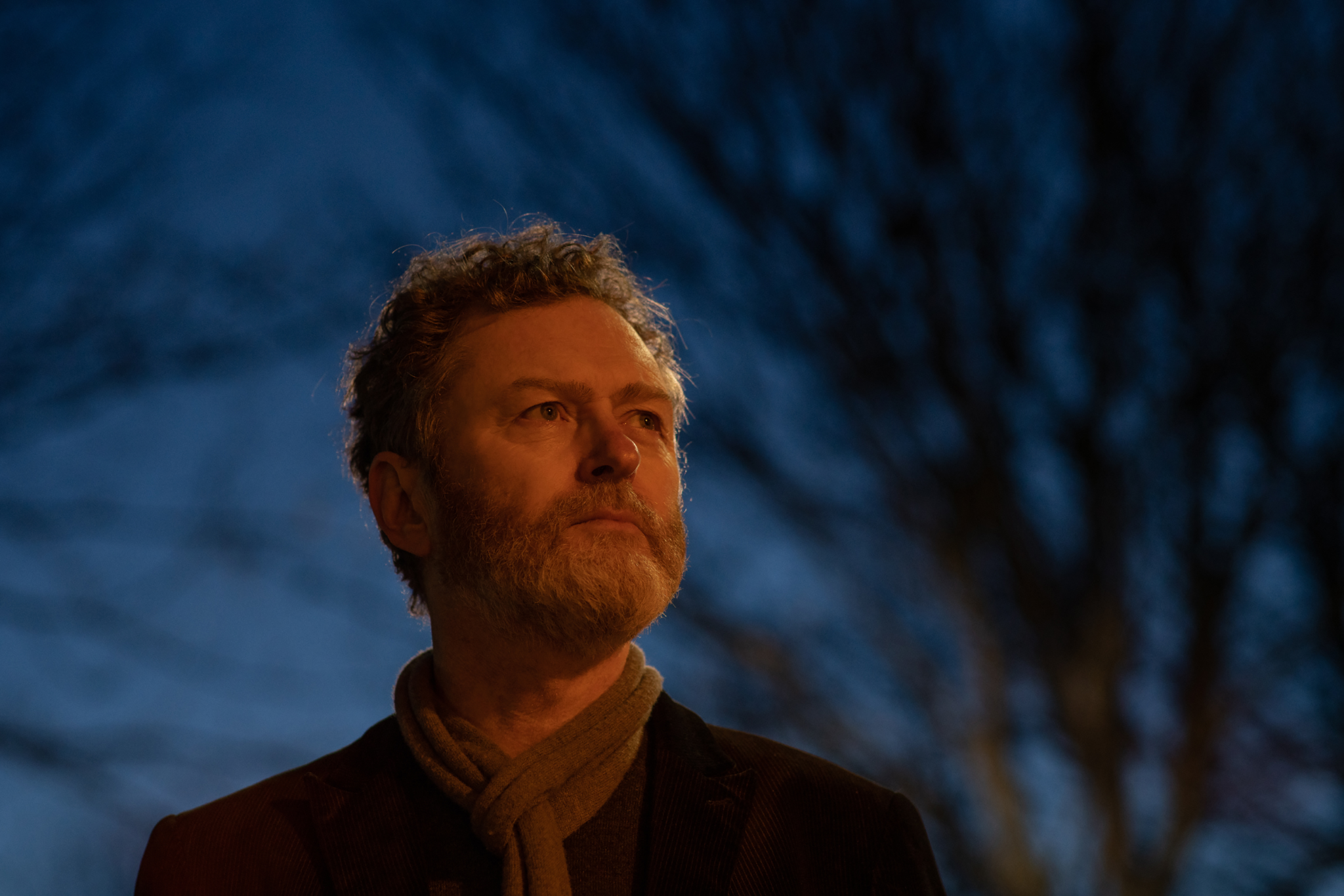 "Last October, I was invited by David Rooney to give a speech at Portumna Workhouse to launch the installation of nine of his pieces there," songwriter and author Declan O'Rourke says. "Today David, as Echotal, releases a video combining these images with a haunting air he says was inspired by my speech that night and the general feelings of the Workhouse.
"In this time of refugees, small boats, and disturbing apathy I find these images, extraordinary. The music is spectacular too. What an all-round gifted artist. Take three minutes to immerse yourself in this incredible piece of art. You'll be glad you did."
"'Famine' is one of those rare musical moments where I am stopped in my tracks," cellist and composer Jo Quail observes. "There's such profound meaning and emotion conveyed wholly through the musical inspiration and intention. It is always a privilege to work with David, and in this instance it was a particularly sensitive journey I found myself taking in the creation of these cello lines and textures, finding the right 'words' to say with my cello – many discarded before I found the fragility and simplicity of what I hoped would support David's composition."
We'll leave the final words to David Broderick, Historical Researcher, Portumna Workhouse.
"David Rooney has managed to capture the entire essence of Ireland's darkest days in just a few incapacitating minutes. The story told here is heartbreaking, provocative, and strangely beautiful all at once!"
Advertisement
Watch the video for 'Famine' below.