Cover Interview - Metallica: "In fact, some of the best photos taken of this band were actually from Slane. That was a beautiful show"
As Metallica unleash their blistering new album 72 Seasons, bassist Robert Trujillo discusses the creation of their latest masterwork, chaotic times in America, Ozzy Osbourne, Lemmy, Stranger Things and headlining Slane. Oh, and gigging in Antarctica. Photography: Tim Saccenti.
Quarter-of-an-hour after my phoner with Metallica's bassist, Robert Trujillo, was due to commence, there's still no sign of a call. Eventually, I get a message from Trujillo's assistant – whose name, remarkably, is Jeff Bass – informing me that he's running late and that he'll be calling shortly.
As I continue to patiently watch France's clinical dismantling of the Netherlands in the Euro qualifiers, eventually the call arrives and I'm put  through to an apologetic Trujillo in LA. The 58-year-old is in the middle of a hectic schedule: having got off the plane from Nashville – where he'd travelled to see his son's band perform – he's spending the morning doing promo, before heading off to Metallica rehearsals in the afternoon.
The metal superstars are gearing up for the release of their 11th album 72 Seasons, another pulverising collection of snarling riffs and pile-driver drumming, which is guaranteed to maintain their position among the world's premier rock acts. It's the band first LP since 2016's Hardwired… To Self-Destruct – a full seven-year gap, although they have a well-established tendency to take their time between albums.
Advertisement
Certainly, Covid and frontman James Hetfield re-entering rehab in late 2019 didn't help matters, but I wonder: how much of the delay was attributable to those issues, and how much to Metallica's possible perfectionist tendencies?
"Obviously, in the beginning, having to work extra-hard to create from afar was a challenge," says Trujillo in his laidback Californian drawl. "But I believe the challenge helped propel the creative juices. When we actually got in a room together, we really appreciated and celebrated it – it just made the experience very special. I feel that's an ingredient in this whole album: we went the extra mile to create this music.
"Ideas are formulated over time and take shape from jams in various rehearsal rooms. I always say James Hetfield turns the volume knob up, or tunes his guitar, and he's coming up with an incredible riff. It's the same with Kirk Hammett. You're never know what you're going to get, so we always have recording gear on-hand. But I think this album really kicked off with 'Blackened 2020', an acoustic version of 'Blackened' that James sent us as a surprise.
"He said, 'Check it out and tell me what you think.' Our producer got involved an helped us get a creative flow going, which then evolved into us saying, 'Let's write some original songs and get to work.' Lars started listening to riffs and putting things together, and that obviously had to happen from home – we had to re-ignite our home studios."
The central lyrical concept of 72 Seasons is fascinating, with Hetfield explaining that it's based around the "first 18 years of our lives that form our true or false selves." At what point did the idea emerge, and how important is a unifying concept to a Metallica album?
"Well, that particular concept is very powerful," replies Robert. "James presented it, but I don't think he had it in mind to dominate the album and be this theme. He may even have been more against it in some ways. I mean, you can look at your first 18 years in a lot of different ways. You can look at it the way he does, like, 'Why do we want to look back? Why don't we look to the future?' But for some of us, it was like, 'No, your first 18 years can be a very powerful journey.'
"You're discovering a lot of things, whether it be love, heartbreak or even learning to play music. That can be an incredible experience in itself. I remember playing backyard parties when I was 16, and it was as powerful as playing in front of thousands of people in a stadium. It had that memorable impact."
Advertisement
Of course, there's also another side to those first 18 years.
"There's also loss and heartache," continues Robert. "You're learning how to grow into that, and deal with things that are difficult at a young age. It's a very powerful concept, and we were just like, 'No, this is strong.' I don't know that James necessarily wanted to go there, but we united and said it was going to be best for this album."
COLLABORATIVE ALBUM
I previously interviewed Hetfield in Dublin's Marlay Park back in 2008, when Metallica were promoting Death Magnetic, which the singer felt nicely (well, nastily) showcased the group's various musical strands. Does Trujillo feel 72 Seasons achieves something similar?
"Well, like Death Magnetic, this is a much more collaborative album than Hardwired," he considers. "Of course, that's a great album. But there's just something about this record where it feels like you've got Kirk and I right in the mix, bringing some of the ingredients unique to us. But also, getting back in a room after Covid, and hearing the instruments and the ambience, really helped the process.
Advertisement
"I feel like every note was really coming from the heart. It was a very powerful journey and the grooves are incredibly strong. It has that flow, and it's also a very cinematic record. You close your eyes and every song takes you somewhere."
Lyrically, there are also some intriguing moments on 72 Seasons, no more so than 'You Must Burn'. As he rails against "mob mentality", Hetfield sounds like a man who's had it up to here with cancel culture. How much of an interest does Trujillo take in the words?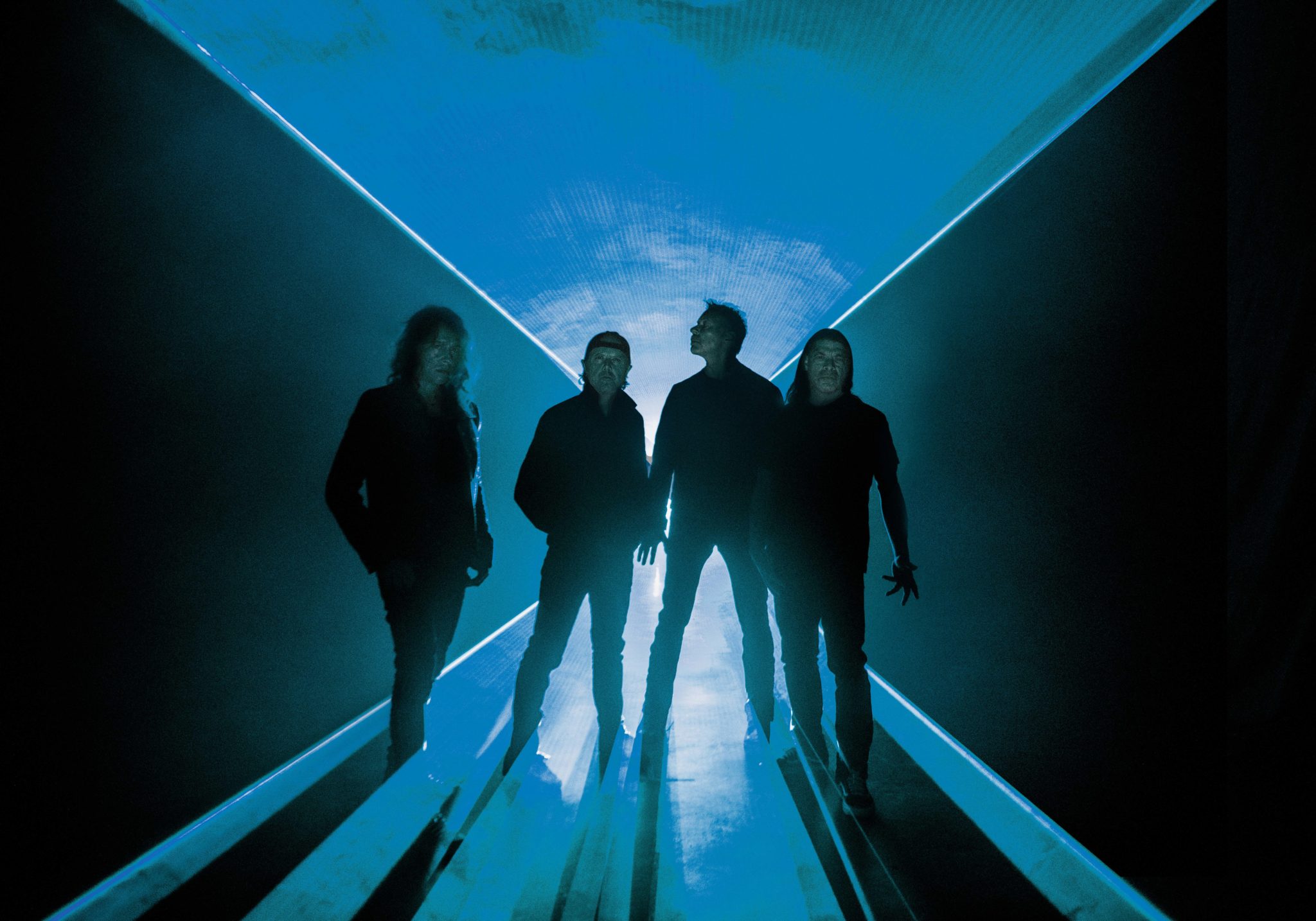 "Here's the thing," he responds. "As most people know, James always wants people to interpret the lyrics as they wish. I remember with Death Magnetic, I had to do an interview that was very involved, where I was talking about each song and what the lyrics meant to me. So I did a bit of research and took notes, and then I thought, 'Actually, I'm going to ask James, because he's the source.'
"James actually said, 'I dunno – whatever you think!' He threw it back in my lap. That's when I officially realised that, while he usually has a general theme, he really wants the listener to have their own take. So, it's always a challenging question. He might have an overview of a song, but then you might take something from it that's way more personal to you, which is what he wants."
Certainly, Metallica albums are usually very internal, with Hetfield processing intense feelings and emotions. But with the world experiencing such a turbulent few years, did the current socio-political landscape in any way impinge on 72 Seasons?
"I believe all of that resonates in your creativity," suggests Trujillo. "It can also resonate in the music, it doesn't have to be specifically in the words. I mean, why is the music coming out of Birmingham in England so potent and powerful? It's a hard city and you're gonna feel that in the music. How did Jeff Hanneman from Slayer write the riff to 'Reign In Blood'? Well, he grew up in a certain part of LA that was probably a little edgier than Beverly Hills (laughs).
Advertisement
"The same with James, he pretty much grew up in south central LA, and it can get tough over there. In the concrete jungle, man, there's gangs and all kinds of stuff going on. That's part of the first 18 years, right? You throw that into the mix too, and guess what comes out of it? You get these riffs that mean just a little bit more, because of how you came up."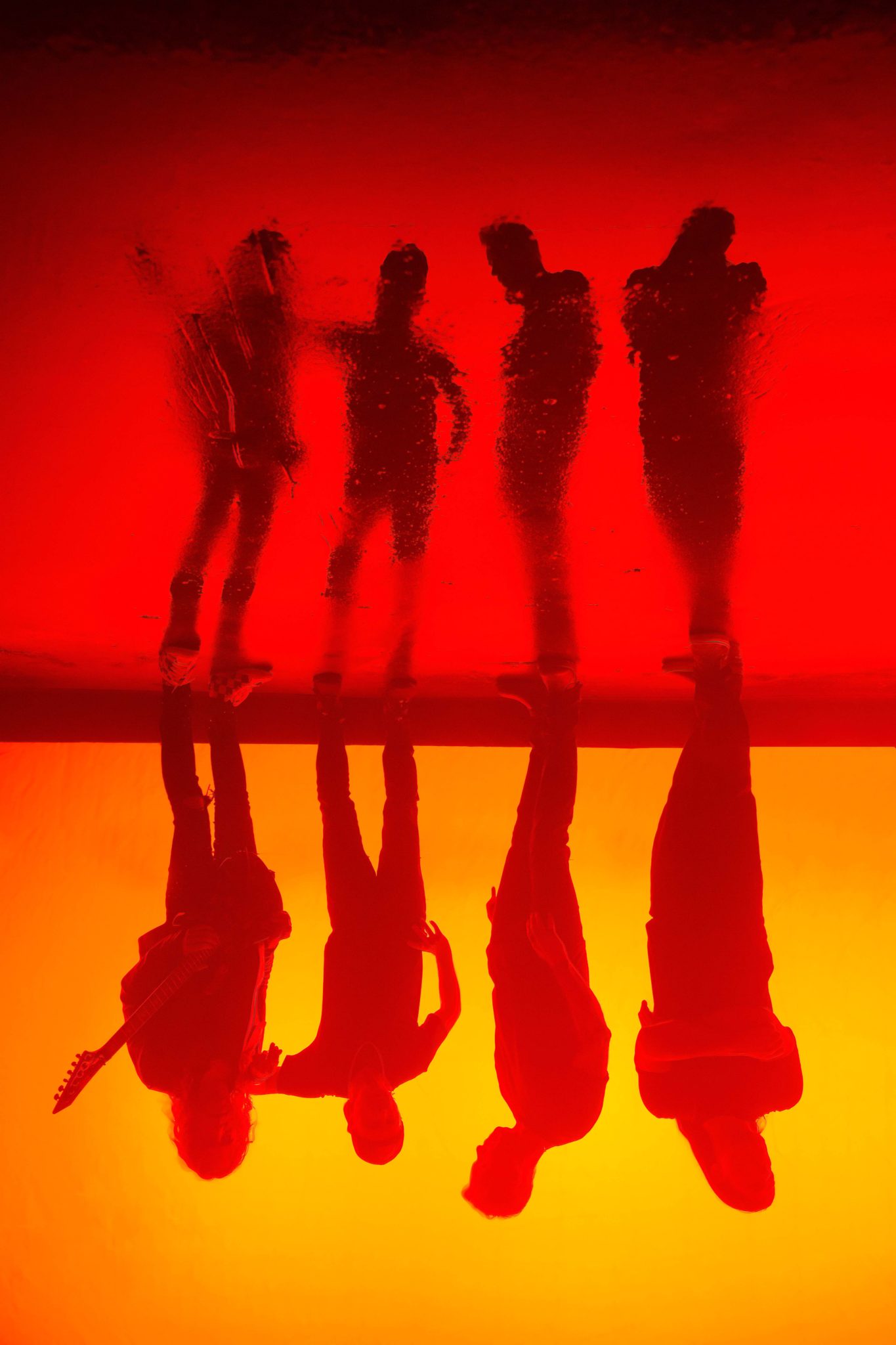 Trujillo acknowledges there is a certain tension and anxiety permeating the record.
"We don't have to get into politics, but there's always going to be something," he says. "In your daily life, you have the uncertainty, and you're pissed off about this or that – you can feel that on there. Overall, the tension in the streets was at a high level. I remember on a couple of occasions, driving my car in San Francisco and experiencing subtle hints of road rage. I'm not even talking about me, it was other people.
"It was like, 'Wow, this is crazy – I don't remember it being as bad as this.' So, the edge, attitude and uncertainty are going to find their way in. Also, a track like 'Inamorata' is very beautiful, but it's still heavy and very dynamic. You can find a lot on this album."
The earlier mention of Birmingham prompts me to bring up one of the city's most famous musical sons, Ozzy Osbourne, in whose band Trujillo played in back in the late '90s. What was like working with the metal icon?
"Ozzy stands at the top of the mountain for me," he reflects. "When you talk about the iconic legends of metal and rock, he's right up there. For me to have worked with him during those years, and even to have worked with him on the new album, was a really special experience.
"Especially going back three years ago, when there was all this uncertainty and everyone was sequestered, fortunately Ozzy, Taylor Hawkins, Chad Smith, the producer Andrew Watt and I were all able to get together, because we were living in the same area. We had this bubble of creativity where we could get together and make music, and that was very healing in itself.
Advertisement
"Again, anyone will tell you, if you come up with some great riffs and have Ozzy's voice on your song, you're on a magic carpet. You're pretty happy! I've always felt that with Ozzy, and in the same way, I feel that way with James. To be a part of a song that features his vocals – and all the guys in the band – that's a special place to be. So I feel very blessed."
STRANGER THINGS 
A perhaps underrated way that major acts like Metallica maintain their cultural footprint is the use of their music in films, TV and video games. The band enjoyed another massive crossover moment last year with the use of  'Master Of Puppets' in Netflix smash Stranger Things, which introduced their music to a new generation.
"It's so strange, because it was something that happened naturally," notes Robert. "It wasn't forced or spoonfed to anybody, it was just discovered. It was  on the series and people went, 'Wait a minute, that's cool! I've never heard that song before.' So you get a whole new generation of young people jumping onboard and discovering the band."
Metallica's music also gets a lot of exposure at sporting events, with 'Enter Sandman' even being played during Ireland's recent frustrating 1-0 loss to France (unfortunately, the phrase, "Take my hand / We're off to never-never land" could be Stephen Kenny talking about Ireland's Euro qualification hopes).
Still, the song definitely gets a crowd pumped, and elsewhere, Hetfield and Hammett have even been prevailed upon to perform 'The Star-Spangled Banner' at various US sporting events.
Advertisement
"Every sporting event I see here in the States, you're gonna hear 'Sandman' 90 percent of the time," says Robert. "For a while, it was 'Sandman' and 'Crazy Train' by Ozzy! It's safe to say that this style of music, and these songs, do help inspire people and motivate a crowd – it works really well in sports.
"Definitely, it was a highlight when James and Kirk started playing the national anthem at hockey games. They've also done it for the San Francisco Giants baseball team, and they do a great job. It's perfect for them."
Trujillo is no slouch when it comes to extracurricular activities either. A particular highlight came at the 2016 Dimebash in LA, held in honour of the late Pantera guitarist, Dimebag Darrell. To mark the recent passing of Lemmy, Trujillo played bass on a scalding version of 'Ace Of Spades', as part of a group that included Dave Grohl, ex-Pantera singer Phil Anselmo, and Slayer drummer Dave Lombardo.
"That was fun," enthuses Trujillo. "Occasionally in a place like Los Angeles, you get the opportunity to jam with some of these fine musicians. Lemmy was a good friend to myself and a really good friend to my family; he was a sweetheart to my son. It was such a shame to lose him, at a time we were becoming a lot more friendly with him. We were developing a connection.
"I remember him being in my car, because he was going to do a voiceover for an animated piece I'd put together. My car broke down, but he was cool. Basically, my car flooded and he goes, 'It's flooded!' I couldn't understand and I was getting nervous, cos I was pushing on the gas pedal. He was just sitting there calmly while I'm going, 'I've got Lemmy in my car and it's not starting!'"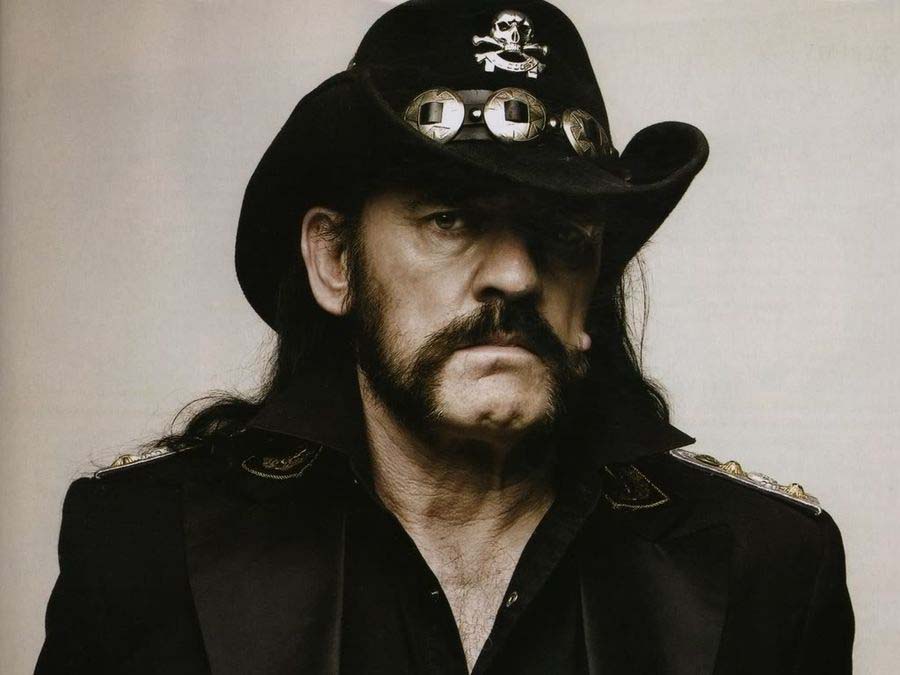 Thankfully, Lemmy's automotive instincts were as sharply honed as his bass-playing.
Advertisement
"He went, 'Let's hang out for five minutes. It'll start again, trust me.' As we were outside, he was telling me the history of Hollywood. He'd point to a place across the street from his apartment and go, 'Charlie Chaplin used to live there.' Then point to another house and talk about how a famous actor used to own it.
"Eventually, he said, 'Okay, let's try it again', and we get back in the car and it starts. He goes, 'See, I told you – you flooded it!' He was this wise man, but he was very cool. It's a shame that he's not with us, but his spirit lives on. In fact, I attribute the first single from 72 Seasons to Lemmy. The bass is pedalling, but it's relentless.
'On 'Lux Aeterna', I really did channel Lemmy – I was thinking about him when I was playing. But it was harder, because I was playing it with my fingers. I was going, 'Okay Lemmy, this is for you', and digging and digging. The bass and rhythm guitar are driving together, so it really controls the song. But I was definitely pulling from Lemmy."
One of the highlights of my visit to LA at the end of 2021 was stopping off at the Rainbow Bar's Lemmy Lounge, named in honour of its most famous patron.
"I was at the Rainbow a few months ago," says Robert. "The scary thing is that the same people who were going there 30 years ago are still there. I'm not kidding. It's kind of fun, but I'm going, 'Oh my god, I remember that guy from when I was in Suicidal Tendencies!'"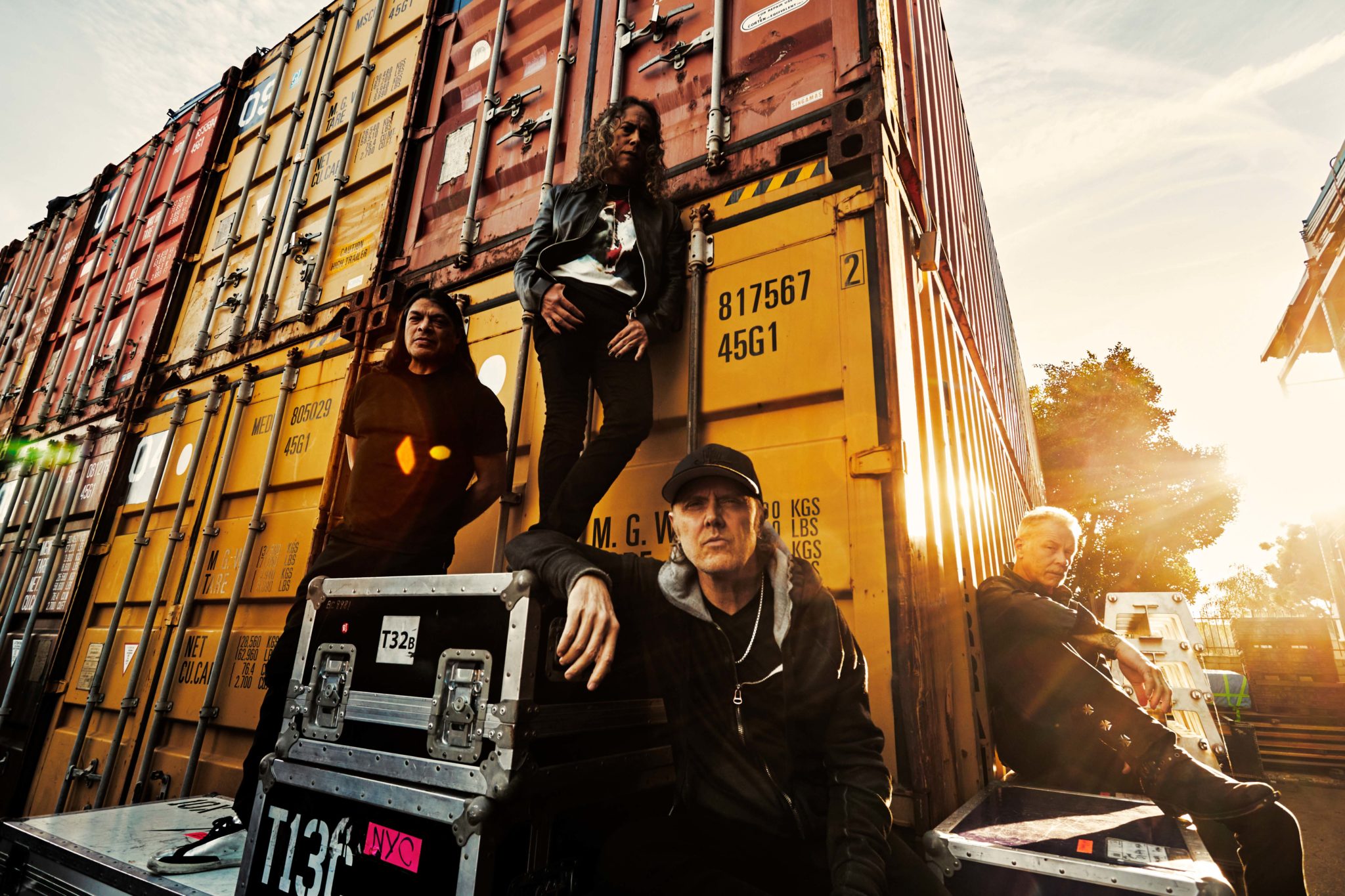 FROM ANTARCTICA TO SLANE
Advertisement
Metallica are shortly to hit the road to promote 72 Seasons, but the trek doesn't have a trip as onerous as the one they made in late 2013, when the band performed a concert in Antarctica. That was an excursion that took the phrase 'expanding your audience' to a whole other level.
"It was great," enthuses Robert. "We had the good fortune that year to play every continent. Antarctica was on the list, and no one had ever played there. So we said, 'Let's go there and play for the penguins, the sea-lions and all of the wildlife!' We had to be considerate of the natural surroundings, because obviously it's a very pristine place.
"So we actually played with headphones, and it was crazy, because at one point, I broke a string and had to take my headphones off. I see everybody headbanging and rocking out – and there's no music. All I heard was Lars hitting a cymbal. It was so strange, because we were in this bubble to protect us from the wind. But it was a lot of fun and a real experience."
As it happened, the band made it to Antarctica just in time.
"Fortunately, we were there just before the storm came in," explains Robert. "Ships were getting stranded. It's a very, very beautiful place, but it can also be dangerous. One of the things I noticed was that, when you look at the coastline there, it always changes, because there are these avalanches that fall into the ocean. But you can see these big chandelier-type structures hanging from these beautiful caverns, which are probably the size of houses.
"They're like glass, and the way the sun hits them is very beautiful and powerful. And you have these icebergs floating in the ocean that are the size of cars or buses. It's really amazing to see. And it's almost like the wildlife wants to be at one with you, so you've got penguins coming up to greet you on the shore! And then they go off and more wildlife come along."
One location where the weather was perhaps marginally better was Ireland, where Metallica headlined at Slane in 2019. Does Robert have any particular memories of playing the famous Meath venue?
Advertisement
METALLICA/ONE 🤘😎
[ Slane Castle Meath, irlanda]
(8 de junio de 2019)#Metallica 🔥🔥🔥🎸🎸🔥🔥🔥 pic.twitter.com/aKOVaKGhSj

— ★𝕯𝖆𝖗𝖎𝖔 𝖅𝖆𝖛𝖆𝖑𝖆O̸ (@DarketoZO_777) September 11, 2022
"Oh yeah," he nods. "That was a beautiful show. There's nothing like looking to your side and seeing that magnificent structure. In fact, some of the best photos taken of this band were actually from Slane. It was raining, and obviously that's not great in the moment, because you're cold and wet. But there's something powerful about Lars hitting a drum fill and water just splashing off his kit. And all of us dripping with the rain.
"You've got Slane Castle behind you and it's a powerful visual experience. That show was a lot of of fun. Unfortunately, I had a sinus infection, so I was going through the battle of just trying to have a good time while ignoring the pain. But the show was definitely a healing experience, considering what I was going through!
"Hopefully we can go back there again. I have some Irish friends who live here in Venice Beach, who actually went all the way to Slane to see that show. I'm playing onstage and seeing them in the snake-pit, and going, 'Oh look – there's Paul!' It was crazy."
• 72 Seasons is out now. 
Advertisement
The new issue of Hot Press is out now.