Aussie indie-rock outfit Rolling Blackouts Coastal Fever will play Dublin on Wednesday 8 June 2022 in support of their forthcoming album Endless Rooms. Listen to their new single 'The Way It Shatters' below.
Rolling Blackouts Coastal Fever have just announced their new album, Endless Rooms, due out May 6th on Sub Pop, as well as a Vicar Street Dublin live show. Additionally, the rockers have shared the album's first taste, 'The Way It Shatters'.
The band – comprised of Fran Keaney, Joe White, Marcel Tussie and brothers Tom and Joe Russo - return following 2020's Sideways To New Italy with their most naturalistic and expansive album yet, a testament to the collaborative spirit and live power of Rolling Blackouts C.F. In their own words, Endless Rooms is the band "doing what we do best: chasing down songs in a room together."
Lead single 'The Way It Shatters' started simply as a home recorded MIDI-jam before expanding into the blistering earworm it is now. It heavily features synth, an instrument rarely seen on previous releases from Rolling Blackouts C.F.
The band further elaborates: "It's about how ending up in your particular situation in life is the result of absolute randomness. If you happen to be born into wealthy Australia or happen to be born into a war zone in Syria. That's just the way it shatters. So it's when this good luck is mistaken for a sense of pride in one's self or their country they become confused and deluded about what's important. It's when those on the other side of the luck scale are completely othered and considered not worthy."
In the accompanying video, directed by frequent collaborator Nick Mckk, Joe White plays a man who wakes up on the shore and stumbles into a birthday party, attended by the rest of the band members.
Advertisement
While initial ideas for Endless Rooms were traded online during long spells spent separated by Australia's strict lockdowns, the album was truly born during small windows of freedom in which the band would decamp to a mud-brick house in the bush around two hours north of Melbourne built by the extended Russo family in the 1970s.
Its 12 tracks took shape at this location, informed to such an extent by the acoustics and ambience of the rambling lakeside house that they decided to record the album in that setting. They even put the house on the album cover. For the first time, the band self-produced the record alongside engineer, collaborator and old friend, Matt Duffy.
The result is a collection of songs permeated by the spirit of the place; punctuated by field recordings of rain, fire, birds, and wind.
"It's almost an anti-concept album," says the band. "The Endless Rooms of the title reflects our love of creating worlds in our songs. We treat each of them as a bare room to be built up with infinite possibilities."
Pre-order Endless Rooms here and revisit the 2019 Hot Press interview with Rolling Blackouts Coastal here.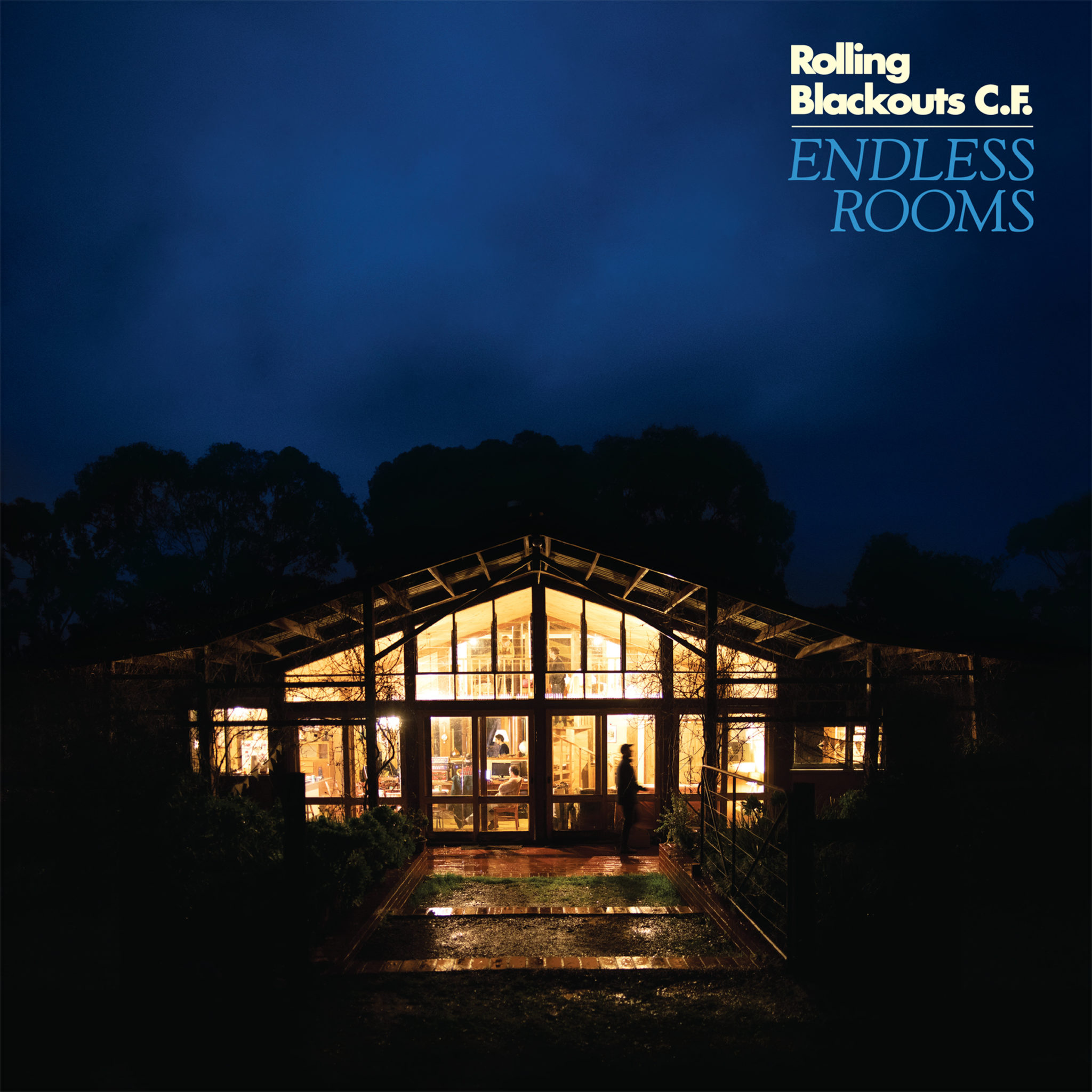 Advertisement
Endless Rooms tracklist
1. Pearl Like You
2. Tidal River
3. The Way It Shatters
4. Caught Low
5. My Echo
6. Dive Deep
7. Open Up Your Window
8. Blue Eye Lake
9. Saw You At The Eastern Beach
10. Vanishing Dots
11. Endless Rooms
12. Bounce Off The Bottom