By: Stephen Porzio
On January 1st, abortion became legal in Ireland. Almost as quickly, a bunch of anti-choice 'protesters' began to picket outside clinics where abortion services are provided, in an attempt to harass and bully women and hospital staff alike. It could yet be a defining issue of 2019.
Welcome to 2019. Abortion is finally legal in Ireland – but many hospitals have been slow to begin the service. Meanwhile, at least some of those that have done, are being targeted by small mobs of anti-choice placard-wavers. For women, the situation can be extremely intimidating.
Similar aggression occurred in the Victoria region of Australia when abortion was introduced there. "When staff would leave to go get lunch, they would be accosted," Fiona Patten MP recalls. "There would be people out front telling children with women walking past the clinic, 'Did you know your mummy is a murderer?' and 'Mummy wants to kill your baby brother'. Some would block the path to prevent women entering the building. Sometimes they were very aggressive."
Since abortion services have become available in Ireland, this practice has been mimicked by anti-abortion demonstrators – with incidents taking place outside Our Lady of Lourdes Hospital, Drogheda in Co. Louth and the Galvia West Medical Centre, Co. Galway. The demonstrators' presence, holding placards stating "Warning: Killing In Progress" and "Real Doctors Don't Terminate Their Patients" are clearly an attempt to intimidate women and staff alike.
"We are very disappointed this has happened," Abortion Rights Campaign spokesperson Richael Carroll told Hot Press. "People should be able to access abortion care without fear of harassment. It's also unfair to the providers of the service and the people who work there – doctors, nurses, admin staff. We know that people in Galway were very upset."
Mairead Enright, an academic at the University of Birmingham, is a member of the reproductive justice collective, Lawyers for Choice. "Think about somebody who is in poor mental health," she observes, "and profoundly anxious in accessing a termination. The woman is already on a very tight time limit of 12 weeks, including a three-day waiting period. An ultrasound may be necessary. They might have to travel some distance to a hospital. If they feel intimidated, and miss the deadline, there is no possibility of compensating them for the denial of that opportunity to access a legal termination in their own country."
Advertisement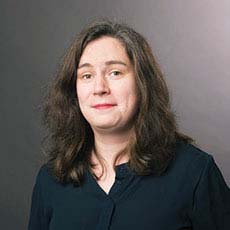 We Need Safe Access Zones
Safe access zones have been promised by the Minister for Health, Simon Harris. Operational in parts of Australia, Canada and the US, they are designed to criminalise behaviour, taking place outside healthcare services, that is intended to deter people from accessing an abortion. They make protests, displays of graphic images, on-street pregnancy 'counselling' and vigils illegal within a set radius from a clinic entrance.
Fiona Patten was concerned about the increasing influence of religion in Australian politics. In 2009, she founded the Australian Sex Party (now Reason Party) to campaign for personal freedoms, following years of lobbying on issues relating to sex work and censorship. In 2015, she framed a Private Member's Bill calling for a 150-metre safe zone around hospitals, GP clinics and health services performing abortions. This was passed in Victoria as the 'Public Health and Wellbeing Amendment (Safe Access Zone) Bill'.
"Sometimes protesters would stand on the other side of the street and engage in silent prayer with rosary beads for the lives lost in the centre as they saw it," she remembers. "They used to bring a stretcher with a statue of the Virgin Mary – surrounded by plastic flowers – and they would parade up the road in front of clinics."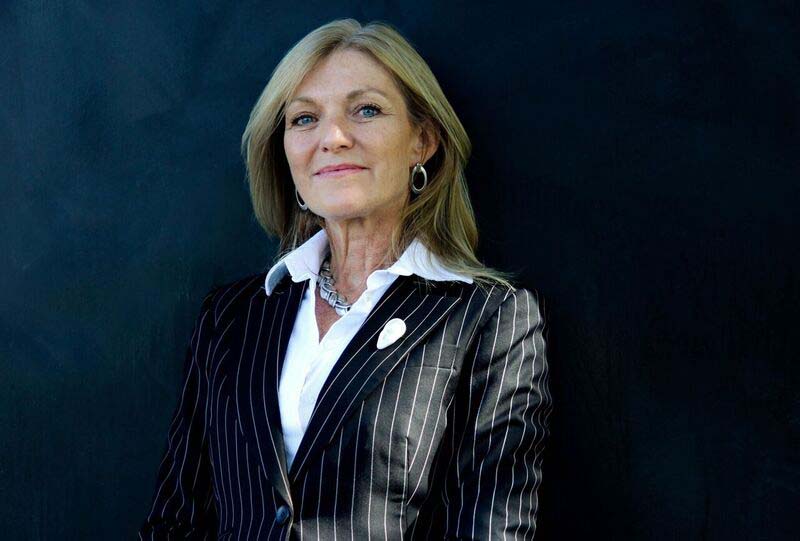 Actions like this had a profoundly negative impact when Fiona herself had an abortion: "I went with my mother. I was quite relaxed about the process but she wasn't. She felt absolutely confronted by the old men screaming at us about being baby killers. They'd also thrown black and red paint against the door. It really shook my mother up. To be accosted by these people was appalling. The lies they'd tell as well – using explicit but deceptive images of foetuses, they would suggest an eight-month foetus was a 12-week foetus."
Advertisement
Occasionally protests of this kind can turn violent. In 2001, a security guard at a clinic in Melbourne was shot dead by an anti-abortion thug. Just four years ago, a shooting at a Planned Parenthood clinic in Colorado Springs in the US left three people dead.
In Victoria, there are now blue lines on the footpaths to mark the 150-metre zones. Picketing inside will earn you a hefty fine. These safe access zones enable women travelling by bus, car or tram to reach the service without being molested.
"Many clinics are in residential areas, so even the residents have commented they feel less harassed. Protesters didn't care whether you were a woman walking up the road to get a coffee or a woman going into a clinic – they'd harass you nonetheless."
Is It About Free Speech?
Why were safe access zones not included as part of Ireland's Health (Regulation of Termination of Pregnancy) Act 2018?
"We had asked for them and could see from our allies in the UK, America and Canada how badly needed they are," says Richael Carroll. "If the minister had set up exclusion zones from day one, no woman would have been put in that position in Drogheda and Galway."
Prior to exclusion zones being introduced in Ontario, Canada early last year, anti-abortion demonstrators were quoted on CBC News arguing that the proposed law would 'inhibit actual peaceful, prayerful protest'. "We can talk about it as free speech," says Mairead Enright, "but if you look at how the law is developing in Canada, there is, increasingly, a greater understanding that it is as much about privacy, and the safety of women, as it is about the right of an anti-abortion activist to protest. "Exclusion zones don't ban anyone from expressing their opinion. They just recognise that the location around the vicinity of a hospital or a GP's surgery plays an important role in that final moment for a woman deciding to terminate. That space should be safe from any intervention."
Advertisement
Safe access zones also work both ways. "Exclusion zones in most jurisdictions prohibit all abortion speech," Enright adds. "If I wanted to stand outside the Rotunda applauding all women entering, and shouting pro-choice slogans, that would also be prohibited by an exclusion zone. The point is to de-politicise that space.
"This isn't standing outside the Oireachtas protesting. This isn't the March For Choice. This is a particular kind of protest, kicking down, not up."
Leaking Information Is A Crime
Social media posts were used to hype the second of these Irish protests on January 7. The night before, various anti-choice Facebook and Twitter users claimed – accurately or otherwise – that the first Irish abortion was set to take place the following day at Drogheda's Our Lady of Lourdes Hospital. So who had leaked the information?
"It would not be appropriate to comment on any specific case where the facts have not been established," said Executive Director of the Irish Council for Civil Liberties, Liam Herrick. "However, confidentiality is an essential element of ethical medical care. A hospital employee's unauthorised leak of sensitive personal information relating to abortion care could breach various laws and agreements in Ireland, including confidentiality clauses in healthcare employment contracts, Medical Council guidance, common law duties, and the Data Protection Act 2018."
Leaking information may also be a criminal offence.
"Under the Data Protection Act," Herrick adds, "it is now a criminal offence for a data processor to knowingly or recklessly engage in an unauthorised disclosure of personal data. The Act prescribes fines of up to €50,000 or five years in prison."
Advertisement
The RCSI Hospital Group, who run Our Lady of Lourdes Hospital, also declined to comment on an individual case. However, they said that an investigation is ongoing and that "staff are aware of the importance of confidentiality."
Meanwhile, unplanned pregnancy disinformation websites, with anti-abortion messages, have been appearing in online search results, apparently aimed at confusing people seeking the HSE's official 'My Options' page.
Richael Carroll has received reports that the My Options freephone line – the only method of finding doctors who provide abortion services – is also being bombarded by the anti-choice brigade. "It's proving difficult for legitimate callers who need to access the service," she said.
There is general agreement that a lot of money is being spent to obstruct access to abortion and to confuse individuals. In December 2017, the Times reported that the HSE had doubled its spending on Google adverts, to ensure that positive options and abortion aftercare websites were ranked high by search engines.
"That's the battlefield where a lot of these issues are fought," says Enright, stating also that Irish law is ill-equipped to handle search engine manipulation via paid advertising.
More Doctors, Less Protests
What to do if you are faced with anti-choice protesters? "We're advising people not to engage," says Carroll. "If there's a group of people demonstrating outside a health clinic, cross the street. Don't talk to them or give them any oxygen."
Advertisement
Many areas in Ireland are still without clinics or hospitals willing to perform the procedure. The Abortion Rights Campaign is also urging doctors who have not signed up out of fear to take the crucial step. "The more doctors and hospitals that sign up," Carroll states, "the less protests there will be. The anti-abortion crowd don't have the people-power to demonstrate at all of those services."
• For information on seeking an abortion, visit the official HSE My Options website at myoptions.ie or call freephone 1800 828 010.