---
A New Local Hero winner Chameleon drops funky new track 'Show Me Where Your Heart Is'
Part slacker rock, part R&B; Chameleon's new single 'Show Me Where Your Heart Is' is out today via Rubyworks.
One of Ireland's hottest genre-hopping producer-singers has unveiled a late contender for song of the summer in the form of 'Show Me Where Your Heart Is'.
Known to many as the producer behind Dublin hip-hop star Malaki's music, Chameleon (real name Matthew Harris) is stepping out on his own as a solo artist, showing off his sublime pop hooks.
The blissed-out single, out via Rubyworks Records, explores what it's like to be torn between wanting to dive right into a relationship and having reservations about commitment.
'Show Me Where Your Heart Is' kicks off with a floating, fuzzed guitar riff and '80s-style synths, before Chameleon's textured, soulful vocals rein in the instrumentation. The sultry track has an addictive bridge and insanely catchy chorus, with scattered raps giving it a funky zeitgeist-defining edge.
While singularly Chameleon, the song will appeal to fans of James Blake and Frank Ocean, both of whom are huge influences on the Hot for 2022 Dubliner. "I'm obsessed with artists who've made a completely new and unique sound and those two certainly fall under that category," he explains.
Advertisement
Chameleon's previous single, 'Fair Play' with Malaki and Lucy McWilliams, proved massively popular, garnering nearly eight million streams on Spotify. The Dubliner also produced the Kelly Thornton track 'Magick', and shared 'YOU KNOW' and 'Are You Still?' last year.
Already confidently exploring the realms of alternative R&B, hip-hop and pop, there's few genres Matthew Harris won't be capable of making his own.
Listen to 'Show Me Where Your Heart Is' below.
Chameleon was the overall winner of the A New Local Hero Award, which was an initiative launched by Hot Press magazine and the Independent Broadcasters of Ireland (IBI) as part of Irish Music Month, an initiative designed to provide tangible support to up-and-coming Irish artists.
Judges for the A New Local Hero award included representatives from IMRO, RAAP, Rubyworks, the Independent Broadcasters of Ireland and Hot Press, as well as musicians and songwriters, RuthAnne Cunningham and Róisín O.
Matthew Harris received an incredible prize for his win, including €5,000 in cash; €5,000 worth of gear from X-Music and the release of a single via the Rubyworks label. 'Show Me Where Your Heart Is' also has a guaranteed 30 plays on all 25 stations, adding up to a minimum of 750 in total.
Advertisement
The special showcase took place at The Academy, Dublin, with 98FM representative Chameleon featuring alongside Carrie Baxter (WLR), Fintan McKahey (96FM), Leah Moran (Spin 1038) and Mia Yermeche (FM104). At the time, Chameleon was congratulated warmly on his stunning success by the President of Ireland, Michael D. Higgins.
25 radio stations around the country participated, including 98FM; Clare FM; Classic Hits; Cork's 96; East Coast FM; FM104; Galway Bay FM; Highland Radio; iRadio; KCLR; KFM; Live 95; LMFM; Midlands Radio; Midwest Radio; Ocean FM; Radio Kerry; Radio Nova; Red FM; Shannonside / Northern Sound; South East Radio, SPIN 1038; SPIN South West; WLR FM and TIPP FM.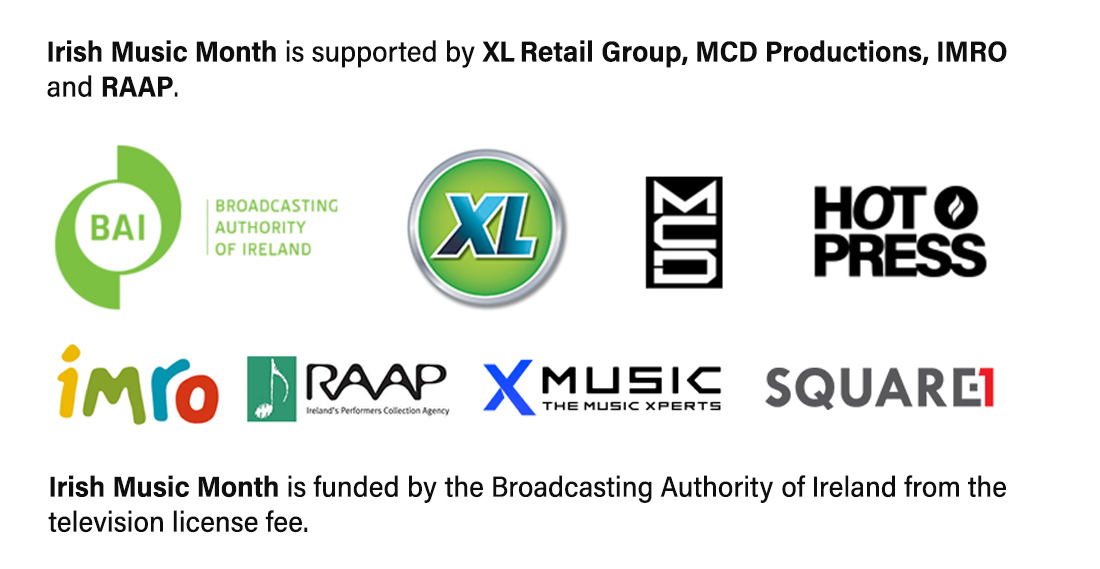 Read the Hot Press interview with Chameleon in our latest issue, out now.
Trending
---
Irish Music Month is supported by MCD Productions, IMRO, RAAP, Live Nation, Ticketmaster, Camdem Recording Studios, Spéir Mix & Master, X-Music and Square1

Irish Music Month is funded by the Broadcasting Authority of Ireland from the television license fee