To be in with a chance of winning this fantastic prize for film fans, simply fill out the form below...
With EMPIRE OF LIGHT exclusively in cinemas now, we're offering you the chance to win a brilliant goodie bag of merch – including a special t-shirt, tote bag, mug and notebook...
From Academy Award-winning director and writer Sam Mendes, EMPIRE OF LIGHT is a moving drama about the power of human connection during turbulent times. Set in and around a faded old cinema in an English coastal town in the early 1980s, it follows Hilary (Olivia Colman) a cinema manager struggling with her mental health, and Stephen (Micheal Ward), a new employee who longs to escape this provincial town in which he faces daily adversity. Both Hilary and Stephen find a sense of belonging through their unlikely and tender relationship and come to experience the healing power of music, cinema, and community.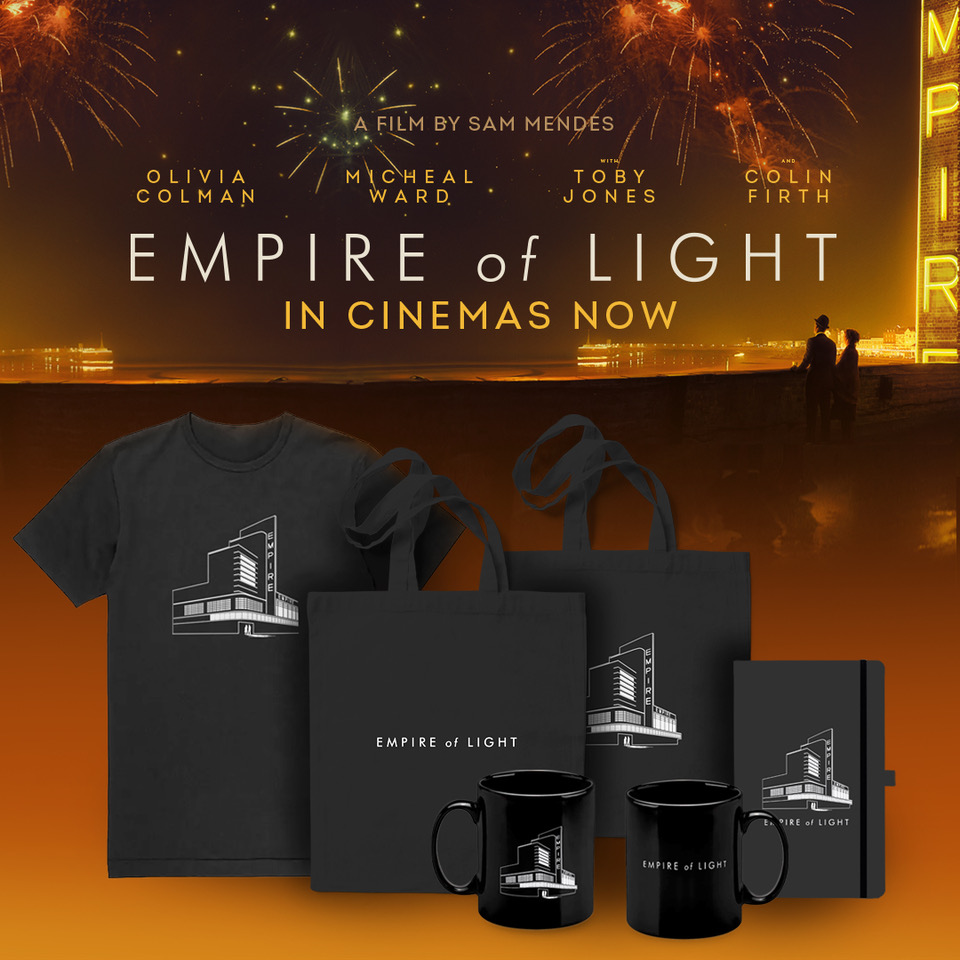 Searchlight Pictures presents EMPIRE OF LIGHT written and directed by Sam Mendes. The film features a stellar cast led by Olivia Colman, Micheal Ward, Tom Brooke, Tanya Moodie, Hannah Onslow, Crystal Clarke, with Toby Jones, and Colin Firth.
To be in with a chance of winning this fantastic prize, simply out the form below:
EMPIRE OF LIGHT is out now, exclusively in cinemas.