Dani Larkin graces listeners with a new single, out now.
Acclaimed Irish folk singer Dani Larkin has just released 'Come Home to Me,' taken from her forthcoming EP Walking with Natives (out May 4).
Larkin, one of Ireland's most promising budding talents, describes the acoustic track as "a quiet contemplation on the nature of forgiveness," featuring ethereal vocals and melancholy passes at the guitar which perfectly blend the old and new.
"It seeks and receives the freedom that accompanies the act of forgiveness and commands introspection as well as asking the listener to move through the wonder and awe that exists in the skies above," the singer added.
'Come Home to Me' is one of four tracks that feature on Walking with Natives – Larkin's first EP release since her critically acclaimed album Notes for a Maiden Warrior.
Advertisement
"Walking With Natives is an ode to the land and the sea, the flora and fauna, the mountains and the hills, the cliffs and towering trees," Larkin stated
"It ponders the idea of a world that could be before us as we move through catastrophic climate change but one not without hope," she continued. "It serves as a catalyst for change, change that exists in conversations, the air that we breathe and the living elements that have gone before us and will remain long after we are gone."
An artist renowned for her unforgettable live performances, Larkin's vocals takes centre stage throughout the EP, accompanied by her impressive guitar and banjo playing.
Tonight, she embarks on a multi-date tour in support of the release, featuring a string of Irish dates.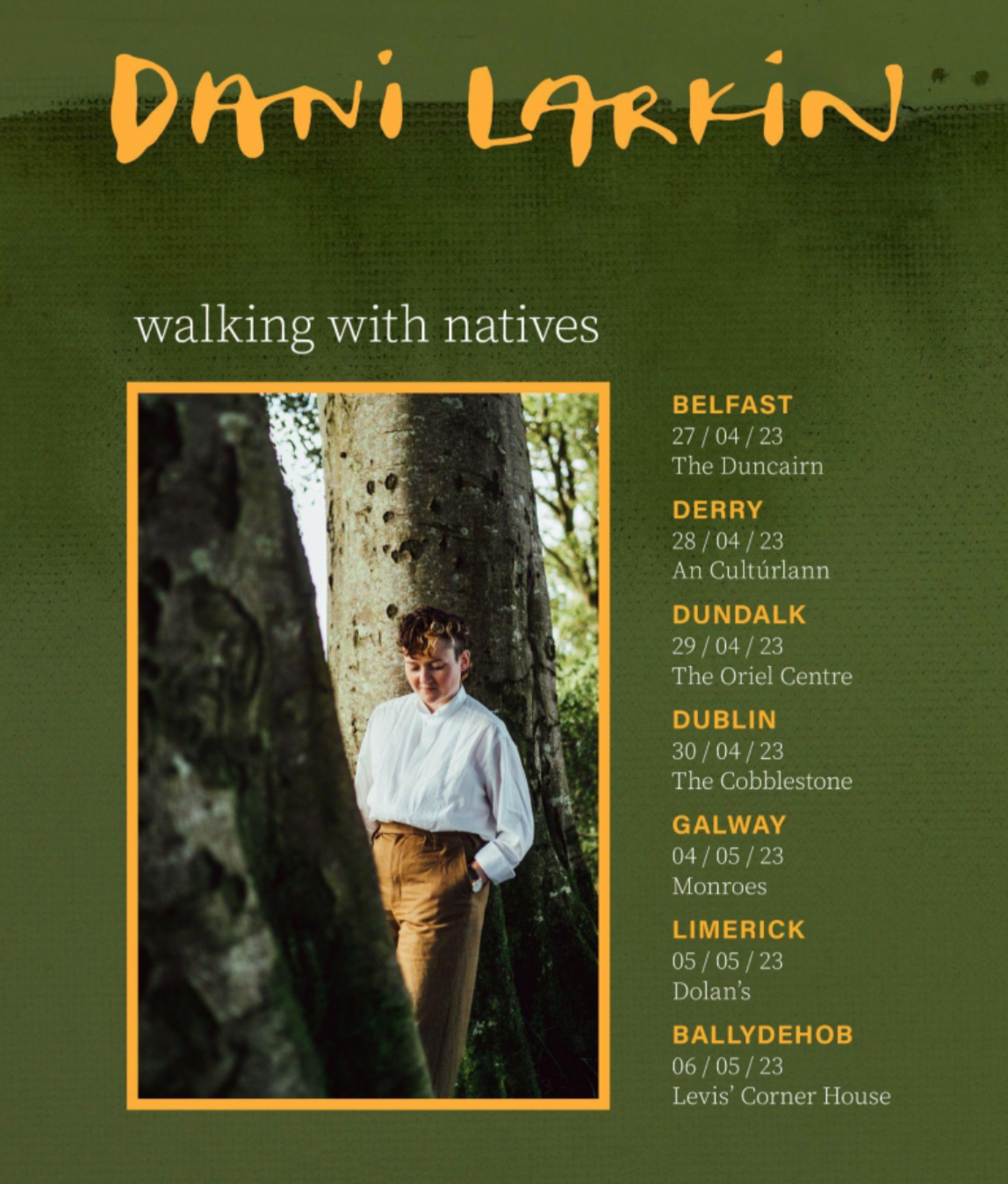 Here are the upcoming dates:
27/04 Belfast, IE
28/04 Derry, IE
29/04 Dundalk, IE
30/04 Dublin, IE
04/05 Galway, IE
05/05 Limerick, IE
06/05, West Cork, IE
Advertisement
For tickets see danilarkin.com/tour
Walking with Natives is set for release May 4th, and will be available across streaming platforms.