Four Of The Country's Top Rock N' Roll Shutterbugs Display Their Wares
They say that a picture paints a thousand words. I don't say that, mind you, as I'm the chap who's usually submitting the thousand words, but I digress. Music photographers are a hard-working and mysterious bunch of men and women, who doubtless hope and pray my first sentence is true, as they seem to communicate through a series of grunts and tics, and don't appear to have five hundred sounds that we might recognise as actual words between them. But, again, I've gone off-piste.
In order to celebrate the sterling work of these women and men of the long lens, the Hindsight 2020* exhibition, featuring both live performance photography, and rare off-stage moments, from both international legends and local chancers, will run from February 20 at Bloody Mary's – Dublin's newest rock n' roll haunt – on South William Street. We're promised a decade spanning collection of snaps from Colm Kelly, James Murray, Leah Carroll and Kieran Frost. As you can no doubt see from the two samples included here, we're taking about the cream of Ireland's camera-carrying cadre.
But just because you can kick a ball, it doesn't mean you can swing a hurl. They've sent in a press release with a definition of the word 'hindsight' included, which I suspect Kelly had to look up in haste when the show's title was mooted. Their missive continues with this sparkling 'new direction' in poesy:
"Just as everyone's got their dream festival lineup, the ability to bottle those magic musical moments of joy and reckless abandon is high on every music lover's wish list. Well, we've gone some way to making this come true for you and you can experience it all under one roof!"
Beautifully woven, I think you'll agree, and there's more.
Advertisement
"'Who's this we?' you may ask. If you were there we were probably there too, but it's unlikely you even noticed us and you certainly wouldn't have seen us after the third song. We're a group of photographers who, for the best part of a decade, have been documenting those moments by shooting gigs far and wide."
Wordsmithery to bring a tear to the eye of a concrete elephant. Perhaps it's a good thing that a picture does at least paint a few hundred words after all. But never mind that, come and see top quality captures of the following: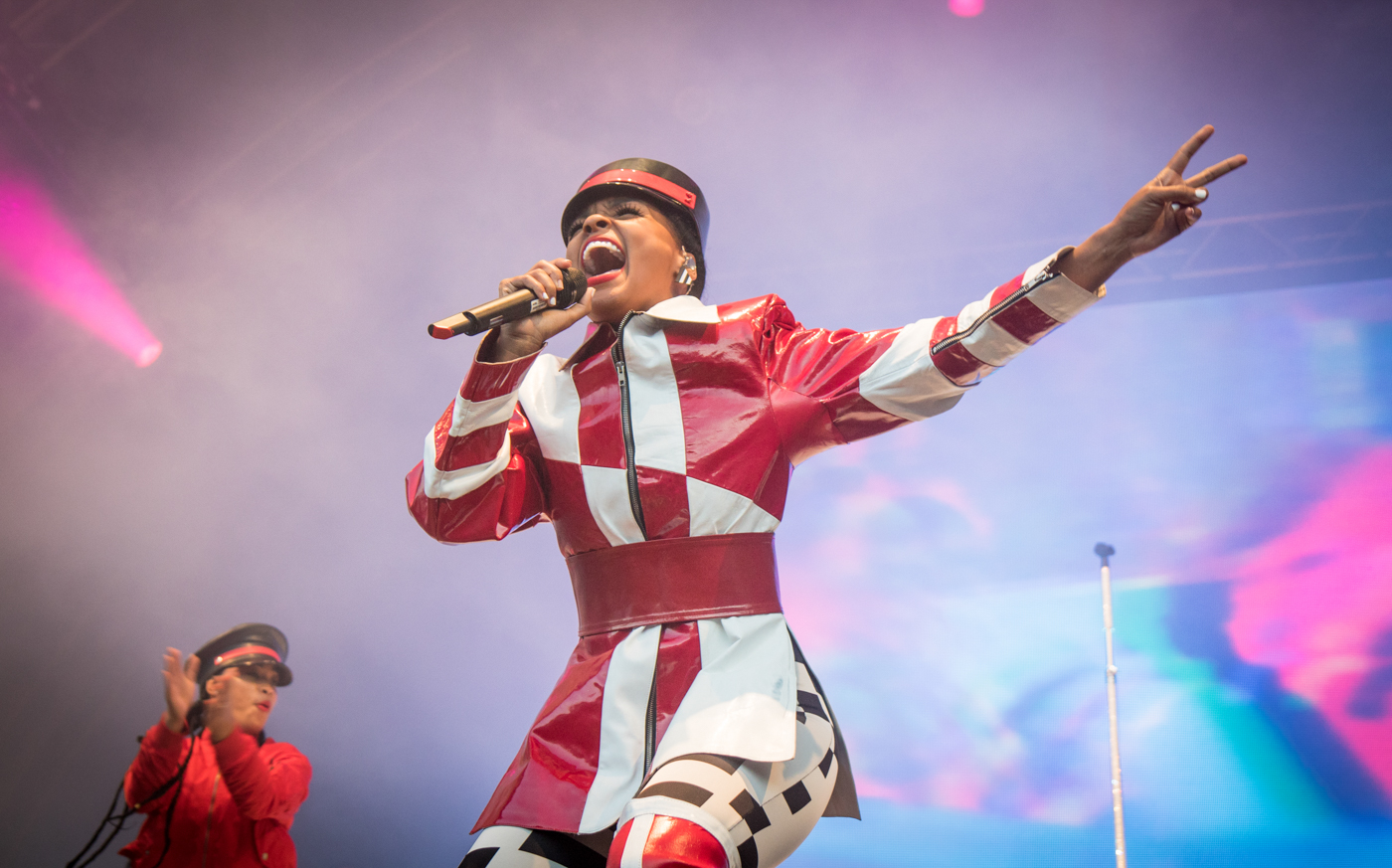 U2, Billie Eliish, Fatboy Slim, Janelle Monae, Grace Jones, Depeche Mode, Girl Band, The Darkness, New Order, Ham Sandwich, Green Day, Nile Rogers, dEUs, Al Tvvins, The Strokes, Patti Smith, David Byrne, Fontaines DC, Shame, IDLES, Tom Odell, The The, Glen Hansard, A House, Lankum, Lisa O'Neill, Chromatics, The Fall, Caribou, John Cale, Dream Wife, Christine & The Queens, Arctic Monkeys, Otherkin, The National, Fucked Up! Sinead O'Connor, Fight Like Apes, Peter Gabriel, Happy Mondays, London Grammar, Roisin Murphy, Future Islands, A House, Stella Donnelly, Shrug Life, And So I Watch You From Afar, Warren Ellis, Tame Impala, King Krule, Phil Chevron, Glen Hansard, Roisin Murphy, That Petrol Emotion, Warpaint, Biffy Clyro, Henry Rollins, David Keenan, Gavin Friday, Lee 'Scratch' Perry, Goldfrapp, Delorentos, The The, Lankum, John Cale, Echo & The Bunnymen, Nick Cave, Gary Numan, Primal Scream, Public Image Limited (PiL), The Go! Team, John Grant, John Cooper Clarke, Brian Eno, Aldous Harding, Benjamin Booker, Nouvelle Vague, Johnny Marr, A Lazarus Soul, Chvrches, Superorganism, Grinderman, Pete Doherty, Stereo MC's, The Horrors, Idles, Mango & Mathman, The Good The Bad & The Queen, Julian Cope, A Certain Ratio, The Makeup, Warpaint, Morrissey, Ezra Furman, Paul Weller, The Murder Capital, Franz Ferdinand, British Sea Power, Dream Wife, Ghostpoet, Gil Scott Heron, Talos, Whipping Boy, George Clinton & Funkadelic,
…and Tom Odell!
Ladies and gentlemen, that's a pretty impressive line-out!
Further details are available from http://www.whatwedidintheshadows.com/ - do you see what they did there? I told you this lot were clever. The site includes a potted bio of Mr Kelly, the noted and fêted Hot Press snapper. Whatever you do, don't encourage him to repeat his Mark E. Smith "impression". Instead, why not show him a photo on your iPhone, scratch your chin, and mutter something like "doesn't seem that tricky to me". He'd love that.
Advertisement
(* if this isn't a reference to George Benson's epoch-defining 1985 hit single '20/20' then it bloody well should be.)
Hindsight 2020 runs from February 20th at Bloody Mary's, 7 Sth. William Street, Dublin 2.