Almost overnight, Ukraine has been plunged into any country's worst nightmare. Under the increasingly sinister leadership of Vladimir Putin, Russia – boasting a far bigger and more powerful army, with all of the sick weaponry that the global armaments business has to offer at their disposal – has launched a brutal attack, which has already cost hundreds of civilian lives. So why did so few people see it coming?
Britain's Ukraine response a stain that won't wash out. US warns Russia over use of biological weapons. Survival the focus in devastated Mariupol. Scenes of sorrow, fear and courage at main refugee hub. Ireland criticises Russia at UN Security Council. EU leaders vow to strengthen EU's military defences. Ireland may be hit by Russian cyber attacks. There is a way out of this, but it is not good news for Ukraine. US bans imports of vodka, caviar, diamonds under new sanctions. Default fears over Russia's $23bn of Irish-listed debt. Potential buyers offer up to £2.5bn for Chelsea.
One day's newspaper headlines from The Irish Times. Meanwhile, on The Guardian website…
Russia Ukraine war: Russia will only take Kyiv if city is 'razed to the ground', Zelenskiy says as Moscow threatens Western shipments. Full report: Kyiv ready to fight as Russian forces close in on Ukraine capital. Putin/ President did not show willingness to end Ukraine war during call, French official says. Russia/ Arms shipments are a legitimate military target, Kremlin warns west. Stealth versus brute force/ Shaky footage in Ukraine shows this is a tale of two ways of waging war. Analysis/ How Ukraine has become the crucible of the new world order. Explainer/ What are Russia's biological weapons claims and what's actually happening?
And in separate comment pieces…
– To Vladimir Putin's mind, chemical weapons might just seem a good idea; – China is squirming under pressure to condemn Russia. It can't hold out forever; – Putin's war on Ukraine will shake our world as much as 9/11. Let's not make the same mistakes.
Advertisement
And finally, this just in: Saudi Arabia/ Kingdom executes 81 men in one day.
Over to RTE.ie…
Fighting rages outside Ukraine capital Kyiv. Ukraine tries to open humanitarian supplies to Mariupol. Civilians killed in evacuation convoy. The Russian oligarchs hit by sanctions. Help and advice for Ukranian refugees in Ireland. Ukraine and you: from buses to bandanas, help pours in.
And just below all of that: Matthew McNabb laughs off DWTS romance rumours.
MASSIVE PROPAGANDA CAMPAIGN
If I had run this as a bizarre flight of fancy a month ago in Hot Press, people would have been paraphrasing 'My Irish Molly-O' about me. They'd have laughed and jeered (melodically, of course): "He's clearly off his trolley."  They'd have been right. And yet here we are, knee deep in gore, as Warren Zevon had it, in his immortal ballad on the machinations of mercenaries, 'Roland the Headless Thompson Gunner'.
You really couldn't have made it up. And yet it is impossible to escape the feeling that we are where we are largely as a result of a gigantic failure – on the part of what those headlines call 'the west' – to spot the writing as it was being daubed on the wall by agents and acolytes of the President of the Federation of Russia, Vladimir Putin.
Advertisement
The reality is that Putin has been on a campaign to re-order the world in his own image for a long time now. And part of that has involved playing Mr. Nice Guy just shrewdly enough to convince politicians and Governments across the world that they should dance with him. And so they did. Only now it turns out that he systematically spiked their drinks.
That he always had something fundamentally evil and invasive in mind. That, in fact, he wanted, if at all possible to fuck the whole world up as badly and as effectively as he could. To destabilise democratic regimes. To divide the UK from Europe (result!). To divide the US from Europe. To accelerate the refugee crisis in Europe. To build far right and Nazi parties across the democratic world in reaction. All with the ultimate objective of shifting the balance of power sufficiently to enable him to re-establish hegemony over the territories of the old Soviet Union.
And so there is a question that will haunt each and every one of us for a long time, as the PTSD hits home, again and again, over the coming years and probably decades. How were people stupid enough to be sucked into the web of deceit that Vladimir Putin created? How did the EU, and Germany in particular, allow themselves to become so dependent on Russian oil and gas? Why did the UK open its arms so cynically to embrace Russian oligarchs and their fraudently-acquired money, with no sense whatsoever that the British would end up hopelessly in hock to Russia – and to Putin himself?
And while we're at it: why did the then-British Secretary of State for Foreign Affairs, Boris Johnson, go straight from a NATO meeting in Brussels to a clandestine get-together with the Russian owner of the Evening Standard, the Independent newspaper and the TV channel London Live, Evgeny Lebedev, and his father, the former KGB officer Andrew Lebedev, in the younger Lebedev's Tuscan villa? As Carol Cadwalladr put it succinctly in The Observer: there is no such thing as a former KGB officer. So what beans did Boris spill?
And how could he have allowed himself to be so exposed? Was 'getting Brexit done' really that important?
Of course we know the answers to some of these questions. As Bob Dylan had it: money doesn't talk, it swears. The complacency of the political classes was purchased.  Sovereign governments and ex-political leaders alike were seduced into shareholdings and well-paying directorships and consultancies in Russia. Now that they had skin in the game, they'd merrily travel the world making the case for treating Russia as a friend. Just ask the former German chancellor, Gerhard Schröder.
The British establishment, of course, had orgasms just looking on, as the kleptocratic winnings rolled into UK banks. As an alternative to the European Union, wasn't it far more attractive, ho, ho, ho? Who cared that the money was stolen in vast quantities from the citizens of Russia? As long as it kept the City and its accountants and lawyers in cushy numbers, and donations rolled in to the coffers of the Conservative Party, that was all that mattered.
Advertisement
The big sporting organisations fell in line, with the Winter Olympics taking place in Russia in 2014 and the FIFA World Cup being hosted in 2018. This, despite the fact that Russia has been involved in the most extensive, ongoing, State-sponsored doping campaign in the history of sport; and also in massive corruption, to secure utterly undeserved wins in boxing – and doubtless much more besides – by bribing underhand, dishonest, deceitful, double-dealing judges, as the Irish champion Michael Conlan found out to his cost when Vladimir Nikitin was declared victor in a quarter-final bout in the 2016 Olympics that every objective observer agreed Conlan had clearly won.
And – as if we needed to say it – the big tech companies happily played along, knowing that the Russian regime was engaged in a massive propaganda campaign across every platform available, because they too saw Russian money flowing in for the ads promoting disinformation, and so chose to hide behind the carefully manicured pretence of believing in freedom of speech (as long as you pay for it).
As a mere observer, there were occasions when you'd watch in horror and in awe at the sheer brazenness of it. But the truth is that we didn't really know what horror was then. Now we do.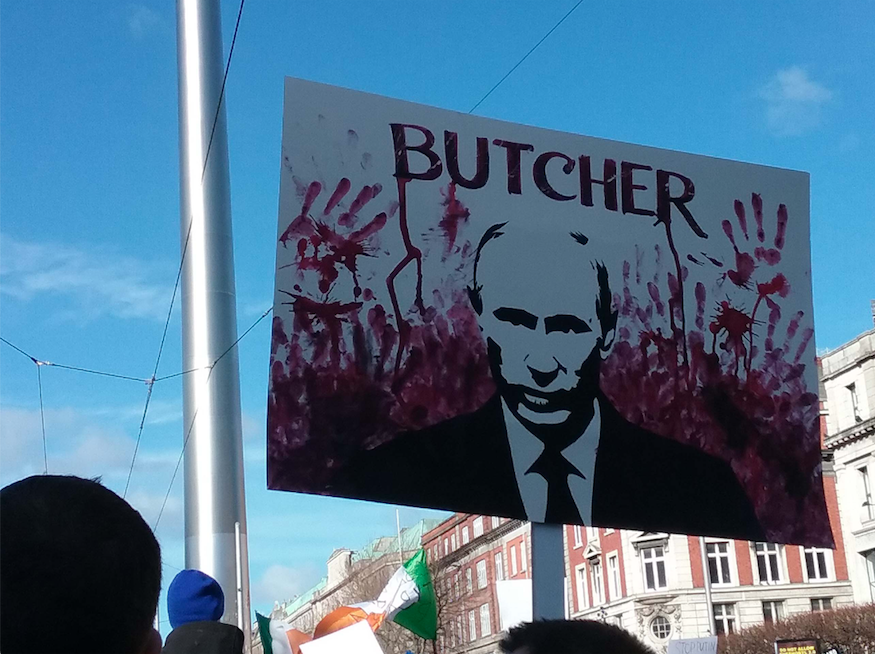 ANNEXATION OF CRIMEA
It turns out that Vladimir Putin was playing the long game. Lulling the so-called West into complacency and collusion. Working furiously behind the scenes to do everything in his power to disrupt or derail the US-European alliance.
Using stooges to do his dirty work in the UK. Supporting and driving the Brexit campaign. Backing Trump against Hillary Clinton in the US Presidential election of 2016. Funding and supporting the rise of the far right across Europe, including in France. Turning Marine Le Pen into what might have looked like a 'credible' candidate for the Presidency.
Advertisement
You want a longer charge sheet?
Successfully manipulating public opinion in the US against any involvement in military activities away from home. Incrementally getting away with one outrage after another: in Chehcnya from 1999 onwards; in Georgia in 2008; in Ukraine in 2014, with the annexation of Crimea and the backing of pro-Russian separatists in the Donbas region; supporting the Syrian President Bashar-Al-Assad in 2015 and using the opportunity to test methods of warfare, committing war crimes and inflicting horrendous casualties in the process. Sending agents to murder the dissident Sergei Skripal in Salisbury, England, using a deadly nerve agent – and ending up killing an innocent Englishwoman into the bargain.
And then, finally upping the ante irreversibly in Ukraine by creating what – in a less mind-bendingly brutal and bloody context – might be characterised as a laughably flimsy pretext for invading, and bombarding with air and missile strikes, one of Russia's immediate neighbours.
But there is nothing laughable about this utterly immoral, sustained assault. It was carefully planned. The false flags were prepared. The double-speak was polished. The propaganda machine went into overdrive. The scene was set.
Belatedly, it became clear that the US – and possibly the UK – knew, more or less, what was about to kick off. They began to forecast how and where the false flags would be raised. They decided to let the world know that an invasion was imminent. The Russians, including the marvellously titled Ambassador Extraordinary and Plenipotentiary of the Russian Federation to the Republic of Ireland, Mr. Yuriy Filatov, lied ever more insistently. Filatov told listeners on one radio show after another, here in Ireland, that no invasion was planned, that this was all just anti-Russian propaganda.
At home in Russia, meanwhile, opposition was outlawed. Vladimir Putin made bizarre, rambling, speeches which invited people to question his sanity. He threatened nuclear armageddon if his efforts to bring 'peace' to the Donbas region, inside Ukraine, were opposed by NATO.
The invasion began. Putin, and every Russian lapdog on the planet, insisted that this was just a 'special military operation'. The use of the word 'war' was banned in Russia. It nonetheless quickly became apparent that Putin was going for bust, that this was a full-scale attempted take-over, with the intention of installing a puppet regime in place of a democratically elected government. Ukranians, under the increasingly inspired leadership of President Volodymyr Zelenskiy, responded with a far greater resolve than might have been expected. The stakes were raised. And, gradually, Russia embarked on something akin to a flat earth policy.
Advertisement
With his ground forces bogged down, and heavy casualties being shipped under fierce and highly motivated Ukrainian resistance, Putin reverted to type. When the Russian army were met with a similar kind of resistance in Chechnya, they moved from ground war to indiscriminate aerial and missile bombardment. War crimes were committed there – but no one in the 'west' seemed to care very much. The cynical view is that the brutal crushing of the Islamist rebels by Vladimir Putin suited Washington just fine.
You cannot escape the stench of hypocrisy. It is unmistakable. It must not be ignored.
If the world had shown then that war crimes could not and would not go unpunished then we'd likely be looking at a very different scenario now. But every step of the way, as Vladimir Putin flexed his muscles, trained his army in combat, flouted the Geneva convention and levelled cities – Grozny in Chechnya and Aleppo in Syria – in effect the US and the EU elected to look the other way.
The response of the international community to the annexation of Crimea was half-hearted at best. Similarly, when he started to arm separatists in the Donbas region, the world shrugged.
By failing to respond earlier, and by assuming naively that they could achieve "change through trade" in Russia, the European powers, along with the UK and the US, effectively created the conditions in which Vladimir Putin believed that he could act monstrously against Ukraine and get away with it.
It looked like, in a phrase that might make sense to his oligarch friend Roman Abramovich, an open goal.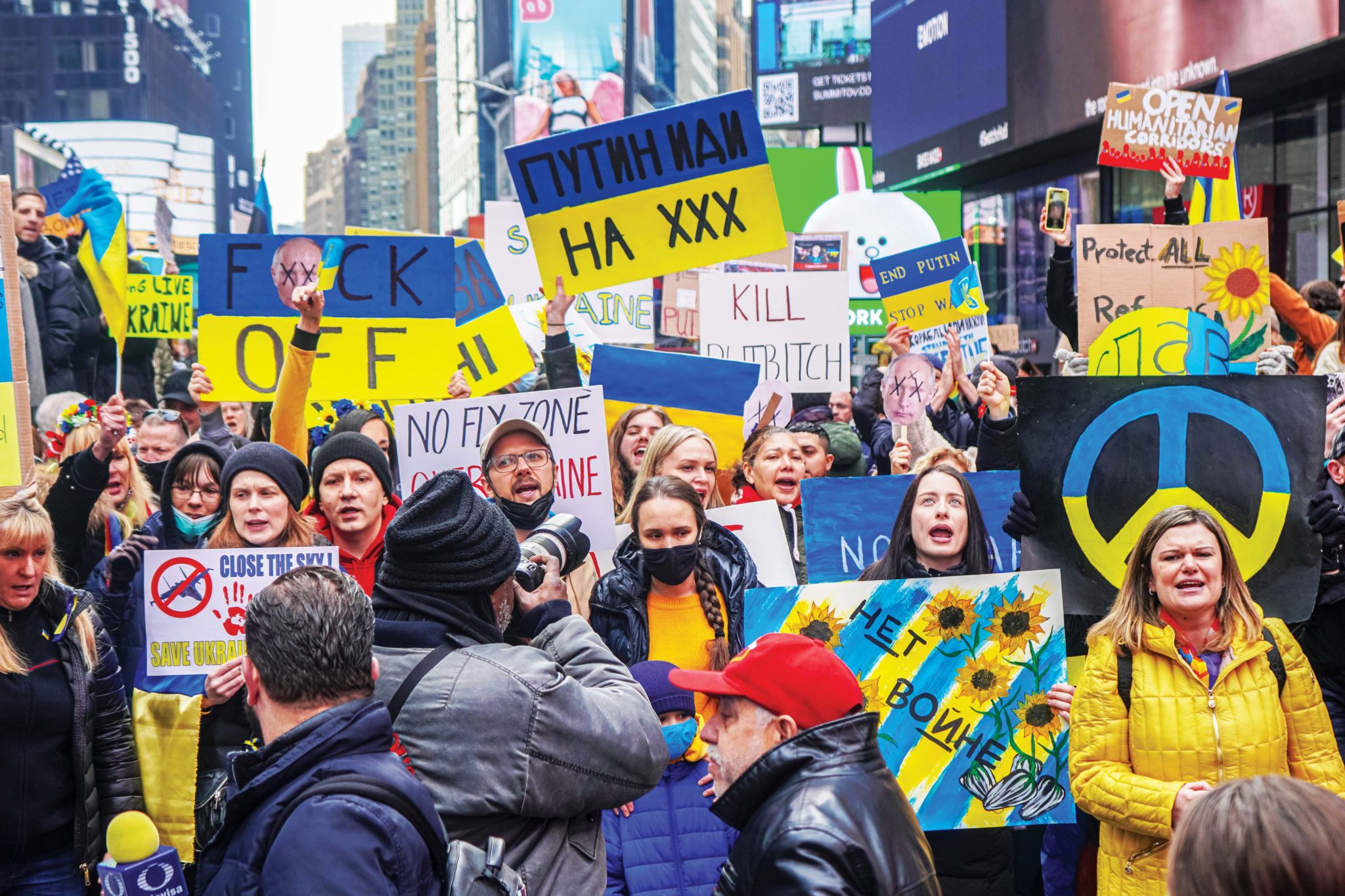 Advertisement
THE HORROR, THE HORROR
Things are happening fast now. Reports are coming in by the hour. It really is hard to keep track, except to say that the human cost of the explosive events in Ukraine is on a scale that is almost impossible for people to even begin to comprehend.
Putin has bombed civilians indiscriminately. He has hit a maternity hospital in Mariupol, with devastating consequences. He has targeted humanitarian corridors that had been negotiated in good faith by Ukraine. He has used cluster bombs aimed at inflicting the greatest possible collateral damage to infrastructure – and to people. He has used thermobaric rockets, which suck oxygen from the air and from people's lungs, to cause an explosion.
He has created the greatest humanitarian catastrophe in Europe since World War II, with multiple millions displaced, and many of them rendered homeless. And that may be only the start of it.
The astonishing thing, in the face of this monstrous, murderous barbarism, is the extent to which the spirit of the Ukranian forces, and of the Ukranian people, has held up. But for how much longer? It is impossible to say.
Writing now, at the start of the week on which we normally celebrate St. Patrick's Day across the world, the only thing we can be sure of is that the horror show is likely to get worse. The more obstacles are placed in his way, the more belligerently Putin grinds onwards, into deeper and ever-more uncharted waters of out and out barbarism.
Under the false flag of an accusation – taken, in an act of grandiose buffoonery to the United Nations security council – that the US is involved in manufacturing chemical weapons in Ukraine, he has effectively threatened that Russia will itself use chemical weapons. There is a fear also that he may resort to what have been described as "low yield, tactical nuclear weapons."
Advertisement
He has done it before in Syria. What is to stop a bloodthirsty, power-hungry tyrant doing it again?
And so the big question, as we goes to press, has to be: is there anything that can be done to reverse the catastrophic advance of Vladimir Putin's brutal regime?  Right now that looks like a forlorn hope. But the resolve of the 'west' may be quickening.
More sanctions. More seizures. More pressure through every available channel. More military support. Anything that might tip the balance against Putin – and which offers the possibility of inspiring his Russian generals or 'politburo' or whatever his kitchen cabinet is called, to rebel – has to be put into action now and not later.
I might like to take the time here to deride the pathetic evasive efforts of Boris Johnson's government since the start of this nightmare – and in particular their appalling stunts and lies in relation to offering visas to refugees. And to highlight once again that the United States of America is on the brink of imploding into authoritarianism, with the execrable Donald Trump riding back towards the White House – all thanks to the success of Putin's campaign to poison the political waters. And to excoriate Facebook and Google – and numerous other tech platforms – for colluding in the campaign waged by Putin to undermine the very idea of democracy across the world. And to highlight the despicable attitude of Israel, in their failure to condemn Russian aggression, or to introduce sanctions.
But all of that can be left till another day. For now, there is just the horror, the horror. And the tragic sense of helplessness that so many of us feel as the bombs rain down on innocent people.
And God, of course, is still up there in heaven looking on.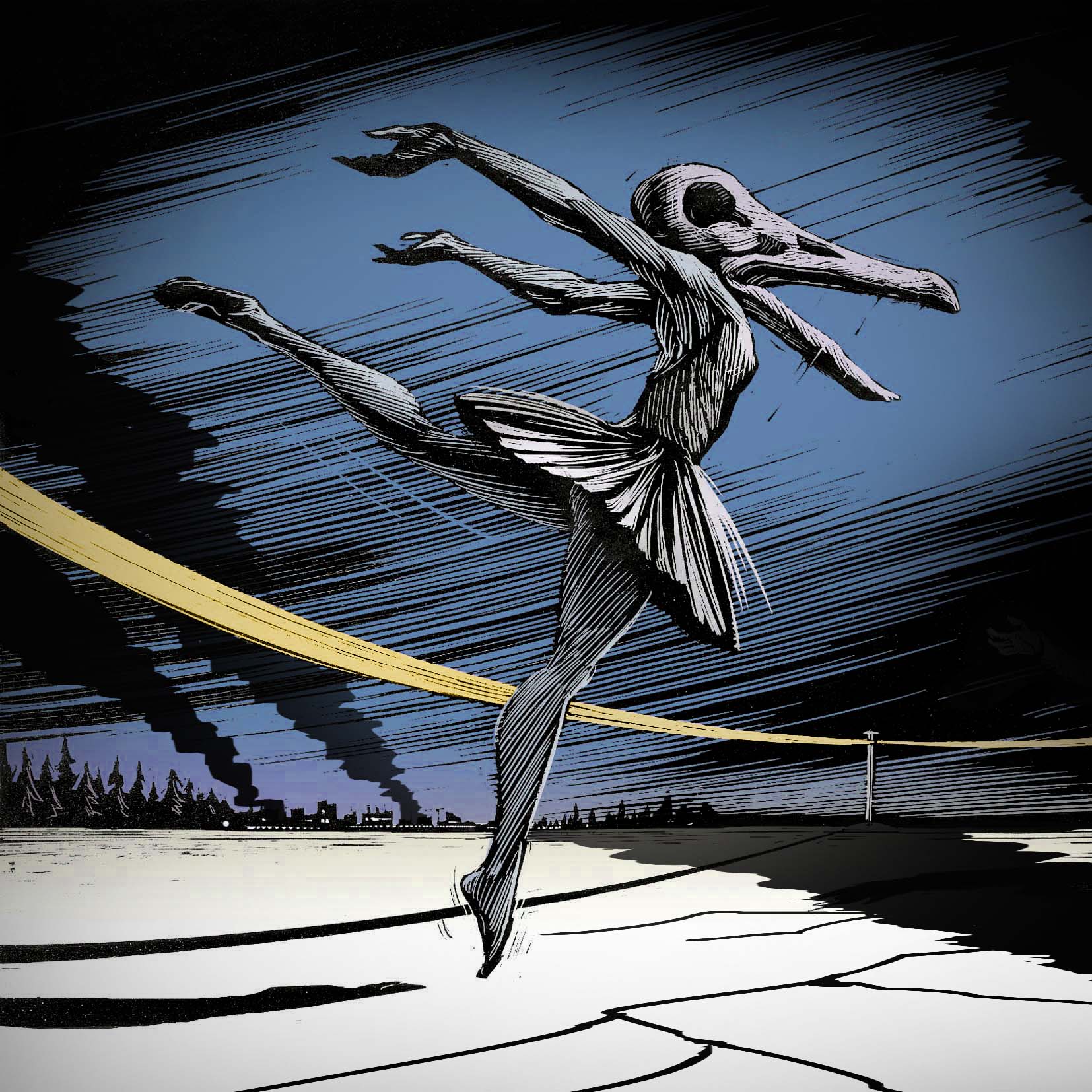 Advertisement