The Controversial Closure of St. Mary's (Telford): New Allegations of Abuse Levelled At Sisters of Charity
A blind resident at the Care Home on the Merrion Road that is being abandoned by the Sisters of Charity has accused members of the order of committing atrocious abuses at the School for the Blind. Meanwhile, former staff also feel that they are being abused by the nuns, after long years of service.
Charity, they say, begins at home. But what if the Sisters of Charity have decided to abandon the very place that you live?
There were moments recently when Clare Heffernan thought she was losing her mind. She kept hearing strange noises in her apartment. Voices off-stage. It had her badly spooked. She felt her skin crawl, as a torment of fear crept up on her. She didn't know what was going on, but she didn't like the sound of it. Not one bit.
Clare is a blind resident of St Mary's disability centre on Merrion Road in South Dublin. It is the only home she has ever known, really.
The centre is comprised of several houses and apartments, the construction of which was originally paid for by Dublin City Council. The buildings stand on lands owned by the Religious Sisters of Charity – who, apparently, now own the properties, DCC's 20-year hold on them having expired.
Clare Heffernan eventually worked out that the sounds she was hearing were coming from an empty apartment above her. Having been vacant for a long time, it was now occupied – but no one had bothered to inform her.
Advertisement
"They didn't tell me that a care assistant had moved in and was staying in the empty apartment directly above me," she says. "For weeks, I was hearing noises and thought I was going crazy."
Studies suggest that blind people have an enhanced sense of hearing. In one series of studies by neuroscientists at McGill University, blind subjects scored higher in a test devised to gauge an individual's ability to locate sounds. But the unexplained noises that Clare had begun to hear also played on something more visceral: the fears and anxieties that are perfectly understandable in a visually impaired woman, living on her own in an increasingly ghostly area, in a big city.
Clare Heffernan also complains about a fire alarm that was accidentally set off, in a nearby apartment. The smoke alarm was wailing "for ages", she says. Heffernan was worried about her guide dog, Uma, whose eardrums, she says, are quite sensitive.
"Normally, the care assistants are supposed to be trained to turn off the fire alarm as soon as they are notified," she says.
But even that minimal level of skill seems to have gone missing-in-action in the Care Home on the grounds owned by the nuns.
Clare Heffernan is not alone in her concerns. Over two weeks after the High Court green-lighted the liquidation of St Mary's Centre (Telford), blind residents of the social housing units on the land are finding things extremely difficult.
They are entitled to ask: does anybody care about us? Because one conclusion seems inevitable: the Sisters of Charity certainly don't.
Advertisement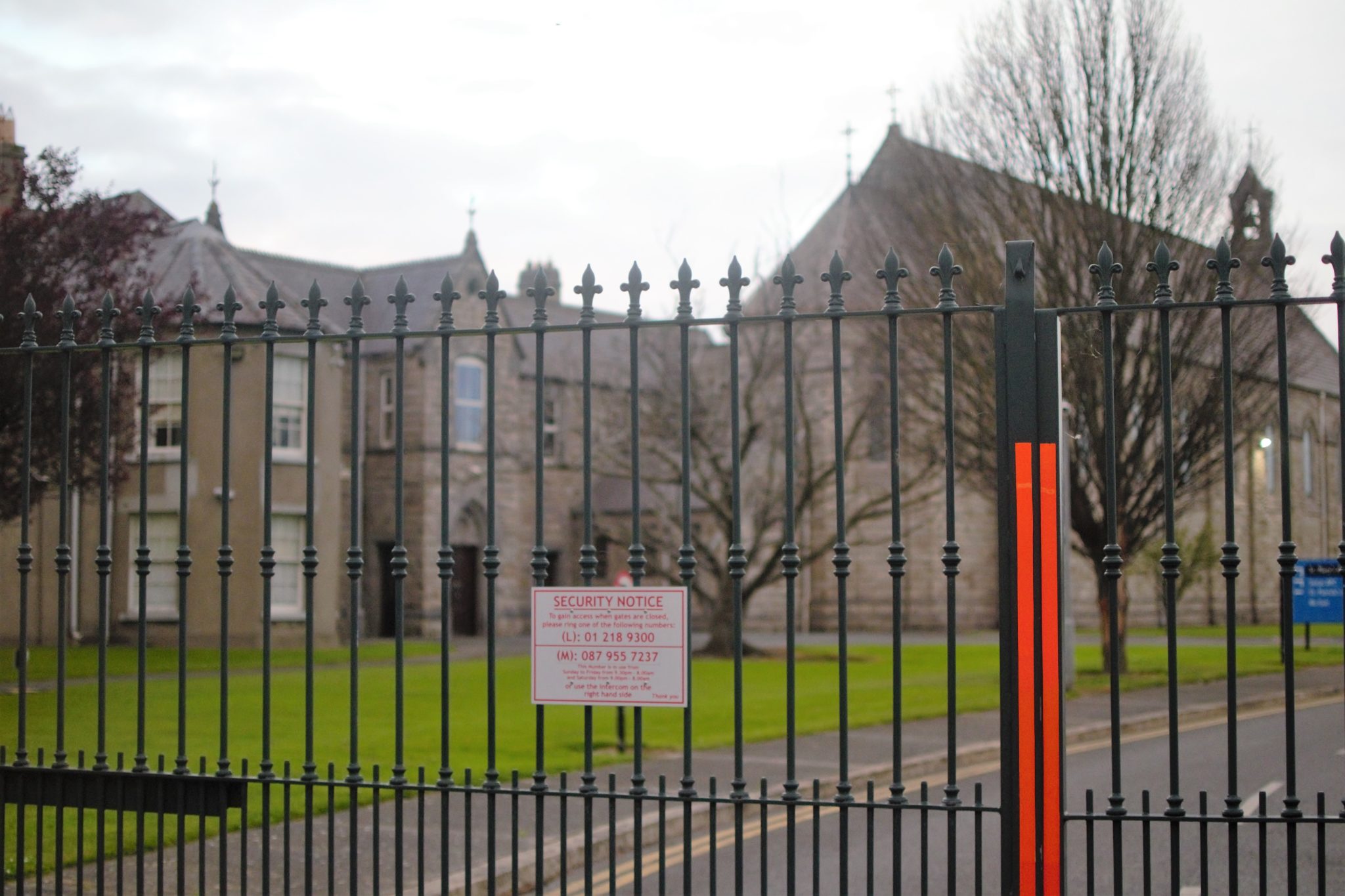 LETTER TO A BLIND RESIDENT
Baker Tilly, a firm of financial advisers, are joint liquidators of St Mary's (Telford). They succeeded in having the company which ran the care centre wound up recently, thanks in part at least to a last-minute pitch that was put to the judge. Baker Tilly told the court that they might lease St Mary's campus's social housing units to the HSE for two years, so that its current squad of 18 blind, disabled residents wouldn't have to be immediately turfed out.
Mr Justice Michael Quinn seems to have taken the promise at face value; he issued the insolvency order.
Over two weeks after the liquidator made the proposal to keep 18 residents living in the centre, no deal has yet been agreed with the HSE. Meanwhile, residents say that new, untrained staff, brought in by Baker Tilly, are not providing the support they need. In addition, the women – stressed out from the uncertainty, disruption and anxiety into which they have been plunged – are having difficulty accessing mental health care.
St. Mary's (Telford), a company that is wholly owned by the Sisters of Charity, had already transferred 35 more elderly women, most of whom have visual impairments, from the centre's nursing home units to places all over the city. The women were given no choice in the matter.
Despite being the sole shareholders in St Mary's Centre (Telford), the Sisters of Charity bizarrely deny any responsibility for the company's liquidation. This, notwithstanding the fact that two of the nuns also sat on the board of directors of the company. So how can they hope to credibly claim to have had no involvement in the way it was operated; in its closure; or indeed, in the subsequent fate of residents? It is, indeed, a mystery.
Advertisement
In a letter written to one of the blind residents, which has been seen by Hot Press, Sister Patricia Lenihan, the General Leader of the Sisters of Charity in Ireland, reports that she is waiting to hear from the company's joint liquidator about the fruits of their negotiations with the HSE.
There are those who might say: "Why don't you pick up the phone yourself?"
TOLD BY THE LIQUIDATOR
Then again, you can see why the Sisters of Charity might want to distance themselves from what has been happening in their Dublin 4 enclave. St. Mary's (Telford) let over 20 nursing home staff go without pay – and without any redundancy arrangements. How does that square with the claim implicit in the name of the order, or indeed with their status as a Charity?
Some former employees of the Nursing Home have been redeployed in the apartments. One former staff member, who wishes to remain anonymous, told Hot Press that the nursing home staff are not qualified in social care, and that they do not have the type of skills that are required to support the independent disabled residents of the housing units.
For her part, Clare Heffernan says she has seen several new staff arriving without being introduced, prompting confusion and sometimes fear among the remaining residents.
"It's getting very, very tough to put up with all the inexperienced new care assistants," she says. "It's very distressing."
Advertisement
To complicate matters, one resident of the apartments was identified as a suspected case of coronavirus. In a letter to residents, Dessie Morrow of Baker Tilly broke the news on October 12.
"I wish to advise you that a resident in House 2 is displaying a number of Covid-19 symptoms," he wrote. He then went on to advise residents of Houses One, Two and Three to restrict their movements, and their interactions with others.
Before the liquidation of the company, and the announcement of its closure in June, according to staff, both the nursing home and the disability centre had remained completely free of Covid-19. Now, under the control of the liquidators, that enviable track record was in danger of being undermined – though in this instance it proved a false alarm. A letter to residents on October 19 confirmed that the swab was returned negative.
A failure to care for the mental health of the residents is also potentially becoming a serious issue.
Clare Heffernan says that as soon as news of the liquidation broke in July, she requested counselling. Nothing had been organised for her, until Hot Press asked both Baker Tilly and the HSE last week why no arrangements had been made for counselling.
The query triggered a belated response. Clare Heffernan now has an appointment.
A spokesperson for the HSE told Hot Press that they are engaging with residents and their representatives.
Advertisement
"It is the intention of the HSE that the wishes of residents are respected where practicable in terms of relocating them to services appropriate to their assessed clinical and broader social needs," they said.
When it comes to the promised two-year takeover of the centre, however, the HSE understandably said they couldn't determine a timeframe for their negotiations with Baker Tilly.
They added that if the negotiations proved successful, they would move 'swiftly' to engage with residents "to determine an individual plan for each resident."
In a statement to Hot Press, Baker Tilly also said that they are continuing to engage with the HSE "with regards to the handover of the disability centre and to liaise with the clinical team at St. Mary's to ensure the care needs of residents are met."
Clare Heffernan, however, says she was told that immediate relocation remains a distinct possibility – and the prospect of being forced to leave St Mary's worries her deeply.
"I was told by the liquidator that any one of us can be relocated at any time. It could be three months or it could be 18 months, depending on the HSE's availability," she says.
Baker Tilly say that they won't comment on individual cases, but in the same October 19 letter, they noted that another resident had been transferred away, leaving only 17 in the houses and apartments.
Advertisement
There are also issues about post, which is apparently being diverted to the offices of the liquidators.
"The residents' mail is being redirected to Baker Tilly offices in the city," Clare Heffernan told Hot Press, "and someone in the liquidators' office in town opened one of my letters, addressed to my ex-husband, who is using my address due to personal reasons of his. So everything is chaotic here, and there is only one staff left."
CALLING THE SAMARITANS
Of course, this story has roots much further back than most people realise. Long before St Mary's was a nursing home, or a disability centre, it was an all-girls boarding school for the blind. Known as St. Mary's School for Visually Impaired Girls, the school was formed in 1868 by the Sisters of Charity.
Film footage from 1966 shows then-President of Ireland, Eamon de Valera, visiting the institution. He sits beside a Sister of Charity, who is dressed in black religious attire. As the crowd watches, blind girls line up to enjoy a swim, jumping into the water one by one.
"With heroic courage, the blind children face the darkness of their lives," the narrator says.
Advertisement
The order of Roman Catholic nuns ran the blind school. Some of the remaining residents of the disability centre are former pupils of that same boarding school.
One resident, who recalls that she was a student at the time de Valera visited, has – for the first time – made allegations to Hot Press of very serious cases of abuse at the centre. The blind woman, who wishes to remain anonymous for now, has carefully laid out accusations of extremely cruel physical and emotional punishments and humiliations, that were carried out by one, named, Sister of Charity. Hot Press has seen the letter that was sent to Sister Patricia Lenihan, and signed by the relevant individual, setting out these charges.
"I was a victim of despicable behaviour of withholding of food," the resident says, "denied my free time by standing in a corner for hours at weekends outside her cell [….] and slapping on bare skin with her hand and hairbrush when undressed in a dressing room in the presence of at least 25 girls."
She goes on to describe her experience of watching a small boy suffering "terrible abuse." Some former students have received compensation. But she has not.
This isn't just about redress, though that is likely required. The former pupil argues that she and others who have lived in the apartments for years deserve to keep their homes, as a form of compensation from the Sisters of Charity.
Given the legacy of abuse she describes at the centre, she writes, "I feel it is now time for the Sisters of Charity to come clean… At least in a general way by ensuring that the land at St Mary's remains in the status quo."
Sister Patricia's response to the heart-rending letter is brief and formal. She says merely that she will pass on the information to the relevant authorities.
Advertisement
"I am sorry to read about the matters set out in your letter," Sister Patricia writes. "Please note that in light of the contents of your letter we have an obligation to report the matters to the relevant authorities for follow up. Those authorities are An Garda Síochána and the Child and Family Agency (TUSLA)."
A spokesperson for the HSE says they had not received any reports about the mistreatment of former residents at the blind school.
"The HSE has no knowledge of this matter at present," Hot Press was told. "Residents will be advised to engage fully with counselling/support services and if necessary the HSE's Safeguarding Team if matters arise appropriate for further consideration."
Clare Heffernan, for one, is not happy.
"Yesterday," she said, "I finally got a slot to talk to a counsellor, at 2pm next Wednesday. But I am still very unstable and insecure with a lot of new staff coming and going."
Heffernan told us that she had been calling The Samaritans in the absence of mental health support in the Care Centre.
THE MYSTERY OF SISTER MARTHA'S INDUSTRIAL SCHOOL
Advertisement
The new complaints of abuse at the School for the Blind run by the Sisters of Charity pose an important question: where do former 'inmates' of St. Mary's stand in relation to restitution, if grievous wrongs were done to them? St. Mary's School for Blind Girls was mentioned in the Residential Institutions Redress Act of 2002. The act was drafted to financially compensate child victims of abuse during their time in individual religious-run residential establishments.
In the legal document, two institutions have been listed under the same address as the blind school: Sr Martha's Industrial School and Madonna House. The address for these three institutions is listed as Merrion, Dublin 4.
Industrial schools were part of a web of orphanages, 'mother and baby' homes for unmarried mothers, Magdalene Laundries and other institutions in which the Roman Catholic Church participated in locking up tens of thousands of young Irish citizens. In an appalling example of kowtowing to religious vested interests, the State colluded in and encouraged this sordid form of punishment and exploitation.
It is believed that an astonishing 10,000 women and girls were forced to serve time, and labour without any form of payment, in the laundries – which, scandalously, were run for profit by the nuns. They had committed no crime whatsoever, but were locked up anyway, because they were cast aside by both Church and State and shunned by families and neighbours, as women of so called 'loose morals'.
The Irish Government has never properly acknowledged its share of the responsibility for facilitating these institutions, although at the time, the Gardaí would return to the twisted embrace of the Magdalene nuns anyone who escaped.
The connection between St. Mary's blind school, Sr. Martha's Industrial School and Madonna House remains unclear – but the likelihood is that they were just different branches of the commercial machine of the Sisters of Charity. We are currently awaiting answers from the Redress Board as to what payments, if any, have been made in relation to events that took place in these three institutions – and whether or not the nuns made any contribution to the cost.
A former staff member at St. Mary's Nursing Home, confirms that the name Sr Martha's Industrial School rings a loud bell. She says she had spotted a plaque with those words inscribed on it while working at St. Mary's Nursing Home.
Advertisement
"I assume Sr. Martha's was on the same grounds," she told Hot Press. "But bear in mind that the Sisters of Charity owned – and indeed still own – a lot of land from Nutley Avenue, where the Elm Park Golf Club is, all the way to St Vincent's and the back of Herbert Avenue down to our grounds," the former staff member says.
It is, by any measure, an extraordinary property, with a value likely to be in hundreds of millions. And the same people, who own this vast tract of land, are refusing redundancy payments to former staff of the Care Home? Truly it beggars belief.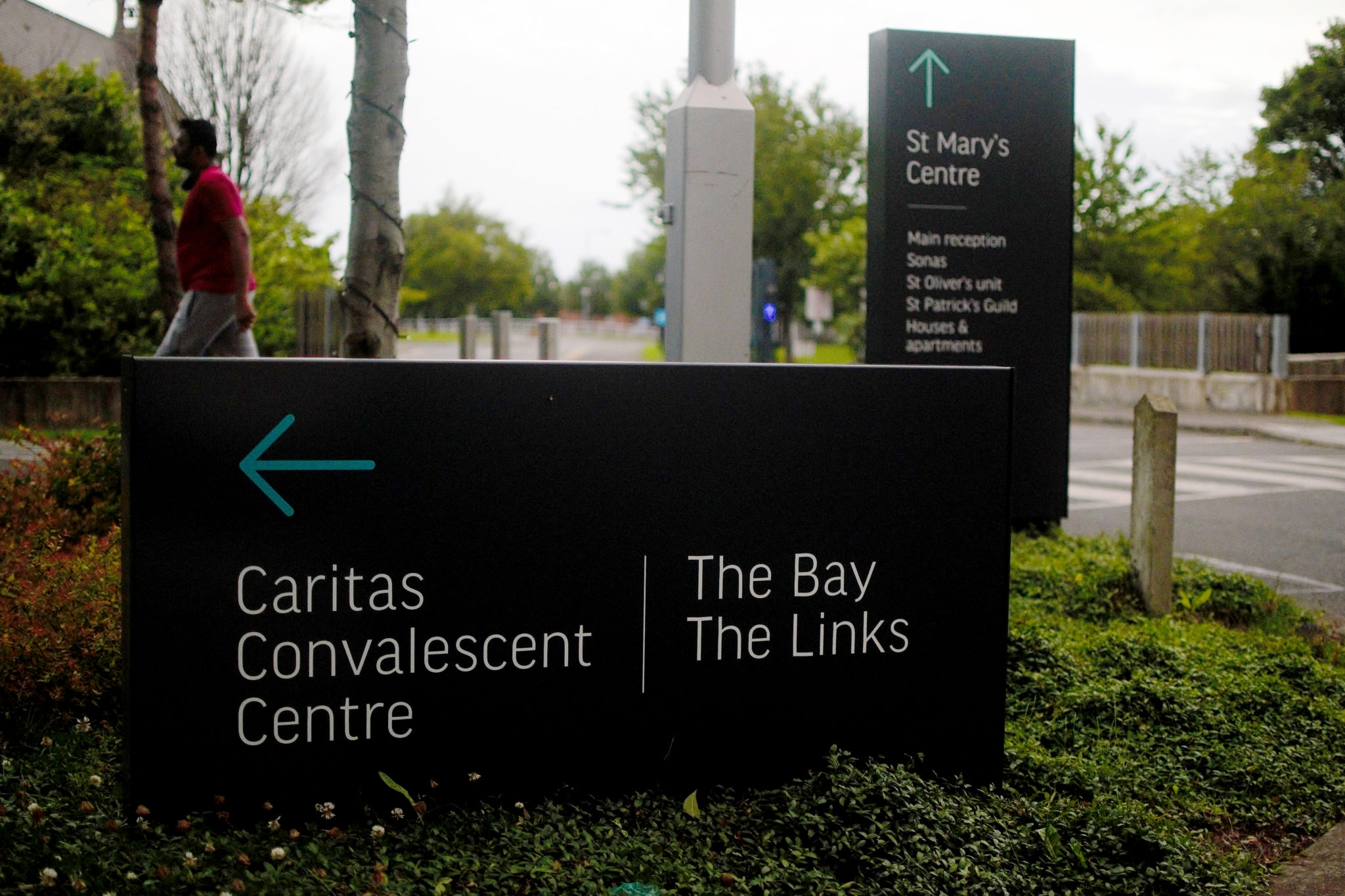 SILENT PROTEST OUTSIDE SISTERS OF CHARITY OFFICES
And yet St Mary's is just one of the residential care facilities, owned by the Sisters of Charity, that they have abandoned during the ongoing coronavirus crisis, citing financial difficulties. They have also closed St Monica's Nursing Home in Dublin 1 and Caritas Convalescent Centre, which was on the grounds of St Mary's campus.
The closures have imposed numerous job losses on workers, during an increasingly uncertain time.
Trade unions are battling the religious order, in the Labour Court, for redundancy payments for the workers. How far they will get in that endeavour remains to be seen.
In response to a letter from representatives of SIPTU, UNITE and the Irish Nurses and Midwives Organisation (INMO), which has been seen by Hot Press, Sister Patricia Lenihan insists that they need the permission of Charities Regulator to release any funds.
Advertisement
"Because of the unusual circumstances and because the Congregation is a registered charity regulated by the Charities Regulator," she wrote.
That position does not seem to tally with the claims: (a) that the nuns had nothing to do with the running of these premises; and (b) that there is a meaningful distance between the Sisters of Charity and a company like St. Mary's (Telford).
On October 1, Sister Patricia informed the unions that the Charities Regulator had advised the congregation to liaise with their solicitors regarding the matter.
"In light of this response, we have turned to the Congregation's solicitors and hope to receive their advice on this," the letter reads.
Meanwhile, workers and unions have been staging silent protests outside the Sisters of Charity's head offices on Gilford Road, Sandymount, also in salubrious Dublin 4.
Staff members who lost their jobs say that they are currently looking for employment. But, inevitably, they will be wary of giving their all to any future employers, given that decades of loyalty, and dedication, can apparently be disregarded so lightly.
Meanwhile, the Sisters of Charity sit on a land-hoard in one of Dublin's richest areas that is worth a vast fortune – and the likelihood is that they will be rewarded by the State for this, with ownership of the National Maternity Hospital, in a form that has yet to be made clear. It is the kind of outcome that makes you ask: can this really be happening?
Advertisement