The negative reputation of fangirls precedes them - but it's a stigma that's purely down to society's sexist double-standards.
I've been called a fangirl.
I always feel the need to defend myself when that term is used to pigeon-hole me. Why? Haven't you heard? Fangirls are crazy, obsessive, desperate, shallow, hysterical teenage females, who only care about the attractiveness of the artist or band members in question. What would they know about music?
The truth is: an awful lot. Everything, in fact. Because, as every fangirl - okay, I admit it - knows, when you fall in love with the music of a specific artist or band, this love is inextricably intertwined with the need to find out absolutely everything about them. It's a rabbit hole of investigation, often inordinately consuming but always gratifying, as knowing more enhances the emotional impact of each note.
As I'm sure most of you know, you don't have to be a teenager to be moved by music. And you don't have to be female either for that matter. However, somehow male music fans don't have to deal with the prejudices and the degradation that comes with being a fangirl. After all, how can you be a fangirl if you're not even a girl? They don't get judged when they wait in line in front of a venue hours before their favourite band begins to play. Is it because they care more about the music than fangirls? No, it's because society still yields to sexist double-standards.
"YOU LIKE FOOTBALL? CAN YOU EXPLAIN WHAT OFFSIDE IS?"
Male fans can be just as obsessive over things as fangirls - did you ever encounter a football fan whose favourite team just lost an important match? Emotions can heat up in sports arenas. Yet, when a girl dares to declare herself a fan of a football club, it can only be because she fancies the players. As a football fan myself - yes, I am a girl and I like football - there were countless occasions where I had to "prove" I'm actually interested in the sport and not in the jersey exchange after the game; countless occasions where I had to explain what offside is, to be taken seriously.
Sexism is obviously part of the problem. But constricting gender roles play into it, too. Men are able to react rationally without being distracted by emotions - according to society. Women on the other hand are emotional, soft, naive human beings that are constantly misled by their own feelings. Bullshit. I've seen too many grown-up men cry over a lost football match to believe in this social gender construct. There's nothing wrong with being vulnerable - no matter which gender you belong to.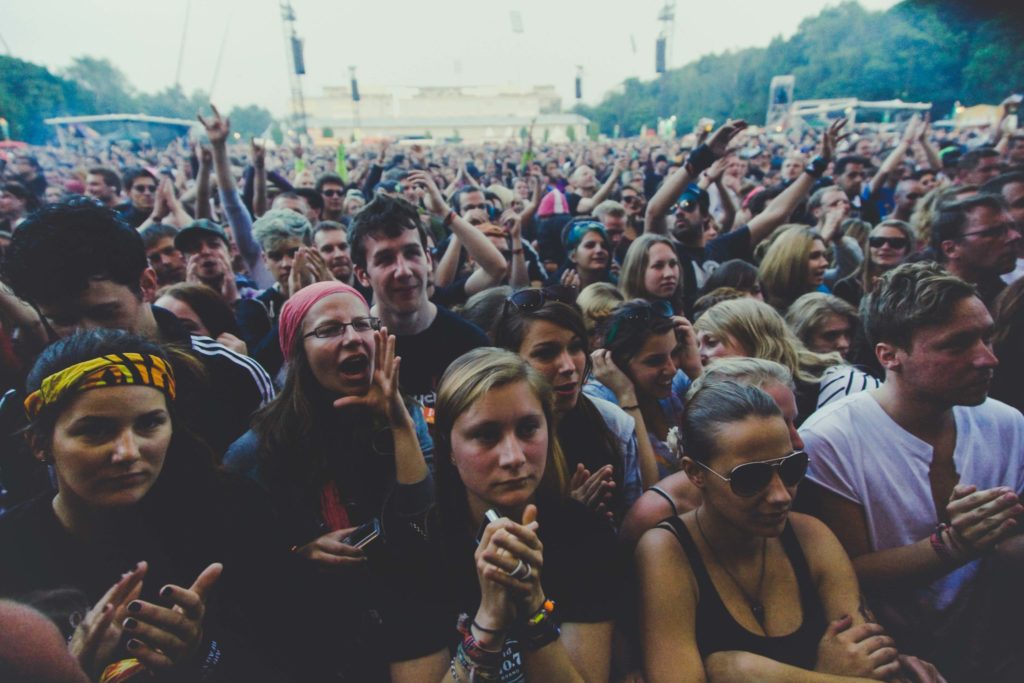 THE 1975 EFFECT
It's not only the fans that are looked down on. Most of the bands that depend on a mainly female audience aren't taken seriously by critics - and they have to work hard to eventually win them over. Take The 1975 for example: their first album The 1975 wasn't exactly a hit with NME, although it peaked at No. 1 on the UK album charts. Only with their follow-up I like it when you sleep, for you are so beautiful yet so unaware of it, did they manage to woo the UK music magazine. So much so that they declared the record their Album of the Year.
Of course, their sophomore album was genuinely much more diverse and complex than their debut, but one can't help but suspect that the angsty, overtly poppy tracks that so clearly attracted a female audience on the first record had something to do with that initial rejection of the band. The 1975 still rely on catchy pop tunes - but by now, the critics made sense of the subversive deconstruction the lads around Matty Healy hide behind their major chords. It just took them a while to appreciate what the fan(girls) of The 1975 always knew.
Advertisement
THE POWER OF FANGIRLS
So here's my theory: fangirls are one step ahead of a lot of music journalists. Because they devour and dissect every single interview and performance there is of their favourite band, fangirls have a unique understanding of their idols that goes way beyond traditional research. As most journalists who ever hosted a fan Q&A will tell you: fans always have the best and most interesting questions.
Most of them are far from the naive and shallow stereotype society wants you to believe in. Just ask Harry Styles who, as a former member of boyband sensation One Direction, probably has one of the most dedicated fanbases ever. In his Rolling Stone cover story back in August, he rightly states, "We're so past that dumb outdated narrative of 'Oh, these people are girls, so they don't know what they're talking about'. They're the ones who know what they're talking about. They're the people who listen obsessively. They fucking own this shit. They're running it." He would know.
Just how much power fangirls really inherit was confirmed by Project 'No Control' back in 2015. A large group of One Direction fans - Directioners - started a global social media campaign for the "first One Direction DIY single" because they didn't feel the previous singles from the album Four reflected the band's musical progression. So the fans took matters into their own hands, created their own single covers for 'No Control', called radio stations to play the track and downloaded the song on an unofficial release date, ultimately getting it to No. 1 on the Billboard + Twitter Top Tracks chart.
'No Control' also became the first non-single to ever win a Teen Choice Award and reached No. 1 on iTunes in Sweden, Finland and Greece.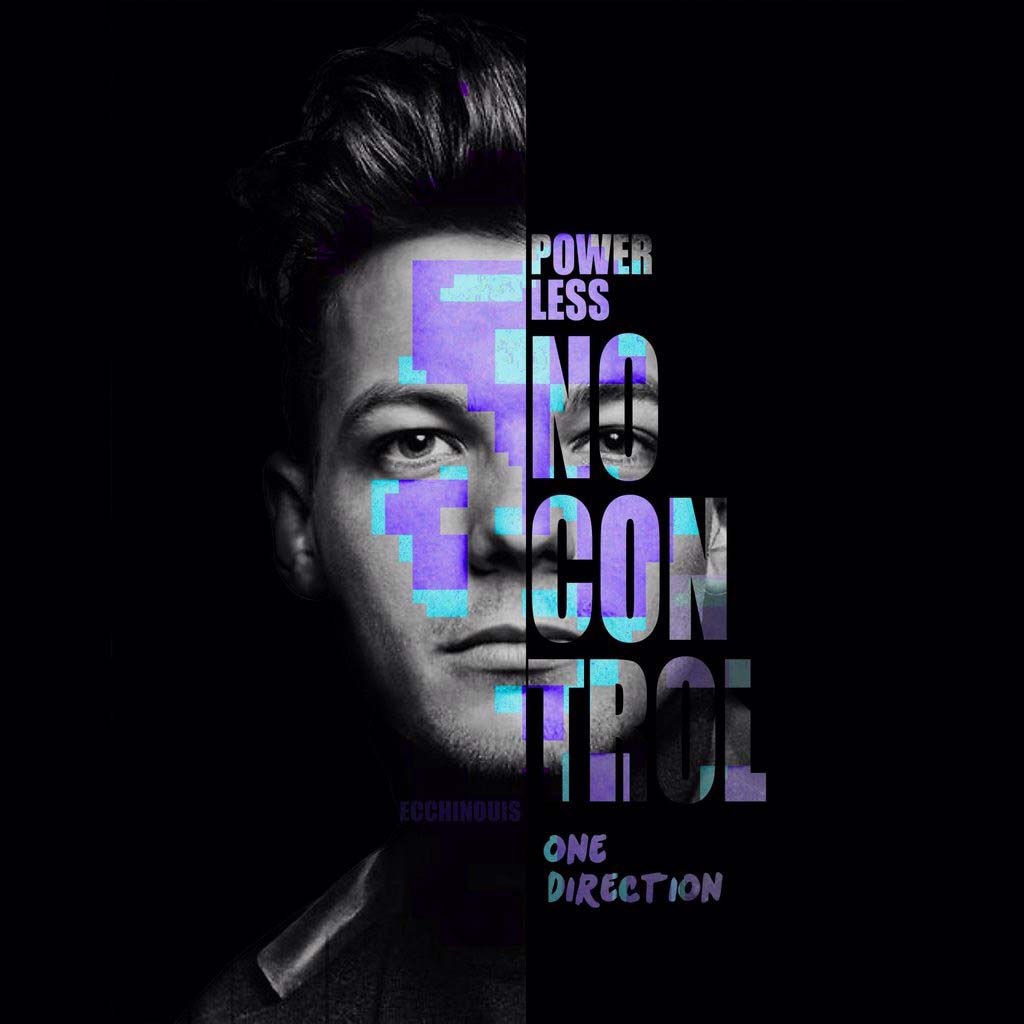 FANGIRLS UNITE
Project 'No Control' also demonstrates how strong the sense of community between fans can be. The internet made it easy to get in touch with people all over the world who love the same music, TV shows or movies, therefore creating huge online communities. In fact, a lot of fans claim to have found their best friends through fandom, whether it is because they meet them at concerts or online. Being a fangirl is a huge part of their lives and means an awful lot to them.
It's an incredible thing to be a part of such a big, loving community - you football fans out there should know that - and there should be no shame in proclaiming your love for your favourite musician, actor or sports star. Because that's exactly what fangirls do: they immerse themselves in things that they love, that speak to them and make them feel less alone. Everybody has something in their lives that means the world to them, but it's sexist double-standards that keep belittling girls and their knowledge and passion.
So go ahead, call me a fangirl. If that means that I love the music of my favourite artists with all my heart, then I'm proud to be one.
RELATED
Lifestyle & Sports
21 Sep 22