To mark the fourth anniversary of Dolores O'Riordan's death, we're revisiting Niall Stokes' original tribute to the Irish icon.
January, 2018: A message from Hot Press editor Niall Stokes, from the special Dolores O'Riordan tribute issue.
Rust never sleeps. Death is only ever down the road. The inescapable question is: how far away is the long black car and how quickly is it moving?
It is inevitable, of course, with the passage of time, that people we know, and among them people we revere, will have to say their last goodbyes. For music fans, 2016, which began with the death of David Bowie and ended in the loss of the inestimably great Leonard Cohen, was an especially crushing year.
And so it came as a relief that 2017 proved to be less brutal. Tom Petty died in October and the sense of loss was immense. But we were spared the kind of Bowie-Prince-Cohen triple-whammy that had robbed the world of three of the all-time greats the previous year.
We don't want our heroes to die. Their success, and by extension their stardom, carries within it intimations of immortality. When Elvis scandalously shook those shapely hips of his on the Ed Sullivan Show back in the 1950s, he had the look of a young man who might just live forever. Of course he couldn't and didn't. Elvis died in 1977, the year that Hot Press was launched. At 42 years of age, he was a young man still, carried to his final resting place long before his time.
Advertisement
The same is true of a litany of rock stars and leading music lights, who died, often tragically, far too young: Buddy Holly, Otis Redding, Jim Morrison, Jimi Hendrix, Janis Joplin, Brian Jones, Sandy Denny, Keith Moon, Tim Buckley, Marc Bolan, Luke Kelly, John Bonham, John Lennon, Philip Lynott, Bob Marley, Joe Strummer, Laura Nyro, John Borrowman, Freddie Mercury, George Harrison, Donna Summer, Michael Jackson, Kurt Cobain, Jeff Buckley, Rory Gallagher, Amy Winehouse, Lou Reed, Gary Moore, Tupac Shakur, Philip Chevron, Biggie Smalls, Whitney Houston, Aaliyah, Guy Clark and so on, up to more recent high profile departures like George Michael, Bowie, and Prince.
That list is, of course, only scratching the surface of the surface. But it is long enough, and most of those on it were young enough, to confirm that the world of music takes a grim toll.
Well, now another Irish name can be scratched onto the memorial stone.
The news, thundering across the wires, came like a hammer blow. Later that night, the National Concert Hall in Dublin would play host to the incomparable Shane MacGowan, and a cast of musicians and celebrities, who were there to celebrate the great Irish songwriter's 60th birthday. People have been predicting Shane's demise for years, but so far they have been proven wrong: he may not exactly be hale and hearty in 2018, but he is still battling through, fighting the good fight. And there are others around whom the grim reaper has been circling. We know this: it is in the nature of things.
But we wakened into the chill of the morning before Shane's big night to hear the words being spoken aloud, and on the radio: Dolores O'Riordan, lead singer with The Cranberries has died. It was worse than a hammer blow. It was like an explosion, and the immediate reaction was to look around to see if anyone else had been caught in the blast, or what might be shrouded by the debris.
As it turned out, Dolores was alone. Her body had been found by staff, in her room in the Park Lane Hotel in London. Police said quickly that foul play was not suspected. The day raced by in a blur of rumour, hard information and requests for different members of the Hot Press inner circle to say a few words on radio and television about the loss of a great Irish artist.
In circumstances like these, there is hardly time to think. You marshal your ideas to the max, put your best foot forward and answer the questions which are asked. Almost inevitably, you are left with the feeling that there was more to say, that you might have done better, that you are not quite articulating the profound sense of loss that is creeping up on people and mugging them, over and over again, whether individually or as a community. And so for clarity, you ask yourself the same questions...
Advertisement
What was it about Dolores O'Riordan that made her special? What, in the cold, terrible, light of the morning, of the day after she died, was – or is – her legacy? It is easy to offer glib answers. But we need to do better than that, if we are to honour her work and her memory in the way that we should. Which is why we are gathered here today...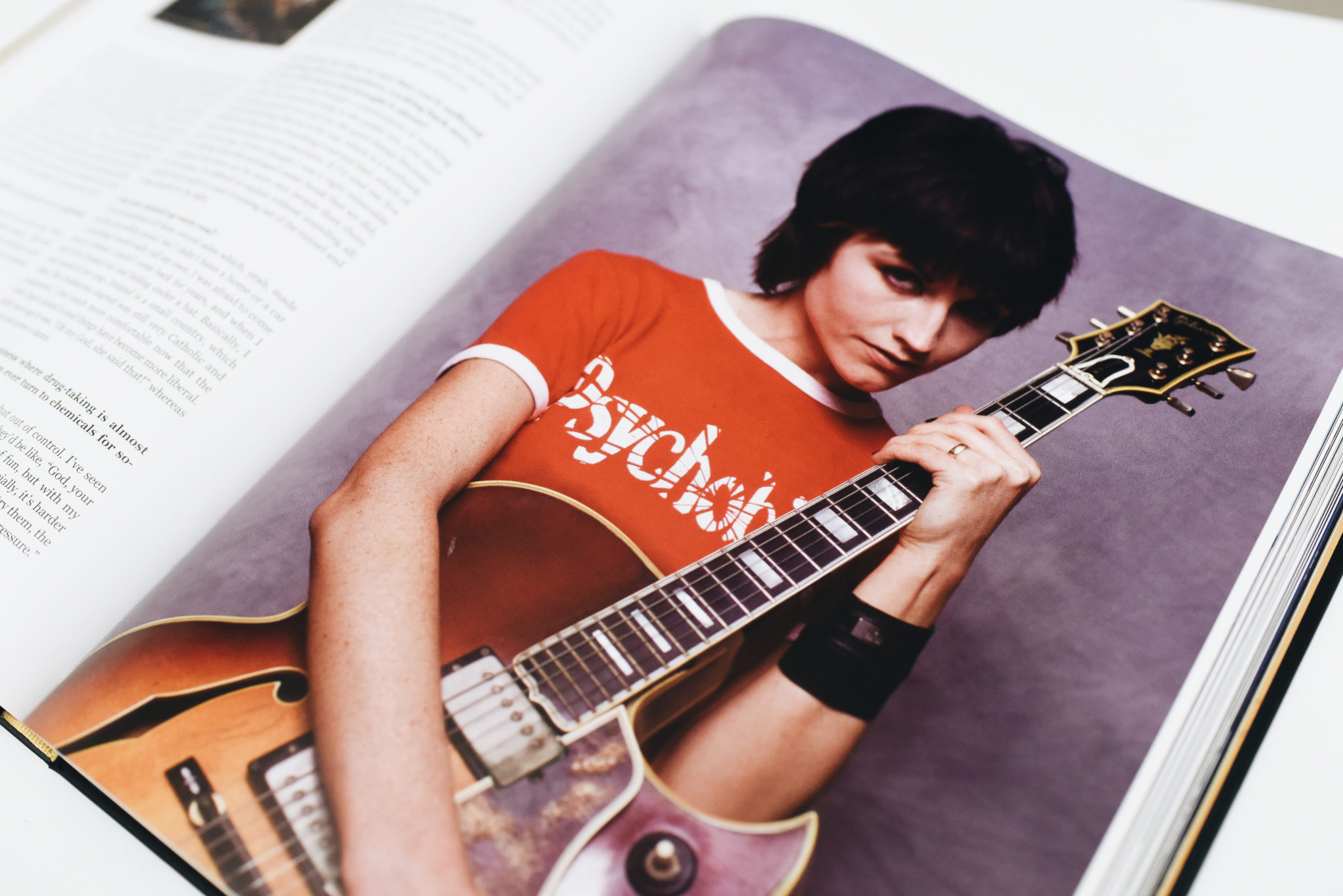 DE FACTO LEADER
I remember Colm O'Callaghan and Mick O'Hara and Kevin Barry writing passionately in Hot Press about the wonderful music of this extraordinary new band from Limerick; the early rush of excitement, hearing tracks like 'Linger' and 'Dreams'; newcomer Stuart Clark offering seminal insights into the Limerick scene. In early reports like these, as a fledgling band emerge from their cocoon, there is a sense that everybody is feeling their way. There may be something special afoot. Then again there may not. But Dolores certainly didn't answer to any rock 'n' roll cliché. That was a good start.
She wore Aran sweaters to photo shoots. With dark Irish hair, she looked like the girl from down the road who was a good bet to do well in the Leaving Cert. And she was serious with it. Or that was how it seemed at least. Some of the boy critics fell madly in love, precisely because she wasn't a 'glamour chick', putting on the rock 'n' roll style. A certain innocence shone through. It was a lovely quality.
The Cranberries were serious young men too. They recognised Dolores' potential from that first audition. They heard in her voice a unique quality that would later captivate the world.
Ireland had a tradition of strong female singers on the folk and blues scene, with people like Mary Black, Moya Ní Bhraonáin, Maura O'Connell and Dolores Keane to the fore. For the most part, they were interpreters, singing songs written by others or that were part of the canon. Gay Woods of Auto Dá Fé had made the transition from folk to rock, but she was an exception.
Advertisement
Arriving in the latter half of the 1980s, Sinéad O'Connor was the first to indisputably break through the glass ceiling. But there were precious few precedents for what Dolores O'Riordan set out to do: to be a woman fronting a rock 'n' roll band in Ireland, who was also the primary songwriter. She was a late-comer to the band. An opening was created by the fact that her predecessor vocalist, Niall Quinn, was also The Cranberries' main lyricist. But it took courage and strength of character to take up the mantle in the way that she did.
From their debut album on, she was the band's lyricist – with only the composer credits for writing the music on Everybody Else Is Doing It, So Why Can't We? for the most part being shared with Noel Hogan. By the time of No Need To Argue, the number of songs credited solely to Dolores had increased to six, including the record's megahit, 'Zombie'.
Nothing, you can argue, really happens in isolation. While Sinéad O'Connor created the blueprint in a rock context, other female songwriters were also breaking through at the end of the 1980s and the beginning of the '90s, notably including Enya and lyricist Roma Ryan, whose Watermark album, released in 1988, was an international bestseller, as well as Eleanor McEvoy – around whose original song, 'A Woman's Heart', the hugely successful album and tour of the same name were constructed in 1992.
But what Dolores was doing with The Cranberries was different. She became the de facto leader of a rock band, capable of making a loud, grungy and occasionally angry noise – who with the release of No Need To Argue, shot to global recognition and acclaim. She was the front woman. The star. And the songs reflected what she wanted to say.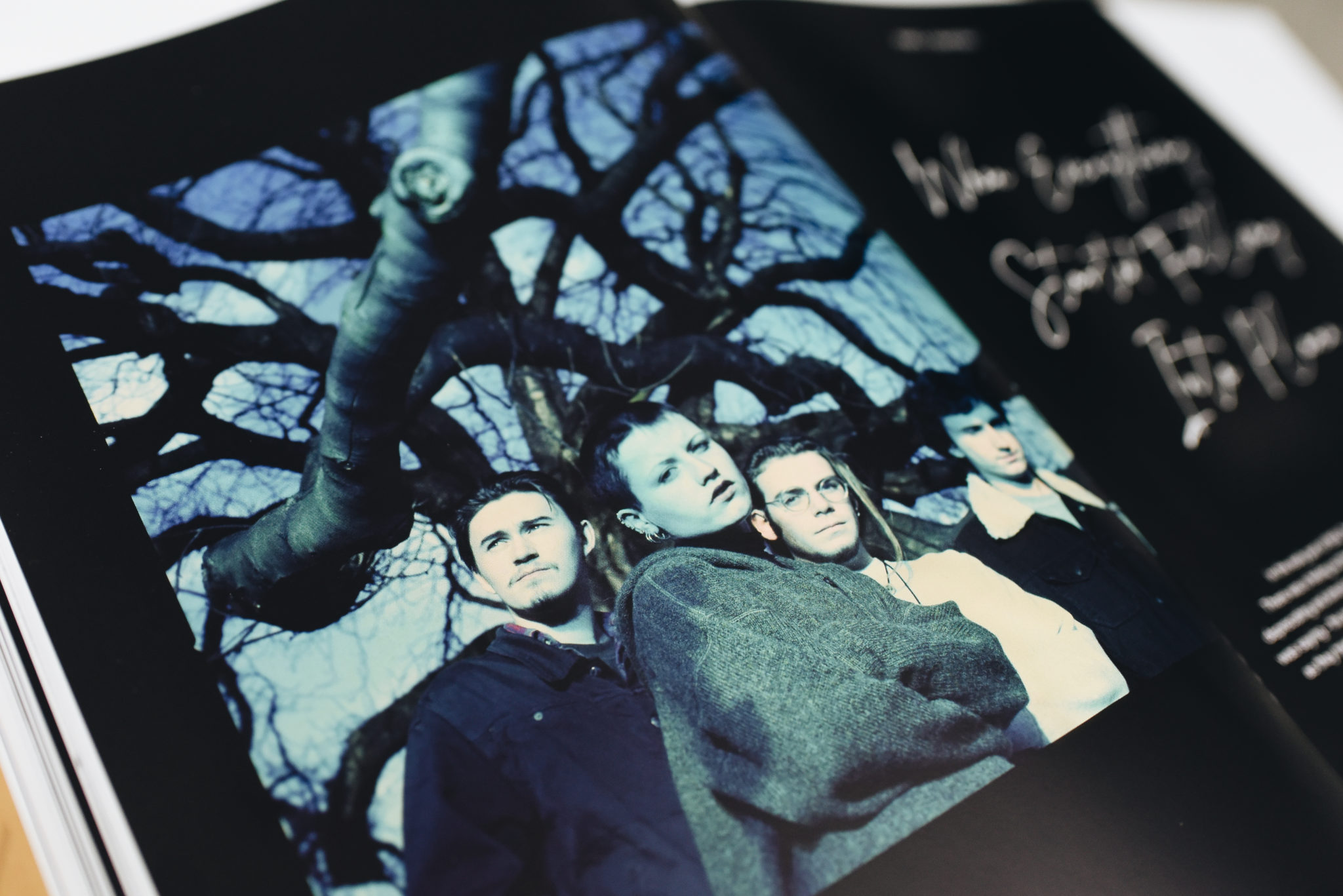 VITAL CONTRIBUTION
For ambitious female musicians all over Ireland, this was a vindication. There were ways in which Dolores' view of the world was conservative, but her effect on young Irish women was radical. It made a huge difference here to see a convent girl from Co. Limerick, transformed, within a few years, into a global rock icon, leading an otherwise all-male band from the front.
Advertisement
There was something extraordinary too about the way Dolores approached the whole process. It was possible to disagree with what she said and still be impressed by the way that she said it. Hot Press always had a good working relationship with The Cranberries, and we interviewed Dolores whenever the band were heading out, into the rock 'n' roll trenches.
Looking over those interviews, you can see why people enjoyed talking to her. She was open, straight-forward and honest. There was nothing she wouldn't discuss. She didn't give a damn if what she was saying was fashionable or otherwise. What you saw was what you got. There was a lot to admire in that.
She approached the task of lyric writing in the same way. Dolores had no illusions about being a literary heavyweight: Bob Dylan could rest easy on his future Nobel laurels. But she thought of herself as a poet, and the directness and lack of pretence that shone through when she spoke was there in the lyrics too. As far as she was concerned that lack of artifice was a strength – and her fans loved it.
In a moment like this, it is important to acknowledge the huge part that the other members of the band, guitarist Noel Hogan, bassist Mike Hogan and drummer Fergal Lawler, played in creating the noise – The Cranberries' sound – that resonated so widely. But the fact that Dolores was out front, singing songs that came from the heart – from her heart – and being hailed across the world, and played constantly on the radio at home, was exactly the kind of inspiration that younger Irish female musicians needed back then.
To describe that as a vital contribution to Irish music is to understate it. Sinéad O'Connor was pivotal. But Dolores O'Riordan was in the vanguard of the next wave and she went on to scale extraordinary heights. She offered another role model. There was no need for anyone to argue or apologise. Far from it. Irish women were more than capable of doing it for themselves. Dolores did – and in doing so she helped hugely to break down the barriers that had, until then, restricted women in music. Following her example, dozens more have stepped to the fore in Ireland over the past 15 years, bringing a different and often vital sensibility to their craft.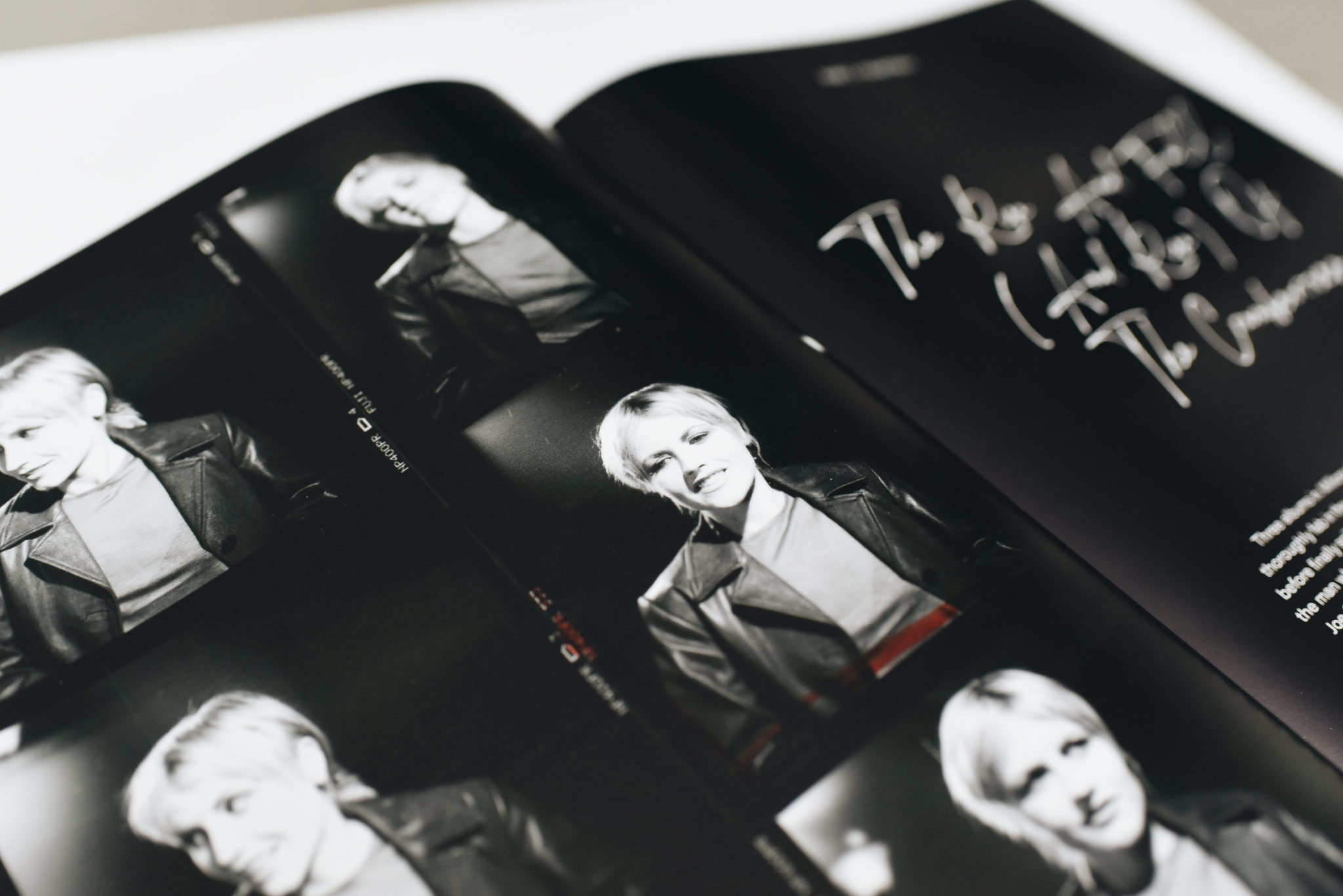 DISTINCTIVE VOICE
Advertisement
And then there was that voice. Here again, Dolores set out her stall early and emphatically. A lot of singers start by copying well known performers, following their intonation and phrasing, and even their accents. They end up in that swampy middle ground, where the universal voice of pop or rock prevails. Dolores wasn't interested in that. She was a Co. Limerick girl and that was the accent she sang in.
There was a richness to it. But there was also an honesty. And the distinctive yodel which she practised and cultivated gave it an even more haunting, spectral quality. She really was a very special singer. When The Cranberries were a huge band, they generously agreed do an intimate show for us, at a Hot Press Yearbook launch. I remember watching Dolores in real close-up that night, just a few yards away from me, and becoming aware afresh of just how good she was: she lived the songs, her phrasing was beautiful and she used the microphone superbly, to add a further dimension of expressiveness and control. And the sound of her voice was gorgeous too: haunting and mesmerising. It was the kind of performance that had you thinking that she could sing the phonebook and make it sound soulful.
It is easy to miss the point, if we try to break music down, or attempt to pinpoint what it is that makes it appealing or successful. Often, it defies rational analysis. Songs, hooks and riffs sneak up on us and seize hold of a part of the brain. Sometimes we do know why. Other times it is harder to explain. But with The Cranberries, there is little doubt that Dolores O'Riordan's extraordinary, thoroughly distinctive voice, and the way she used it so often to thrilling effect, was vital to their music – and ultimately their legacy.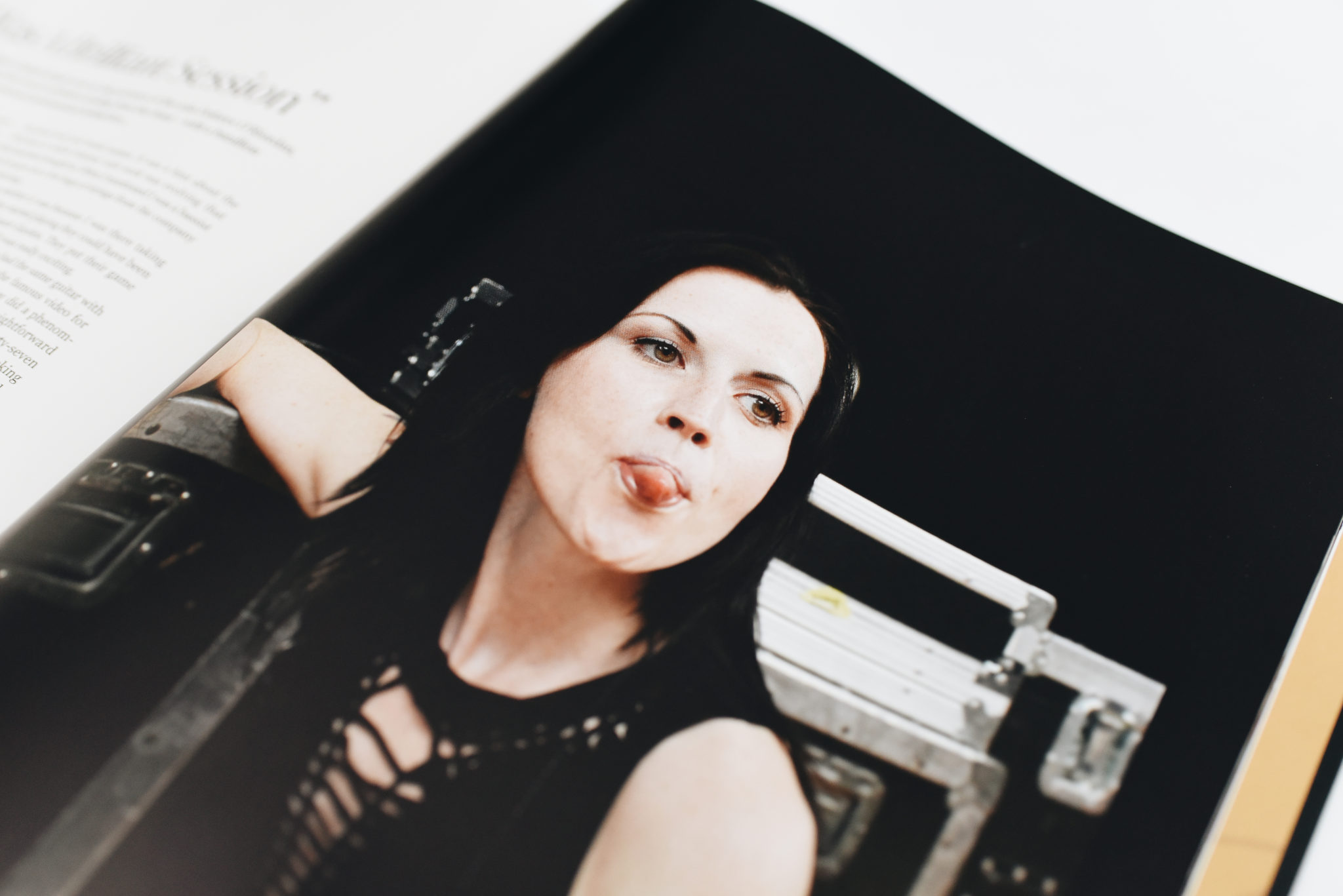 OVERWHELMING SADNESS
Of course, Dolores was vulnerable. She talked about having been abused as a child. And in interviews, she explained unselfconsciously to Hot Press how the demands of fame and being in the public eye were hard, and sometimes nearly impossible, to handle. She found solace in becoming a mother. But too often we fail to acknowledge that raising a family creates its own pressures and difficulties.
Life can seem like an obstacle course. She wrestled for a time with anorexia. Depression dragged her down and she had to rise back up again in spite of it. More recently she was diagnosed as bipolar. There is relief, sometimes, in being able to name the source of our disturbances. But it doesn't make it any easier to deal with the turbulence we experience at the core of our very beings. Dolores always did that with the best of intentions. When she was knocked down, she'd get up again, and battle on.
Advertisement
The sun shone in her life too. Of course it did. She loved her family and her children. She was, we knew, a good and generous heart – the kind and lovely person that her friends from Limerick knew and speak about still, who should have been free to live her life without the trials and tribulations that visited themselves on her. At a later date, it will be possible to reflect on all of this, and on what she herself said about the pressures she felt, and the difficulties she experienced personally, along the way.
But for now there is just the overwhelming sadness that crashed down around us, and will not lift, when family and friends have to say their last goodbyes to someone they loved, and still love, madly and deeply. And with good reason. Dolores brought so much joy into the lives of people all over the world. Her voice, and the music she made with The Cranberries, as well as in a solo guise, are her gifts to the world. They will resonate, off into the future in a way that none of us will ever fully know.
Because we too will receive the call. The long black cars will take us to the place from which none of us can escape, in the end. Cremation or burial: it doesn't matter really, does it? Beyond our small concerns, the sun will continue to rise. The seas will roar. The trees will grow. The winds will blow. The birds will sing. And amid this ageless living, someone somewhere will press play.
Dolores O'Riordan's voice, like a light against the darkness, will reach out into the void. Timeless...
Dolores will be remembered today not only by friends and families, but by Cranberries fans all over the world – many of whom have been hugely supportive of the WHY CAN'T WE? book, which Hot Press has assembled with Noel, Mike and Fergal and the O'Riordan family. The book is available to order here.