'Passionate About' is a series in which Hot Press writers, contributors, musicians and artists take the opportunity to make a bold statement about the music, movies, cultural artefacts or other driving passions that really matter deeply to them. In this first beautifully written and powerfully argued instalment, Colin Sheridan returns to the remarkable debut album by Bon Iver, aka Julian Vernon, For Emma, Forever Ago – and looks back on the music that leaves you "with wet eyes and an aching heart."
As will become evident very quickly, I am not a critic of the arts. I'm one of you. I'm the consumer, the audience, the everyman. I can't tell a C minor from a D Cup, but I do know what hurts and helps me, sometimes all at once: music.
*****************************
You are 38 and you have a pair of kids that your own father, that is the kids grandfather, has nicknamed the "Taliban 2". Said duo, outrageously entertaining as they are, treat sleeping patterns with Gallic contempt. Winter is coming, and with it a time of deep reflection and rumination, the type of which you don't need, given you are from Mayo and are pretty much impervious to joy, each September through to April, thanks to lost All-Irelands, poor broadband and other such bourgeois tragedies. To compensate, you've taken to eating two bags of Sensations every night in lieu of the physical exercise your body so badly needs. Your socializing is reduced to impromptu rendezvouses with monosyllabic dads you bump into in playgrounds and standard questions you ask and answer like filling in bank forms.
You do enjoy a drink, but that mostly takes place standing in front of the fridge, door wide open; slugging from last week's pinot grigio. You last went to the cinema in 2013. You commute three hours a day. Your boss never changed a nappy in his life so he cares little for your fatigue. You can't finish reading a book because you're too fuckin tired. So, your artistic fulfilment is now limited to reading album reviews in the Sunday supplements and watching twenty minutes of Made in Chelsea each Monday night. It's a low ebb, but a consequence of circumstance. This too shall pass, you reassure yourself, but, it's Autumn now and you cannot be sure. The only fuel in your tank comes from the smiling faces of your children, who far exceed the hype that preceded their arrival. But, even for their sakes, you need an outlet. And then it comes, like a long forgotten fifty euro note in a neglected suit breast pocket, a lyric from Bon Iver loops in your head, dropped from a higher place. You draw breath, and thank God for Justin Vernon.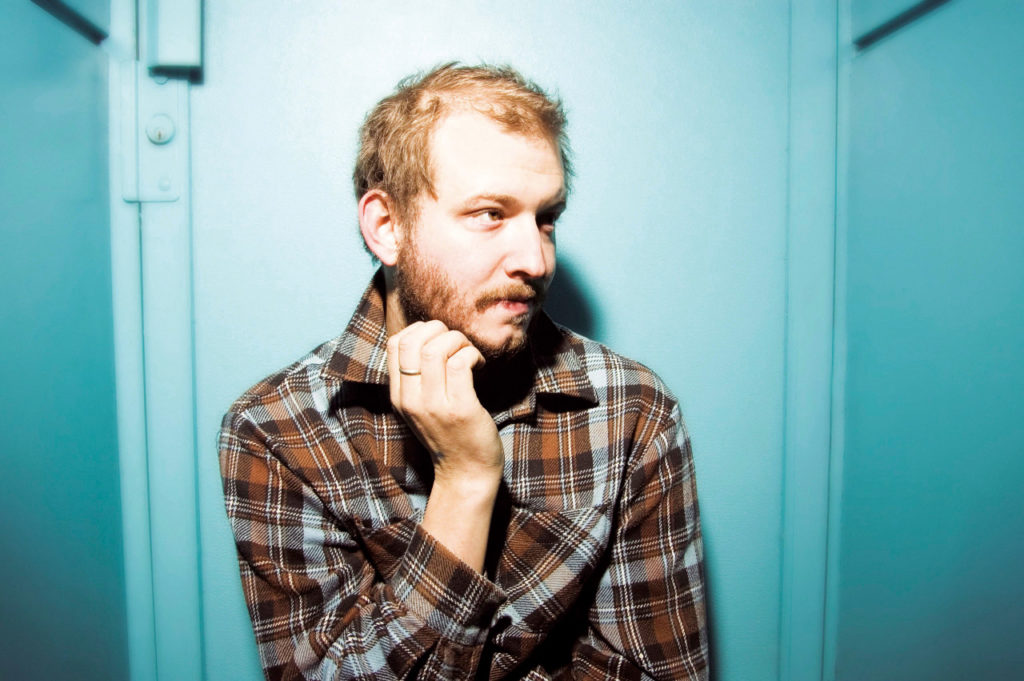 Suddenly, you organize your day better. You go back running the exact number of miles it takes to listen to an album. The fresh air makes you think clearer and sleep deeper. You play the albums for your kids because you somehow want them to be influenced, even through osmosis, by the tortured greatness of the music. You reconnect with lost friends and remind them of killer verses. You scour the internet for concert dates – gigs you will never attend, but it's more the hope than anything. Given Vernon's proclivity for symbols, numbers, places, you pay little heed to song titles or lyrics at first, you just let it wash over you, again and again, until you're content you've got it. And once you've got it, well, it'll never leave you. You want this to be the music your children listen to in twenty years. You want to be the dad who gave this to them.
Advertisement
I don't understand Vernon's lyrics. Not in a way I can articulate. I have no comprehension of chords or chorus, but I do think I know a good song. When I was twelve my brother left me a Neil Young cassette After the Gold Rush. The sleeve of the cassette was photocopied, so, for a long time I thought Neil Young to be black, which is unimportant, but I devoured it. Next came Leonard Cohen's New Skin for the Old Ceremony, and Bowie's Changes. It gave me a foundation, not in the technicalities of what went in to making great music, but in the practicalities of what great music could sound like. Justin Vernon has made three great albums with Bon Iver. Each one a progressive evolution.


He possesses a look a Stoneybatter barista would kill for – part lumberjack, part Williamsburg poet – but, with Vernon it's more accidental than contrived. Fame offends him. He refused to perform at the Grammys without his band. He experiments constantly – using Autotune, Vernon sounds like a chipmunk when uttering the very first line of his 2017 album 22, A Million: "It might be over soon" – you may not tolerate such gimmicks from other artists, but, you trust his reasons and they almost always win out. Most tellingly, he's done his time in the trenches; spending a winter of his life in Galway, meaning he has lived the nightmare of wet boot-cut denim on shin bone, drenched from wild Atlantic rain, and undoubtedly comforted himself supping mothers milk, in the guise of stout from Freeneys on High Street. You believe you could sit there with him, as he devours Taytos, quiet and content. He seems like one of us. Save, of course, for the genius.
***********************
"Go find another lover, to bring a… to string along"
It's a little over ten years since Vernon disappeared into a Wisconsin wood, a broken man. The fruits of his soul-searching sabbatical manifested themselves in his 2008 masterpiece, For Emma, Forever Ago. I say masterpiece, but we all know there is no definitive database of masterpieces. Beauty is in the eye of the beholder, right?
Advertisement
With a title like that, the album could only be about one thing. With a title like that, it wouldn't have mattered if the album was a crock of shit. The title itself was a lyric. A lyrical ode to love, loss, and regret. The title, all by itself, was a wolf-whistle. An aria. Four words and a comma that contained multitudes. Four words and a comma and you nearly knew everything you needed to know about how this girl ripped the beating heart from a grown man's chest and performed a Maori war dance on the bloody organ. Yeah, that's right, it happens to guys too.
Turns out, Vernon's album was not sprinkled with genius as much as it was marinated in it. Maybe there was no Emma, but I defy anybody to invest some time in this and tell me it didn't come from the deepest darkest hole in a broken-hearted man's soul. Scattered with lyrics that, to a layman at least, represented memories – or, represented representations of memories – for what are memories only one person's recollections of what they think happened? This album, once I got to know it, slept with it and took it home to meet the folks, embodied everything that great art can be – that is, many things at once.
Advertisement
I get it. One man's tipple is another man's poison. We can't all love the same music, just as we can't all love the same girl. There'd be a recession. Nobody would get any work done. I've passed Bon Iver on, to many people I thought should know better, and they've tossed him like a quinoa salad, citing his melancholy and his "incessant whine." Cool. Whatever. More misery for me. I'm down with that. I can only surmise they didn't put in the time. For Vernon's music is like an onion. First listen might only give you tentative cause for return, but peel back the layers, and eventually arrive at the lyrics – shit, brother, you'll have to leave the kitchen, with wet eyes and an aching heart.
"And the story's all over you, in the morning I'll call you, can't you find a clue, when your eyes are all painted Sinatra blue"
Sinatra blue. When your eyes are all painted Sinatra blue. Are you fucking kidding me? Imagine coming up with that line. I swear, I'd buy a boat after that one. Crack open a cold one, and hang up the Copa Mundials. I'd contact Barry Egan, ask him to ghost-write my biography.
I know how this goes. Give Arianna Grande some of these lyrics and she too could make them in to something inspiring to somebody, and sell millions more in the process. No problem with that. I can only speak for myself. These words, in the context of the music, have a punch that could fell a horse.
"There's a black crow sitting across from me, and his wiry legs are crossed, he's dangling my keys, he even faked a toss whatever could it be..."
Fucked if I know Justin. But I've met that crow too, so you had me at hello.
"Sent your sister home in a cab."
That line floors me more than any other. Don't ask me why. I've no clue.
Advertisement
The sense I get most from listening to Vernon's music is that he could be gone from us at any moment, as if he is not long for this world, creatively at least. I hope it's not the case. I hope he has more to give, because everything he does is a gift.
"Swollen orange and light let through, your one-piece swimmer stuck to you"
Justin Vernon might disappear, back into the woods. But the art he's created will outlive us all.
In the meantime, enjoy him, and heed the chipmunk – because it might be over soon....