Today marks what would've been the 70th birthday of Maggie Roche – who came to Ireland in 1979, as part of a little-known folk group, comprised of three sisters from New Jersey. Hot Press, among others, showered them with praise. But their exceptional promise was less than fully-realised in the long run. What happened? In a way, it is a classic music industry fable. Sometimes greatness does go unrewarded. But the charm and the influence of The Roches endures. This is an insider's account of their explosive rise – and what followed.
Back in 1979 when Warner Bros released the beautiful, self-titled, debut album, The Roches, being able to make fine music was more than enough.
The Roches were three sisters: Maggie Roche, Terre Roche and Suzzy Roche, from New Jersey, USA. Maggie and Terre had sung harmony on 'Was a Sunny Day', a track on Paul Simon's third solo album, There Goes Rhymin' Simon (1973) before joining up with their younger sister Suzzy to form The Roches in 1977.
The Roches were a magical musical act, influenced by barber-shop style tight harmonies, Irish melodies, bee-pop and the Brill Building writers. They wrote – either solo or in various combinations – songs about: their lives together and apart; sweaty train journeys; cheating husbands; dogs; waitressing; family secrets; trips to Ireland; impossible or improbable relationships, and, sometimes, even an impossible and improbable relationship.
They didn't fit in, but by not fitting in they presented the perfect template for all the rest of us, who felt we didn't fit in either. They eventually found a way to fit in by creating – stealing might even be a better word – a space for themselves in a music business distracted and preoccupied by rock, disco and punk music.
Maggie and Terre and Suzzy were classed as folk, and maybe they were folk, as in good folk. Certainly they played acoustic guitars and they sang songs about ordinary people. They avoided sticking their finger(s) in their ears when they sang. But they were cute enough to pull off the masterstroke of the 1970s by securing King Crimson experimental guitar maestro, Robert Fripp, to produce their debut album. With this very brave move they demonstrated they were not scared to show their horizons lay way beyond the perceived limits of folk, or any other contemporary music for that matter.
Advertisement
I still get the impression today as I did the first time I heard The Roches – the album – that every second of this sublime, perfect album had been carefully and lovingly created with microscopic precision yet, at the same time, it is one of the most soulful albums you will ever have the pleasure of listening to. It is a timeless record in that it hasn't dated a second in the intervening 40 years. Audio Verite indeed it was… and still is.
Nothing is hidden. Even their breaths sound in perfect harmony. Nothing sonically or musically is allowed to get in the way of the voice. Robert Fripp's genius-like work ensured that nothing distracted you from the voices. The soundscape against which he chose to set these exquisite voices and their songs, respectfully erred on the side of sparse, while still being warm and, its own way, as inviting as the acoustic guitars sound on The Beatles' 'Here Comes the Sun'. These guitars and the voices of the sisters are complemented subtly by Tony Levin on bass guitar, Jim Maelen on percussion, Larry Fast as synthesizer programmer and Mr Fripp's own exquisite electric guitar work and the "Fripperies" he deployed to perfect both the voices and the songs to the ultimate degree.
In their captivating, story-telling lyrics, not a single vowel is ever wasted. Their famous harmonies created by Maggie's impish baritone, Terre's angelic high register with Suzzy's expressive (soulful) mid-range pulling it all together. The heart-wrenching blend of the three voices frequently offered an infectious head-turning fourth voice. That's not head-turning as in The Exorcist kind of way, more "how the heck did they manage to do that?" There was a kind of celestial magic in those harmonies.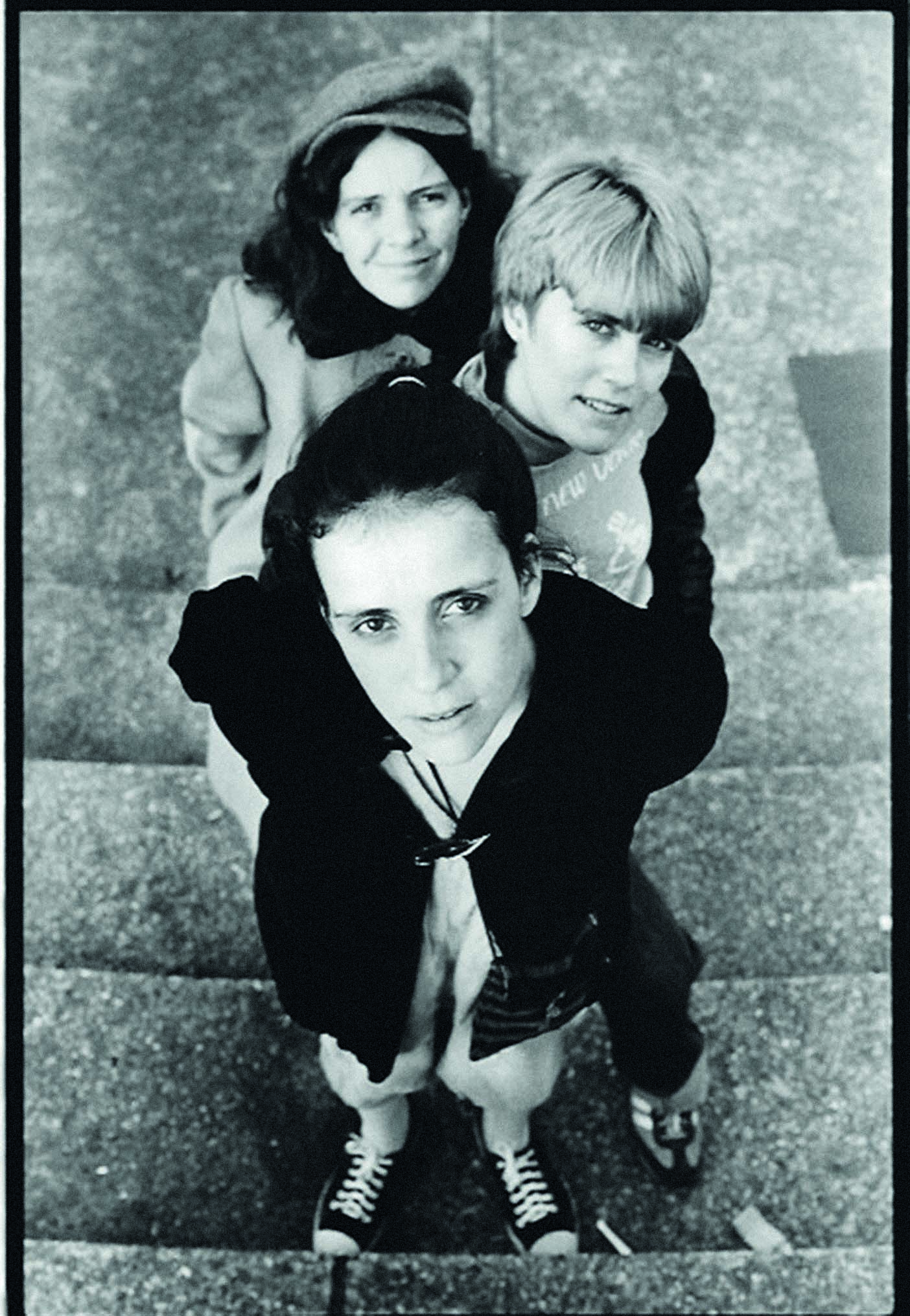 One Day Off
As an agent on the lookout for classic artists I had the inside track on The Roches, due to the fact that my friend (and client) Loudon Wainwright III was dating Suzzy Roche. I heard the album before it was released. I loved it the same way I loved the Undertones' Teenage Kicks EP and (later) Mary Margaret O'Hara's debut album, Miss America, in that I couldn't stop playing any of them.
The next time I was in New York I met up with Loudon and Suzzy and Maggie and Terre at the Lion's Head in the Village. It wasn't a formal business get together. Our chat was very loose, extremely entertaining and we'd great fun altogether.
Advertisement
The following afternoon the Roches and I met at Terre's apartment in the buzzy Village, where they were rehearsing. Terre being the host asked me if I'd like a cup of tea.
"I'd love a cup of tea," says I.
"Right so, I'll make you one," says she.
We were chatting away about how I thought they should work in Europe and how we'd set it up. I endeavour in these early conversations with new acts to discover the detail of how the artists like to tour. For example: how many shows are they comfortable performing before having a night off? Dire Straits hate to have days off: I believe on one tour they actually played 37 shows without a break-night. Loudon succinctly caught the thinking behind this approach in one of his road songs, 'The Home Stretch':
"If the day off doesn't get you.
Then the bad reviewer does."
Nights off are not all they're cracked up to be. Yes, if you want to, you can use them to catch a breather. Most artists I know don't want to take a break. It's, "Okay bags in the room and we'll meet you in the bar in 15."
But 37 consecutive days without a break: now that's a lot. That sounds a bit like Robin Williams on the Johnny Carson Show, with Johnny adding the "Now that is a lot," to the refrain. But it really is a lot. The norm is closer to three consecutive show-days and then a break-day. So we discussed that. Then I needed to know other things like: do they consider a travel day to be a day off (which it's not) or do they like them to be included in the three days on, one day off rule. A successful agent has to tailor the tour to the artist's unique requirements, rather than assuming one format suits all. I'd also explain what we would do for them, where I was suggesting they might play concerts, and that we charged 10% commission.
Advertisement
I've found it's always good to put that on the table right from the get-go. Half an hour passed but there was still no sign of my cup of tea.
Loudon's Regular Table
We were rabbiting away ten to the dozen. Mostly their questions were based around the theme of, "Yes that's all very nice Paul, but do you think anyone will come to see us?" Every now and then one of them would break into a quizzical smile, which I'd take as a sign of them not picking up on the subtleties of my Ulster accent. So I'd back-track a little, pick up the point again, while ensuring I slowed my delivery down second-time around.
They shared a few of their gigging experiences with me. One of the weirdest performances they had ever given was in the Warner Bros headquarters in Burbank, California, where, for their album launch, they were encouraged to hop up on the table in the conference room and perform a short set for the Warner staff.
An hour passed and all the talking was making my mouth dry, but still there was no sign of the tea. Eventually, about two hours later, I needed to leave to get to my next appointment and they needed to get back to their rehearsals, a crucial part of their DNA.
We'd agreed on a time – five months into the future – for their first tour and said our goodbyes. But our goodbyes weren't for long. I was due to meet up with them again that night in the Lion's Head, with Loudon, for a bit more craic.
Over Loudon's regular table in The Lion's head I focused on Terre, wondering what happened to my tea. She was looking at me with an equally perplexed look. A few rounds later she came over and sat down beside me.
Advertisement
"So, did you not like my tea?" says she.
"What tea?" says I.
"The one I made for you," says she.
"I thought you'd forgotten it?".
"I left it on the sideboard behind you," says she.
I'd been so engrossed at the time that I hadn't noticed her setting the cup of tea down on the sideboard behind me. While I was thinking: Terre's forgotten my cup of tea, she had been thinking: he doesn't like my tea.
There must be a lesson in that somewhere, but I haven't quite worked out what it is. Yet.
Advertisement
Packed to the Rafters
The odd thing is that the mis-communication actually helped to make a human connection between the group and the agent, and in the early days of such a relationship that's very important. On top of which, that night in the Kings Head, the sisters seemed to think it was absolutely hilarious, which made me like them all the more.
For their first visit to the UK, I booked several cities including concerts in Edinburgh, London and Dublin. In a lot of ways, even though Warner Bros were based in London, the main concert of the visit would be in Dublin. Ireland has always been a canny backdoor way to break American (and even English) acts in the UK. Artists like Chris Rea, Nanci Griffiths and David Gray immediately spring to mind. The Irish audience was always guaranteed to be open-minded, willing to listen and, if they took to you and your work, they'd embrace you like no other audience in the world. Just ask Garth Brooks.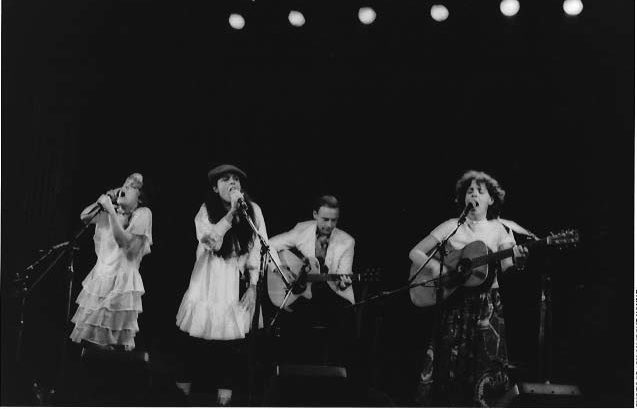 We promoted them in the Olympia Theatre in Dublin on the first tour in 1979. I still have the poster. For their first visit, at 1,400 capacity, it was certainly ambitious. But in my defence The Roches really were that good and, as I said, in those different days (not better days or worse day, just different days) being "that good" was always enough. Dublin media was in its infancy but extremely enthusiastic. Key people like Niall Stokes of Hot Press, Ian Wilson and Dave Fanning of RTÉ 2fm, the late Chris Roche of Warners Ireland and Tony Boland of The Late Late Show were always generous with their time and efforts in helping spread the word about new acts. To cut a long story short, by the time they set foot on the Olympia's celebrated stage in Dublin the venue was packed to the rafters.
They'd been scared of coming to Ireland, not so much due to The Troubles – though that was the title of a song they'd written about a planned Irish tour, with a different promoter, that hadn't materialised. There had obviously been a miscommunication or a misunderstanding with the PPP (previous prospective promoter) because The Roches thought the promoter's intention was to have them perform in shop windows around the island of Ireland. Spinal Tap would have had nothing on it!
Handel's Messiah Revisited
Advertisement
At the Olympia, they took the stage in front of an audience which was in danger of peaking with excitement from merely seeing them, in person, for the first time.
"We are Maggie and Terre and Suzzy," they sang
"Maggie and Terre and Suzzy Roche
We don't give out our ages
And we don't give out our phone number
Sometimes our voices give out
But not our ages and phone numbers."
This was the first verse of 'We', the first song on the first album and the perfect opening number of their Dublin premiere. The audience was theirs from that song onwards.
The thing about The Roches that struck me that night in Dublin was how absolutely beautiful the voices sounded live and how always on the button. They were, one and all, top musicians and first-class singers. They weren't scared of following an individual thread of the evening, or about sending themselves up in front of the audience. If anything, they used the stage and the revealing between-song banter as a kind of in-public therapy session.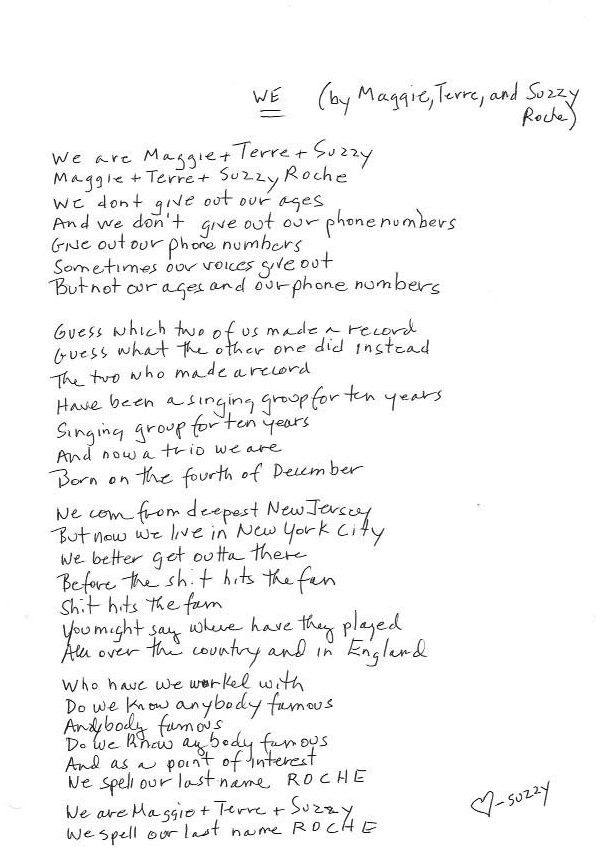 Then, just when we thought we'd started to understand their brilliance, didn't they only turn around and floor all of us with an amazing acapella version of 'The Hallelujah Chorus'. The show-stopper, in a set full of show-stoppers, was the final part of Handel's Messiah, which had premiered on 13th April 1741 in Dublin's historic Great Music Hall which had been located in Fishamble Street, three minutes and a few streets away from where The Roches were performing their version. I doubt the original performance could have had the same impact and caused the same excitement as The Roches, when their audience nearly lifted the roof off the Olympia.
The Roches launched themselves on a very successful live career in Ireland, UK, Holland and Germany, returning frequently to sell-out shows everywhere, including amazing concerts in London in both The Dominion Theatre and Theatre Royal, Drury Lane.
Advertisement
They were one of the main acts at the Cambridge Folk Festival in 1981 and their performance shook the festival to its very core. There wasn't one person of the 15,000 on site who hadn't fallen head over heels in love with the music, and, it has to be admitted, the girls, by the close of the weekend.
They had very loyal fans and had a peerless reputation for their live shows. They were a pivotal, influential group for a whole wave of artists including Susanne Vega, The Indigo Girls, Kate Rusby, The Dixie Chicks, Laura Marling and the Be Good Tanyas, amongst many more.
End of an Era
On the recording front, things didn't go so well. The main problem was that they didn't have a manager. The unfortunate end-result was that, rather than making a mistake, they erred on the side of caution by saying, 'No', to absolutely everything their record label offered.
Warner Bros released debut albums by Dire Straits and Nicolette Larson in the same "window" as they released The Roches' eponymous debut opus. Dire Straits and Nicolette's albums quickly gained the tag of being very radio-friendly. Of course, that's not to say if a committed campaign had been put behind the majestic 'Hammond Song' or the melodic mainstream 'Quitting Time' or even the instantly loveable 'The Train' then, The Roches too, in hindsight, could also have been classed as radio-friendly. But when they said, 'No', to everyone, and to every suggestion, all they achieved was to slip down the all-important list of record company priorities.
In their defence, it has to be mentioned that some of the ideas presented to The Roches were pretty bizarre. One of the less bizarre (but still miles off the mark) suggestions was going on a coast to coast USA tour as the support act for a mega, heavy-rock, group. Then again, who knows? The blokes in the front row probably would have loved them!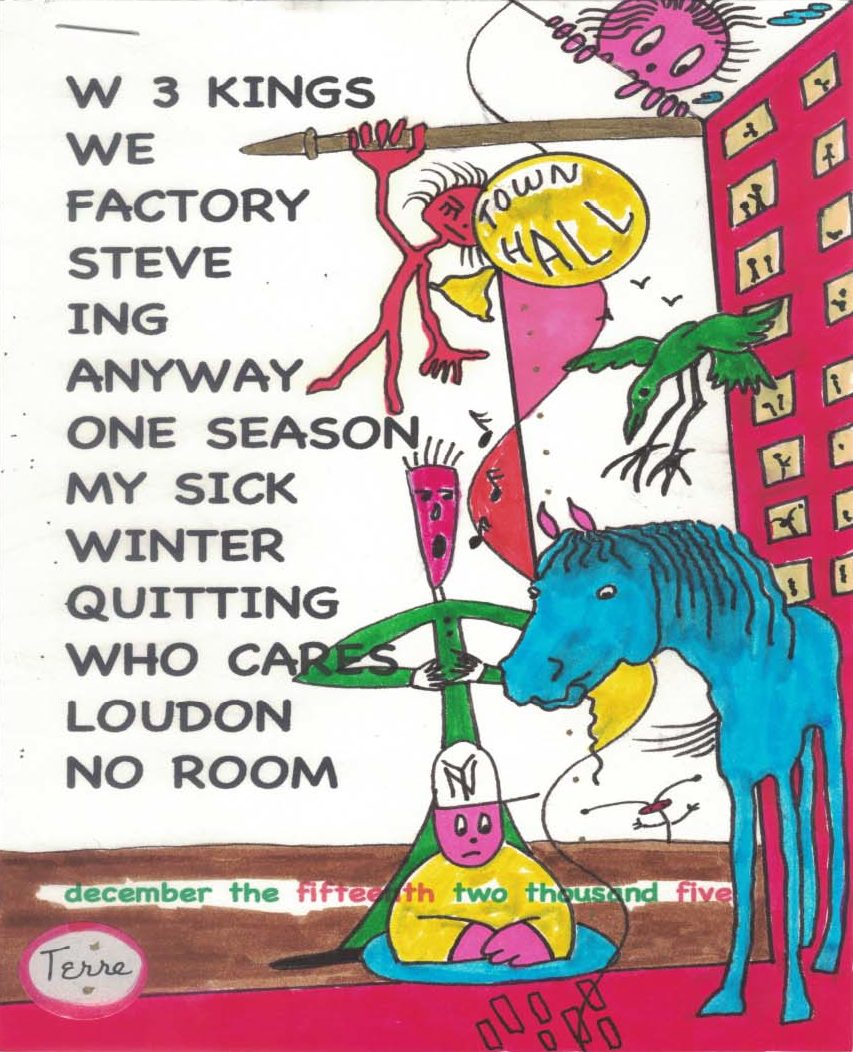 Advertisement
They continued to tour regularly, sadly having to interrupt a USA tour in 1995 when their father died. Later that year they released Can We Go Home Now and – a couple of years on – The Roches indefinitely suspended operations as a group and worked only on individual projects. Suzzy appeared in several movies, did some theatre work, recorded two solo albums and two more with Maggie. Then in 2005 after a 12-year break, The Roches, released their ninth album, Moonswept. Sadly it was to be their swansong. They enjoyed, with their brother David, a very successful tour of The USA and Canada. At the end of the tour they announced that they would no longer be touring as a group.
Very sadly on, January 21, 2017 Maggie Roche died of cancer. She was only 65 years old.
I believe that we are all on this earth first and foremost to try and make it a better place for our fellow humans. Maggie Roche and her sisters, as The Roches singing group, most certainly fulfilled their responsibilities to society. Would that we all could say the same.
Paul Charles is a music agent and author. He has worked with some of the biggest names in music including Tom Waits, Jackson Brown, Van Morrison, The Waterboys and Christy Moore. He has published 20 novels, including A Day In The Life of Louis Bloom (2018) and four books of non-fiction.