The brutal and murderous assault carried out by Hamas in Israel, on October 7, 2023, has been followed by an Israeli government and military response that is now being widely criticised as genocidal in intent. The resulting anger across the Arab nations may bring death and destruction all over the world. It is surely time for Israel to pull back – or be pulled back by its allies in the US – from a campaign that is not just immoral but potentially cataclysmic.
Where do you start? Where the fuck do you start? As the Israeli military mass on the border of Gaza, and engage in deadly ground incursions, there is nothing worse, in the increasingly rancid, smoke-filled air right now than the sheer horror of what is likely to come. The Israeli army are "ready and determined", we are told. We will see what that means, if and when the bullets start to fly. Already, as of Tuesday, 24 October, 5,791 people have been killed by Israeli air strikes on Gaza, among them 2,055 children. By the time you are reading this another few thousand will likely have been added.
It is not quite true to say that the whole world is standing idly by.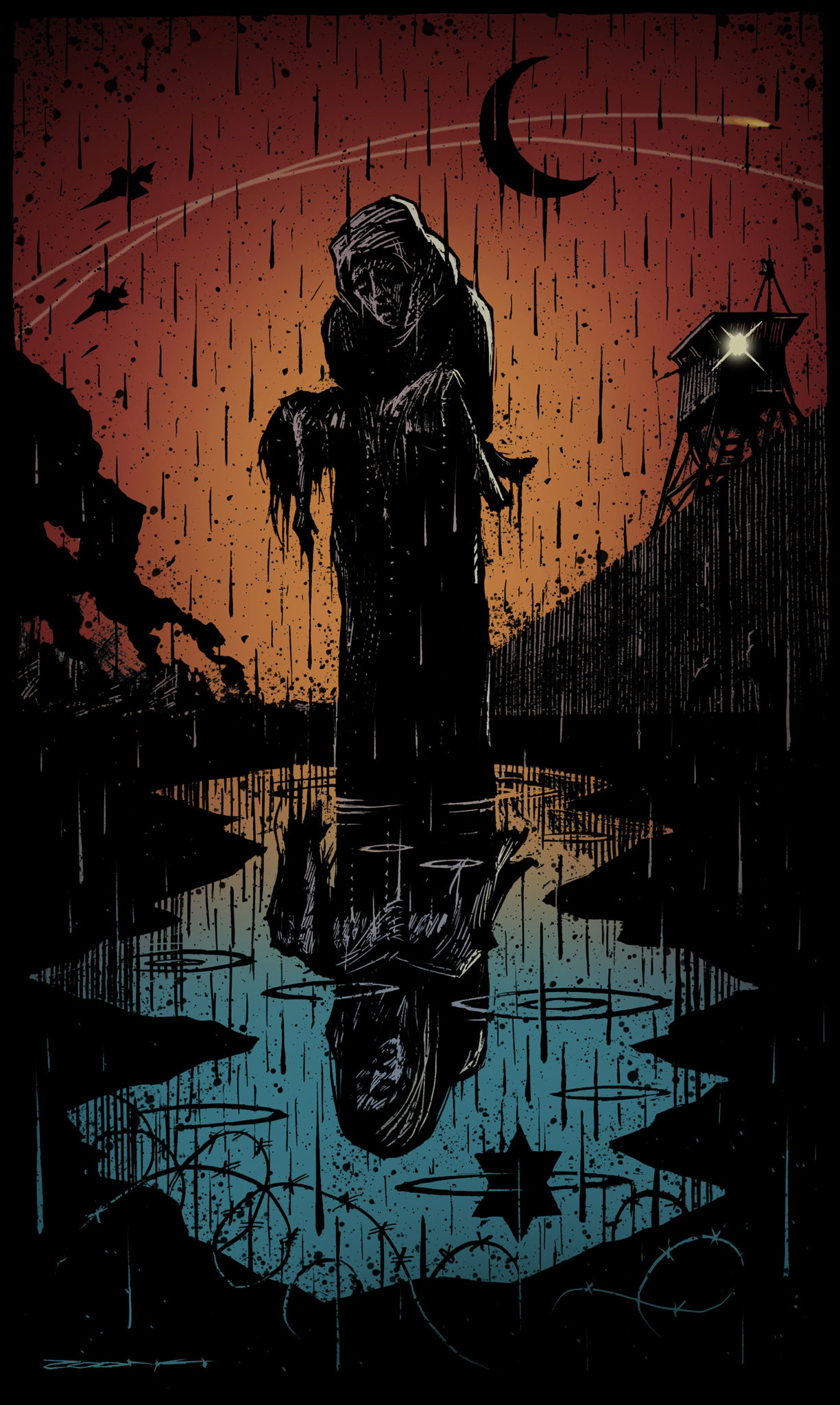 It is Tuesday evening. I scan across the news headlines. Earlier today, the former President of the United States, Barack Obama, warned that "the Israeli government's decision to cut off food, water and electricity to a captive civilian population in Gaza… could further harden Palestinian attitudes for decades, erode global support for Israel, and play into the hands of Israel's enemies and undermine long-term efforts to achieve peace and stability in the region."
The President of Turkey, Recep Tayyit Erdogan pow-wowed with the butcher of St. Petersburgh, Vladimir Putin, telling him that the savagery towards Palestinian lands is deepening, adding that the silence of 'Western countries' was exacerbating the humanitarian crisis in Gaza and that civilians were constantly being killed. One suspects that Putin will have smiled. Everything going according to plan, then. The worse it gets, the better for Russia.
Advertisement
At a meeting of the United Nations Security Council, the Secretary General of the UN, Antonio Gutteres, warned that the situation in the Middle East was growing more dire by the hour, with the risk of the Gaza war spreading through the region increasing, as societies splintered and tensions threatened to boil over. He argued that the appalling attacks by Hamas inside Israel on 7 October cannot justify the "collective punishment" of the Palestinian people.
Gutteres called for a humanitarian ceasefire, to create the space necessary to deliver desperately needed food, water, medicine and fuel into Gaza. He appealed to all to "pull back from the brink, before the violence claims even more lives and spreads even further." He also said that the attacks by Hamas on southern Israel on 7 October did not happen in a vacuum and followed 56 years of suffocating occupation, for the Palestinian people, by Israel.
Israel's ambassador to the UN Gilad Erdan went apoplectic in response. "The UN Secretary General, who shows understanding for the campaign of mass murder of children, women and the elderly is not fit to lead the UN," he said. "I call on him to resign immediately."
Yes, but which campaign exactly is Erdan talking about when he refers to "the mass murder of children, women and the elderly"?
A short time later, the UN Relief and Works Agency warned that they will soon run out of fuel in Gaza forcing them to halt operations and the delivery of humanitarian aid to people in need. For days, aid workers have been pleading that the situation on the ground in Gaza is already catastrophic, with hospitals in dire straits and people at escalating risk of dying from dehydration, starvation or medical failure.
Yet there has been no persuading Israel, under the terminally corrupt President Benjamin Netenyahu. He knows that he, and his policies, were grossly at fault for the security failure that enabled the Hamas attack. His one hope of remaining in power is to wage war, and the longer it lasts the more cynically he can cling onto his position.
Already, the relentless bombing of Gaza by Israel has reduced vast areas of the enclave to rubble. The aerial before-and-after pictures confirming this are stunningly appalling. To date, 1.4 million people have been displaced, out of a population of 2.3 million. Half of them are children under 18. Many are being forced to sleep in the streets. There is nowhere else for them to go.
Advertisement
FIGHTING HUMAN ANIMALS
Rewind. Hamas militants crossed the border from the open prison that is Gaza into Israel on October 7, clearly intending to inflict maximum damage. How much of what followed had been planned remains unclear. But the actions they carried out involved an unconscionable, horrific decent into outright depravity.
More than 1,300 Israeli citizens were brutally murdered, in what was the bloodiest attack on its people in the history of the State. Hundreds of young people at a music festival were slaughtered as they ran for their lives. Babies were butchered. So too were elderly grandparents. Entire families were murdered. One atrocity was heaped upon another. People were beheaded. Women were raped. Bodies were burned alive.
In addition, an estimated 230 people – or 240 – were dragged into cars at gunpoint and taken hostage, into Gaza.
"These," the Indian-born columnist Kenan Malik said of Hamas in The Observer, "were the acts of an antisemitic, theocratic organisation detached from the moral and political frameworks that guided traditional liberation movements. As with other jihadi groups, terror has become an end in itself."
Did Hamas and their nakedly blood-thirsty young recruits commit war crimes? There is no doubt about it.
The targeting and mass murder of civilians is utterly beyond the pale. It is barbarism of the worst kind. There is no justification whatsoever for it and those responsible should be held to account.
Advertisement
That, of course, is no more feasible right now than trying to bring Russian soldiers to book for the Buccha massacre, or any of the long litany of war crimes committed by the Russian army since they invaded Ukraine on February 24, 2022. But there, the comparison ends. Ukraine – which, incidentally, Israel has disgracefully failed to support – has no option but to wait, to see if, in the fullness of time, guilty verdicts can be achieved and reparations extracted from the Russian aggressors. Israel could have accepted a similar path forward, with a rather greater likelihood of succeeding. Instead, they chose a different course, itself an exercise in barbarism.
No one can dispute the statement that Israel has a right to defend itself and its people. But the reckless bombardment launched by the Israeli government after October 7 has clearly gone far beyond the remit of defence. An attack of massive savagery was unleashed on Gaza, with the city being pounded mercilessly, and indiscriminately, by Israeli bombs.
What have they been trying to achieve?
"The emphasis," Daniel Hagari, a spokesperson for the Israeli Defence Force, admitted, "is on damage and not on accuracy."
In other words, we don't care who we kill.
"Right now, one goal: Nakba!", the Likud MP Ariel Kallner tweeted. "A Nakba that will overshadow the Nakba of '48."
For the uninitiated, 'Nakba' means catastrophe and it refers to the expulsion of 700,000 Palestinians and the occupation of their lands, in a pivotal moment in the creation of the modern state of Israel in 1948. The promise, therefore, from this MP, is for a million or more people to be displaced – permanently.
Advertisement
"Gaza will eventually turn into a city of tents," a security official told an Israeli reporter. "There will be no buildings."
Already much of the city has been levelled, including tens of thousands of homes. The message here, then, is: we'll keep going till all the buildings are reduced to rubble.
Israeli Defence Minister Yoav Gallant, who ordered a complete siege of the Gaza Strip, made no secret of his contempt for all Palestinians. "We are fighting human animals and we are acting accordingly," he said.
Or, to extrapolate, human rights or justice don't come into it with animals – so why should they with Palestinians?
Israel's Minister of Economy and Industry, Nir Barkat, meanwhile, told ABC News that hostages and civilian casualties will be (a) secondary (consideration) to destroying Hamas, "even if it takes a year."
Or, in a nutshell, we don't care if we end up killing tens of thousands of civilians in the process of trying to hunt down members of Hamas. Even if they have long ago been spirited away across the border...
GAZA'S TERRITORY WILL SHRINK
Advertisement
Increasingly, politicians across the world have been urging Israel to exercise caution and restraint. Ireland has led the way in this regard in Europe with the Taoiseach Leo Varadkar, and the Tánaiste and Minister for Foreign Affairs, Micheál Martin, both insisting that Israel must not target civilians, and that it must operate within the internationally agreed laws of war.
President Michael D. Higgins reiterated the Irish government's position, calling for a ceasefire "to protect the lives of innocent civilians."
The President had already expressed his revulsion at the killing of civilians by Hamas, and called for the immediate release of all hostages taken, as well as insisting that we must be absolutely unequivocal about opposing anti-semitic expression. But Israel has obligations too.
"Any response," the President said, "and indeed the resolution to what is an ongoing conflict… must be in accordance with international law, humanitarian needs and respect for the decisions of the United Nations, whom I call upon to act with urgency…
"I join with the Irish government in their concern for all of the civilians at risk in Israel and in Gaza, and join in a call for the ceasing of the violence – and the protection of the lives of innocent people."
On a visit to Rome, to meet the Pope, the President went further, pointing out that Isreal was breaking international law.
"To announce in advance," the President said, "that you will break international law and to do so on an innocent population, it reduces all the code that was there from the Second World War on protection of civilians to tatters."
Advertisement
That statement elicited an attack by the Israeli ambassador to Ireland, Dana Erlich – who accused the President of being misinformed and said that there was a "strong feeling in Israel that there is an unconscious bias against Israel in Ireland."
Far from being misinformed, the President had hit the nail on the head.
"Israel is dropping leaflets on northern Gaza," Owen Jones explained in The Guardian, "warning that civilians who remain there may be considered an 'accomplice in a terrorist organisation' – self-evidently arguing that non-combatants can be considered fair game…
"This is a public confession," Jones reasoned, "of what could amount to future war crimes."
The more closely you look at it, the more obvious it becomes that Israel is willing to risk international opprobrium to punish not just Hamas, but all of Gaza.
According to statements made by members of the Israeli government, parliament and military, their current aims include:
– Levelling the entirety of Gaza to a city of tents
– Carrying out a campaign of ethnic cleansing
– Killing as many citizens of Gaza as possible, all the better to stem the tide of recruitment to Hamas
– Continuing its policy of seizing land from Palestinians to accommodate more settlers
– Reinforcing a system of apartheid that refuses equality to Palestinians in Israel.
Advertisement
Owen Jones continued: "When the supposed relatively 'moderate' foreign minister, Eli Cohen, declares that Gaza's territory will shrink thanks to Israeli annexation, he is simply stating a longstanding open Israeli commitment."
And there's more.
"When," he added, "Tzipi Hotovely, Israel's ambassador to the UK declares her support for Israel's territory comprising the biblical territory of Judea and Samaria – that is, (including) the annexation of the West Bank and Gaza Strip – she merely echoes (Benjamin) Netanyahu's promoting a map of 'Greater Israel' before the UN.
"The UN," Jones adds ominously, " is warning of mass ethnic cleansing; has denounced 'crimes against humanity'; and is arguing that there is a 'risk of genocide' against Palestinians."
No one can say they weren't warned.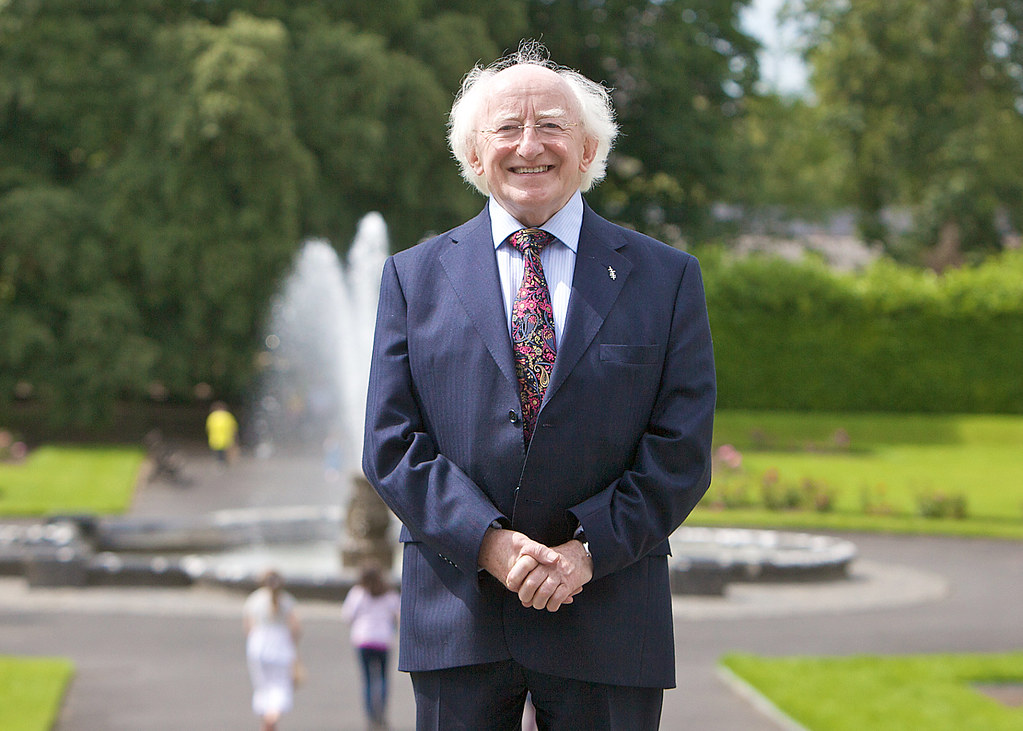 MOTHERS WHO WEEP
Advertisement
Is it anti-semitic to point all of this out? Nothing could be further from the truth.
There may be, according to the Pew Research Centre, less than 15 million adherents of Judaism in the world, representing just .2% of the total global population, but the contribution of Jewish people – or people of Jewish background – to the realm of thought, ideas, culture and the arts has been immense.
Karl Marx, Sigmund Freud and Albert Einstein – perhaps the three most influential intellectuals of the 20th Century (when Marx's 19th Century ideas came to fruition) – were all Jewish. Similarly, great American writers like J. D. Salinger, Norman Mailer, Philip Roth, Joseph Heller, Saul Bellow, Gertrude Stein, Susan Sontag, E. L. Doctorow, Marge Piercy, Kathy Acker and Paul Auster have delivered works of outstanding genius and influence. Allen Ginsberg, whose Howl is among the greatest poems of all time, was also Jewish.
My favourite musician and songwriter is Bob Dylan, born into a Jewish family in Duluth, Minnesota in 1941. Leonard Cohen, Paul Simon, Lou Reed, Randy Newman, Donald Fagan of Steely Dan, Beck, Carly Simon, Bette Midler, P¡nk and Amy Winehouse are, or were, all Jewish and they are mostly truly brilliant. And don't get me started on movies, where Jewish creatives have long been powerfully to the fore.
It has often occurred to me that if all of the enlightened, liberal, culturally influential members of the wider Jewish community came together to express their opposition to the rise of belligerent, anti-Islamic Zionism, then it might really make an impact. But, the reality is that ordinary people usually get there first.
It has been extremely moving over these past weeks witnessing the extent to which kind and generous Jewish citizens of Israel have been willing to step forward to express their revulsion at the policies being enacted by the Israeli government and pleading for the kind of peace that would allow Israelis and Palestinians to live side by side as equals.
"People from both sides of the border have good reasons to hate one another," Magen Inon – whose parents died in a Hamas rocket attack – said. "This is being used by those who feed on hate. But this cannot be the only option. My family does not seek revenge. Our shared future is based on the belief that all human beings are equal, and deserving of respect and safety. This is how I was raised and how I am raising my own children."
Advertisement
"Do not use our death, and our pain, to bring the death and pain of other people and other families," Noy Katsman told the hundreds-strong crowd at the funeral of his brother, Hayim Katsman, murdered by Hamas.
"I was there," Ziv Stahl, the executive director of human rights group Yesh Din, wrote in an editorial for Haaretz, having hidden in a safe room with an injured relative while Hamas rampaged. "I have no need of revenge, nothing will return those who are gone. All the military might on Earth will not provide defence and security. A political solution is the only pragmatic thing that is possible."
"For a decade plus we have been telling ourselves fairy tales, that we can ignore the fact that we are controlling millions of people by force," said Avner Gvaryahu of Breaking The Silence. "This conception that we can ignore an occupation, ignore that there are millions in Gaza without rights, millions in the West Bank without rights, this could be a moment that will cement it, or this might be a moment when we could help change the tide. That is the biggest challenge ahead."
"They too have casualties," Yaakov Argamani, whose daughter Noa was taken hostage by Hamas, said. "They too have captives and they have mothers who weep. Let's make real peace."
STANDING TOGETHER
In America, the Jewish author, academic and peace activist Naomi Klein told protesters gathered on Washington's National Mall that Israel was attempting genocide by making use of the Jewish fears of another genocide against Jews.
"We will not let our fears of antisemitism be manipulated in this way," she promised.
Advertisement
Brant Rosen, a rabbi from Los Angeles, told demonstrators that they were witnessing "one of the most consequential moral moments that any of us will experience in our lifetime." He said future generations would ask: "Did we act, or did we stand idly by while genocide was committed in our name?"
"I have never been a fan of Zionism or any kind of religious State that is dominated by one group," Mal Tanzman, a retired Jewish social worker reflected. "You are called a self-hating Jew if you are concerned with what's happening to the Palestinians. Any criticism of Israel is [depicted as] antisemitic."
Medea Benjamin, the Jewish founder of Code Pink, a women's peace group, was even more scathing.
"How long is the US going to keep covering up for Israel's crimes and paying for it?" she asked. "I think it's hideous what Biden's doing. He is giving cover for Israel's bombing and killing thousands of civilians."
There are other questions the people of Gaza must also be asking.
What sparked the Hamas attack now? And were they so stupid that they didn't foresee the appalling extent of the Israeli reaction? Or is it just part of a bigger plan to destabilise the 'West'? Did Putin call Iran, who called Hamas, who lit the fuse and ran? Was the plan to inspire a conflagration that will consume vast fortunes that might otherwise be spent in the drive to push Russia out of Ukraine? Is it to split the US and to divide Europe? I suspect so. You can see the malign forces at work, gravitating towards one another.
In France they are trying to ban pro-Palestinian demonstrations. Likewise in Germany and the UK – where Keir Starmer's failure to condemn Israeli atrocities is splitting the Labour Party. You can see Putin grinning.
Advertisement
Meanwhile, censorship within Israel has gone off the scale. Two activists from the Jewish-Arab peace movement Standing Together were recently detained for putting up posters with a message that the police deemed to be offensive.
What they had to say was very simple: "Jews and Arabs, we will get through this together."
NO ONE TRUE WAY
There is no point in denying the appalling flip-sides to all of this. Religious extremism is driving policy in Israel to a greater extent than ever before. But it is there too, of course, among those forces who are now lining up to exact their revenge – not just on Israel, but likely on all of the countries that have been seen to support it, as it levels Gaza and annihilates thousands of its people.
Al-Shabaab is an affiliate of al-Qaida, based in Somalia. They depict the conflict in the Middle East as not just "the battle of the Islamic factions in the land of Palestine in particular, but rather the battle of the entire Muslim Ummah (meaning 'community').
"Muslims must gather," they added in a statement, "and offer everything they can to support the mujahideen against the Jews and their hypocritical infidel allies. The strength of this nation lies in the strength of its jihadist fronts."
The threat, then, is that suicide bombers will be back in numbers – and will surface anywhere and everywhere, in all their twisted, purely destructive and utterly pointless inhumanity.
Advertisement
The inescapable truth is that religious extremism is always wrong. It is wrong in Israel. It is wrong in Iran. It is wrong in Afghanistan. It is wrong in the United States of America, where it is increasingly prevalent. There are no chosen people. There is no one true, right way.
Sure, people are entitled to their beliefs. But once those beliefs slip into the millennialist realm of believing, or advocating, that those of any other faith – Jews, Muslims, Protestants, Catholics, Hindus, Sikhs, Moonies or anyone else – are legitimate targets and that those who kill in the name of whoever the Lord, God or the Prophet is meant to be will be rewarded in eternal life, then they are abhorrent, utterly wrong and extremely dangerous.
Which is why, across the world, we need to mount afresh a determined campaign against religious extremism of any and every kind. We need to do everything we can to reach a point of negotiated agreement that religion will never be used as a basis for discrimination, attacks, punishments or genocidal intent. We need to gradually, carefully, put religion in its place.
We are all entitled to believe – or disbelieve – what we want. As long as we don't try to impose it on anyone else.
Mustafa Bayoumi, a Muslim writer, journalist and Professor of English at Brooklyn College, City of New York, asked a straightforward question.
"What are you doing to stop the imminent ethnic cleansing of Gaza? This is a serious question," he said. "If ever there was a time to stand up for the rights of an oppressed people, this is it. And yet, in many places in the western world, you can't. It's literally been outlawed. How is this even possible?"
• This article has been updated since the publication of Hot Press today.
Advertisement