Robert Harris, the best-selling author of intelligent and riveting thrillers of a mostly historical and/or political bent, returns again to the Second World War for a novel set during the German V2 rocket attacks on London in the last year of the conflict. "Our modern world traces back to that incredible era," he tells Pat Carty.
A brief aside first - Robert Harris' last novel, 2019's The Second Sleep, painted a world where society had suffered the "systemic collapse of technical civilisation". With all that has transpired since its publication, he must have felt that he had cut it a little too close to the bone.
"Yes, I did to be honest with you, because I'd lived with kind of apocalyptic thoughts for a year and a half before this all started," he replies, ruefully, down the line from his Berkshire home, early on a Monday morning. "When the publisher sent me the paperback, and the postman, wearing gloves and a mask, walked in, through the sleet, in the gloom, and gave it to me, and I had to put on my own gloves to open it, at that point I thought 'this has gone too far'. I got a lot of requests for interviews, and I didn't want to do any of them."
That novel pointed to a collapse of reason and a corresponding rise in superstitious "anti science". The parallels to where we're at are obvious, although Harris plays them down.
"What we've all been through with the pandemic is nothing compared to the kind of apocalypse that was in my head. It was to do with the world becoming completely hooked up, and far from it ushering in an era of the enlightenment and intelligence where we all have access, all of us on our phones, to all the world's knowledge and literature and so on, it instead ushered in an era of craziness, it magnified the most irrational elements in mankind and led to this disaster. At least with this pandemic, we haven't had the kind of food shortages and so on that one might have thought could have happened."
At this point I suggest that we move onto something more fun and light, like the German V2 bombings of London at the end of World War II, the subject of Harris' new novel, a suggestion he greets with a laugh. While the book's acknowledgements state that it was written during the lockdown, the plot was something Harris had been mulling over beforehand.
Advertisement
"I had the idea about four years ago and, when I finished The Second Sleep, I started the research full time, so I was ready to go in January. My habit is to write my novels in six months between January and June. I had got about 20,000 words in when the lockdown arrived, but it became very hard to write then. Over two weeks, I only managed about 1000 words."
One might have thought the opposite would have been the case; that the lockdown wouldn't have been that different to how a writer usually worked anyway. Harris explains why this wasn't so.
"First of all, there were so many distractions. Secondly, there was a sudden feeling of does the world really want a book about the V2 when all this is going on? To write at that speed, you write intensively, and then you have downtime, when you do other things, get it out of your mind for a bit, and then keep going on. There was no respite, one couldn't get out from the house. And one has strange dreams, disturbed night's sleep, and all of that detracted from creative energy. After about three or four weeks, I thought, well, if nothing else, I'm going to try and come out of this period with something to show for it. So I ruthlessly disciplined myself to work and, in that way, I got it done."
A Time Of Extraordinary Extremes
The Second World War is a period that Harris has worked in before, most notably in such excellent fare as Enigma, Munich, and his debut, Fatherland, which imagined a German victory. It's an era that still fascinates us all, perhaps because of its seemingly clear-cut demarcation between good and evil.
"There is that, and the fact that it's the biggest event in human history, and it happened within living memory. Its seismic shock waves are still felt today. The effects of the Second World War hangover the European desire to collaborate and avoid the awful things that happened, and the British wallowing in nostalgia about the period, and how great it was to not be part of Europe. And then there's the technology; I mean you had these three places, Peenemünde where rockets are really invented, Los Alamos where nuclear power was harnessed, and Bletchley Park where the computer was invented. Our modern world - politically, emotionally, technologically - traces back to that incredible era. And besides that, of course, there is the huge evil of the Holocaust. It was just a time of extraordinary extremes."
One might think, given the subject matter of Enigma and V2, that Harris is indicating that more of the important fighting was done away from the frontlines, but he's having none of that.
"No, I wouldn't say that. Obviously war is fought and won by soldiers on the ground, airmen and sailors. But, in Britain in particular, the whole population men and women, old and young, were all mobilised. And so for the first time, you had women doing crucial jobs, like photo reconnaissance which my heroine Kay does. And indeed radar and codebreaking; these are all vital jobs. One of the reasons I wanted to write this novel was the story of these eight women, who were dispatched to this small Belgian town in the winter, having to work against the clock to plot where the V2s were coming from. I just thought that would be a great story. And, of course, I wanted to write about the rocket people themselves, the rocket engineers."
Advertisement
Harris took his inspiration from the memoirs of Eileen Younghusband, who was one of the Women's Auxiliary Air Force officers sent to Mechelen in an attempt to countermand the rocket attacks using advanced mathematics. On the other side of the conflict, the figure of Wernher von Braun, a leading light in the development of Nazi rocket technology, looms large over the novel's chain of events. One of the great "what ifs" of the period is the fact that, because of Hitler's early victories in Europe, von Braun's research took a back seat at the start of the war, as, to simplify it, the weapon wasn't needed.
"That is certainly true. They gave a lot of resources to Peenemünde [the army research centre where the V2 rockets were developed], but it wasn't a top priority," Harris agrees. "It wasn't until Stalingrad, which coincided in a terrible collision of history with the first successful test flight of the rocket, that Hitler, casting around for some means of avoiding defeat, saw the kind of genius stroke that appealed to him. In the ballistic missile, he obviously and correctly saw that war would be changed forever. The engineers themselves, however, knew that it could never win a war. For a start, the explosive charge it carried was only one sixth of what was carried by one Lancaster bomber, so although it hit at enormous speed and did tremendous damage, you would have had to have fired hundreds of thousands of them to really have destroyed London."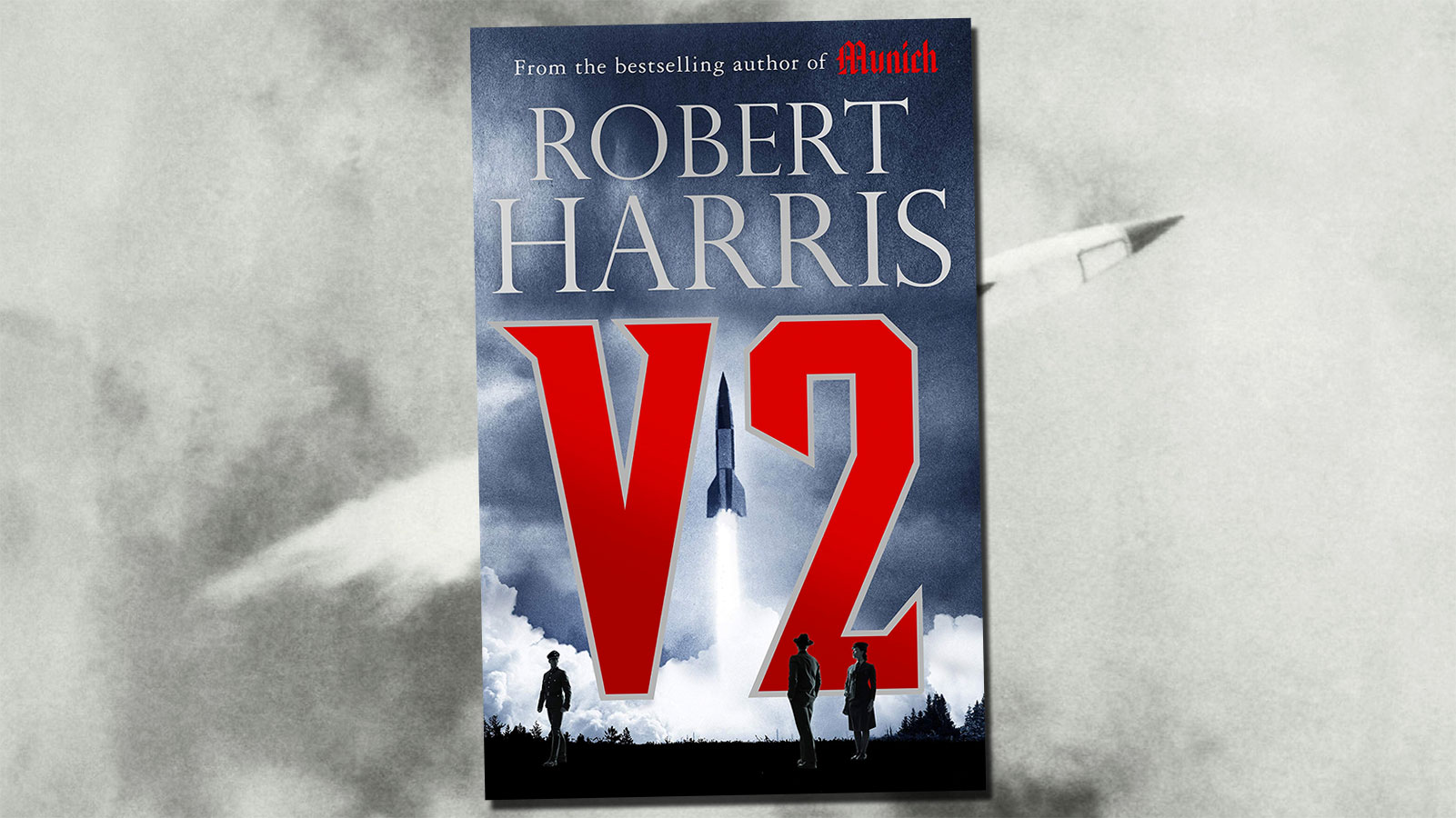 Screen Test
Harris' invented and conflicted rocket scientist, Dr Rudi Graf, remembers von Braun showing Hitler a film of the successful rocket tests, which prompted the Führer to claim that if he had this weapon in 1939, no one would have dared go to war with Germany.
"Yes, if they had had a rocket capable of hitting London or Paris, it would have been much more tricky decision to go to war, and Germany would have been able to intimidate its neighbours much more successfully. It was brilliant, what the rocket engineers did in the time that they did it. It was astonishing, and we wouldn't have got to the moon without Adolf Hitler. It's a crude, but true statement, if they hadn't put the resources of the German state behind rocket development, we would have never been ready to go to the moon in 1969."
There is extant footage of Major-General Dr. Walter Robert Dornberger – another of the leaders at Peenemünde – recalling how Hitler jumped up after seeing the film and made von Braun a professor and promoted Dornberger himself on the spot, although he reckoned that Hitler expected too much from the rockets. I asked Harris if he agreed with this, that Hitler, in his desperation, thought the V2 would turn the tide.
"I think that he did, otherwise he wouldn't have diverted such industrial production to it. His order was for 10,000 to be built, but how many did they fire, about 2,500? At the peak of production, they were making one every 90 minutes in that terrible factory, but it was too little too late. They had to limit the size of the rocket in order to make it mobile, and that meant a one ton warhead. A one ton bomb in the centre of London could do an awful lot of damage, but it isn't going to halt the allies in their tracks."
Advertisement
It's remarked upon in the novel that the V2 was produced by an enemy that was supposed to be beaten, and made you wonder what else Hitler had up his sleeve. Was the weapon's main effect a psychological one on the citizens of London?
"Imagine how much fear spreads across London now, if there's a terrorist knife attack. Imagine if several times a day you hear the boom of an incoming rocket striking a residential area. And there was no way of protecting yourself against it. It was worse than the doodlebug [the V1 flying bomb], which at least you heard. It was worse even than the heavy bombing raids earlier in the war, it was just so arbitrary. You wouldn't know until it had hit and, after five or six years of war, that really preyed on people's minds, so it definitely had a huge psychological effect. And also, because it struck so hard and penetrated so deep, it would damage buildings within a radius of a quarter of a mile. The casualties were, relatively speaking light, but the damage - 600,000 homes or buildings, either damaged or obliterated - that was severe."
Morality Collapses
Towards the end of the narrative, the German engineers are being driven through London, and they can see the chaos their work has wrought.
"That is a true story," Harris confirms "Von Braun and a couple of the senior engineers did come to London in September 1945, and he was disappointed that they'd cleared up the rubble, so he couldn't actually tell how much damage the V2 had done. I tried to bring this home in the novel, the sort of disconnect between the science and the engineering, and the effects. And that, I think, was probably the same with the atomic bomb. The race to build it was somehow disconnected from the effects of it. That's what happens in wartime, morality collapses."
There's an observation from the British side that in strictly military terms, the rockets are a bloody nuisance, but they're not going to be a decisive factor in the war. This should not imply that the Allied response to the rocket threat was anything less than full on, as Harris explains.
"The first V2 flew in October 1942, the British finally spotted it around May or June 1943. The moment they identified this 40 foot rocket in the Baltic, it became the number one British war crisis. The cabinet met at 10 o'clock at night, and they agreed that the whole of the RAF Bomber Command would attack Peenemünde as soon as there was a full moon. It's astonishing to think that that 4200 air crew and 600 bombers were thrown at it. They took it extremely seriously, but I think when it started to hit London, they may have breathed a slight sigh of relief, as they had an isolated effect. But, at any given moment, it could have hit number 10 Downing Street or Buckingham Palace or the Houses of Parliament. There was no way of stopping it, they couldn't find the launch sites, they couldn't jam it. By the time it was in the air, it was only a couple of minutes away. I don't mention it in the book, but they sent a big RAF raid to try and carpet bomb it in January of 1945. They missed, as they so often did, and bombed the Hague instead killing hundreds of Dutch civilians. It was unstoppable, but it wasn't going to change the outcome of the war. Hitler had lost, so there's an element of kind of spitefulness about it.
Hence the name "Vergeltungswaffe 2", or "Retribution Weapon 2". One wonders if the von Braun's character has been slightly romanticised, given what he achieved later. There's a story of him acquiring a copy of By Rocket into Planetary Space by Hermann Oberth as a young man, which inspired an interest in physics and mathematics, subjects that had previously frustrated him, which seems straight out of a press release. Harris argues against this.
Advertisement
"I think the facts speak for themselves. He was single minded, he was a dreamer, but he was a dreamer with astonishing gifts of organisation, political skill, and charm. It was a pure accident of history; they started to fly these little things on the waste ground north of Berlin just as the Hitler regime came in. As a result of the Treaty of Versailles, Germany couldn't rearm conventionally, so they were trying to find different weapons, and started to take an interest in rockets. Von Braun started off idealistically, but he was very practical. The only way to get the resources to really build a rocket would be through the military, so he would therefore have to join the Nazi Party, and if he was offered an honorary SS rank, he had to take it. It was a Faustian story, he made a pact with the devil."
General Brutalism
Speaking of the SS, Obergruppenfuhrer Hans Kammler, who had already served as chief of Office C, the department of the SS Main Economic and Administrative Office charged with the design and construction of concentration camps, employed slave labour during the building of the rocket production facility at Nordhausen. There was testimony from some former prisoners that von Braun wasn't as clean as he may have claimed either.
"I'm sure that must be the case," he concedes. "He reminds me very much of Albert Speer [Hitler's architect, who was convicted at Nuremberg and sentenced to 20 years] who was a great friend of his. They weren't evil or sadistic, and I don't think von Braun was a Nazi, deep down, but I think he was lucky not to be prosecuted for war crimes. It's impossible to have been the director of engineering of the V2 project, and have had no role in the mass manufacture. I mean he must have known what was going on."
Harris sees dirt on both sides.
"People became brutalised. Bear in mind, the British and the Americans were bombing German cities to smithereens night after night, on a vastly greater scale than anything the Germans had ever done. So there was this general brutalism around, but I think von Braun's hands were very dirty, but they were too valuable to be sent to jail. The Americans protected them and spirited them away, more than one hundred went to work, building rockets for the American military."
It's difficult to view Operation Paperclip, the secret project that took all these German scientists and engineers to America after the war, as justified at this remove.
"I think that it's morally questionable, just as aerial bombing is questionable, just as the dropping of the atom bomb on Japanese civilians is questionable," Harris offers. "One of the jobs of historical novelists or historians is to judge people by the standards of that time, or at least to try and understand their mindset then. The Americans were already worried about the Russians, and if they hadn't taken them, the Russians certainly would. If the German state was to continue to function, the crimes of tens of thousands of people simply had to be overlooked."
Advertisement
Such white-washing had repercussions.
"That, of course, gave rise to the Baader-Meinhoff [the militant organisation, active in 1970s Germany, who, in part at least, reacted to the positioning of former Nazi Party members in the then-government] terrorism a generation later, when children growing up started to realise what their parents had done. There was a huge act of collective forgetting, and the rocket scientists were a part of that. I think one just has to give a nuanced answer, you have to transport yourself back to that time."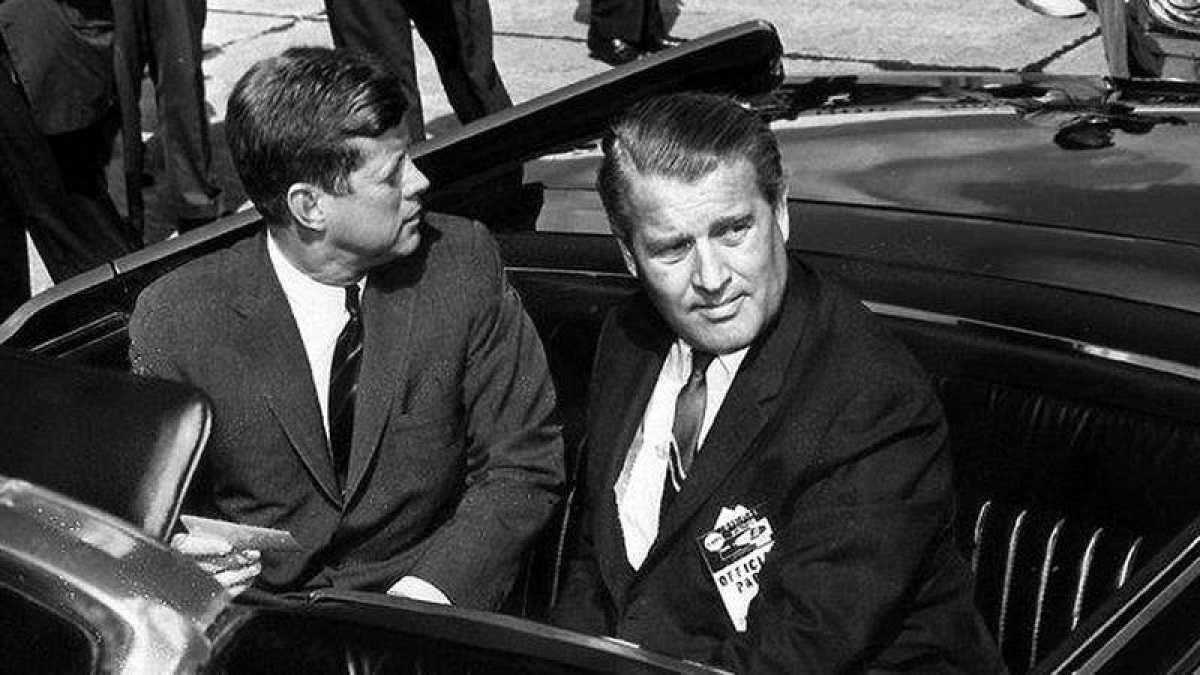 Physics and Mathematics
The science behind a parabolic rocket is well-explained in the book. If I'm correct, gravity takes over the driving at a certain point. I run this by Harris, and he illustrates it with a simple example.
"It's exactly like throwing a stone. You have the propulsive power of your arm that throws it. And after that, it's flying on its own. The V2 engines ran for about a minute and then cut out. After that it traveled most of the way in free flight."
The formula that Kay and her fellow WAAF officers use to try to determine the rocket's launch site by backtracking from the point of impact is also relatively easy to grasp, thanks to Harris' explanations.
"I haven't seen any reference to it in any official history of intelligence or, or ballistic missiles or defence or anything like that, but her account is too detailed for it not to be true. I suspect that the unit was told they were more significant than they were. I set off thinking I was writing a book about, a hidden chapter in the war of triumph against Nazi rockets."
Advertisement
It didn't quite work out like that, however.
"It turned out that you could never work back the parabolic curve to the degree of accuracy needed to pinpoint bomb. The technology wasn't there, and it doesn't look as though they ever actually hit a launcher but in a funny way that made the story more interesting rather than less. It became a story of two people almost grappling in the dark. The Germans being told that they were wiping out London when they weren't. And these women being told that they were destroying the rocket sites when they weren't. There was a sort of strange equivalence."
Out of frustration, Graf starts to sabotage the rockets. Did this kind of thing actually go on?
"I think some of the workers in Nordhausen did and, of course, were executed when that was discovered. The Germans were always paranoid that they were being sabotaged, but they were just so unreliable that one in ten or so of them blew up anyway, but I invented the idea, I hope plausibly, that Graf might sabotage his own rocket."
Love and Rockets
In order to lighten the mood slightly before we finish up, I point to Kay's friend Barbara asking her if she had ever kissed a man who wasn't then blown up, as Harris' heroine has a lucky escape from the rocket's blast, and ask the author if he was referencing Tyrone Slothorp in Thomas Pynchon's Gravity's Rainbow, whose sexual encounters would seem to predict the V2 rocket strikes. Harris laughs my facetious lob out the window.
"To be honest I haven't read it," he admits after he's had a good howl. "It is the most brilliant title, but it's not my kind of book. And also, once I started writing mine, I didn't want to be influenced by it."
Just a coincidence so?
Advertisement
"If you think about it," says Harris, humouring me, "your characters have to have some stake in what's going on, so they are likely to be on the receiving end of a bomb, and it's quite likely they might be in bed."
Harris also assures me that there is no schwarzgerät installed in any of his rockets. Needless to say, he is already tinkering with something new.
"I've got a vague idea, and that's the way I like to work. I don't have any hobbies. writing is my great pleasure in life. It's another historical idea, it's very difficult to write anything contemporary now, it would have to reflect the pandemic, and frankly, I'm sick to death of the pandemic."
The jacket of the book quotes The Times description of Harris as the "master of the intelligent thriller" but how does he see himself, as a thriller writer rather than a political or historical one?
"In a way I consider myself all three of those," he reckons. "I'm interested by my background and temperament in politics [Harris is a former political editor of The Observer], and if you write about politics in fiction, you almost invariably find yourself writing about treachery, secrets, and all those things that are considered the province of a thriller, rather than of a literary novel. I enjoy crafting stories, giving them a shape, and in particular, I like writing in a way that draws the reader in and forces them to keep on reading. The sit down, pull up a chair, I want to tell you a story aspect of the whole thing is something that gives me a lot of pleasure."
As Harris mentioned it himself, I ask what he makes of the perceived gap between the notion of a thriller writer and that of a literary novelist. He replies with a line which would spruce up any undergraduate essay.
"I'm tempted to say a literary novel is just a novel without a plot. I read literary novels, I have a degree in English, but I think my temperament and the subject matter have led me to write these sorts of books, although I try to take care over them with description and dialogue and so on. The main thing in life is to have readers, to communicate what excites you and interests you to other people, so I'm perfectly happy to write what I do, and the thing I'm most grateful for, and touched by, is that a lot of my readers are prepared to follow me into different periods. I don't have some thousand page bildungsroman in the drawer."
Advertisement
V2 is out now, from Hutchinson/Penguin Random House, and is reviewed here.