By: Lucy O'Toole
Protestors are blocking road traffic on O'Connell Bridge this afternoon, as part of a global movement against climate change.
Extinction Rebellion Ireland have taken to O'Connell Street today to demand urgent government action on climate change.
The protesters gathered at the Spire at 1pm, for a series of speeches and performances, before moving to O'Connell Bridge, where they are blocking road traffic in an act of civil disobedience. The protest is expected to cause serious disruptions for those attempting to drive through the city.
Speaking to Hot Press at the start of the protest today, Extinction Rebellion Ireland's Eoin Campbell estimated a turnout of "a thousand or two".
"Our message is really clear," he says. "We're seeing climate breakdown in front of our eyes. We have lost 80% of flying insects in the last 30 years. Systems are seriously breaking down. Our message is about emotionally connecting with the grief of that."
Extinction Rebellion was formed in Britain last year, and has since expanded rapidly around the world.
Advertisement
The O'Connell Street protest is part of a wider movement, the Week of International Rebellion, which is currently taking place across over 40 countries. Large-scale demonstrations in London this week have led to the arrests of hundreds of people. Extinction Rebellion's 'Day of Love' demonstration is also underway today in Oxford Circus, with actress Emma Thompson appearing as a featured speaker.
"London has done an incredible thing this week," Campbell says. "It's all about civil disobedience, the mass mobilisation of people, and staying out in the streets. Today is a token effort to start our adventure in trying to stop climate breakdown. Now we have to ask, 'where do we go from here?'"
Of course, the severe disruptions these protests are causing have been criticised by many. Campbell, however, argues that there is no viable alternative.
"Normal protests aren't working anymore," he says. "We're polluting 60% more in the last 30 years. The current system, even with Greenpeace, Friends of the Earth and the Green Party, clearly isn't working. In fact, it's getting worse."
An Extinction Rebellion demonstration is also set to take place in Cork on Saturday. Protestors will stage a symbolic "die-in" on North Main Street in the city centre.
Recent months have seen a notable surge in climate change concerns, with organised schools strikes taking place in Dublin and other cities across the globe.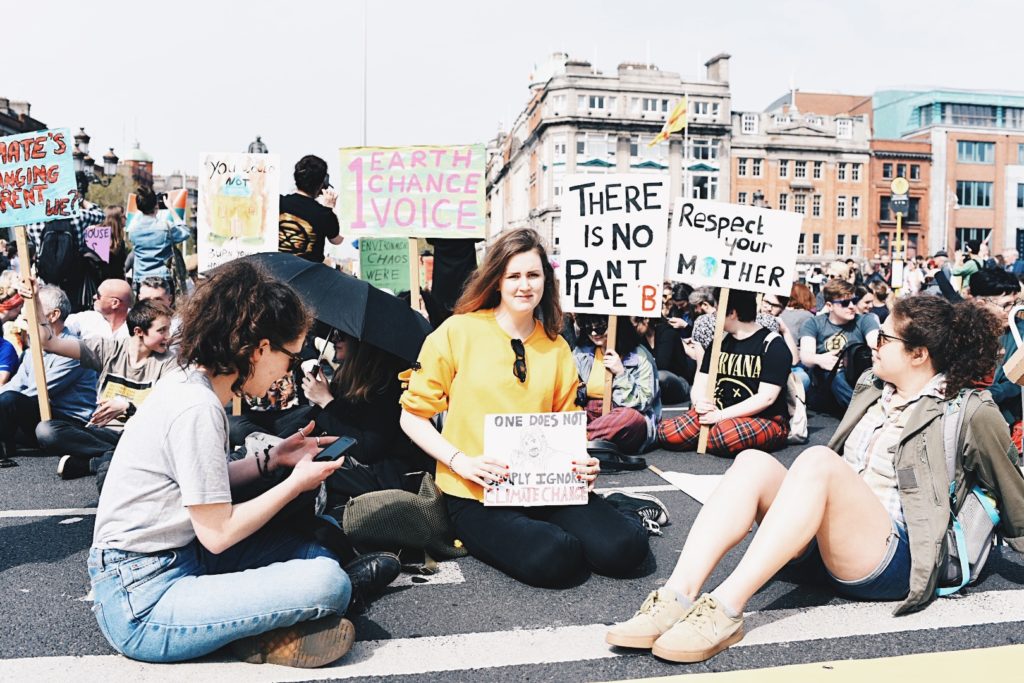 Advertisement