The Hot Press team has compiled a list of our best albums of the year. Each day we're revealing ten more LPs, all in the lead-up to our absolute favourite one of 2019.

50. King Princess - Cheap Queen (Columbia Records/Zelig Records, LLC.) by Ed Power 8/10
Mikaela Strauss announced herself with a flourish with 2018 single '1950'. That belter pitched her as a star-crossed torch singer for the LGBT community. But she can cut all sorts of figures, as confirmed with a stunning Irish debut at Dublin's Academy earlier this year, at which she giggled, preened and vaped – all lapped up by an audience that couldn't stop swooning.
The performance suggested there was more to the 20-year-old Brooklyn native than big lungs and a flair for closing-time melancholy. She doubles down on that impression with a rollicking first album that bounces between hands-in-the-air stadium synth ('Hit The Back') and wee hours self-help ('If You Think It's Love').
For all its confidence, the record was apparently borne of a period of intense stress as she struggled to match expectations set by '1950'. Her biggest hit is conspicuously absent – a gesture of immense ballsiness that suggests Strauss has no intention of being defined by past achievements. Instead, she comes out swinging with a long-player by turns swaggering and fragile, and always keyed into an electrifyingly specific vision.
Advertisement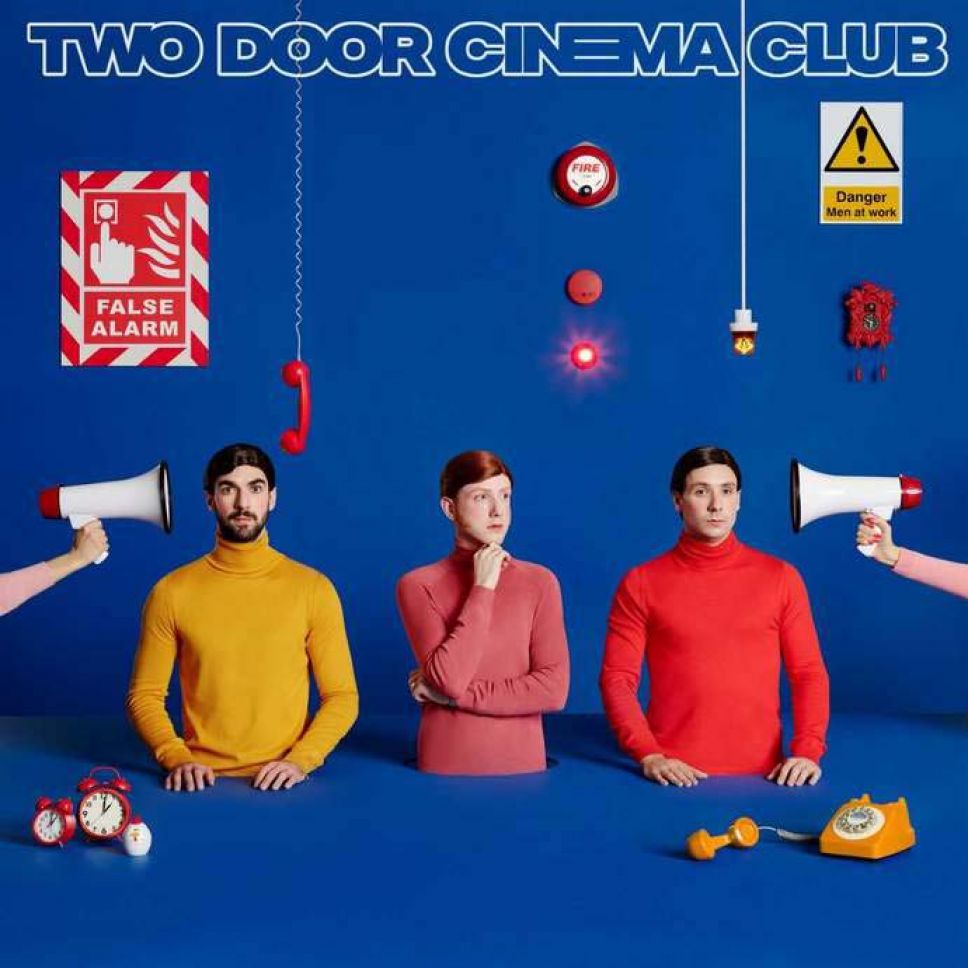 49. Two Door Cinema Club - False Alarm (Prolifica Inc.) by Ellie MacLean 8/10
While their fourth studio album draws on the distinctive sound that put them on the map back in 2010, 2019 sees Bangor alt-rock trio Two Door Cinema Club successfully channel their celebrated quirkiness into their most mature record yet. The 10 tracks are characteristically bright, incorporating elements of futuristic electro-pop into classic indie/alternative rock. Vocalist Alex Trimble is impressive throughout the record, which boasts an abundance of high energy anthems.
Standout moments include opening track 'Once', a colourful, upbeat effort that addresses our obsession with social media; the delightfully introspective 'Nice To See You'; and 'Break', which mixes off-kilter riffing with dreamy synths. Indeed, the latter is wonderfully atmospheric, fading out with the refrain "Is it too late?"
False Alarm smoothly blends all of its distinct sounds into a unique cocktail. It's a record full of character and energy, which impressively realises TDCC's creative vision. A keeper.

48. Solange - When I Get Home (Rca) by Ed Power 8/10
Advertisement
The Knowles sisters have cornered the market in surprise album "drops". Last year, Beyonce released, without warning, her Carter Family hook-up with Jay Z (takeaway: Beyonce's a better rapper than her rap superstar husband). Now her younger sister has put out the follow-up to her fantastic 2016 odyssey A Seat at the Table. That record was an unflinching chronicling of life as an African-American woman in a United States on the cusp of saying farewell to Barack Obama and welcoming Donald Trump. It was bittersweet and bruising –  an R&B fugue state that casts its spell slowly yet inexorably. She plunges even deeper here.
Inspired in part by her upbringing in suburban Houston, When I Get Home is both a love letter to her childhood and also reflection on how far she has come and the challenges that remain. Along with all that it is brimming with cameos. Gucci Mane turns up on the bifurcated 'My Skin My Logo' – it starts slo-mo then turns stormily hectic – while Pharrell contributes production touches and Devonte Hynes and Tyler, the Creator and Panda Bear are part of a backing choir that swoops in at the end of 'Time (Is)'. Jazz, at its most dislocated and free-wheeling, is an influence, too, as proclaimed on lulling bangers 'Way to the Show' and 'Stay Flow' . What the record lacks are break-out songs with the same impact as 'Cranes In The Sky' and 'Don't Touch My Hair', the big "hits" off Seat at the Table. But none of that matters. 'When I Get Home' isn't a pop record. It's a dream, a spell, an incantation that wins you over by increments but wins you over all the same.

47. The Chemical Brothers - No Geography (EMI)by Stephen Porzio 8/10
When the apocalypse comes, the Chemical Brothers should DJ it. I say that because the electro legends' ninth LP is laced with a sense of impending doom, yet still manages to be fun. Opening track 'Eve Of Destruction' sets the tone.
Its siren synths, chorus delivered by robots, and lyrics describing a global catastrophe contrast with fast cowbell sounds, samba drums and samples of cheering audiences. It also features the first of many ace transitions between songs, leading into 'Bango', which morphs the previous track's percussive elements into an avant-jazz freak-out.
Mid-record, proceedings get more upbeat. With its softer piano melody and choral samplings, 'No Geography' is a welcome slice of good-old fashioned euphoric dance. 'We've Got to Try', meanwhile, is fist-pumpingly brilliant thanks to its massive soul-inflected hook, orchestral instruments and trip-hop beat.
Advertisement
Yet, darkness lurks even in the poppier tracks on No Geography. Sometimes it thrillingly spills over in unexpected places – like the loud, drill-like drop on 'Gravity Drops', or the cacophony that erupts midway through 'The Universe Sent Me'. By the time we get to final tracks 'Free Yourself' and 'Mad As Hell', the sirens from 'Eve Of Destruction' are back – and even louder.
Overloaded with vastly different sounds, The Chemical Brothers' latest is a messy and abrasive LP. No Geography is also full of passion and often exhilarating. It isn't a perfect record, but it's a record for our times nonetheless.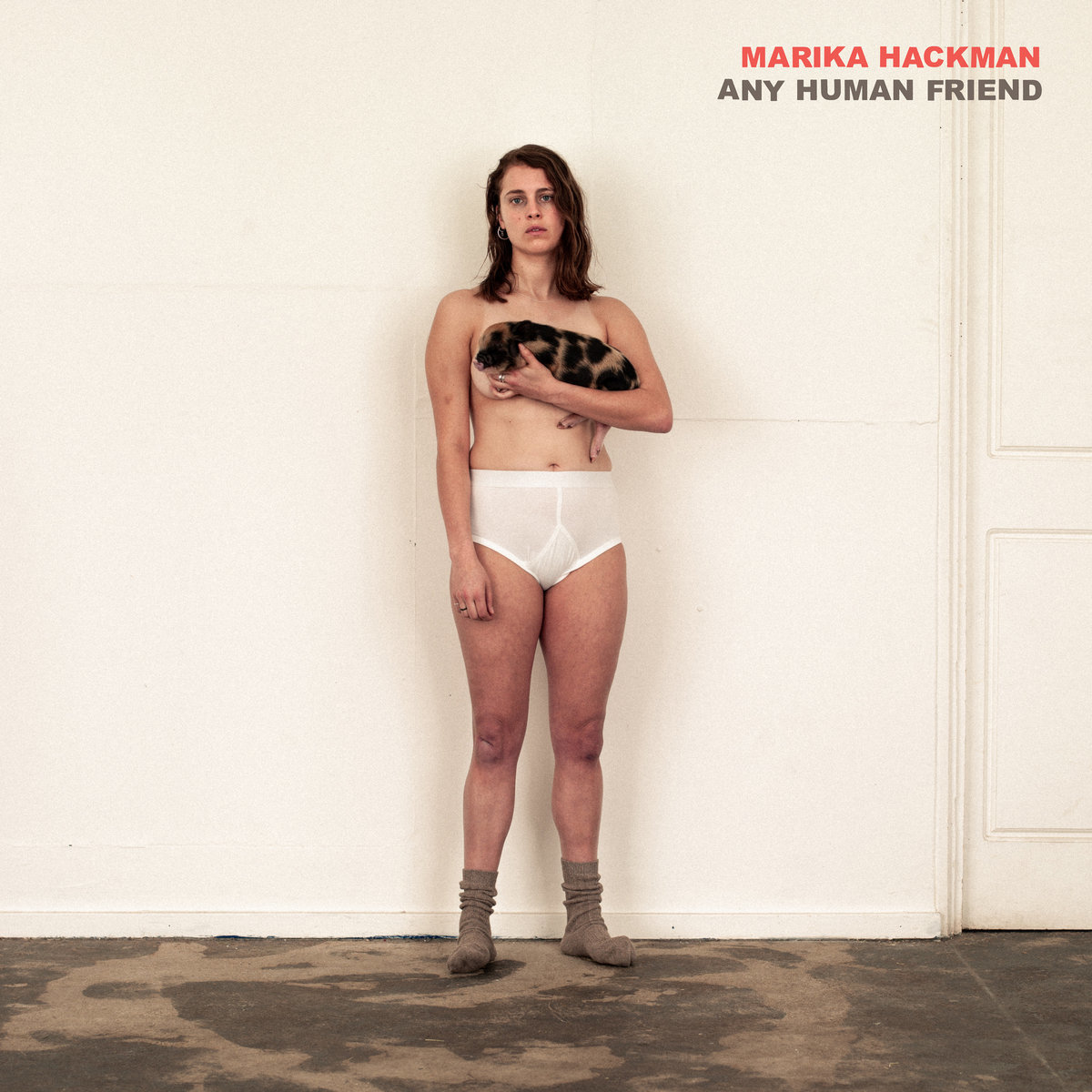 46. Marika Hackman - Any Human Friend (EMI) by Colin Sheridan 9/10
Whatever happened to Marika Hackman, the folksy ingenue who showcased a likeable and non-threatening collection of folk songs with her 2015 debut We Slept at Last? Lord knows, but somewhere between that release and the 2017 follow-up I'm Not Your Man, she transformed into a biting, snarling force of nature who demanded to be taken seriously.
Hackman returns with Any Human Friend, an album with scarcely a bum note, a two-fingers to archaic societal notions of traditional (read heterosexual, subservient) relationships. A casual listen reveals catchy songs with confident hooks and choruses, but repeat visits reveal layers of self-love and self-loathing, of confidence and isolation, of sex and desire.
On 'All Night' Hackman regales us with the joys of good and bad cunnilingus – sample couplet: "We go down on one another/ you're my favourite kind of lover" – while 'Hand Solo' does exactly what it says on the tin; a eulogy to masturbation and the alone time that goes with it: "I gave it all/ But under patriarchal law/ I'm gonna die a virgin", lyrics such as this taking a not-so-subtle dig at the aforementioned outdated attitudes towards how we view sex – especially sex between two women.
Advertisement
The beauty of this album is that none of it is played for horrified gasps. The lyrics may take you aback at first ("My finger touch/ I've been feeling stuff/ Dark meat/ Skin pleat/ I'm working"), but in the context of the songs built around them, it sits perfectly as a self-effacing take on society and human connection. Hackman's time has most definitely come – no pun intended.

Brian Brannigan seems plugged into the disenfranchised of Irish society: his is the voice of the addicts; the homeless; the refugees fleeing civil war and poverty for a shot at the western dream; the kids cowering at home as their father drinks that week's grocery money.
It's also the voice of a generation of Dubliners whose communities were torn down in the name of 1960s progress, as they were uprooted from the city centre and re-housed in the newly created suburbs like Finglas and Ballymun. On tracks like 'Metal Railings', he gives voice to his parents' generation, "forever looking back" at the communities they left, while 'Long Balconies' includes their children, whose "accent was flat and of that we were proud/ But only as much as our poverty allowed."
For this fourth A Lazarus Soul album, Brannigan is joined by longtime cohorts Anton Hegarty (Future Kings Of Spain) on bass, as well as Julie Bienvenu (Lines Drawing Circles) on drums, and multi-instrumentalist and producer, Joe Chester. Together they have wrought a rich tapestry that resonates with sadness and anger: this is not an easy record to listen to without some of that rage or grief spilling over from artist to audience.
For the most part, the music eschews the dark rock that characterised much of A Lazarus Soul's earlier work, sticking to the folk tradition reminiscent of Luke Kelly or Planxty, which characterised some of the most powerful tracks on 2014's Last Of The Analogue Age. It's not until the closing 'Settled Kids' that he finally lets the band off the leash, the distorted guitar coming as a blissful release.
Advertisement
The sprightly melody of 'Black & Amber' is at odds with the seriousness of the lyrics, the title being the name of the pub where the father figure spends his day, "sinking pints of plain and smoking 20 Major with the change." Rarely has an acoustic guitar been played with such rage as on 'Cruelty Man', as Brannigan rails against the decades of crimes committed by the Church against ordinary people ("If there's a heaven, father, then you're going to fucking hell").
Brannigan's voice is surprisingly sweet on 'Lemon 7s', as he narrates a heartbreaking tale of addiction, abuse and homelessness: "Pills ground down like powder till your problems are no louder than a little infant whimpering for ma to come and help." The singer seems to understand Ireland's lost and lonely souls far better than many of the politicians charged with helping them. Together with Damien Dempsey and Barry McCormack, Brannigan continues to kick against the pricks, ensuring the more vulnerable voices in Irish society are heard.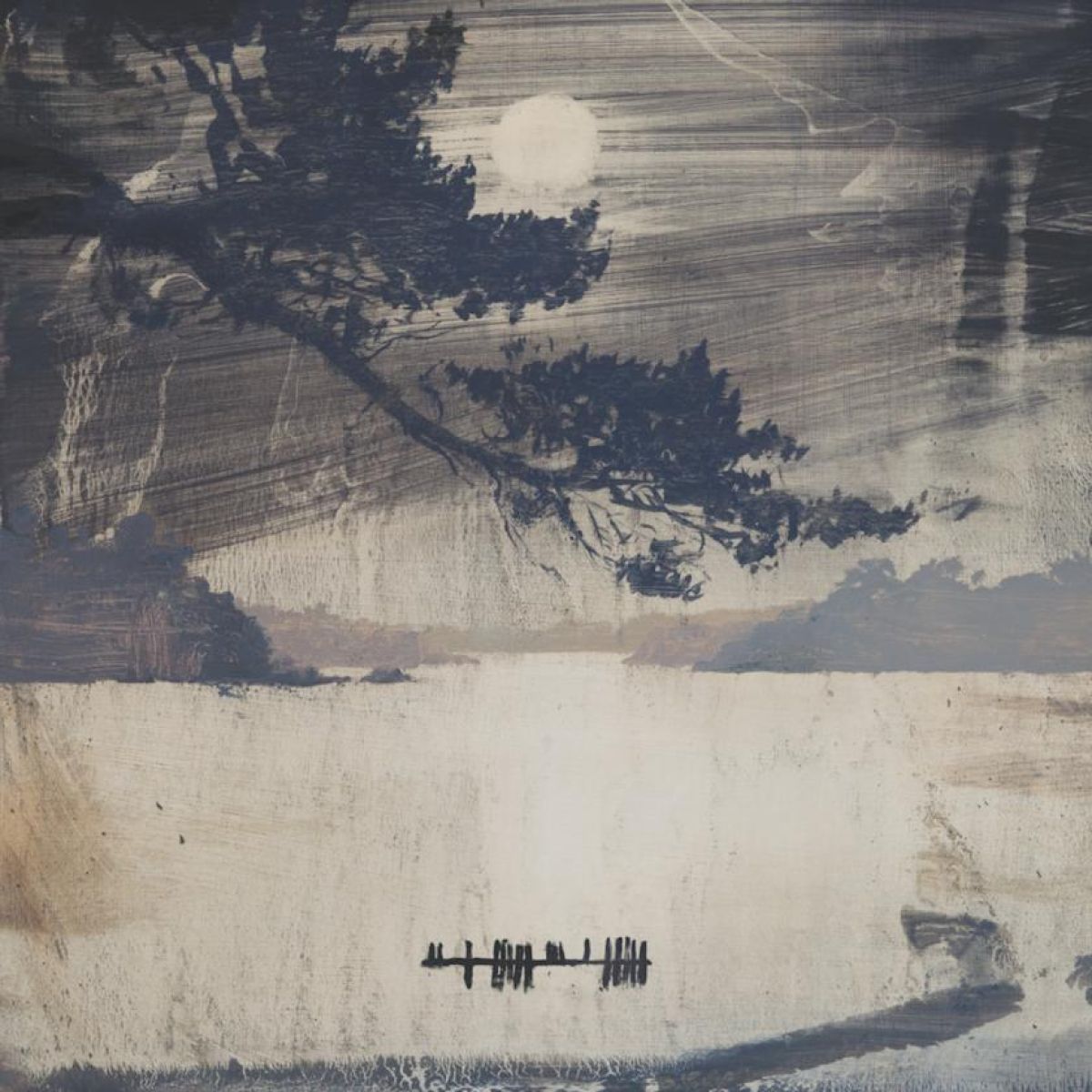 44. Daithi - L.O.S.S (Strange Brew) by Lucy O'Toole 8/10
A firm favourite on the Irish festival circuit, Daithí's 2019 was already looking bright – with stand-out sets at Love Sensation, All Together Now and Forbidden Fruit. The autumnal arrival of his long-awaited follow-up to 2014's In Flight, however, marks the most unexpectedly thrilling chapter yet in the Clare producer's career, as he moves beyond from his image as a fiddle-wielding wunderkind to a rounded and complexly layered artist.
From the ambient opener 'Take The Wheel', featuring Bell X1's Paul Noonan, Daithí immediately establishes L.O.S.S as a compelling alternative to the escapist electro-pop that's earned him his formidable live reputation. Steeped in poignant reflections on life, loss and faith, the track introduces a sense of all-pervading, though not altogether hopeless, melancholy – creeping into even the album's more high-energy moments.
Daithí isn't totally ripping up the rulebook, however. His sounds continues to feed off the raw landscape of rural Ireland just as much as the pulsing heart of its urban club culture. From Ailbhe Reddy to Tandem Felix, he also maintains his crown as the king of collaboration – stressing the importance of community and alliance, even in the darkest of times. Still, these guest appearances don't distract from L.O.S.S.'s overarching narrative, in which Daithí maintains a central role.
Advertisement
With a sensitive ear for pace and intricate layering, Daithí has carved out a compelling new path in Irish electronica.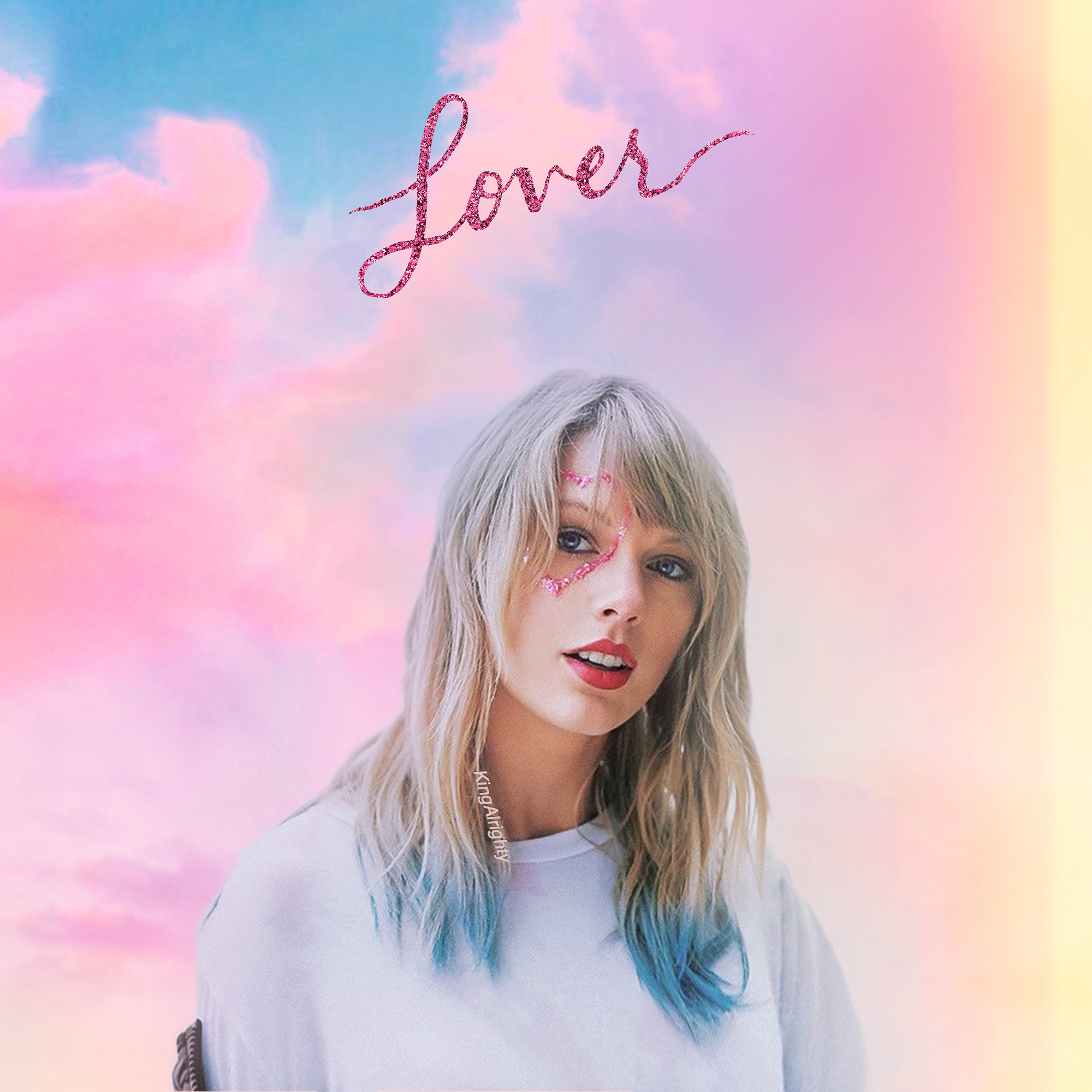 43. Taylor Swift - Lover (EMI) Edwin McFee 8/10
Considering the fact that Taylor Swift has made a hugely successful career out of a fascination with endings, I suppose it's rather fitting to begin the review of her seventh album with its final song. As the last notes of closer 'Daylight' ring out, Swift says (not sings….) "I wanna be defined by the things I love / Not the things I hate / Not the things I'm afraid of / Or the things that haunt me in the middle of the night". These lyrics perfectly capture the spirit of Lover.
Recent records have seen the singer/songwriter embrace different themes, and sometimes personas. If previous LP Reputation cast her in the role of scorned pantomime villain, then on this latest release, she plays a loved-up spokesperson for the social media age. An album that may perhaps mark the end of phase two of the Taylor-verse (ie. the one where Swift transitioned from talented country queen to super slick, all-conquering pop star), if Lover does mark the closing of that chapter in her life, she's certainly finishing it with a bang.
Before we get into the meat of the LP, let me first state that if you're one of those people who like to pontificate about "real music" (which usually seems to refer to bands from decades ago), you're better off reading something else. None of the 18 tracks on offer will change your opinion. Instead, Swift very much revels in the world and mythologies she's built over the past 13-plus years, and fans of her various incarnations will find something to, well, love on the album.
'Soon You'll Get Better', featuring the Dixie Chicks, is a welcome nod to her Nashville past, and a touching tribute to her mum and her battle with cancer. 'Cruel Summer' recalls the euphoric, '80s-flavoured rush of 1989, while 'The Man' – which tackles gender imbalance – could almost be a spiritual heir to Speak Now's 'Mean'. As enjoyable as the knowing references to the past are, it's the tracks that hint at her future which really give us something to sink our teeth into.
Advertisement
The saxophone-peppered slow jam, 'False God', draws on Prince and The Weeknd for inspiration, while 'It's Nice To Have A Friend' will be dissected for years to come. Employing steel drums, a trumpet and a Canadian kids' choir, the indie/alternative-minded song marks her biggest stylistic change since 'Shake It Off'. Best of all is the title-track, which takes Mazzy Star's 'Fade Into You' as a touchstone and sprinkles a little pop suss on top, creating one of the finest songs Swift has ever put her name to.
Granted, 18 tracks is a little too much (we could do without the twee 'London Boy' or the lukewarm ballad 'Afterglow'), but in fairness, Taylor has never been one to do things by half-measures now, has she?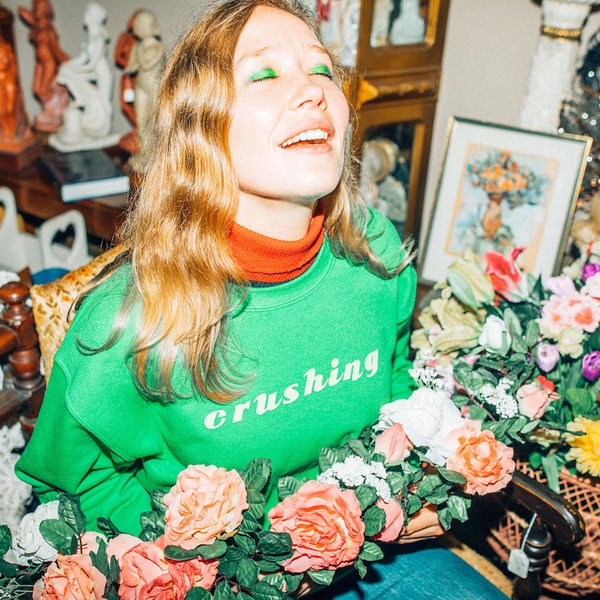 42. Julia Jacklin - Crushing (Transgressive) by Joey Molloy 8/10
On her breakthrough sophomore record, Julia Jacklin is completely vulnerable. This collection of heart-wrenching tunes finds the singer-songwriter exploring complex emotions and social anxieties. Over sparse instrumentation, she cuts straight to the point and lets her stunning voice take centre stage.
The magnetic core of the record is the anthemic 'Don't Know How to Keep Loving You.' Here, Jacklin regretfully confesses, "And every gift you buy me, I know what's inside/ What do I do now? There's nothing left to find." It's, well, an absolutely crushing line. It doesn't stop there. Across the whole album Jacklin pens disarming lyrics like this that dig at our deepest fears and desires.
Though she may leave us second-guessing our love lives, we aren't second-guessing our verdict on this album: Crushing is a bonafide success.
Advertisement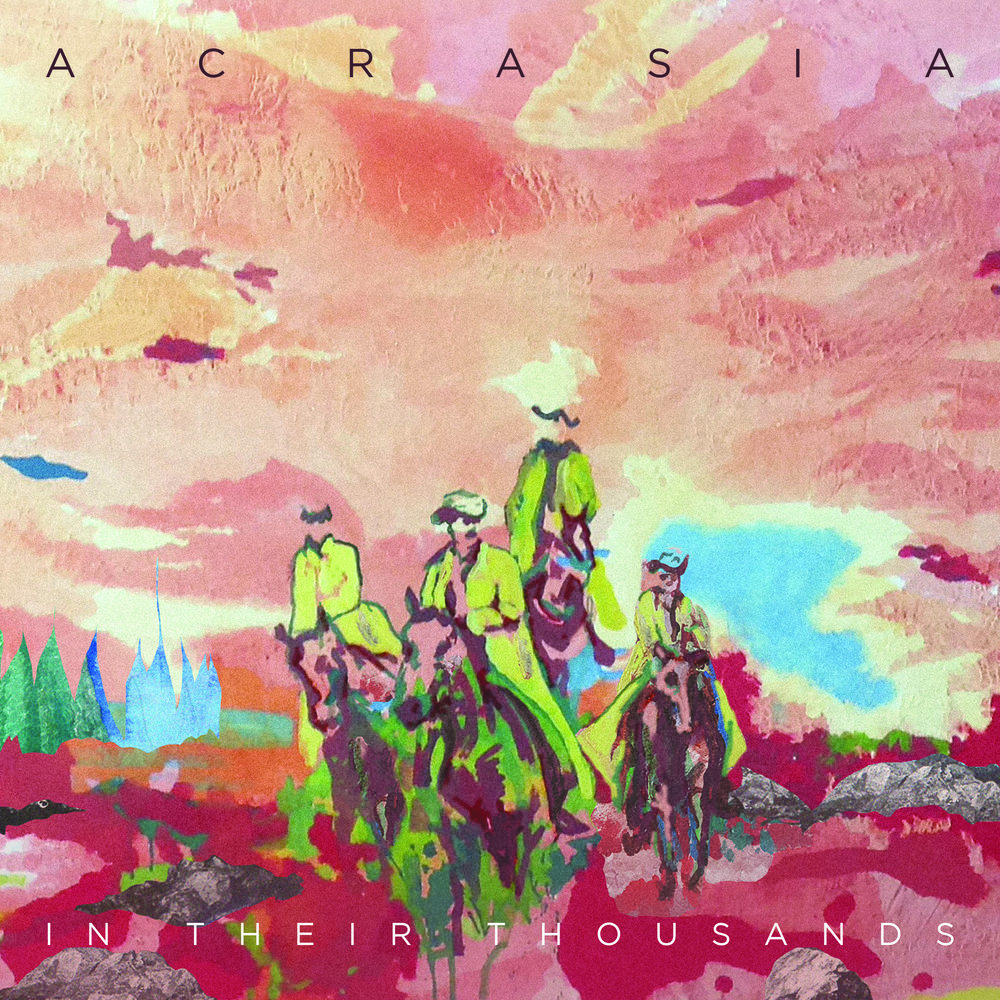 41. In Their Thousands - Acrasia (Thran Rex Records) by Paul Nolan 8/10
One-time winners of the Guinness/Hot Press Play On The Day competition, Donegal four-piece In Their Thousands specialise in wonderfully hypnotic art-rock, showcased to perfection on their latest album Acrasia. Opener 'Faults' is a beguiling slice of atmospheric Americana, with echoes of luminaries like Smog and Cowboy Junkies.
The title track is gloomy post-punk a la Interpol or Editors, while the sweeping 'Blood Vessels' has a widescreen power tailor-made for arenas. Perhaps the real standout is the slow-burning 'Get Over Myself', the slowburning rhythm and haunting desolation of which recalls the darker realms of the post-rock. There are some inspired lyrical flourishes too, capturing a sense of melancholic loneliness: "I see people in the cities / They take it all in and let it all go".
Elsewhere, 'Money' bristles with angst; 'Golden Dreams' is exquisite acoustic folk; and the thumping 'Stoned' is a proper indie anthem. Overall, another hugely impressive effort from one of the country's most underrated bands.