Friday Junior Osemwekhae: "My story is not reflective of every migrant experience, but it is the truth"
Understanding the migrant experience is vital to facilitate the campaign for integration and inter-culturalism in Ireland. Friday Junior Osemwekhae of Young Migrant Figuring Life Out (FLO) reflects on his Irish experience – and on the steps we can all take into a better future.
Growing up in Ireland has truly made me the man I have become today. As a 31 year-old, I hope to give my Nigerian family and my Irish community alike reasons to be proud of me and of what I do in life. That desire to bring these elements together and to make the most of them was instilled in me, both through my Edolite family since birth, and the influence of my new-found home in Cork.
As a teenager, I focused on the differences between my birth place and the new place I found myself in, including: (1) the tropical Nigerian weather being better for my bones than the grey, rainy Irish climate; (2) the idea that Nigerians spoke the Queen's English while Corkonians spoke…'Cork-ese'; and (3) the Irish food was just not hitting the spot as well my mum's spicy cooking had back in Nigeria.
As I got older and wiser, however, I realised that Benin city and Cork city had a few cool things in common like: (1) the Benin Kingdom cultural colours being red and white like the Cork County banner; (2) the fact that both Cork and Benin were ravaged and burned down by the British forces; and (3) Benin city and Cork city are geographically located in the south, with notions of being an independent republic of sorts!
What I appreciate, looking back over my experiences, is the journey I have been on. It is one that I want to share with youth who are coming through now, hopefully educating them on things to do and possibly avoid. After clearing the path as an unfallen adventurer, I want young people to be able to cycle on – and go beyond – what I ever envisioned for myself.
I guess when they told me 'on your bike' as a teenager, I took it literally.
Advertisement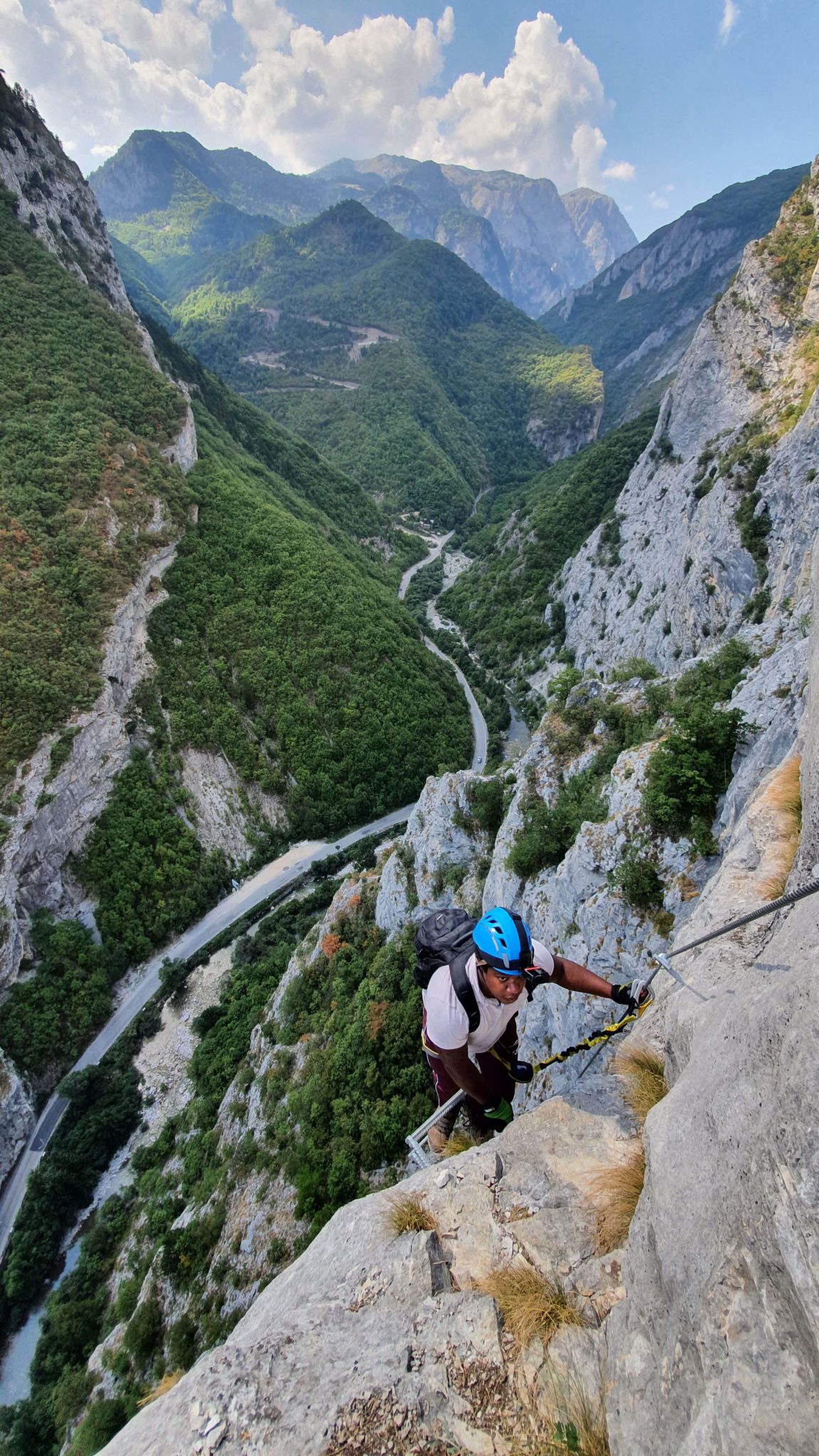 OUT OF THE DOGHOUSE
In the beginning secondary school was a doghouse for me. I couldn't catch a break. On my first day of school, I was called into the principal's office, not due to something I did but because of where I lived, a council estate. I was warned to stay clear of the kids in my neighborhood, even though I had yet to speak to them. At the time I was very confused, a new migrant kid struggling to make new friends being handed a handicap – told to attend school and ignore his neighbours.
Attempting to put this into practice brought about more issues than solutions. There was only one way to school and every kid met at the entrance of the estate to walk in together. I stood out not just because I was the new kid on the block. Ignoring them, I walked past them every morning, which ended up working against me. Teenagers by their nature are self-conscious and worried by how they are viewed by their peers, so when the fateful morning arrived where they stood in front of me demanding to know why I was snubbing them, angry teenage Cork accents raining down on me, I had nowhere to hide. Head down, I fearfully spilt the beans. Laughing they said, 'don't mind that at all, you are good with us'. Acceptance… that's all I needed to hear. The events from that week ended up planting a rebellious seed in me, which pushed me to question the intentions of figures of authority, landing me in minor trouble at times.
JUST FRIENDS
Something strange happened in 5th year. I met a new student, Momo (Sierra Leonean). He was taller, better at soccer and basketball. He was cool and understood where I came from when I spoke. His energy was infectious: he lit up the room at will and he also rapped. His first song was called 'Cork be da City'.
After watching Channel U for hours on end together, I decided to give rapping a try, with his encouragement. I introduced him to Cliff (Kenyan), a band member of The Impressionist who had just won the national Battle of the Bands in 2006. Momo then introduced me to Blue (Angolan), who eventually helped me record my 2nd song. It was a horrible experience, as I was off beat: he grilled me almost to tears. The trauma is real as I still can't record with him now 15 years later. But he is an honest and loyal friend, who helped draw out the confidence I would later need as an adult.
Advertisement
Blue helped me debut at my first show Jam Junior, hosted by Stevie G. This is where I met Noda Cobes (Congolese) for the first time. He was also a rapper: we eventually became neighbors. As fate would have it, this is when I had an epiphany: I wanted to create an international super-African rap group based in Cork of all places, with myself, Cliff, Blue and Noda. No objections, when I named the group Just Friends: we weren't 'a group' as groups break up, we were Just Friends, with bonds forged by real brotherhood.
This group helped me cultivate my creativity in ways I never thought possible. Nothing was unattainable until college broke our Just Friends safe space. No love was lost: the brotherhood remained, as the comradery forged a bond of steel. Music had enabled us to transcend the boundaries of friendship, making it into the realm of family.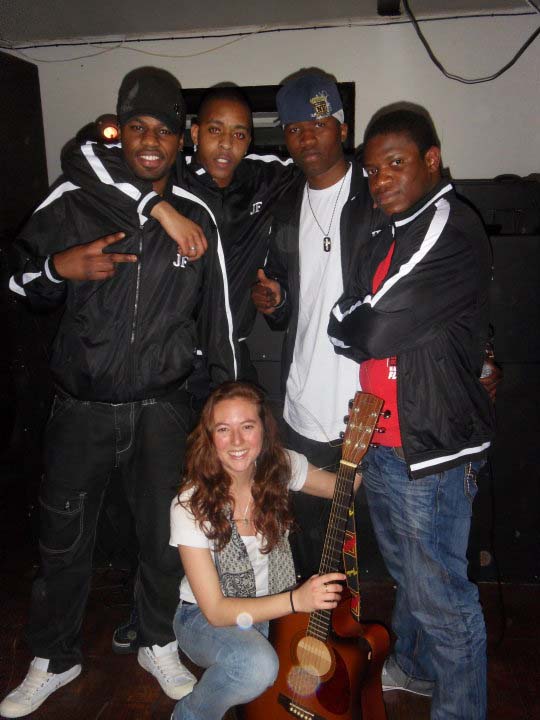 YOUTHFUL EXUBERANCE
As a young, shy 16 year-old, transitioning from secondary school to university, I was out of my depth in another new environment, needing to make new friends – so I decided to try something fresh. I joined the Olympic Handball team. Little did I know, I was making one of my best academic decisions to date. Olympic Handball – as opposed to Gaelic Handball – is not as popular. I realised this quite quickly, as there were only four teams in the whole national league at the time.
The beginning was tough. Many times I trained by myself, or with just one or two others, as people would not show up. Over the years, however, I witnessed the team grow from two players to forty plus. During my time we were able to move from no team, to mixed teams and male teams which all went on to play Intervarsity, League Cup, Division 1 and 2 finals. We secured medals along the way by defeating experienced teams, with sheer passion and youthful exuberance, while setting club records which have yet to be broken.
Some of my most treasured memories involve my former Erasmus teammates, who like myself came from different countries; who had no Handball experience; but who evolved from barely being able to bounce a Handball to scoring or saving vital goals in matches when they were needed most. I travelled to five countries and 17 cities on an interrail trip, visiting them only to reminisce about past club games and our entire Irish experience, while creating new memories in their homeland. The Olympic Handball Club developed my character in ways I only fully appreciate now as a 31 year-old. It planted an adventurous seed which has taken me to 42 countries.
Advertisement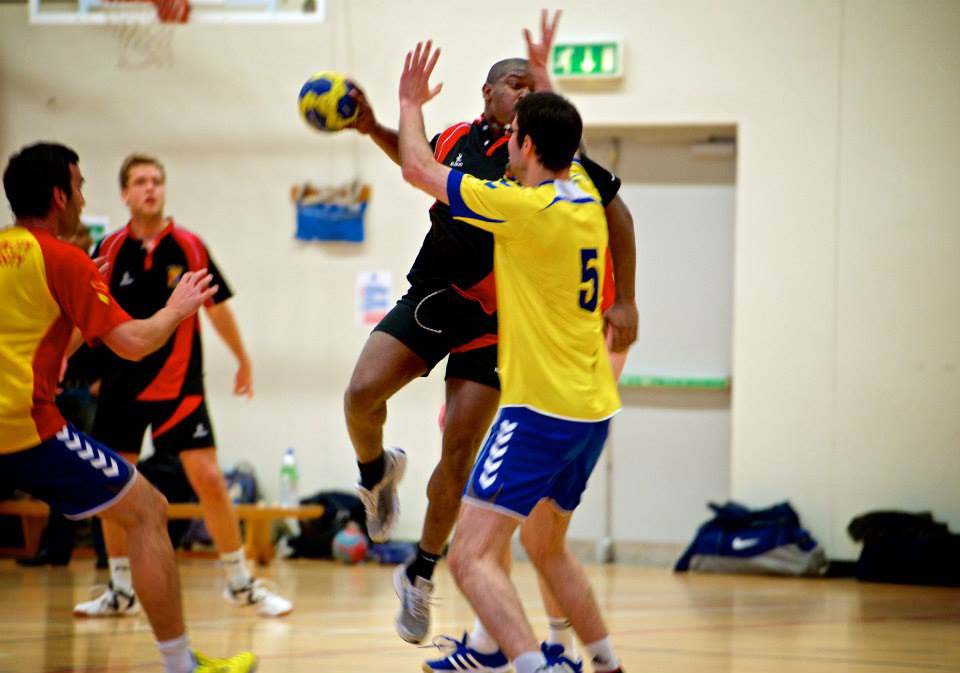 TAKES A VILLAGE TO RAISE A CHILD
Along the way, my friends' families became mine: a core community base, where I felt I belonged. From my Kenyan Mum, who inspired me as a role model by being in the trenches of university with me, at the same time, in the pursuit of her PhD. My Cameroonian Mum, who always bragged about my achievements like I was one of her own, building my self-esteem when I needed it most. My Congolese parents, who let us record into the late hours of the night, sustaining our creative energies.
Finally, my Irish Mum, who has not missed a beat every step of the way, since I was 15. She was the first person to say to me: 'Why can't you?' Instead of 'You can't'! My self-proclaimed third parent, she has bailed me out of trouble in secondary school, attended our first Just Friends show and our Olympic handball home games alike, been at both graduations, helped with my thesis and made countless other vital interventions.
In the village that raised me, I'd include school friends like Brendan Canty, who shot my only solo music video 'Listen Up', giving me my first taste of creative professionalism and showing me a glimpse of a viable business model; and Nathan O'Regan, who recorded and produced my unreleased EP, teaching me my most valuable music lessons.
Takes a village to raise a child indeed, but the part that's left out is the transitioning from child to elder. Our experiences shape our perspectives, but that doesn't mean one should let the negatives outweigh the positives. There's no such thing as an ideal world, when you are expending daily energy by making it real with actions, not intentions. My ability to adapt and create something from nothing was enabled by my people, my village: because of them I can materialise gold from my thoughts and every 'I can't', is a reminder that I actually can, as long as I want it.
Back in Junior Cert year, I was told to drop to ordinary level English, that I wasn't capable of passing: now that's quite ironic as I am probably one amongst a handful with published work.
Advertisement
MIGRANTS A POLARISING SUBJECT?
I have lived in six counties. I have a thick Cork accent and have noticed the world doesn't spin right since I moved to Switzerland. Ireland has made me realise that the uncommon is more common than we think. Growing up, migrants have always been a polarising subject in the world. I never understood why that was in Ireland as some of the country's greatest global contributions were made when Irish people migrated.
I have been racially abused online for a song we released in 2013 titled 'Dacent or Decent', promoting integration with a comedic twist. People have spat on me and called me names. I have had random people shout racial slurs on the streets as they run away. These incidents have not dampened my spirit. My travels have shown me that you will always be a fish out of water if you don't educate yourself, as those who discriminate flirt with ignorance on a daily basis.
My story is not reflective of every migrant experience, but it is the truth. A truth I want to utilise through Young Migrant FLO to help educate our youth. This active youthful energy, and curiosity, is the spark that will fuel the change that they want to see in the world. Everything holds polarity. The question is what energy draws you easily?
Planting seeds of positivity is the only way we can cultivate a peaceful and progressive society. It only takes one believer to assemble a group of achievers.
• Friday Junior Osemwekhae is the director of Young Migrant Figuring Life Out (FLO)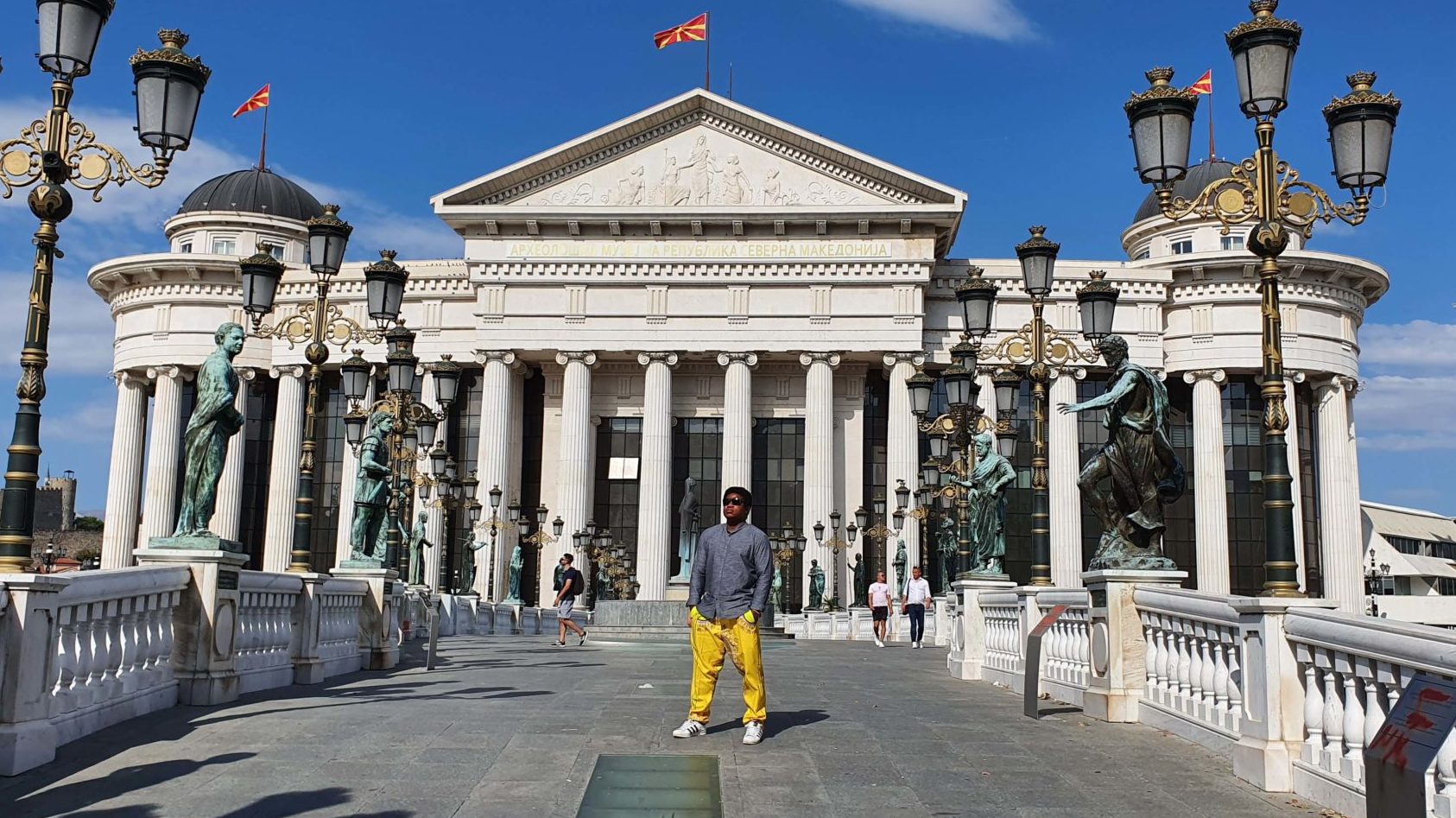 Advertisement
As I Rise
After I left the gates of my family,
I was raised by the community,
My son don't dream if your dreams are void of responsibility,
Not saying give up, just have a Plan A and Plan B,
Remember to support your family,
Regardless of the heated memories,
Just remember them, and remember me,
I can teach you what I know in here, so you can survive out there,
Make the family proud out there, so we can celebrate you in here,
Despite the tough love, trust me am I clear?
The world is too big, ill-equipping you is my fear,
Whenever I did Dad, I rose above my peers,
Lare ovie ven gpabbe (Come my child stand up),
Erun ne tienue etin no (The prayer I said is for strength),
So you can rise tall,
When your ancestors call,
Hope some of the locals accept you as a member of their clan,
An Edo descendent, with a Cork accent, what a man,
Understand don't over-commit to plans,
Positive outlook in the negative will always give you the upper hand,
My present is somewhat your future, walk forward look back where do you stand?
A man, figuring life out the best way he can,
Make sure your moves are solved calculations,
Life can be loaded with subtractions,
Try to receive, but no addition,
Always make ends meet with remarkable multiplications, no implications,
Maintain our values and cultures to prevent a long division,
Let my pain wash your pain away like ocean tides,
Let your joy radiate nationwide, even better worldwide,
Let go of dumb pride,
Do not take life for a joyride,
Your truth my son, will make you a winner by a landslide.
• As I Rise is a poetry film, an international creative collaboration commissioned for Africa Day Cork 2021, to celebrate African men and their journey of adaptation, overcoming and growth. Friday Junior Osemwekhae, who also produced the original soundtrack, writes about the relationship between him, and his Father, while growing up in Cork, Ireland. In his own new age, Nigerian Corkonian way, he depicts their relationship – which became stronger and clearer with love.