Her surname may have been usurped by a certain Taylor Swift – but the Australian singer and songwriter Emma Swift is a hugely talented artist in her own right. A fine singer and songwriter, for her latest project she decided to cover a clutch of Bob Dylan songs, including the extraordinary Rough and Rowdy Ways cut, 'I Contain Multitudes'. The result is an album that every fan of Bob Dylan should hear…
Emma Swift, the Sydney-born singer-songwriter, now based in Nashville, has a new record out. It's called Blonde On The Tracks, and – as the title might suggest – it's a luminous, longing, lyrically lovely octet of Bob Dylan songs old and new.
I spoke to Emma Swift recently, from the Tennessee home she shares with the multivalent musician and more, Robyn Hitchcock. How did she choose to make a record of Dylan covers? Swift's reasons were both personal and professional.
"I was very much suffering from low self esteem and a lack of confidence," she says. "Dylan strikes me as someone who's never had a lack of confidence. I wanted to put on his jacket and his shoes." One of the songs stood out for Swift as she donned that jacket, and those boots with the Cuban bootheels: 'Going Going Gone', from Dylan's 1974 album with The Band, Planet Waves.
"When I reflect back, I was literally at the lowest personal ebb I've been at in my life, and I chose to sing that song," Swift remembers. "I wasn't conscious of this at the time. When I listen back to it now, it feels like a visitation from a ghost. A terribly sad ghost. That opening line 'I've just reached a place where the willow don't bend/ not much more to be said, it's the top of the end' is as true as any line I've ever sung. I connected with it at the time because it was a really sad song and I loved it. I'm like that Peanuts character [Linus], 'Oh that's a really sad song, play it again'."
Dylan's own deep dive, in the 2010s, into classic American songs directly inspired Swift's project.
Advertisement
"Around the time the idea for this album was born, Dylan had just released Triplicate [in March 2017]. So it's not just his songs I'm stealing, I've also gone after his idea, the notion of creating a covers album with an obsessive compulsive twist," Swift laughs. "He's my Frank Sinatra. When I listen to Rough And Rowdy Ways, I can hear how much he's learned as a singer from recording those American songbook standards. I'm a big fan of crooner Bob. A song like 'I've Made Up My Mind To Give Myself To You', with that gorgeous melody and tender refrain and sweet resignation, to me is perfection. I wish Ol' Blue Eyes were still around to sing it."
WANDERLUST AND CREATIVITY
The layers of influence on Emma Swift's new record are as thick as this invocation would indicate. Who wouldn't wish to hear Sinatra singing this brand-new song of Dylan's? Swift recognises that – as she puts it –in some ways the album is a Bob Dylan project. "And many will see it as simply that," she adds, "but it is also very much a loving tribute to the women who've come before me in the folk tradition."
And it's not just the folk tradition. Swift brings the love for Sinatra, Sandy Denny, Joni Mitchell, Elvis, and many masters of the art of phrasing to her versions of Dylan's songs — the primary voice of course being Dylan's. He learned how to hold a note and use his breath as an instrument from Woody Guthrie and Enrico Caruso as well as Sinatra; Swift, a lover of the long line, finds every grace and depth in Dylan's internal rhymes, alliterations, and refrains.
"I don't think there's a better way to learn to write a song than to get inside a really good one," says Swift. "My music school has been my record collection. To get inside those Dylan songs and then try to work out, in the process of recording, to figure out why those are incantations, why they move me, why 'Sad Eyed Lady' sounds like a Catholic hymn to me. I abandoned the church many, many years ago and replaced the hymn book with albums. What does it all mean? What am I looking for in recorded music that was absent in my inherited religion? Is Bob Dylan God? Is Sandy Denny the Holy Spirit?"
'Sad Eyed Lady of the Lowlands', Dylan's eleven-minutes-plus paean that he once told biographer Robert Shelton was the best song he'd ever written, comports perfectly with Swift's own searching, her passion for the lyrics and the meaning to be found or at least explored there.
Advertisement
"It was the only song on the album that I would not be talked out of recording," she says. Having assembled Hitchcock, Thayer Serrano, Jon Estes, Jon Radford and Patrick Sansone (who also produced the record) in Magnetic Sound, the old-style recording studio owned by John Little and Lilly Hiatt, Swift recalls with mirth telling the musicians "We better get it in two takes, because I'm not gonna make them do it again." Hitchcock's acoustic guitar and Sansone's multi-instrumental art on this particular song are gorgeous accompaniments to the yearning of Swift's voice.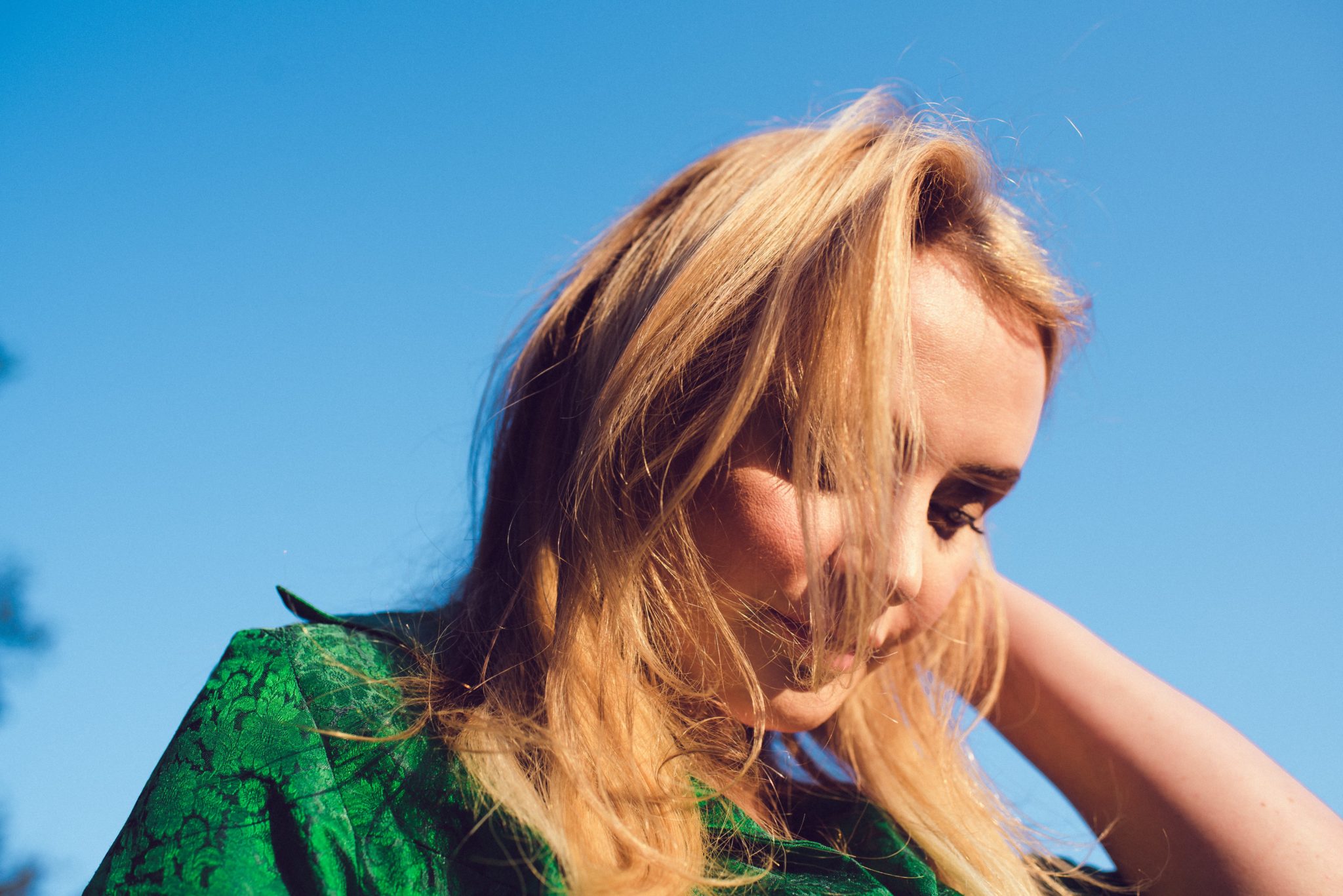 She chose another lengthy, and little-covered, song in 'I Contain Multitudes'. Of course the reason this one hasn't yet been recorded much by others is that it's brand new. Dylan released it in April, one of the three songs that were available for early listening from Rough and Rowdy Ways.
"What I love," Emma Swift says, "is the way the song is a love song to poetry and art. It feels like a confession, a belated Nobel Prize speech. Alongside vast and wonderful cultural reference points — Walt Whitman, Edith Piaf, Chopin, Anne Frank — he adds, with a smile you can hear, 'I drive fast cars and eat fast food'. And to me that's just brilliant. His sense of humor is right up front. The way he delivers 'I paint landscapes and I paint nudes' is another fantastic moment in this song. He does that Shakespearean tragicomic thing so well. You can hear him having fun." Swift clearly has fun with it, too.
Recording this song also made Swift think about the trajectory that has taken her to Nashville, and more generally the legion of musicians who have come before her to pursue their dreams in America.
"'I Contain Multitudes' is quintessentially American — fast cars, fast food, Indiana Jones, red blue jeans," she reflects. "I wasn't conscious of it at the time, but when I think about it now, for me to be living in Nashville and the journey I took traveling here, more drawn to Bob Dylan than Loretta Lynn, it makes sense to have made this record. I'm far more interested in poetry than country music — though I like both. Other people who came to America to pursue dreams of music: Neil Young, Graham Nash, Joni going to LA in the 70s. There is this thing about America: I don't know if it's the vast landscape, the mad and tortured history that makes this place such a magnetic draw card for those of us who want to pursue this craft… but there's something about the energy here that makes foreign artists want to try it on for size.
Advertisement
"There's also something to be said for just getting away from where you're from. F. Scott Fitzgerald and Gertrude Stein and Ernest Hemingway went to Paris. D.H. Lawrence went to Australia. The Beatles went to Hamburg and David Bowie in Berlin, Sydney and New York. Wanderlust and creativity are definitely linked."
A LOVELY CORDELIA
Now that the global pandemic has derailed that wanderlust for some time to come, Swift is thinking about the joys that life as a traveling musician brings. In better times, she would be heading out on the road soon, in support of Blonde On The Tracks. Instead, her plans are like all our plans for the summer and autumn.
"My plans have all been scuppered by COVID. I don't know what it means to make a date anymore. Everything is shifting all the time. I don't leave the house. What I miss about touring, aside from the obvious joy of performing songs live and meeting people at shows, is the outside world.
"We're incredibly privileged as musicians to be able to see so much of the world. On a good day before soundcheck back in the pre-COVID days, I could go to art galleries and matinees and thrift stores and still make it to the venue in time to play the gig that night."
Instead, Swift remains at home, performing weekly concerts online with Hitchcock from their living room.
Advertisement
A fan of Shakespeare's plays, as Dylan also seems to be, Swift is quick to pick the one she'd see right now, were theatres open and if she could avail herself of a matinee one afternoon.
"King Lear is my favourite of his plays and hi, I'd just like the role of Cordelia, thank you very much. Her fate is terrible, but it's a much nicer-sounding name than Goneril, isn't it?"
If Bob Dylan, at 79, is in the age of Lear now — and how I'd love to have seen him play Romeo in 1962, Hamlet in 1966, Coriolanus in 1989, and Julius Caesar in 2004 — Emma Swift would make a lovely Cordelia indeed, with her loving and giving voice that can only be summoned to sing truths.
• Blonde On The Tracks was released August 14 by Tiny Ghost Records.
Photo credits: Autumn Dozier