The existence of a hereditary monarchy that's tied to a particular religious institution, is a ludicrous affront to the idea that the people of the UK are all equal citizens. Amid the wall-to-wall coverage of the "coronation", one could only observe from the fringes with a sense of bewilderment and ask: surely it is time for sensible British people to bring this anachronistic farce to an end?
King Charles! At last his day has come. Sing it: "God save our king!" And while you're at it, God, please also save the woman formerly known as the Queen Consort.
Camilla. Who, of course, reminds us of Diana, who – as they say – is no longer with us, and whose treatment by the now-King probably does not rank among his finest moments. Of which he does not have many that we are aware of.
All of that pulpy tabloid history was bubbling just beneath the surface on so-called Coronation Day. But no one mentioned it. Thank you, Beelzebub: you did not allow the past to intrude.
Camilla actually became a QC following the death of Queen Elizabeth, on 8 September last year.
My interest in the word "consort" was piqued sufficiently to look it up in The Merriam-Webster dictionary.
Advertisement
The first synonym provided is "associate", the example given "the criminal and his consorts." I thought immediately of Jeffrey Epstein. But enough of that. Next, it referred to "a ship accompanying another." And only then, third in line as it were, did it mention "spouse", offering a comparison between "Prince consort" and "Queen consort".
The dictionary also identifies "consorting" as an intransitive verb, adding the example "consorting with criminals."
I have to admit that this was always the primary emphasis I took from the idea of "consorting": the likelihood that there'd be thieves or criminals, or at the very least plotters, schemers or other similar ne'er-do-wells involved. And skulduggery of one kind or another afoot. You might consort with the enemy, I thought, and be labelled a traitor. But you wouldn't consort with your husband or wife. Unless in the manner of Lord and Lady Macbeth.
Well, how wrong can you be? I am duly chastened.
OFF WITH SOMEONE'S HEAD
In fact, the English word "consort" derives from the early 15th Century French consort, meaning colleague or partner; or the 14th Century consorte (wife). The verb "to consort", according to this etymology, also dates back to the 1580s and means to "associate" or "unite in company." The first syllable, "con-", of course, means "together" or "with" – as in Spanish (think Chilli con Carne), deriving from the Latin. But there is another curious element to this story. Apparently, in the 16th Century (the good old days!), the noun "consort" also meant "company of musicians", as a result – we are told by the experts – of the confusion of "consort" and "concert". In fact, I remember a 1970s Dublin group known as The Consort of St. Sepulchre. They played Medieval and Renaissance music, and made two somewhat esoteric albums that were produced by Dónal Lunny and released by EMI Records in 1975 and 1977.
On their second album, "Volume II: Lette the coope goo round" (Let The Cup Go 'Round) – in modern terms, it is about what you might call "sharing" – The Consort of St. Sepulchre actually recorded a song said to have been written by King Henry VIII, entitled 'Pastime With Good Company'.
Advertisement
Were they closet royalists?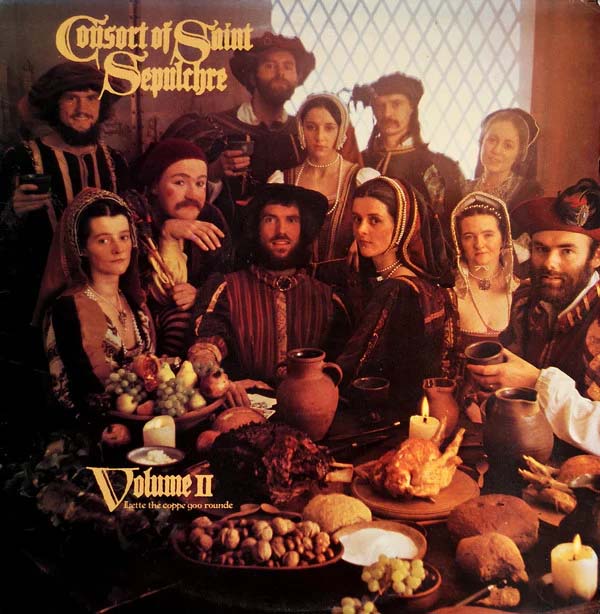 The lyrics went like this:
"Pastime with good company
I love and shall until I die;
Grudge who will, but none deny,
So God be pleased thus live will I.
For my pastance
Hunt, sing, and dance.
My heart is set:
All goodly sport
For my comfort,
Who shall me let?
Youth must have some dalliance,
Of good or ill some pastance;
Company methinks then best
All thoughts and fancies to digest:
For idleness
Is chief mistress
Of vices all.
Then who can say
But mirth and play
Is best of all?
Company with honesty
Is virtue vices to flee:
Company is good and ill
But every man hath his free will.
The best ensue,
The worst eschew,
My mind shall be:
Virtue to use,
Vice to refuse,
Thus shall I use me."
Objectively, it is hardly a heartbreaking work of staggering genius, but reading it, you might conclude that the King seems like a good-hearted, jolly sort of fellow (lots more fun, one suspects, than King Charles). Then again, Henry had six wives, at least two of whom he had executed by chopping off their heads. So – on balance, mind – one does feel that Henry VIII probably deserved all of the bad press given to him over the years. So should we be singing his songs? Nowadays, the consensus might well be that he should be cancelled. Is this the last we will ever hear of 'Pastime With Good Company'? Would the Consort of St. Sepulchre dare play it at a reunion gig?
Advertisement
And if we cancel Henry, might that mean also cancelling the new King Charles?
In this regard, royalists will be pleased to know that there is not a direct line from Henry VIII to King Charles. But the Windsors are not fully out of the woods here: there is, indeed, a familial line. It must be worrisome, surely, that Charles lineage can be traced back to the sister of King Henry VIII, Queen Margaret of Scotland. Or to be more explicit, that Henry of the six wives was a Great-Uncle of Charles at 15 removes (or thereabouts).
The better news, amid all of this gloomy raking through the ancient ashes, is that, whereas I certainly understood it intuitively back in the day, I now know more exactly where Consort of St. Sepulchre got their remarkable name.
So when we observe that, say, Andrew (8th in line to the Crown – he could still make it!) committed a crime in concert with Jeffrey and others known and unknown, we could equally say "in consort with." Either way, they were both in it up to their necks.
Forsooth, my friends! Do not be alarmed. I will not risk boring you to death here by going down the proverbial etymological rabbit hole to dig out all of the shifts in potential meaning between the two words, in Latin, French, Italian, English and German, but instead move swiftly to the paradigm shift, the step-change, of which we are all constantly nowadays in pursuit: which is that the use of "concert" to describe a public music performance does finally distinguish it from "consort" – which retains an unpurgable sense of something clandestine.
Except where British royalty are concerned. Until last Saturday, that is, when Camilla lost the distinction of being anyone's concert. Or consort. From now on, she can be called Queen Camilla. Which, as you can imagine, is quite a relief for everyone here in Hot Press. All we have to worry about now is whether or not we should cancel Henry VIII. Answers on a royal post-card please...
RIGHTFULLY THEIR KING
Advertisement
I am sighing. I really feel that I have to be honest here. I just don't get this poxy royal fixation. At one level, Charles comes across as a half-decent skin. He seems to like Ireland. And he forgave the Provos, and Sinn Féin, for blowing his Great-Uncle and friend "Lord" Louis Mountbatten to kingdom come in a way that most people wouldn't. Ever.
No matter what way I hold it up to the light, however, the whole circus never looks anything other than… utterly absurd. Nonsensical. Far-fetched. A not very funny joke. That far too many people across the water take seriously.
Reading the newspapers over the weekend was like chewing on a very large stick of Buckingham Palace rock, rendered all the more sickening still by the appalling realisation: this craven bullshit could, literally, go on forever.
If Charles has a heart attack and dies in a year or two, it will be his son William's turn. And the ceremonial charade will be repeated, ending with the moment that some dork from the Church of England plants the crown on his head. And if William is damnably unlucky, poor fellow, and – within another year – chokes on a lump of steak gristle, and no one applies the Heimlich Manoeuvre in time, then the gig will be handed on to his first son, George, who will be, say, 14 years of age.
King George will probably have to wait till he is 18 to begin carrying out royal duties. But he will be king from the moment William croaks it.
Of course, the real problem is not George. It is that so many people are so devoid of any critical faculties that they enthusiastically buy into the fantasy that any of this is even remotely logical, meaningful, righteous or acceptable.
Think about it. The most fundamental tenet of democracy is that we all have an equal say, through the ballot box, in deciding who will represent us in parliament. And that gives us a say also in who is able to form the government, and set the rules and the policies that will impact on our lives, individually and collectively.
Advertisement
The tacit agreement is that, if everyone has a say, then the result has an intrinsic legitimacy. That can be qualified, to one degree or another by the electoral system that is used to decide the members of parliament – Ireland's proportional representation, for example, is far superior to the UK's first-past-the-post – but the underlying theory remains the same. The people have their day, and their say, and the government follows from that.
And in Ireland, we elect the ceremonial Head of State, the President of Ireland on exactly the same basis.
You don't have to be a genius or a radical to recognise that the idea of a hereditary monarchy runs entirely counter to that fundamental philosophy. It assumes that we are not all equal. That the rather dull individuals to be found in the UK royal family are, in fact, the single most deserving group of people on the planet. And that Charles is anointed as the King of the 'United Kingdom' and the fourteen other 'Commonwealth' realms – places like Jamaica, Papua New Guinea, Belize and the Solomon Islands, as well as Canada, Australia and New Zealand – by the Big Bossman himself, God Almighty.
Are you still with me?
These are places that were subjugated and plundered by the Brutish British when they were lords of the ocean. Places, mostly, where locals were butchered. Had their land stolen. Their treasures spirited away. Their natural wealth pillaged. Their freedom robbed.
But, in his infinite wisdom, God has decided that Charles is rightfully their king. The chosen one. And that he is entitled, meanwhile, to sit on a fortune currently estimated at £1.8 billion, some of it at least accumulated from these very people, in those far-off places.
Advertisement
A PROTESTANT STATE
That isn't the only self-evident madness to which the British people are asked to subscribe.
It was only thinking about the monarchy while I was avoiding watching the ceremonials, that I realised that the architects of the appalling bigotry in Northern Ireland actually had a very good reason for deciding that it was perfectly in order to create "a Protestant State for a Protestant people." Because, that is precisely what the people of the UK are living in.
There, Church and State are inextricably intertwined. I am an atheist, but it still strikes me as entirely unjust that you cannot be a Catholic, a Jew, a Muslim or a Hindu and become the King or Queen of England and its vassal states. Bizarrely, parliament retains a say, but only because they insisted on having one when they decided that you could not have a Catholic monarch.
Here is how the rules of succession are explained on the official royal website:
"The basis for the succession was determined in the constitutional developments of the seventeenth century, which culminated in the Bill of Rights (1689) and the Act of Settlement (1701).
Advertisement
"When James II fled the country in 1688, Parliament held that he had 'abdicated the government' and that the throne was vacant. The throne was then offered, not to James's young son, but to his daughter Mary and her husband William of Orange, as joint rulers.
"It therefore came to be established not only that the Sovereign rules through Parliament, but that the succession to the throne can be regulated by Parliament, and that a Sovereign can be deprived of his/her title through misgovernment. The Act of Settlement confirmed that it was for Parliament to determine the title to the throne.
"The Act laid down that only Protestant descendants of Princess Sophia – the Electress of Hanover and granddaughter of James I – are eligible to succeed. Subsequent Acts have confirmed this.
"Parliament, under the Bill of Rights and the Act of Settlement, also laid down various conditions which the Sovereign must meet. A Roman Catholic is specifically excluded from succession to the throne.
"The Sovereign must, in addition, be in communion with the Church of England and must swear to preserve the established Church of England and the established Church of Scotland. The Sovereign must also promise to uphold the Protestant succession."
There's a par that says that someone won't be disqualified for marrying a Roman Catholic! But you get the picture...
You don't have to spot the reference to William of Orange to recognise this is a fine statement of anti-Catholic bigotry. For all the humbug we hear about equality, ecumenism and multiculturalism, you can see how – in setting Northern Ireland up as a Protestant state – Edward Carson and James Craig of the 'Ulster Volunteers' were merely extending what already applied across the Irish Sea.
Advertisement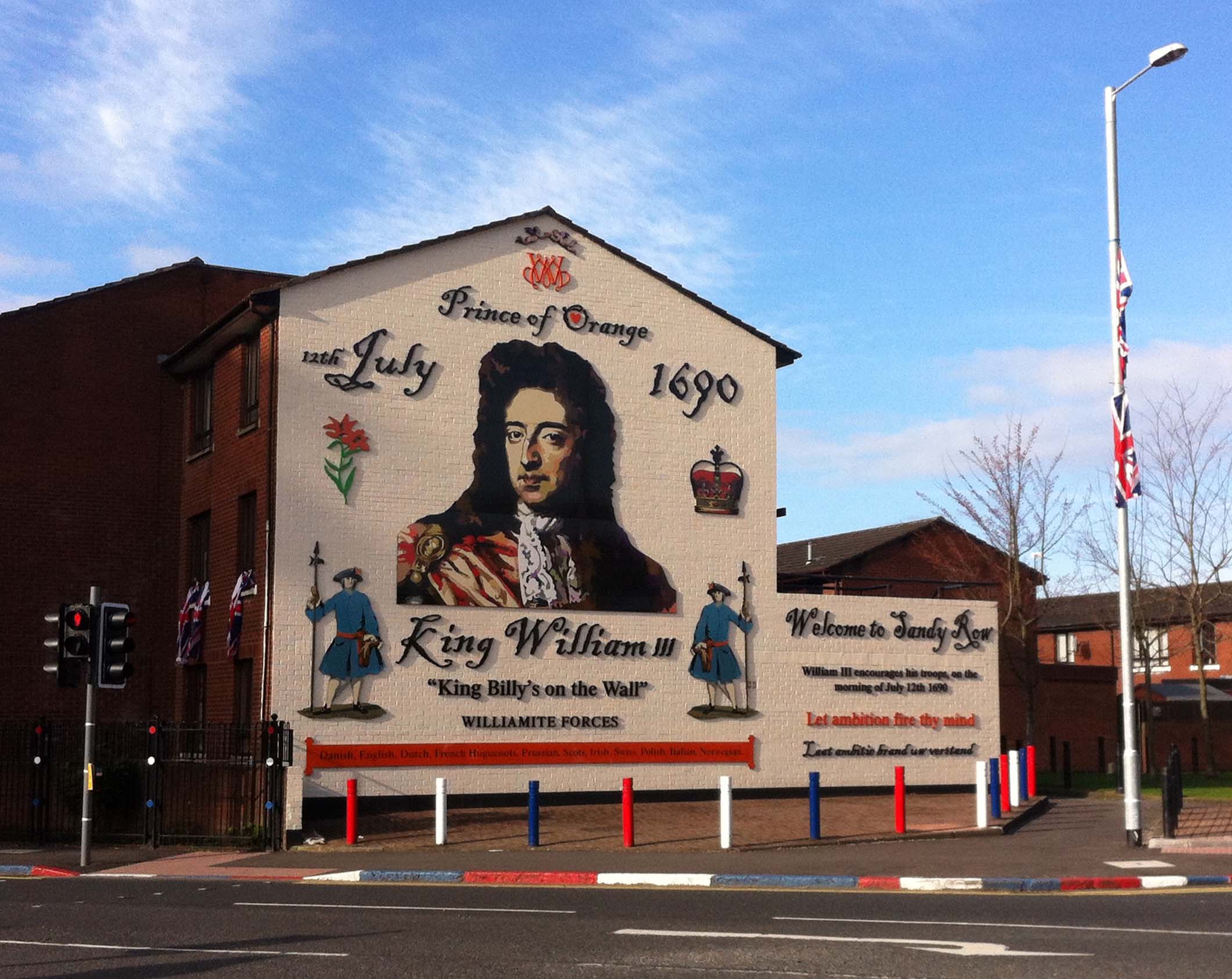 You can also see how completely out of touch the entire edifice of the monarchy is with the reality of modern Britain. Only 46% of British people now identify as Christian. Of these 8.3% are Catholic, which means that a maximum of 37.7% are Protestant. So why should their man – and only their man – get to be King?
This is sectarianism writ large – which is exactly what has blighted Norn Iron since the border was drawn in May, 1921. Our fate was written not in the stars but in the blood and splattered guts of a bigoted, imperial, monarchial past.
During the coronation of King Charles, the people of Britain were exhorted to stand – or better still perhaps to kneel – in front of their TV screens and proclaim their intention to "Pay true allegiance to Your Majesty, and to your heirs and successors according to law. So help me God."
The reality is that He is not up there. And the King is not His representative any more than you or I are.
What strikes me, now that the splurge is done, is that the failure of the people of England and its environs to find the common sense – and whatever small amount of guts it takes – to bring the hopelessly deluded farce of the monarchy to an end is really just sad.
Ultimately, their allegiance to the institution of the monarchy reduces them all – apart from those who are fighting against it. Then again, there are still people in Ireland who hanker after Rome rule.
Advertisement
We still have our own battles to fight...