In the thick of all the Trump action these past two years, RTÉ's man in Washington D.C., Brian O'Donovan, has struck up a burgeoning relationship with Joe Biden. He talks political machinations and rock 'n' roll with Stuart Clark, in this interview from the Hot Press Annual 2021.
Before we get down to political business, RTÉ's man in Washington D.C., Brian O'Donovan, wants to make his Prime Time-presenting and Springsteen-loving colleague David McCullagh jealous.
"My fantastic American cameraman, Murray, is also Bruce obsessed," he smiles. "There was this lovely moment driving down in his massive SUV to Deathtown, Pennsylvania for a story when he cranked the Boss up and we were like, 'Wooooahhh, this is what he' singing about on 'Youngstown'!'" It was like Bruce was narrating the journey. It really was the perfect soundtrack."
He may look every inch the soberly suited foreign correspondent on the Six One and the Nine O'Clock News, but the proud Corkonian reminds me that he has a rock 'n' roll past that momentarily intertwined with my own. I'll let Brian explain…
"We met many, many years ago in London for the launch of Linkin Park's Meteora," he recalls. "It would have been 2003 because that's when I got my first gig after college on Red FM in Cork who were the ones who sent me over. Before the gig, you, me and Dave Fanning went somewhere for a playback of the album. Do you remember that?"
Yes. A burly orangutan disguised as an American record company employee almost cavity searched us in case we had a hidden tape machine up our bottoms. You should have heard the angry grunts when I quipped: "The sound would be a bit muddy, wouldn't it!"
Advertisement
"Yeah, they were really paranoid about it being pirated," Brian laughs. "They brought us into this boardroom and played us the record, which was actually really good. Later at the venue you and Fanning got Chester Bennington, god bless him, and I being the local radio guy was given the drummer for ten not very talkative minutes. I ran out of questions after seven minutes, but had to make small talk so as not to incur the wrath of the rather fierce PR person."
Ah, the good old days when you could actually get on something called 'a plane' and go to other countries.
Rock 'n' roll war stories compared, let us turn our attention to matters of a Trumpian nature.
Stuart: When you took over the Washington gig from Caitríona Perry in 2018, did she warn you that you were walking into a madhouse?
Brian: Yes, she did! Caitríona and the other former Washington correspondents, Richard Downes, Carole Coleman and Robert Shortt, were all very good in giving me advice. What's interesting is that everybody had a different experience. Under Bush or Obama, you didn't have the day-to-day big controversial presidential story outside the White House. There would be weeks, fortnights, perhaps even a month when you wouldn't go to 1110 Pennsylvania Avenue because nothing much was happening there. That's obviously been totally different under the Trump administration. I'm thinking next year, which is my last in Washington, covering the Biden presidency will be significantly calmer because you won't have senior staff leaving their jobs regularly or these sudden major policy announcements. Well, probably!
You've met 'Sleepy Joe' a couple of times; what do you make of him?
The first time I met him was in September 2018 when he was launching a history book in the Irish embassy. At the time it wasn't expected that he would declare his candidacy for the presidency. He didn't do that until March 2019. I'll be honest with you, his public speaking as he stood on the podium wasn't great. He rambled, lost his train of thought, and it was a boring speech that went on too long. I was like, "Ah, here's this guy we've heard so much about." And then he came off stage and spent an hour chatting to everybody, posing for selfies and shaking hands with everybody including the journalists. I said, "Hi, Irish television" and he was, "Oh, happy to talk to Ireland" and I got a little one-on-one interview with him. He was warm, friendly, approachable and charismatic in a gentle sort of way. When Covid kicked in I remember thinking, "This is really going to hinder his campaign because he won't be able to come off stage and hug everybody and take selfies and shake hands. All he's left with is the big public speeches, which he's not good at." Added to that you had Donald Trump telling us all year that he was this bumbling mess who could barely string two words together, but in the end Joe Biden did pretty well in terms of speech and debate performances. Maybe that's because expectations had been lowered by Trump telling us Biden was a car crash when it came to his public addresses. That might've backfired on him.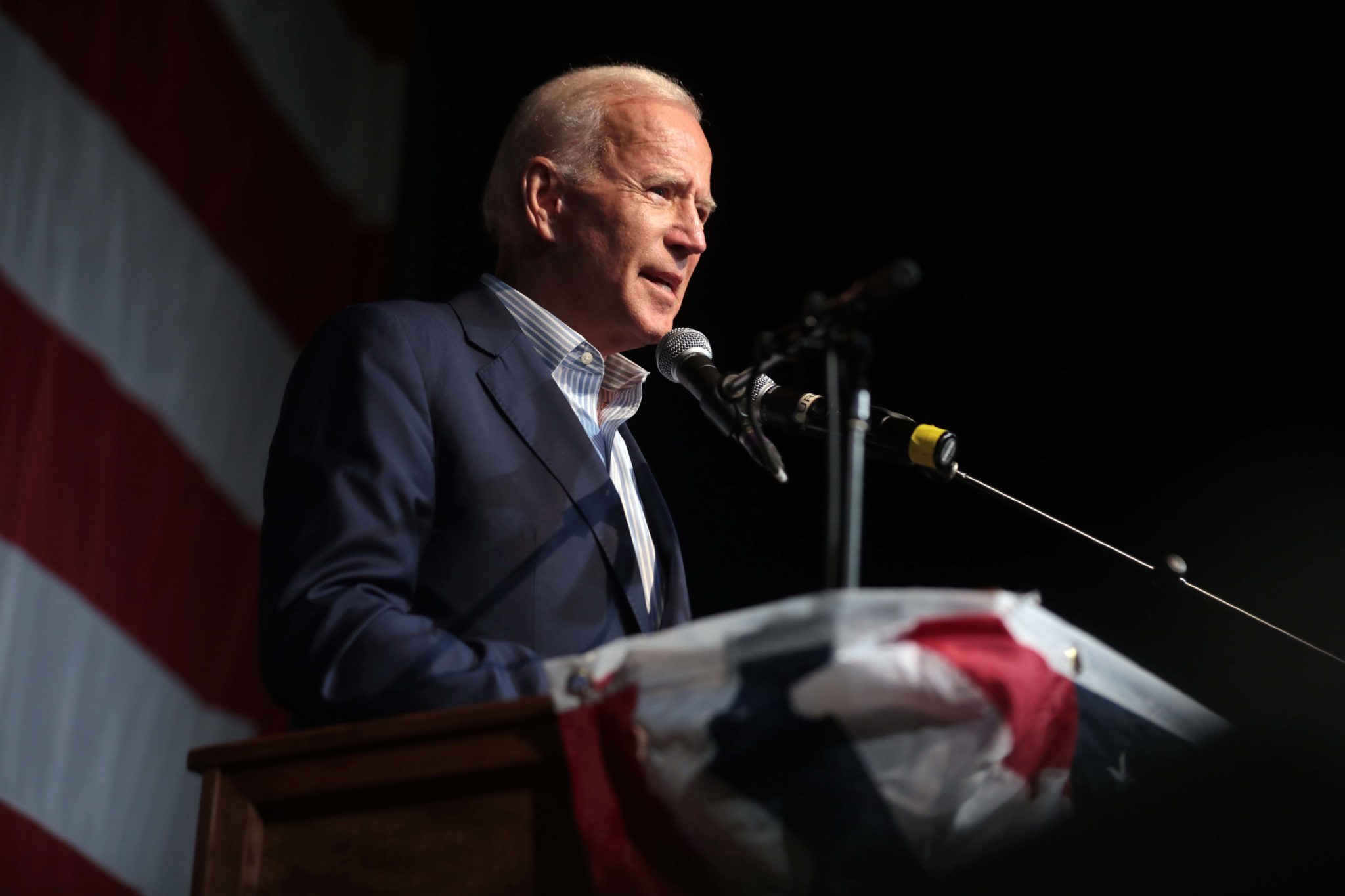 Before the Biden campaign started to gain momentum, whom had your Democratic presidential nominee money been on?
What struck me when the field started to emerge in late 2018/early 2019 was the wonderful diversity. Covering his mid-term Senate campaign to try and unseat Ted Cruz I was very impressed with Beto O'Rourke. Pete Buttigieg was very impressive too, although we were going, "Oh no, not four years of having to try and pronounce that surname!" You could not but be blown away by Elizabeth Warren and Bernie Sanders who are such good campaigners, and of course coming from the very liberal left progressive side of the party. I would not have put Joe Biden top of the list, but he had the name recognition and appealed to both liberals and the centrists. He ticked all the boxes. I think people will look back on that race and say, "It's a shame" because there was such diversity in that field – young, old, gay, straight, black, white – but we ended up with a white man in his '70s going up against another white man in his '70s.
Advertisement
Which was obviously what was needed on this occasion.
As it turned out, yeah, absolutely. I mean, Good lord, their policies and the things they say are poles apart, but Biden isn't as overtly radical a departure from Trump as Bernie and the others would have been.
Do you see him as a one-termer handing over to Kamala Harris or is she just there as a sop to the leftwing of the party and will be circumvented in 2024?
Very difficult to say because, you know, four years is an eternity in politics. Biden just turned 78, making him the oldest president ever, so will he able to commit to another campaign in four years time? He'll probably only know when the time comes round. Whoever the Democrats go with is going to have their work cut out because, if Trump runs again, I don't see him being too far shy of the 73 million votes he got this time round. Such is the extremely divisive nature of American politics that, whatever he does, I can't see Biden winning many of those Trump voters over. With regards to Kamala Harris, she's excellent. Her background as a prosecutor and an interrogator meant that she stood out during the Supreme Court hearings. She's very tough and good on the debate stage – as Biden himself found out during the Democratic nominee campaign. I think she's going to be very impressive as Vice-President. I haven't interviewed her yet. We're waiting for the family tree to come out – we know there's Indian and Jamaican heritage but maybe there's an Irish great, great grannie!
Does the Irish card still come in handy when trying to gain access in D.C.?
I gave you an example of Biden stopping to talk to me because I was from an Irish news organisation. I think he's genuine in loving his Irish roots and heritage. He loves Irish poetry and quoting Seamus Heaney and tweeted about the internal market during the height of the Brexit controversy. He spoke about Brexit again last week when I shouted out, "Can you take a question from Ireland?" and he came over and said, "I'm happy to take a question from Ireland any time."
Being from Ireland worked with Trump too, didn't it?
Yes. You might remember the speculation about whether or not Ireland would be added to the itinerary when he visited France and England; the White House wouldn't say. My wife, Joanna, gave me this genius tip – when he's walking across the White House lawn to board Marine 1 and stops to do what we called 'chopper talk', why don't you just shout out "Doonbeg!" because he'll hear the name of his Irish golf course and want to talk about it. So I shouted "Doonbeg!" at him over 50 other journalists and, sure enough, he turned and looked and I said, "Are you going to Doonbeg?" and he replied, "Yes, we're going to Doonbeg and we're going to hold our meetings there." It was a big scoop and controversial too because you're not supposed to use your own private property for heads of state meetings. The Irish Government weren't comfortable with him wanting to use Doonbeg, so Shannon was picked as a compromise. Being Irish definitely helped me get good access to Mick Mulvaney when he was acting White House Chief Of Staff. People think that the Taoiseach going to see the President with their bowl of shamrock is a junket, but it actually gives us amazing sit-down access every year to the most powerful politician of the land, and afterwards the Speaker of the House, Nancy Pelosi, and all the senators.
You spoke recently of having a 'Reeling In The Years moment'.
Yes, I was on the White House lawn when Trump boarded the chopper that took him to Walter Reed Hospital, which seemed like a very significant moment – and would have been even more significant, if he hadn't recovered from Covid. Most of the time you're in the moment doing the job, but every now and again you're struck by the enormity of what you're witnessing.
Does covering the Black Lives Matter protests that erupted in Minneapolis after George Floyd's murder fall in to that category?
Definitely. The negative side – the looting, vandalism and burning out of buildings – was a tiny percentage of the overall moment, but it was a percentage that Donald Trump latched onto strongly. He tried to use it to his electoral advantage by portraying himself as pro-law and Biden being in favour of all this chaos. In reality, it was mainly white people walking alongside African Americans in a show of solidarity.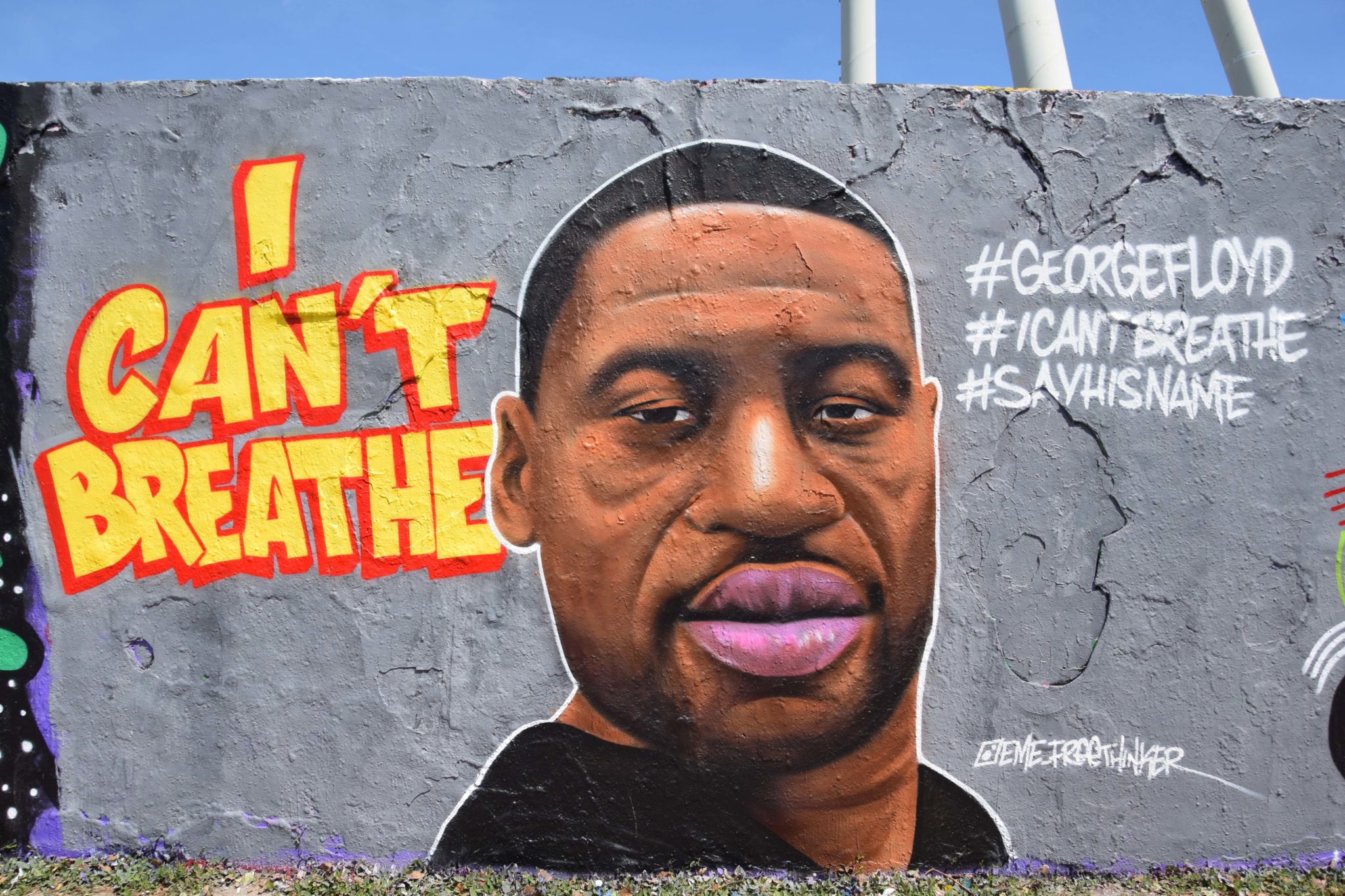 Is there part of you that will secretly miss Trump?
Well, I'm sure he'll still be there sniping none too quietly from the sidelines, but in terms of constant newsworthiness, yes, you were never short of a major story with him and his family in the White House. I'll miss the Trumpisms like: "Rex Tillerson; dumb as a rock", when he fired him from his position as Defence Secretary. He's vicious on Twitter whereas Joe Biden's account is very sanitised. You had members of his communications team, like Kellyanne Conway with her 'Alternative Facts', becoming the story themselves. I doubt that'll happen under Biden.
Advertisement
Did Trump's branding of the media as "enemies of the people", which is straight out of the Goebbels playbook, make going out and doing your job dangerous?
He'd mention the Fake News media at one of his rallies and people would go "Booooo!!!!" and maybe give you the finger, but afterwards they were happy enough to talk to you. There's no evidence in the world that's going to stop them thinking the election was stolen from Trump. Twenty-five per cent of the American electorate is evangelical and, while Biden being Catholic helped with the religious vote, they're not going to abandon him either.
Did you ever get up close to any of the pro-Trump militias?
No, but I was at the Stop The Steal March three weeks ago where the Proud Boys were out in force in their black and yellow t-shirts. The moment they passed me the chant was "All Lives Matter", which as you know is denigrating the Black Lives Matter movement. We hadn't really heard of them until when Trump was asked about them and he said, "Stand back and stand by." The thought that some of these groups who turn up at events might be armed can be quite scary. I remember, pre-Covid, covering a gun rally in Richmond, Virginia where people were protecting their 2nd Amendment rights by brandishing their firearms. There wasn't any trouble but it does unsettle you thinking, "What if?"
Do you have any favourites from the ream of Trump books that have been published?
I suspect the best is yet to come but, yes, I'm just finishing up Rage by Bob Woodward, which I'm really, really into. It was fascinating talking to him for this podcast I do, State Of Mind. I think Trump was really angry about not being interviewed for the first major book about him, Fear, and wanting to put his stamp on Woodward's he gave him no fewer than 18 interviews. It got to the point where Donald Trump was calling him! Even though it spelt the end of a Republican president, Richard Nixon, he seemed flattered that the man who was part of breaking the Watergate scandal was writing about him. Another one I found really interesting because it focuses a lot on Trump's dad, Fred, and the whole family dynamic is Mary Trump's Too Much And Never Enough. Read both of those and you'll have a good idea of what makes him tick.
Was somebody setting him up with that photo-op of Trump sat at a tiny desk?
I have no idea, it was so small and he's a big guy. I'm 6'2 and he's possibly a bit taller. He's a big guy with a big presence – he really commands the room – and that desk just made him look ridiculous.
RTÉ aside, where should we go to find coverage of American politics, which doesn't resort to alternative facts?
There's a political paper and website based in D.C. called The Hill, which has an Irish guy Niall Stanage working for it, which is very good. The BBC America news service is good too if you can find it. You can still rely on the New York Times and the Washington Post most of the time, but best of all in terms of playing it straight are the nightly news shows from ABC, NBC and CBS. Those old traditional networks still do it the best.
Advertisement