A group of teenage environmental activists were behind the painting of a huge Black Lives Matter – End Direct Provision mural in Cork city. The mural was vandalised with the word 'All' replacing 'Black'. But that is not the end of the matter, not by a long shot…
On a recent windy, Friday morning, four teenage girls were busy painting a mural on Sullivan's Quay, in Cork city.
Their art teachers, Helen O'Keeffe and Claire Coughlan of Crawford College of Art and Design were helping. The group were painting over their own climate change graffiti on partitions erected along the path by developers BAM, where the company had demolished Sample Studios and displaced its artist residents.
The demolition took place two years ago. A mound of rubble remains on site. There is still no sign of the promised hotel and offices.
A sprawl of political art and messages cover BAM's green partitions. Before the coronavirus-driven lockdown began, the company would often send someone down to paint over the graffiti artists' work – including one message, spray-painted in bright red, demanding the company to build "houses, not hotels."
BLACK ON WHITE MURAL
Advertisement
This is different. The teens, members of the Climate Youth Artivists group, are painting over their previous climate justice mural in response to a worldwide reawakening.
We know the trigger. George Floyd, an African-American man was murdered in Minneapolis, Minnesota, by Derek Chauvin, a local police officer who knelt on his neck for almost nine minutes. Floyd was suspected of using a counterfeit $20 note in Cup Foods, a grocery store on the city's Chicago Avenue.
After Floyd's death, the store owner told reporters that he would never contact authorities for non-violent crimes again. There is a promise that Minneapolis's police force will be disbanded. But a fire had been lit across the world, as hundreds of thousands of people took to the streets under the Black Lives Matter banner.
The teenagers in Cork were part of the country's Fridays for Future movement, a youth-led worldwide initiative that encourages young students to skip class on Fridays and hold a climate vigil outside their parliament or city council buildings. The aim is to highlight the futility of attending class while the threat of climate change looms over the future of Generation Z.
I have spoken before to these young Cork climate activists about their demands. We had already discussed the interconnectedness of racial equality and climate justice, but the American reckoning over institutionalised racism has prompted them to take more immediate action. Their new, white on black, mural read: 'Black Lives Matter – End Direct Provision'.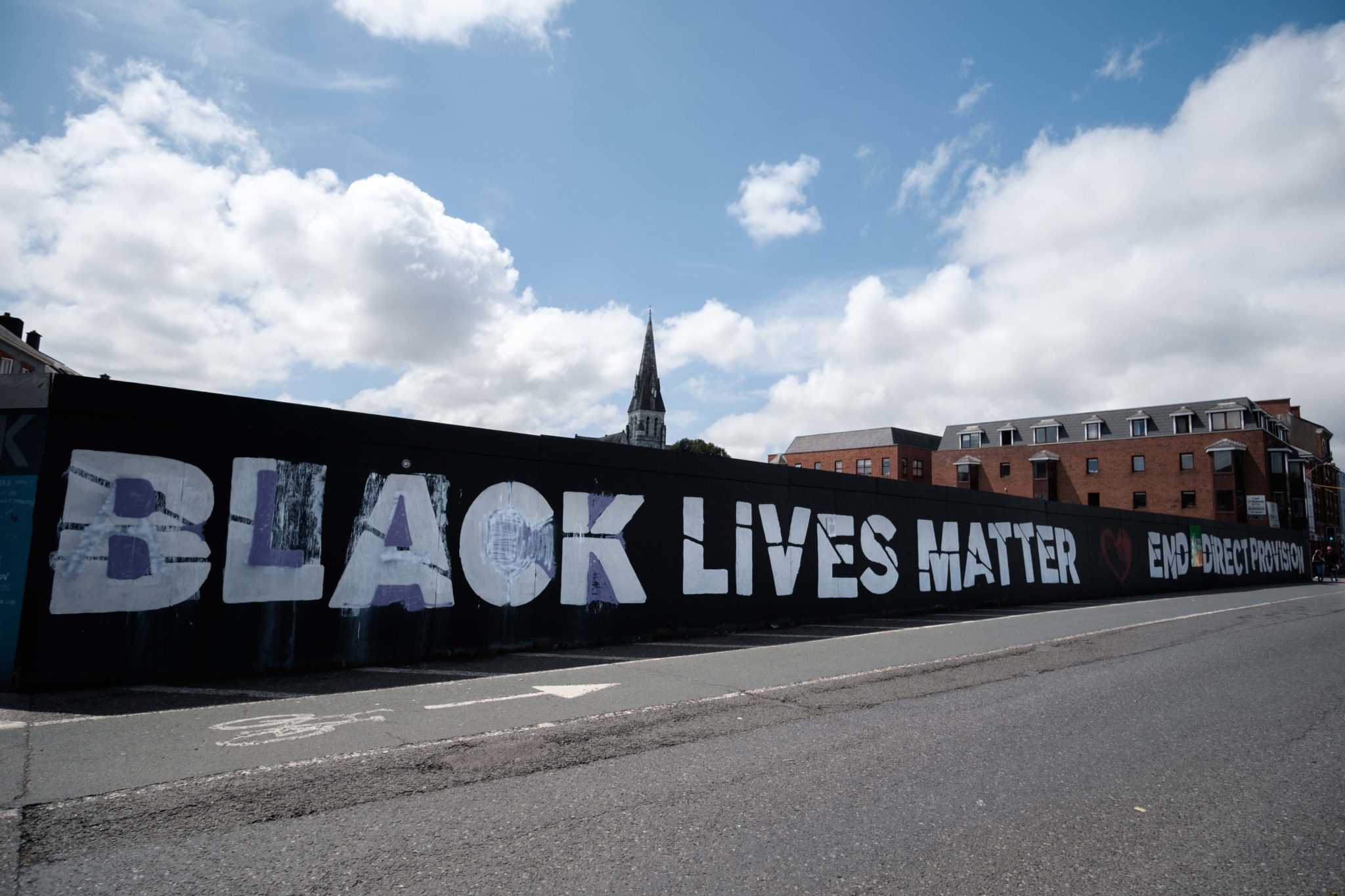 Advertisement
ROOM FOR DIVERSITY
Sumaya Muhammed, 14, a Somali-Irish climate activist, is one of the group. Sumaya wowed the nation with her eloquence and gentle assertiveness when she confronted politicians about their climate inaction at the Dáil last year.
"We – students here – should be enjoying life having carefree thoughts not worrying about the future of the world. Yet we are here telling you guys how to do your job," she told TDs at a joint committee for climate action. "We shouldn't have to be doing this. We shouldn't be giving up one of our basic human rights, education, to clean up your mess."
As a black girl, Sumaya has had her share of racism growing up in Ireland.
Sumaya's parents are Muslims, and her mother covers her hair. So does Sumaya now that she is older. Appearing visibly different still requires courage and a layer of thick-skin in Ireland.
"When I was a bit younger, my mum, my sister and I were going to the shop. It was a Polish shop, and the lady there refused to serve us," she tells Hot Press. "My mum was like, 'how dare you to speak to us that way?'"
Sumaya is firm in her view that tackling climate injustice is impossible without addressing racial and class issues.
Advertisement
"It may not be as obvious as it is in America, but there is racism in Ireland and in Cork," she says. "That's one of the reasons we painted the mural. Also, some people have to stay in Direct Provision for ten years. I think it is a violation of their human rights. We can't stand by and just accept it."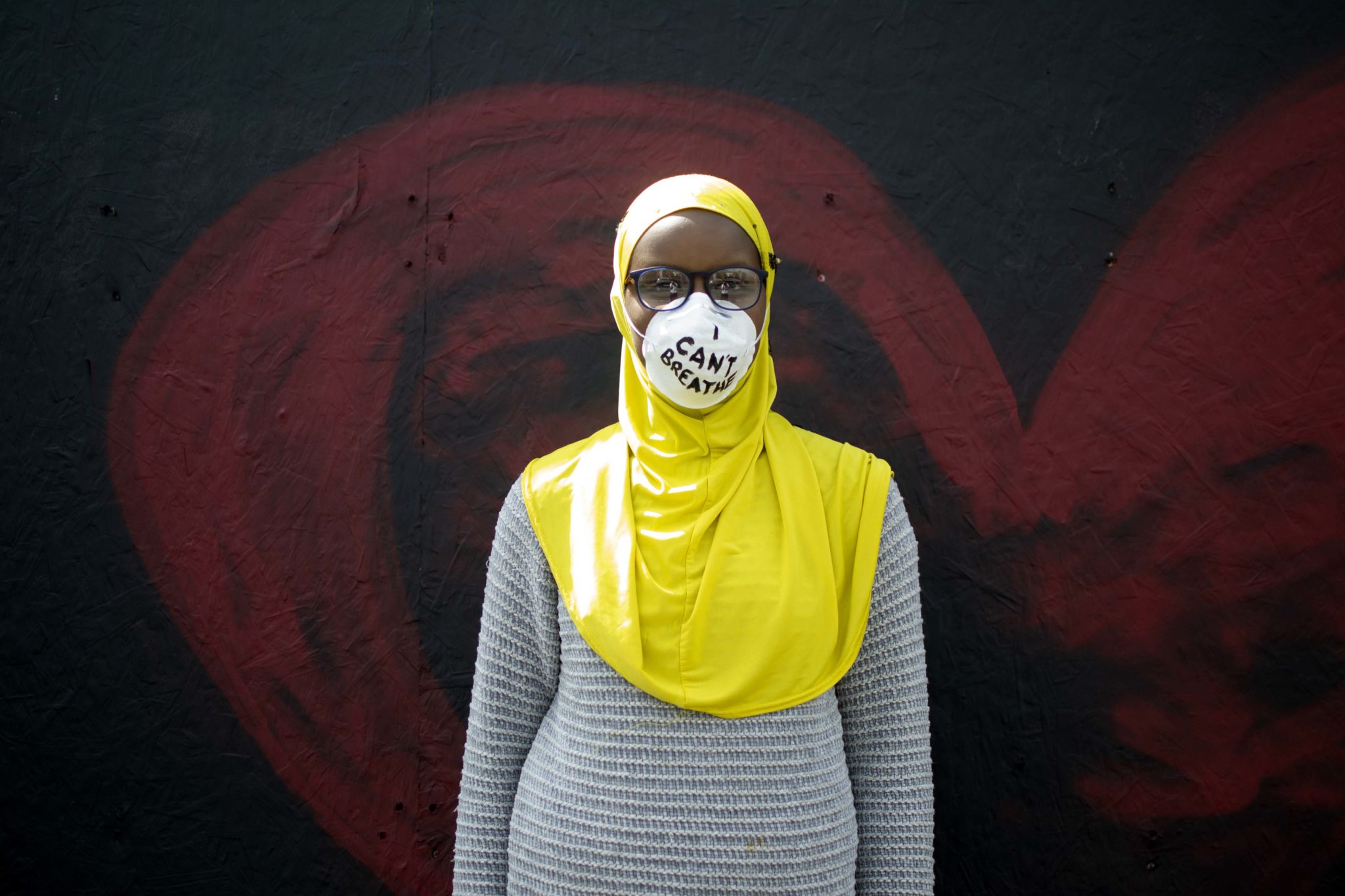 Mira Henchi, 15, another climate activist behind the Cork mural, said that as long as racial disparities exist, giant corporations exploit the invaluable resources of underdeveloped nations, with little accountability and care.
"Racism is not the cause of climate change, but it is what upholds the system," she says. "How can people think about the planet when they don't have a house or a job; or when people of colour have to deal with injustice and racism? Racism keeps the elite in the position of power and maintains the status quo.
"I think there is a lot more room for diversity in the environmental movement," Mira says, "because people of colour, struggling communities in the global South are the ones who are most likely to be affected by climate change."
40 METRES LONG
Bulelani Mfaco, a refugee and a spokesperson for Movement of Asylum Seekers Ireland (MASI), was especially grateful for the new BLM-inspired art.
Advertisement
"We have a new header, thank you Cork city," he enthused on Twitter, posting a photo of the graffiti as the new cover picture of the group's Twitter banner.
Not so fast. The teens' anti-racism mural was vandalised in record time, the message changed to 'All Lives Matter'. That line, the teenage activists told Hot Press, is missing the point.
"All lives don't matter equally when people are being oppressed because of the colour of their skin, " Sumaya says in response. "If all lives mattered, we wouldn't have the Black Lives Matter movement. All the houses matter, but if one house is on fire, you will pay attention to the one that is burning."
Mia Hamilton, 15, is another of the activists behind the mural.
"I think art is a very healthy way to express yourself without getting into too much of a heated debate," she says. "It is a very healthy way of starting a discussion and getting a message across. I think the main reason people got so offended was that they were like, 'Black Lives Matter is about America'. But we want to use that slogan to bring awareness about racism here."
Helen O'Keeffe, who co-organises the group Creativity and Change, tells Hot Press that the vandalism had magnified the power of her pupils' work.
"I was delighted, to be honest," she laughs. "I mean I was disappointed for the girls because they had worked so hard – that was 40 meters long – but if you put something like that up in the city and people respond to it like that, it highlights the fact that racism is an issue here."
Advertisement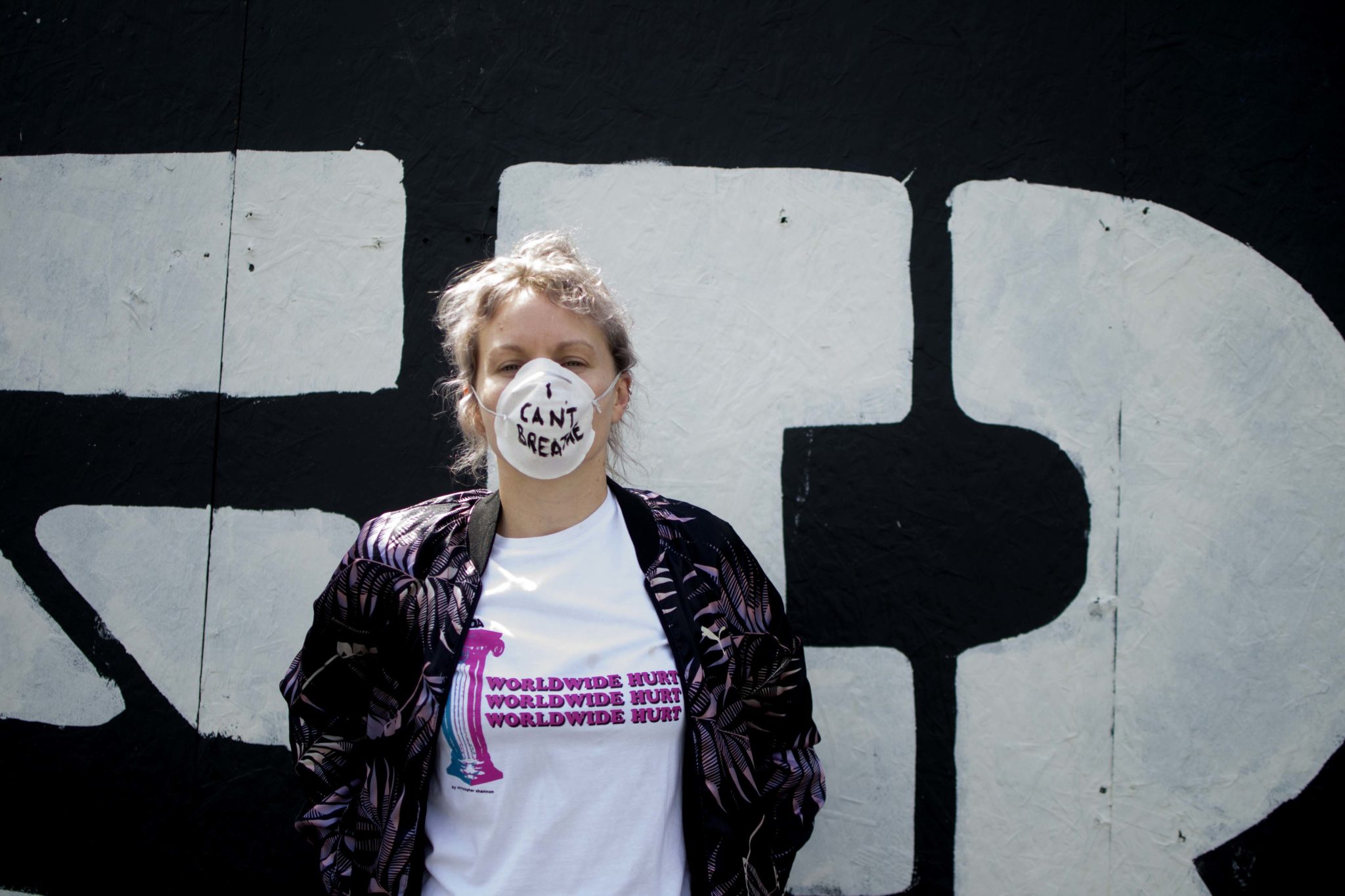 A THING OF THE PAST
Sumaya says that once her group are back in action, gathering outside the city council and on the streets, they will give racial inequality a bigger, in-depth-focus.
"As Mahatma Gandhi said, 'You have to be the vision that you want to see in the world'. You can't fight for climate justice when there is no common justice."
Mira thinks the Black Lives Matter movement must help people – activists, employers and politicians alike – to pinpoint their own 'sub-conscious biases'.
"We may not think we're racists, but we have subconscious biases," she says, "so we need to look within ourselves and see what we are doing wrong. If we don't speak up, nothing will change. Activists in the climate movement need to learn how to apply all those issues into the movement."
The teenagers will be back to 'properly' correct the mural back to its original wording. Black Lives Matter, until racial injustice becomes a thing of the past.
Advertisement
RELATED