This year's winners list includes Snow Patrol, Ryan Vail & Elma Orkestra, Cherym and more.
The Northern Ireland Music Prize, which took place in the Ulster Hall last night to a sold out crowd, was the largest celebration of local music under one roof in 2019.
Broadcasted live on BBC Radio Ulster, it was a night of stunning performances from Ryan Vail & Elma Orkestra, Saint Sister, Jordan Adetunji, Strange New Places and of course Legend recipients Snow Patrol, who ended the show with a rousing and emotional tribute to being home.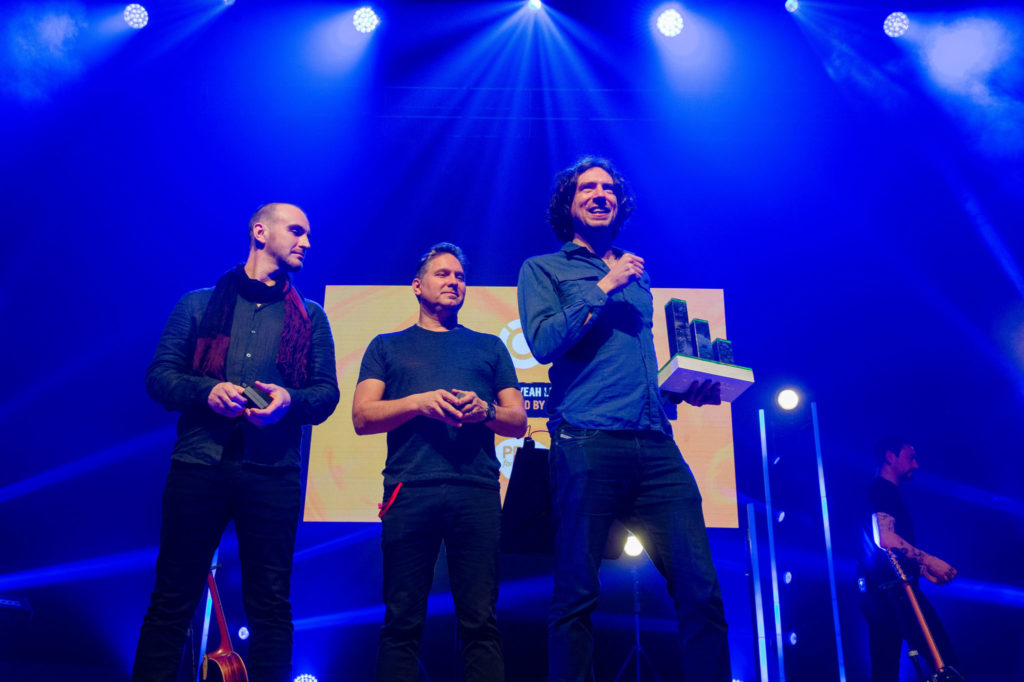 It was a night for emotional speeches and there was a real sense of community among the bands and fans. Big surprises came via video messages from Coldplay for this years 'Outstanding Contribution to Music' recipient Steve Strange.
Advertisement
Three of the awards were decided through public vote, which led to Cherym picking up the 'Oh Yeah Contender Award', Sister Ghost scoop the 'Best Live Act' and Junk Drawer's 'Year of The Sofa' took away Best Single.
The best album which was won by Ryan Vail & Elma Orkestra for Borders was debated by an 11 strong panel (including Hot Press' Pat Carty) while the awards were taking place, adding to the excitement of the evening. The result was delivered during the actual show.
The NI Music Prize is coordinated by the Oh Yeah Music Centre and forms part of a weeklong celebration of Belfast and NI Music through the Sound of Belfast Festival. It is supported by Belfast City Council, Arts Council Northern Ireland, Magic Kite, Just Lite, Bushmills Irish Whiskey, PPL, PRS for Music, Help Musicians and in association with BBC Music Introducing Across The Line.