Catch The Florentinas performing in Dublin's Workman's Cellar next Thursday, June 1st.
After their sold out headline Empire Music Hall gig in Belfast last month, The Florentinas are back with new single 'Miami' today.
"Sometimes, I get lost in my head," vocalist Paddy Boyd opens the indie/rock-driven track. "Sometimes, I don't mean what I said / And I know it's true - I will make it up to you / I don't care, ooh / I will make it up to you / Waiting for someone." The down-tempo single focuses on disconnection and a distinctive type of loneliness when something important has faded away, but it's too late to make repairs or amends by showing your gratitude for a person.
Armed with rock-steady vocals and enthralling guitar riffs balancing the soaring chorus and earnest verses, The Florentinas sound more polished than ever.
On the new single, the Bangor band said; "Miami is about distance, about yearning, wishing for something you once had but now it's too late. When writing this song, we wanted people to feel grateful for what they have in the moment and realise how precious our relationships are with one another. They can quickly fade away and become something of the past.
"Hold onto what you have and cherish it. You don't want to spend your life waiting for your someone."
Advertisement
The four-piece have made a huge impact, releasing three radio singles, 'Sandcastles', 'It's Not In Vain' and 'Weatherman', and receiving daytime playlist support across some of Ireland's largest radio stations.
The rising outfit have supported Nothing But Thieves, The Amazons, Stereophonics and Snow Patrol, as well as performing at Stendhal Festival, Electric Picnic and Other Voices in 2022 and closed the year by winning the BBC Introducing Artist of the Year award at the Northern Ireland Music Prize.
Formed in early 2019, The Florentinas comprises Boyd, Jacob Kane (bass), Luke Swann (guitar) and Jakob Swann (drums), who met at secondary school in Northern Ireland.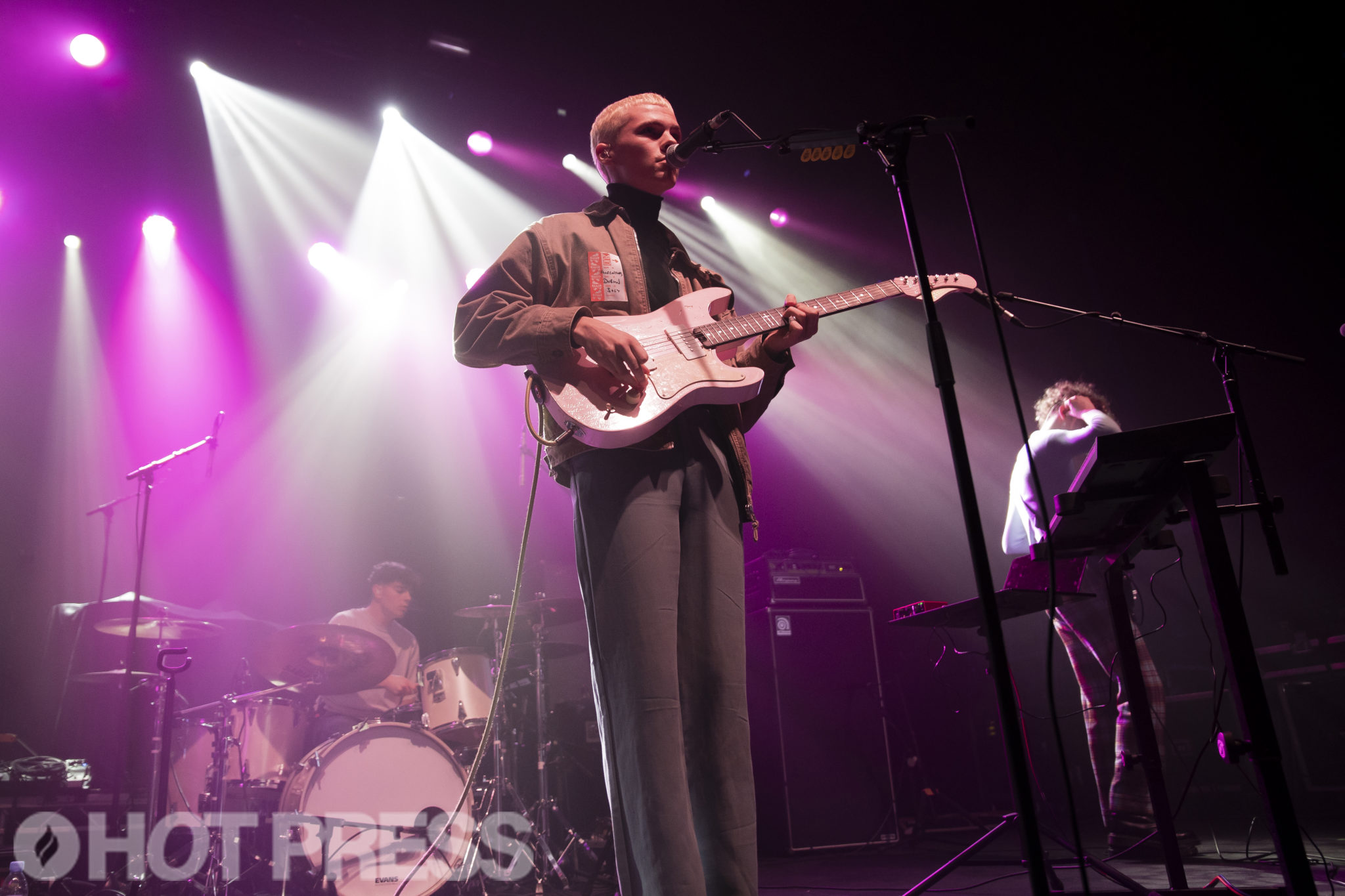 Their hook-heavy indie rock has garnered attention at home and beyond, leading them to ink a publishing deal with BMG in 2020.
"It was just meant to be!" the Co. Down group told Hot Press last year of the signing. "Paddy was in London at the time when we received an email from an A&R rep from BMG. He had listened to a demo of ours on Soundcloud on his way to work which piqued his interest. The rest of us were in school but Paddy was able to take a call."
Advertisement
"He told me over the phone that he stumbled across us and loved what we did. I couldn't believe it. I explained that I was in London and ended up heading down to the BMG offices in Paddington to chat. It was mental. I remember sitting in a room with plush sofas, records all over the walls and a cool mini fridge with fancy drinks! One year later, pen was finally put to paper after long discussions and of course a major lockdown."
Tour Dates:
Wednesday, May 24th 2023: DMAs Support @ Mandela Hall, Belfast
Thursday, June 1st 2023: Dublin, The Workmans Cellar, Dublin