Deaf Joe sings the beautifully haunting 'Higher, Forever (Don't Fall)' from his 2022 album Kalachuchi
Waterford-born artist Deaf Joe, also known as Joe Harney, has been releasing music since 2012, when he shared the folk album Burrowings. He's come a long way since, exploring his electro-pop style with grace.
The sublime 'Higher, Forever (Don't Fall)' is from his fifth album, Kalachuchi, which was released by Bluestack Record in 2022. Now he's dropped the music video, filmed on super-8 and 16mm film and created by the Brazilian filmmaker Moema Pascoini.
"The video clip follows a line of creation that I have been investigating for some time: the poetic work carried out through an analogic collage of my own footage combined with painted film and found footage excerpts," Moema Pascoini said.
"My intention was to create a visual experience that would connect the lyrics of the song to some type of collective consciousness, expressed by the different characters and different situations that appear throughout the clip."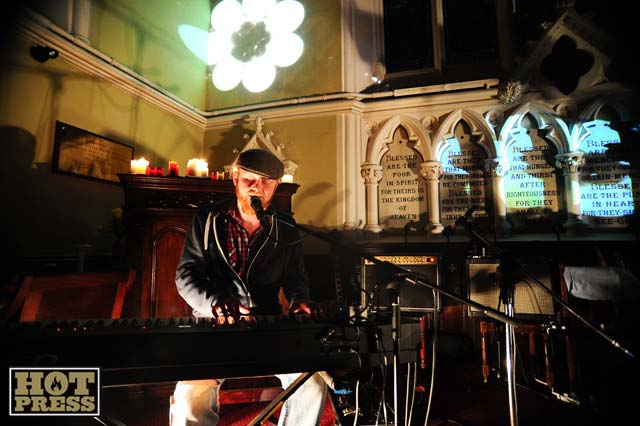 Advertisement
The video comes a year after the song's original release. 'Higher, Forever (Don't Fall)' and the rest of the album were recorded across Scotland, Denmark, and Ireland over the past three years.
It's an album that speaks the inner experience carried within the solitary listener as they move forward in life, healing, growing, and reaching out.
"The last two albums, Stuck and Love Stories, were made after I came out and they let more light in," Harney elaborates.
The 13-track collection has received high praise for its deep exploration of love, longing, and loss, and 'Higher, Forever (Don't Fall)' is no different. Overlaid with the soft opening chords of the piano, Deaf Joe's vocals in the almost-ballad are achingly alluring.
"I wanted to continue that with Kalachuchi, keep the curtains open, kick the fucking windows out. Even if things get heavy here or there, it can still float, still feel buoyant, still shimmer."
Don't fall for the magic side /Don't fall for the tricks of the mind / Don't fall for that open smile/ And don't fall for those big brown eyes...
Watch the video for 'Higher, Forever (Don't Fall)' here:
Advertisement