Having recently supported Sega Bodega and Lyra Pramuk in Paris and featured on Gash Collective's GASH TRAX VOL. 2 alongside ELLLL and Roo Honeychild, ALIXYS' 'LUCKY' is an experimental track that explores the human tendency to find temporary relief through mindfulness apps, podcasts and digital resources.
In a futuristic twist on solitude and the relentless pursuit of inner peace, non-binary experimental artist, ALYXIS, shares 'LUCKY'. The avant-garde producer and visual artist brings forward a deep exploration of the human yearning for momentary solace in our tech-savvy age.
Drawing inspiration from iconic science fiction worlds like Bladerunner and The Matrix, ALYXIS's latest track examines the habits of modern society—like seeking refuge in mindfulness apps- delving into themes of loneliness, anxiety, and the search for relief in our digitized realm.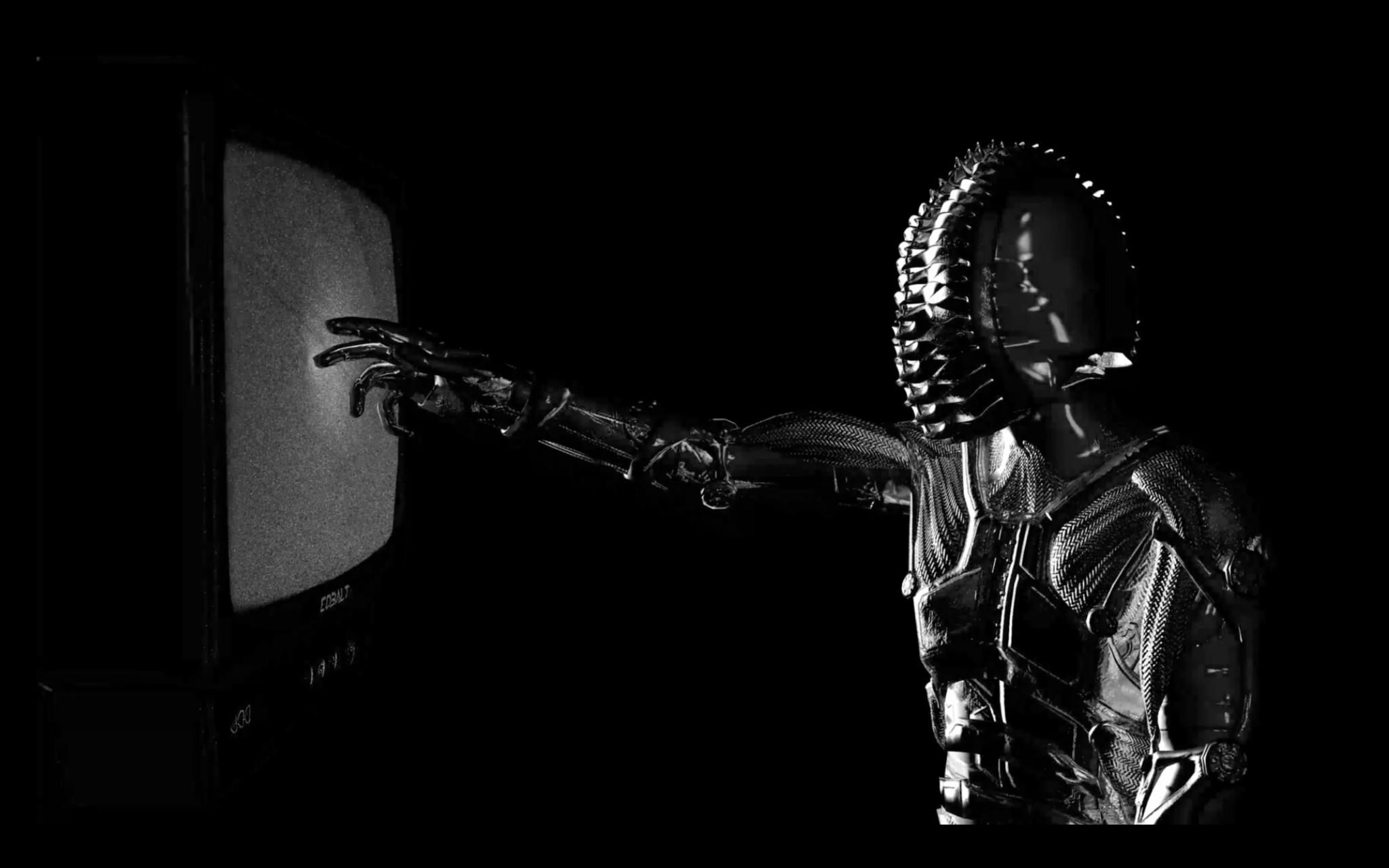 The anticipated music video drops tomorrow, September 27 and introduces us to an AI chatbot named Oracle. Hailing from ALYXIS's unique virtual universe, Oracle emerges as a comforting voice amidst the chaos- reassuring its listener to embrace their solitude in a twisted, dystopian style.
It also marks the first glimpse into ALYXIS's virtual world - XOIOXO - a digital ecosystem influenced by social movements and activism that promote gender fluidity, self-expression, personal growth and liberation. Harnessing tools like cinema 4d, blender, and unreal engine, ALYXIS self-produced the breathtaking visuals- highlighting their commitment to blurring the boundaries between auditory and visual art.
Advertisement
"I draw inspiration from utopian visions of society where individuals are free to express themselves without judgment or societal constraints," says ALYXIS on their digital realm. "The idea of a world that reflects modern "interpretations of utopian ideals resonates deeply with me. It fuels my desire to create a virtual universe that embraces inclusivity and celebrates personal freedom."
In April 2021, ALYXIS released their debut EP, introducing viewers to their extraordinary musical universe.  The project was critical acclaim for its enchanting and haunting compositions which left a lasting impact on listeners.
The artist's live show premiered at the prestigious Live Collision International Festival in 2022. ALYXIS' dynamic performances have captivated audiences, immersing them in a transcendent audio and visual experience.
Listen to 'LUCKY' below.
Advertisement