Saint Sister, Wild Youth, and Daithí Added to Galway International Arts Festival Line-Up
Galway International Arts Festival has added three more names to this summer's Heineken Big Top line-up. 
Held 15-28 July, Galway International Arts Festival presents a wide range of art forms, including theatre, dance, visual arts, comedy and music. The Heineken Big Top will host a exciting and eclectic collection of musical acts from Ireland and abroad.
The festival has just announced the addition of new names to the line-up. Saint Sister, who made waves with their 2018 debut album Shape of Silence, will open for rock band Bell X1 Friday 19 July. Since forming in 2014, they have quickly established themselves as a phenomenal live band with performances at Glastonbury, Electric Picnic and Latitude and support slots with The National, Lisa Hannigan and Hozier.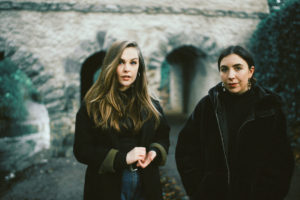 On Saturday 20 July, breakthrough Dublin 4-piece Wild Youth will open for Westmeath indie rockers The Academic. They burst onto the scene last year with their contagious hit 'Can't Move On'. This was followed by their debut EP 'The Last Goodbye', which incredibly reached number 5 on the Irish Album Chart and led to a sold-out Irish tour, including a headline gig at The Olympia Theatre. Their latest single 'Making Me Dance' is already looking like one of the year's pop hits.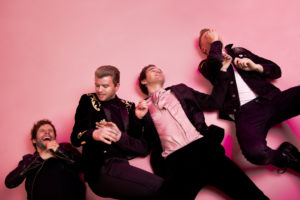 On the closing weekend of the Festival, 27 July, two-time Choice Award nominee Daithí, will open for legendary electronic dance duo ORBITAL. He returns to Galway International Arts Festival with a full live band, last seen closing out Body & Soul at Electric Picnic. For his GIAF19 performance he will be joined for part of the set by Bell X1's Paul Noonan, Sinead White and Elaine Mai. Known for singles like 'Chameleon Life' and the 2015 viral hit 'Mary Keanes Introduction', Daithí's most recent release, 'Take the Wheel' (featuring Paul Noonan), was praised as 'both elegiac and epic' by The Irish Times and 'perhaps his finest song to date' by The Galway Advertiser.
Advertisement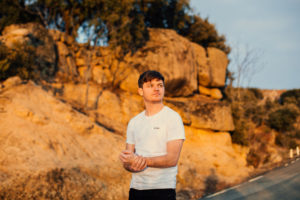 Other acts on this year's bill include Irish indie phenoms Two Door Cinema Club, who will be joined by special guests Dublin pop group All Tvvins, and influential American composer Burt Bacharach, the man behind classics such as 'Raindrops Keep Fallin' On My Head' and Dusty Springfield's 'Wishin And Hopin'.
More information and tickets to all of the shows are available on the Galway International Arts Festival website. The full programme will be released in May.