Listen to some of our favourite new Irish tracks of the week below.
Laura Quirke & Joshua Burnside, 'Taking The Wheel'
The first track from Laura Quirke (Lemoncello) and Joshua Burnside's collaborative EP In The Half Light, 'Taking The Wheel' is a stunning, gentle folk offering written by Quirke and recorded and produced by Burnside at his studio in Vault Artist Studios, Belfast.
Anna Carmody, 'Summer Air'
A newcomer in the music scene, Tullamore singer Anna Carmody only wrote her first song in December 2019 but she has quickly gained traction online. The vocalist's tracks are produced and mixed with Robert McLeod. Impressively, Carmody worked with the likes of Alex Gordan (Kate Nash, Sigrid) at the world famous Abbey Road Studios when mastering her debut album. Her haunting indie-pop music is inspired by Lana Del Rey, Norah Jones and Dolores O'Riordan. 'Summer Air' was written shortly after Anna moved home at the start of the pandemic to the quiet countryside of Offaly after living in the hectic scene of Dublin City.
Jordan O'Leary, 'Sullivans John'
A year after the release of their acclaimed debut album, Couldn't Give A Rats, The Scratch's Jordan O'Leary has shared a powerful new solo project, The Burren Tapes – recorded while the Irish four-piece were in Clare, writing for their next album. His rendition of the classic Irish folk song 'Sullivans John' is a highlight of the three-track release, featuring The Scratch's Daniel Lang playing cajon, and recorded, mixed and mastered by the band's manager, Éamonn Conway.
Molly O'Mahony, 'Remember To Be Brave'
After a decade spent with genre-blending group Mongoose, Ballydehob singer-songwriter Molly O'Mahony is stepping into the spotlight with her debut solo single, 'Remember To Be Brave'. The uplifting track was penned against the backdrop of the pandemic – when Molly returned to her family home in West Cork, along with her siblings, who also contributed to the recording. 'Remember To Be Brave' offers a promising taste of what to expect from the album she's due to record this summer.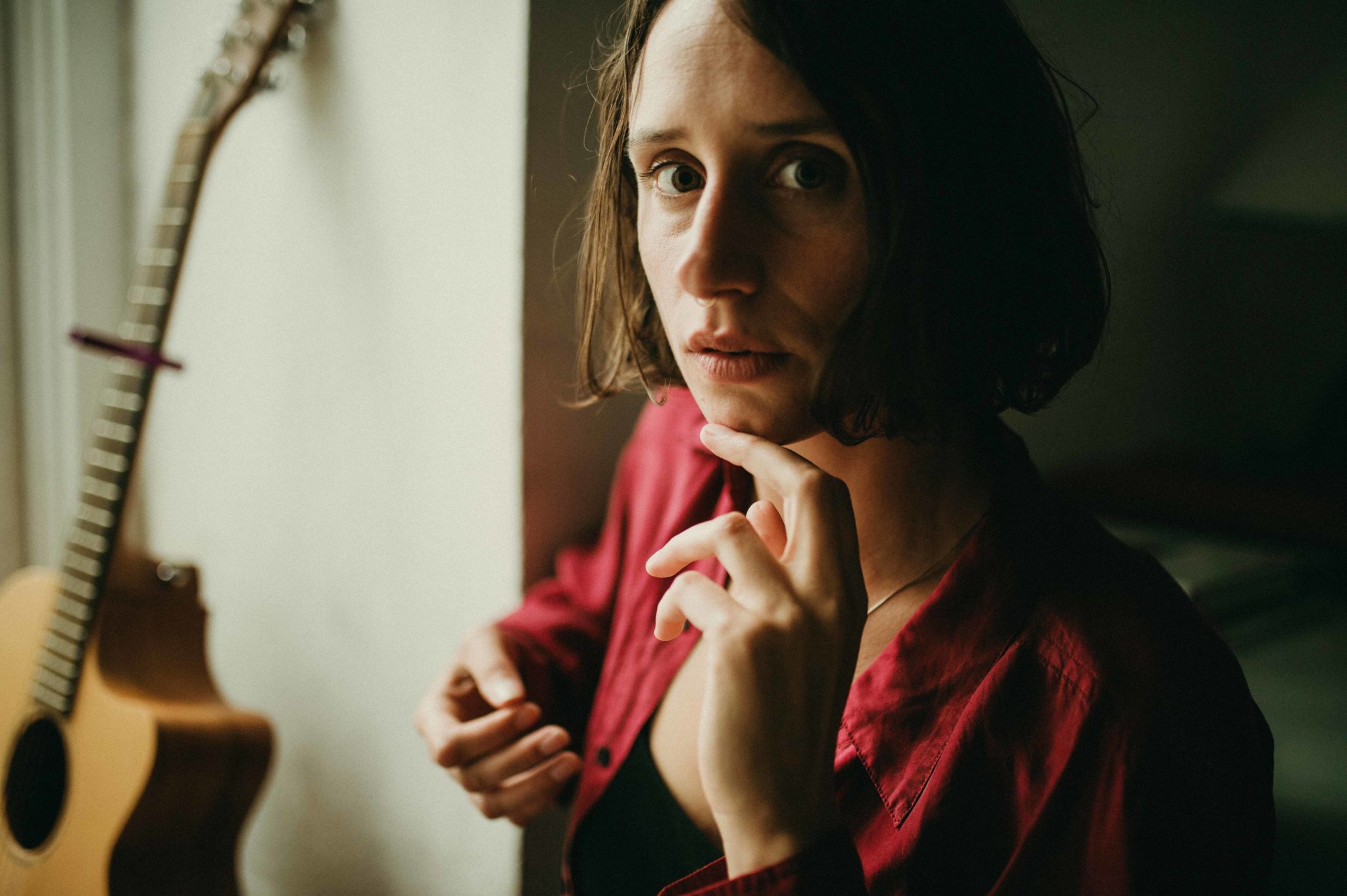 Tuath, 'That Looks Like A Good Spot For Some Luxury Apartments'
The Donegal band criticise laissez-faire capitalism and unfettered property development on their vaporwave-influenced new single. 'That Looks Like A Good Spot For Some Luxury Apartments' marks the first track released from their upcoming EP Research & Development, due out June 23. The track arrives alongside a new lyric video – inspired by Adam Curtis' recent documentary series, Can't Get You Out of My Head – featuring Elon Musk, shots of homeless people, and more - criticising Fianna Fáil and Fine Gael's approach to the housing crisis, and enabling of homelessness.
Soda Blonde, 'Holy Roses'
The third single to be released from Soda Blonde's forthcoming album Small Talk, 'Holy Roses' rings out like a battle cry in an explosive chorus. No doubt one of the strongest on their album, the song is soaring and exquisite, playing with traditional elements of pop and turning them inside out.
Nerves, 'Leigue'
Avant-punk group Nerves, hailing from the West of Ireland, have shared their powerful new song 'Leigue'. Struggling to process the enormous shock and grief after the death of a friend, lyricist Kyle Thornton from was initially struggling to move forward. Gradually, he was able to relocate his connection to creativity, and the lyrics to new song 'Leigue' became his pathway out of grief. Out now, it's an incredibly powerful song, with the crunching guitars given added bite from producer Daniel Fox of Girl Band.
Sinead Whyte, 'Kills Me Now'
Rathfarnham-raised singer Sinéad Whyte has started to make a name for herself since striking out solo. Boasting a goose-bump inducing croon, the piano players performances are wise beyond her young years, and hint at a bright future ahead. Setting up her YouTube channel in 2019, her cover of Lewis Capaldi hit 'Bruises' reaching over 200,000 views. The singer's cover of Chris Stapleton's 'Tennessee Whiskey' accumulated over 1.5 million views on Facebook, cementing her newfound popularity online before Sinéad began work on her own material.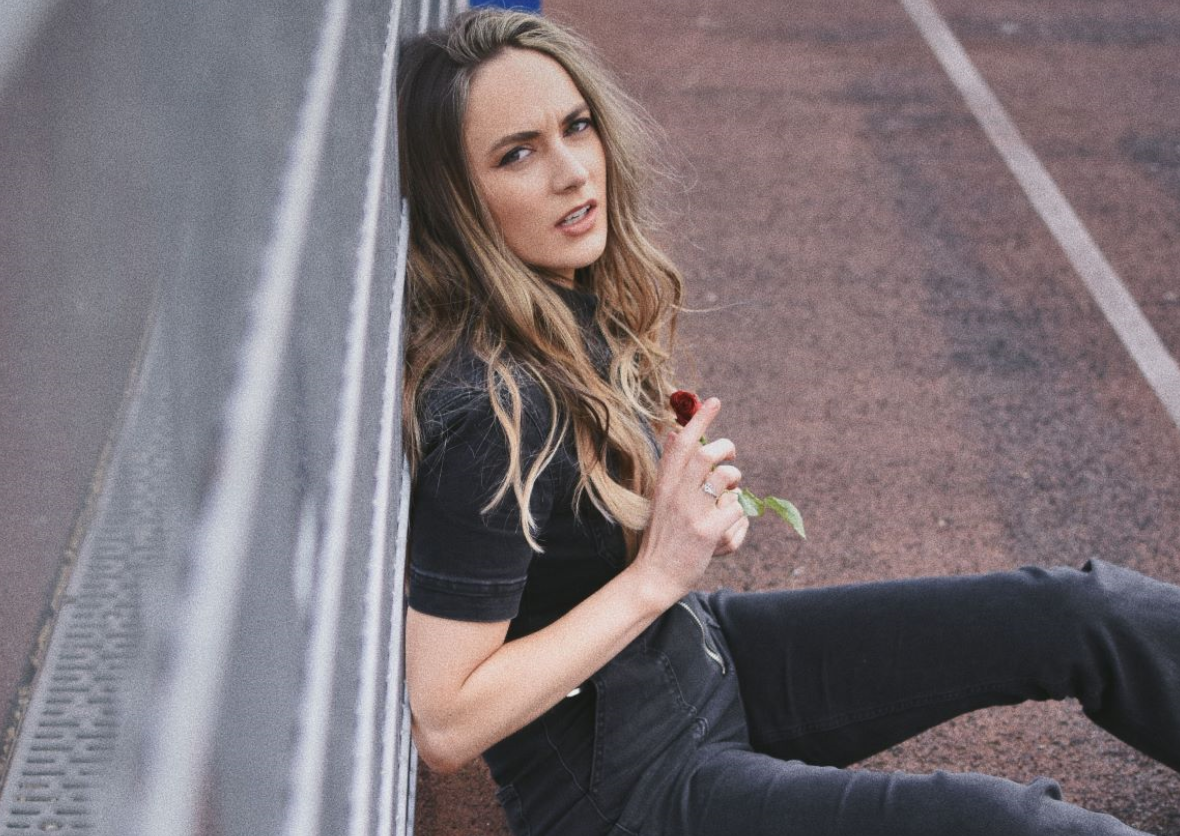 Kelsey, 'I Only Like Your Eyes'
Cork singer-songwriter Kelsey's sound could be described as romantic, alternative rock - edging on alt-pop, with notes of the passion that comes with the blues. Having previously acted as an opening act for Irish acts Mundy, Aslan and The Frank & Walters, her newest single 'I Only Like Your Eyes' arrived today. Written earlier in the year, Kelsey is releasing it as her first professionally made track.
Floor Staff, 'Aspiration'
Returning from a four-year hiatus, Anthony Donnelly – the critically-acclaimed Dubliner who releases music under the moniker Floor Staff – is back and better than ever. 'Aspiration' is a deeply personal indie folk track apologising for the "weakness and cruelty" that led to the demise of a "formative and beautiful" relationship.
KinetiX, 'White Oil'
Drum & bass rallying call 'White Oil' is the third single released by the Offaly trio - brothers Arthur, Theodore, and Ademar Stones. A by-product of the ongoing pandemic, the track lyrically tries to look beyond this unprecedented period and encourages listeners to start living in a way that makes life worthwhile. Before KinetiX formed in 2017, the brothers started out as traditional musicians. The outfit later worked in Diffusion Lab Studios alongside Chris Bubenzer and Marcin Ciszczon. The electro-heavy plan to release up to a dozen singles before the end of 2021.
The Rising, 'Bruise You Left'
Duo The Rising are set to release an EP, titled No Hope Without Love, with 'Bruise You Left' shared as the project's second single. Proud DIY artists, Chantelle and Chris recorded, produced and mixed the song themselves from the pair's Renegade Maverick Studios. The track was also mastered by the impressive Pete Maher (U2, Rolling Stones, The Killers, Snow Patrol). The song explores the hurt caused by a long-term relationship coming to an end: despite promising never to hurt each other, they ultimately do.
Zen Arcade, 'High Fidelity'
Formed from three members of The Strypes, The Zen Arcade take their musical cues from the likes of Hoodoo Gurus, Jesus And Mary Chain, XTC and Graham Coxon, relentlessly genre-hopping from garage rock, to power pop, to cow-punk. This is the title track from their new EP, which also includes last year's debut single 'Don't Say A Word'.
Dea Matrona, 'Stamp On It'
'Stamp on It' the hotly-tipped follow-up single from Belfast buskers Dea Matrona. The track is being released alongside a cover of Fleetwood Mac's 'Oh Well', and will also have a physical vinyl and cassette release in late June. Glistening guitar lines and soulful melodies have captured the hearts of audiences across Ireland and the rest of the world.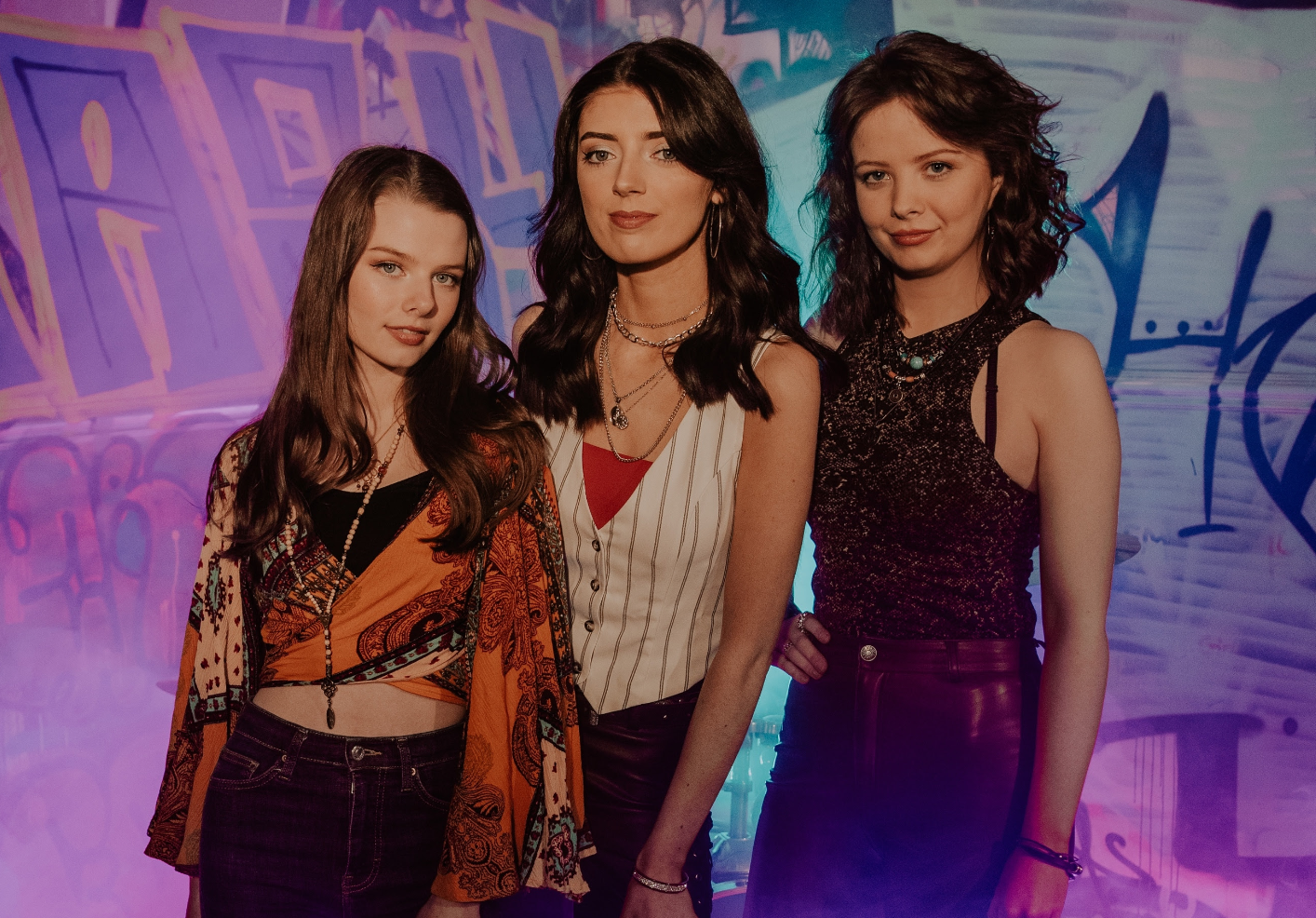 Chris Conroy, 'Wolves'
After the release of his previous two singles 'Dive' and 'Sink Or Swim', Portlaoise artist Chris Conroy is back with the last track on his debut EP 'Wolves'. The track expressing the struggle in loving someone while seeking different futures. Growing up listening to folk and pop singer-songwriters along the lines of Ed Sheeran, Damien Rice and Bon Iver; Laois talent Conroy draws inspiration from hip-hop and R&B genres.
Fantasy Video, 'Big Tree'
Belfast-born, Stuttgart-based JP Reid shares the first taste of his new Fantasy Video project today – with debut single 'Big Tree'. Written and recorded during lockdown by Reid (formerly of The Plan For Tonight, The Dangerfields & Petrie), the irresistible indie-pop track offers a promising taste of what to expect from this "bedroom project".
TeoYxng, 'Dnd'
Romanian-Irish hip-hop artist TeoYxng releases his debut EP, Rage Season, today – featuring 'Dnd' among the standout tracks. With his unique approach to melodic rap, the Wexford-raised 21-year-old has marked himself as one to watch.
Skripteh & Leon Shabba Madigan, '8 Bar Riddim'
Since being tipped as one of Hot Press's 'Hot for 2020' Irish Acts, Skripteh continues to establish himself as a serious force to be reckoned with on '8 Bar Riddim' – a collaborative track with Clonmel-based rapper Leon Shabba Madigan. The video for the hard-hitting track premiered on Dearfxch TV this week.
qwasi & banríon, 'do you miss her'
Acclaimed Irish artists quasi and banríon have teamed up on collaborative track 'do you miss her', out today via Bad Soup Records. The song, which showcases a captivating direction in banríon's sound, features samples from writer and activist Nell McCafferty, while the lyrics criticise how Nell's sexuality and relationship with Nuala O'Faolain was treated by the press. All profits from the track will be donated to BeLonGTo Youth Services, the national organisation supporting LGBTI+ young people in Ireland.
Enda Gallery, 'Old Fashioned'
With his new single 'Old Fashioned,' Enda Gallery reflects on his personal experiences and development of living in Berlin, a city driven by its diversity, openness, and artistic freedom. He combines electronic music concepts, influenced by working with some of Berlin's most thriving artists, creating a new danceable sound for himself.
Aby Coulibaly and Monjola, 'Where u at'
'Where u at' is a song about hopelessly longing for someone you can't get off your mind, even though they're no longer in your life, and all the questions that come with it. The collaborative track from breakout sensations Aby Coulibaly and Monjola surely cement them as some of Ireland's most exciting acts to emerge in recent years.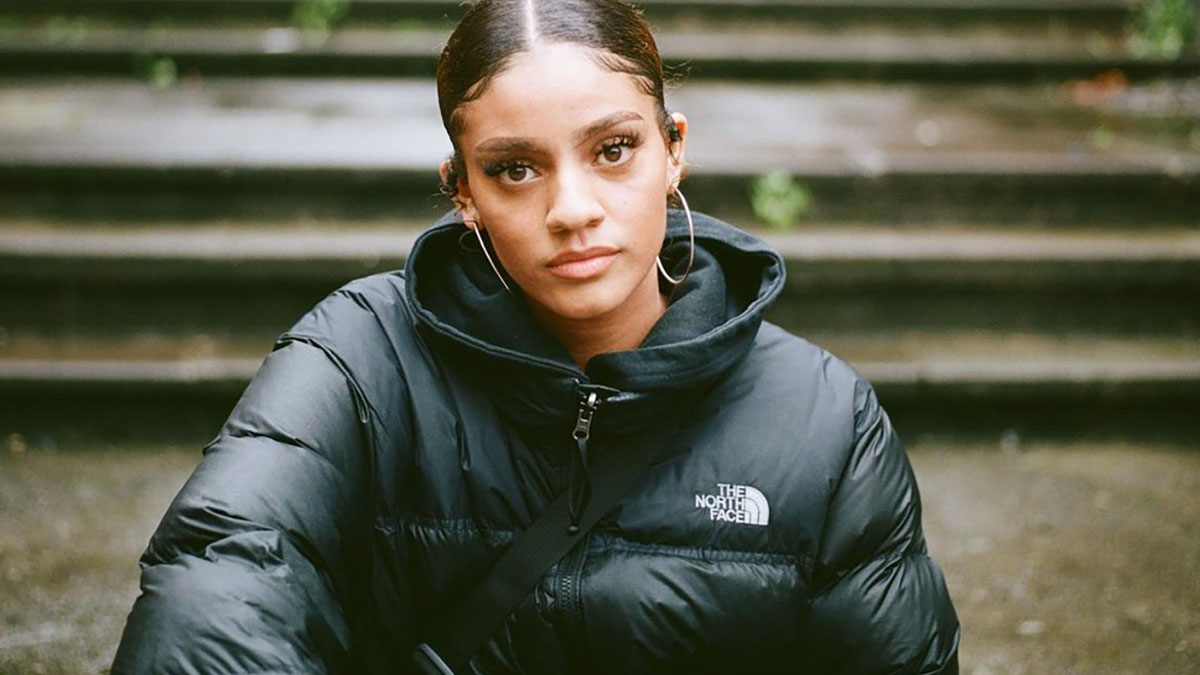 Ciaran Lavery, 'First Bad Man'
Award winning Northern Irish singer-songwriter Ciaran Lavery has unveiled his fresh offering from a new collaboration with Soft Sports, First Bad Man. In a pursuit of happiness and what that means, 'First Bad Man' is the first single to come from his upcoming new EP 'Happiness'. Having grown up in Aghagallon in Northern Ireland's County Antrim, Lavery takes inspiration from the likes of Thom Yorke, Mitski, Bjork and The Beastie Boys, Larvery has shaped himself to astound listeners with his defiant musical style.
Telefís, 'We Need'
"Theocratic electropop track" 'Telefís is a collaboration between Cathal Coughlan (Microdisney, Fatima Mansions) and Jacknife Lee (ex Compulsion and Producer for U2, R.E.M, Two Door Cinema Club). During the lockdown period, the pair have created their debut album, a hAon - a collection of songs that express a "corrosive nostalgia". 'We Need' is the first song to be shared from the upcoming record.
Nnic, 'When You're There'
This infectious, percussion-heavy guitar track offsets Nnic's polished vocals with a choppy beat. Offering an abstract representation of time pressure, loss of control and the need for vibrant escapism, "When You're There" finds Nnic juxtaposing these universally recognisable feelings with electrifying grasp.
Elaine Mai, 'Still Feel' feat. Ailbhe Reddy
Electronic artist and producer Elaine Mai release her single 'Still Feel (feat. Ailbhe Reddy)' – the second to be taken from her debut album, which is due for release later in 2021. 'Still Feel' sees Elaine draw once again from the pool of incredible vocalists we have in Ireland, building on the momentum of 'No Forever (feat. MayKay)'. Themes of belonging and self-acceptance on 'Still Feel' are perfectly complemented by the lyrics and haunting vocals of Ailbhe Reddy.
Listen to the Hot Press 'New Irish Songs To Hear This Week' playlist below: