Live Report: The Cranberries celebrate Dolores O'Riordan on what would have been her 50th birthday
Rewatch the live-streamed event below – as well as the brand new music video for 'Never Grow Old'.
Thousands of fans of Dolores O'Riordan and The Cranberries gathered virtually this evening – to mark what would have been the Irish music icon's 50th birthday, with a special live-streamed event.
Hosted by Hot Press's Stuart Clark live in Limerick, Dolores' bandmates Fergal Lawler, Mike Hogan and Noel Hogan spoke openly, movingly – and often joyfully – about their memories of the singer as part of the event. Meanwhile, the live chat on Facebook was abuzz with messages of love and support from fans and well-wishers all over the world – a testament to the ongoing global appeal of the band.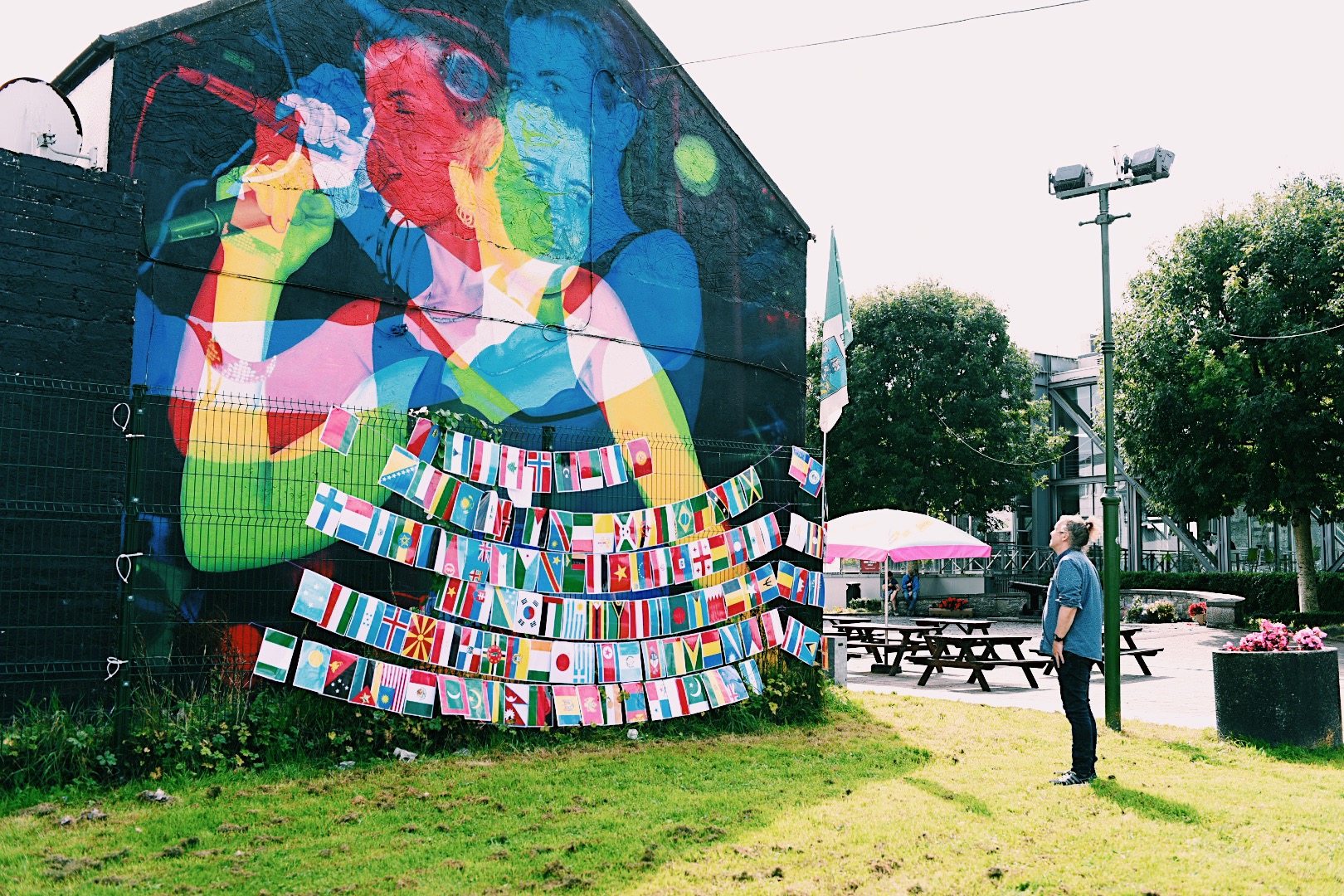 During the event, they spoke about the new 'Remembering Dolores' playlist, launched by the band today, and available now on all streaming platforms.
"It's a selection of songs that myself, Noel and Ferg picked out that bring back memories of Dolores over the years," Mike explained. "Some of the songs would not be the typical hits. It's other tracks off the albums that wouldn't have been as known, or played as much live."
Advertisement
There was also some exclusive news revealed during the livestream – including plans to release a documentary about the band, featuring never-before-seen interviews.
"We began five years ago," Noel remarked. "The idea was, we were going to do a documentary, from the first album up to the point where we became big. So, we had started filming bits for it, and did interviews for it. At the time we were rehearsing for a tour. So we put it on hold when we went on the tour – and then, unfortunately, Dolores passed away. So the stuff was sitting there. Then it became obvious after a while that we should really do a documentary about the band from start to finish. We started working on that a little bit more then, and fleshing that out.
"Unfortunately, the world changed – something happened a year and a half ago, to stop everything!" he adds. "So it's on hold until things are starting to move again..."
They also announced that a special 25th anniversary edition of their third studio album, To the Faithful Departed, is set to arrive before Christmas.
"They're finalising a few bits and pieces, and finishing that up now," Mike confirmed.
The reissue, Fergal revealed, will feature some early demo versions of tracks from To the Faithful Departed.
"We managed to find some demos," he recalled. "Three demos that everyone had forg0tten about. It just came to me one day, that we had done some demos in Paris in the middle of a tour – with Tim Palmer, who produced Tears For Fears and few other bands, before we worked Bruce Fairbairn. They sound great. I was surprised how well they sounded actually...
Advertisement
"It was nice to find stuff like that. Little gems that people have never heard before."
Touring hijinks were also on the agenda, as the band remembered one occasion when R.E.M's Michael Stipe swapped outfits with Dolores – specifically, "a pink mini-skirt with spikes..."
"The two of them were giddy, laughing and giggling, and she took him off to the dressing room, to try on loads of outfits," Fergal grinned. "He had some kind of belly-top on as well. He looked actually pretty cool in it!"
As Noel reflected, Dolores didn't care much for "all the airs and graces" of the industry...
"Under it all, Dolores more than anybody was just up for a laugh the whole time," he added. "From the very beginning, she was like one of the boys. Growing up in a house full of brothers – we were the next step to that!"
Fans were also treated to a special world premiere of a bittersweet new video for The Cranberries' 'Never Grow Old' – featuring previously unseen footage of Dolores and the band.
Watch the full video of Noel Hogan, Mike Hogan and Fergal Lawler – celebrating what would have been Dolores O'Riordan's 50th birthday – in conversation with Stuart Clark below:
Advertisement
The video for 'Never Grow Old' is out now:
During the livestream, Dolores' bandmates also discussed the new publication from Hot Press Books: WHY CAN'T WE? – The Story Of The Cranberries and the Band's Iconic Front-woman Dolores O'Riordan (As Told Through The Pages Of Hot Press). This unique and beautiful book is fully supported by The Cranberries and by the estate of Dolores O'Riordan.
Why Can't We? documents the birth and extraordinary rise of a band that made a city – indeed the entire county of Limerick, in the southern part of Ireland – proud, and – through such instantly recognisable hits as 'Linger', 'Dreams', 'Zombie' and 'Ode To My Family' – helped to soundtrack the lives and loves of millions of people all over the world. Curated by Stuart Clark, and including brand new contributions from Michael Stipe of REM, Simon Le Bon of Duran Duran, Olé Koretsky of D.A.R.K., acclaimed author Kevin Barry, and many more
Why Can't We? will be published by Hot Press Books in two formats: the Deluxe Platinum Limited Edition, signed by band members Noel Hogan, Mike Hogan and Fergal Lawler, and on behalf of Dolores O'Riordan, by her mother Eileen; and the Special Gold Edition. Exclusively available from hotpress.com, to secure a copy of Why Can't We? fans and book lovers can order online now.
Advertisement