The great Irish actor Liam Neeson, from Ballymena, has spoken for the first time about his involvement in a special tribute to Van Morrison, organised by Hot Press magazine, to mark Van's 75th birthday, which took place on August 31st.
Liam Neeson, the legendary Irish actor, has broken his silence about his contribution to a track by David Lyttle, recorded as part of the Rave On, Van Morrison tribute, created by Hot Press, to celebrate Van's 75th birthday.
"I was honoured," Liam Neeson said, "to be asked by David Lyttle to recite one of Mr. Morrison's compositions – and one of my personal favourites."
The track selected for David Lyttle was 'On Hyndford Street' – a spoken word piece written by Van Morrison about the street in East Belfast on which the master singer, songwriter and performer grew up. When various potential creative partners were mooted by Hot Press, the discussion quickly focussed on one of Ireland's all-time acting greats, Liam Neeson.
"We were keen to have a strong spoken word element in the Rave On, Van Morrison programme," Hot Press editor Niall Stokes explained. "Van started out writing poetry, so it is an integral aspect of his creative work. We had already lined up President Michael D. Higgins to perform 'Rave On, John Donne', with music by Bill Whelan, and Paul Muldoon to do 'Coney Island'. But, chatting with David, the idea of Liam Neeson doing the reading emerged – and, as it happened, I knew where he could be contacted."
In the event, an email from David Lyttle struck the right chord with Liam. And the rest is creative history!
Advertisement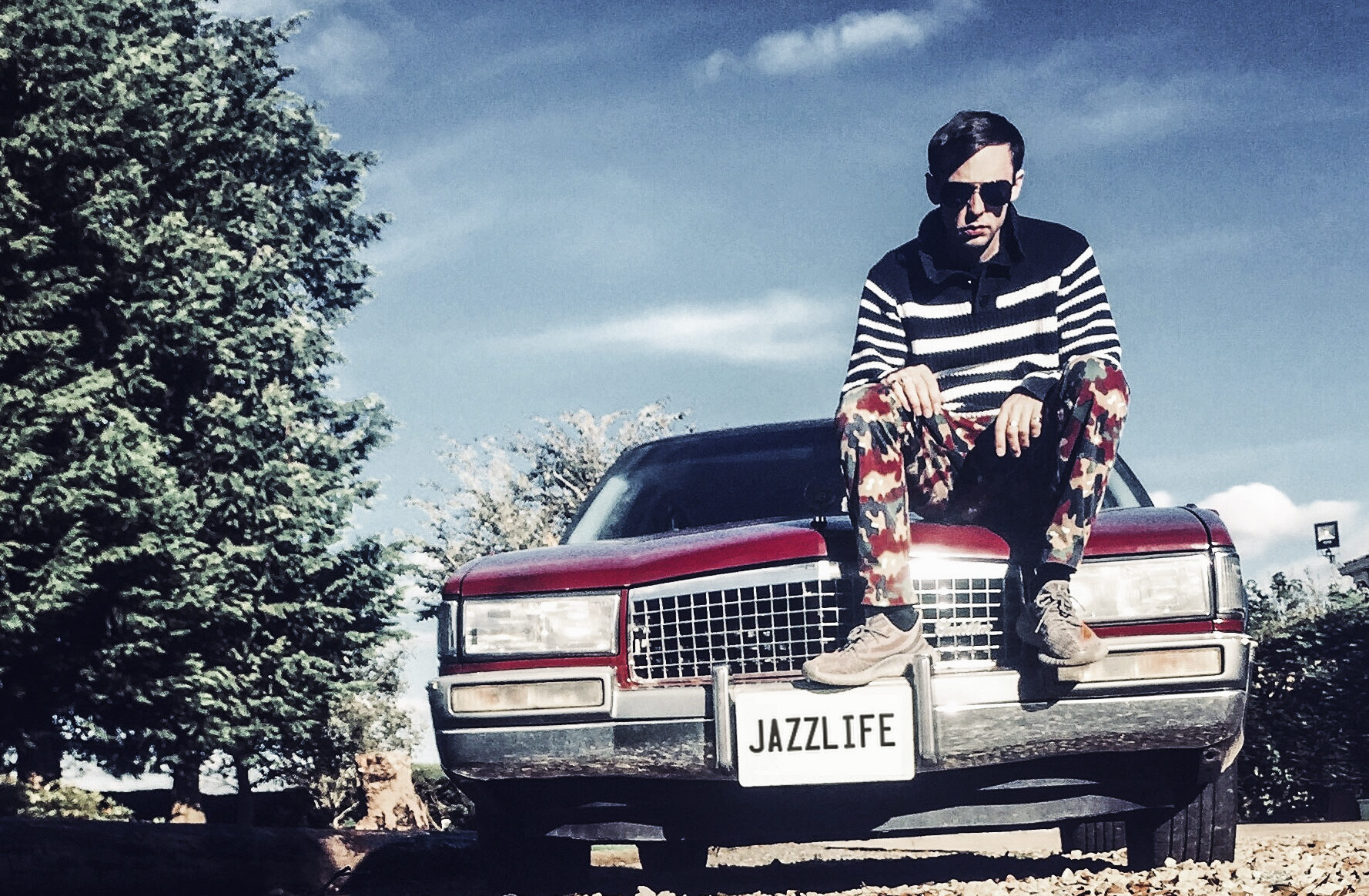 David Lyttle has been an underground music star for over a decade now. He has maintained a jaw-dropping tour schedule as a jazz drummer, composer and producer, bringing his music to Russia, Finland, Spain, Vietnam, Thailand, Jamaica, Israel, Lebanon, Malaysia and Singapore over the past year alone. He has been nominated in both the MOBO Awards and the Urban Music Awards, and collaborated with jazz legends and hip hop icons alike.
"I am a great admirer of David's work," Niall Stokes added, "and of his attitude. He is very engaged and hungry for new ideas and musical adventures. And so from the moment we started to put a shape on the Rave On, Van Morrison project, he was on my list of people to talk to. I am really glad that we were able to conceive of something unique for David to do."
And unique it really is.
"When Hot Press asked me to contribute to their celebration of Van," David said, "I was interested – but I wanted to do something very different with one of his pieces, more of a reimagined approach than a cover. I instantly thought of his spoken word work and the first person I thought of to read was Liam."
Lyttle, who is regarded as one of the world's great jazz drummers, and Ireland's leading jazz musician, plays a Fender Rhodes electric piano, organ, cello and bass guitar on the track, and produced it.
"It is an amazing, other-worldly piece," Niall Stokes said. "Even amidst a marvellous collection of over 75 videos, recorded to honour Van, it is utterly distinctive and hugely evocative musically. And then there is the remarkable, unmistakable voice that could only be that of Liam Neeson. He reads beautifully, dramatising the piece in a very powerful and memorable way. Clearly, the chemistry with David really worked. Everyone in Hot Press loves the piece and it has got a great response."
Advertisement
For David Lyttle, it is important to retain the sense of mystery created in the piece itself.
"I think it's better for people not to know too much about the process of creating music or any kind of art," he said, "but it was a very inspiring time and I'm incredibly proud of what we created."
Meanwhile, Liam Neeson paid his own tribute to the man dubbed by poet Paul Muldoon as the Bard of Belfast, Van Morrison.
"Van is our man," Liam Neeson said, "and in turning 75, he's still Mr. Cool."
Watch David Lyttle feat. Liam Neeson doing 'On Hyndford Street below:
Browse the complete selection of Rave On, Van Morrison videos here.
Advertisement