By: Jackie Hayden
The Dublin band rev it up with new album, new label and major tour
Ordinary Superhero is the fourth album from this Irish quartet of former street-buskers, the follow-up to 2018's superb True North – and their first for their new record label ahead of an extensive Autumn tour of Ireland and the UK. Jackie Hayden offers his track-by-track excavation of Ordinary Superhero for your delectation…
1 'Somebody To Love'
The album opens like a Daniel Lanois production of a Bruce Springsteen track but it's not long before Andrew Kavanagh's passionate lead vocals and the harmonies provided by Andrew Glover and Jimi Lock establish the song as vintage 2019 Keywest. It builds with ringing guitars powered by Harry Sullivan's rocksteady drums.
2 'C'est La Vie'
Nothing to do with the massive B*Witched No.1 of 1997, this is a cheery up-tempo romp with a spot of homespun philosophy to heighten its relevance. After a tantalising intro it shifts up the gears and might even appeal to country-rock fans given a different twist. Meantime we've got the original to savour.
Advertisement
3 'I'm Not Me Without You'
Here we have a finely-wrought song of almost-desperation that employs a subtlety of approach and a restraint not common among Keywest's rivals. Kav is off in search of something, or someone, and you can't help feeling that with this much passion and conviction he'll surely find what he's lookin' for.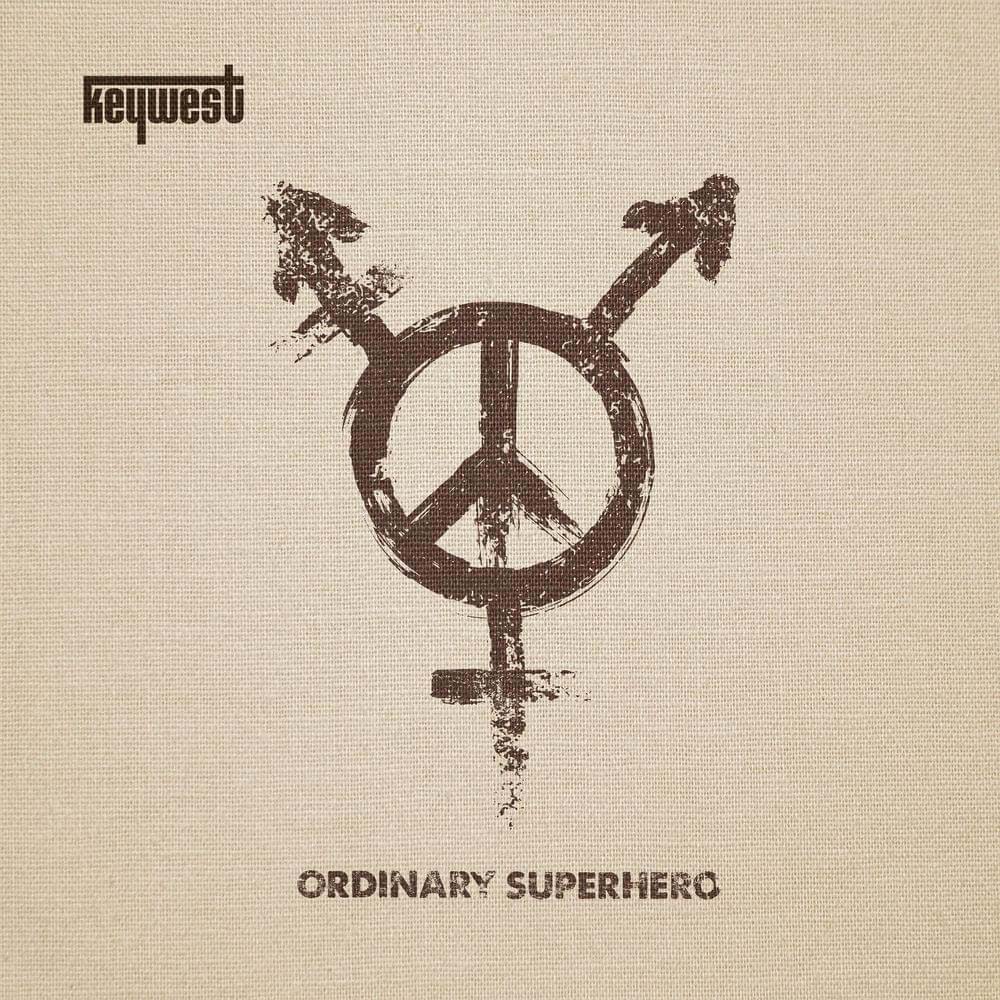 4 'Don't Let Me Down'
No, not the Paul McCartney gem, from The Beatles The Black Album in 1981, but an upbeat toe-tapper with a singalong chorus that's bound to enliven proceedings on their upcoming live tour. This is not the kind of track to sit down to, so be prepared for a bit of rug-cutting action!
5 'Ordinary Superhero'
The album's title track has a provocatively contradictory title to start with – which is good. After a relaxed opening it subtly builds into a real charmer. This is arguably Kav's most endearing performance on the album, as he really gets to grips with the lyrics, owning the song impressively.
Advertisement
6 'How Did We Get Here?'
By this point in the album it's clear that Keywest can no longer be corralled in an indie box. Instead, they are consciously using their indie attitude to fashion songs that deliver a fresh take to pop-rock music. And on 'How Did We Get Here?' – a question that might be asked by a pair of lovers whose relationship is on the rocks or in a more cosmic sense – it sure works.
7 'What Are You Waiting For?'
Questions, questions! This is the latest Keywest single, the fourth from the album, and it is a straight-up love song with a dandy guitar solo, a tasty chorus and an irresistibly cheesy arrangement. It paints a picture of a guy looking for the courage to approach the girl of his dreams. Go on, lad, go for it.
8 'Wear Your Love'
The arrangement opens with a U2 feel, impressively conveyed by Harry Sullivan's martial drums and a later guitar solo evokes some of Mark Knopfler's better work. Andrew Glover (acoustic guitar and piano), James Lock (electric guitar) and Harry Sullivan (drums and percussion) are excellent musicians. And yes, Keywest just might be the pop band it's ok for rock fans to admit to liking.
9 'This Is Heartbreak'
Advertisement
It's time to break out the tissues! Thankfully, with this one they've given us a classy version of a sad love-song that isn't overpowered by a heavy production approach. Instead it allows Kav to deliver a tender lead vocal that reeks of drama and spells conviction, with nary a hint of superfluous pretension. Tasty support vocals too.
10 'Blood, Sweat and Tears'
The album calls time with a restrained band performance that confirms the old adage that less is nearly always more. Even the cool strings seem to know their place as once again Keywest show how they've developed an instinct for doing the right thing when it matters most. This is a spot-on album closer.
Ordinary Superhero should consolidate Keywest's place in the mainstream world of pop-rockers with an indie attitude and it augurs well for their pre-Brexit assault on the influential UK market. Fans take note: Keywest are all revved up and ready to go.
We and our partners use cookies to personalize your experience, to show you ads based on your interests, and for measurement and analytics purposes. By using our website and our services, you agree to our use of cookies as described in our Cookie Policy.