The Kaleidoscope Festival has been revealed, with additional headliner and more acts to be announced.
Kaleidoscope, Ireland's first family camping festival, has officially announced the event's line-up and programme.
Kaleidoscope
Festival
will provide three days of high energy, full-colour entertainment over 16 stages from June 28-30. Bell X1, Tom Odell, Wild Youth, Delorentos, Wyvern Lingo, Fiona Harte and many more are set to take the festival by storm.
Take a look at the line-up and programme below: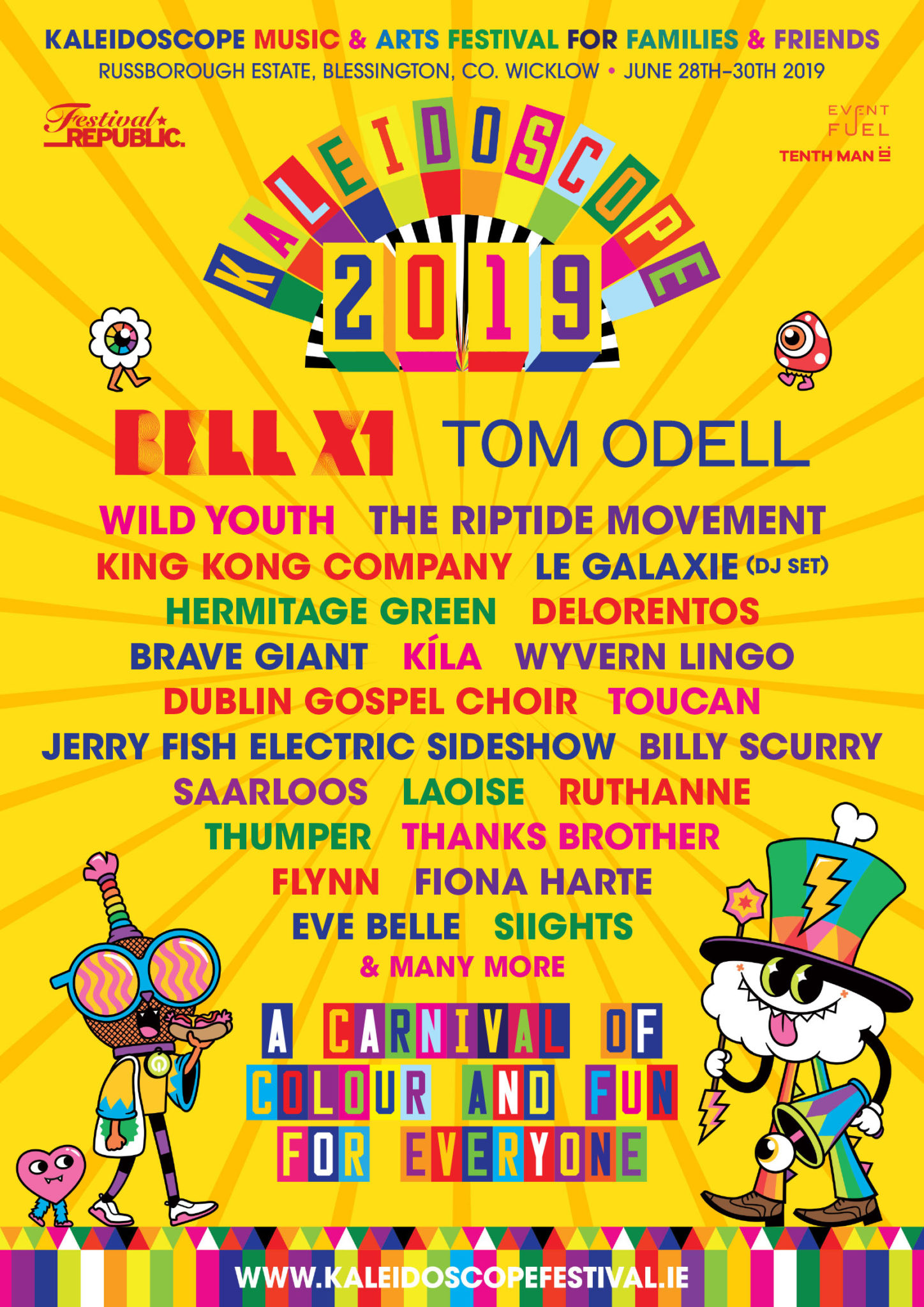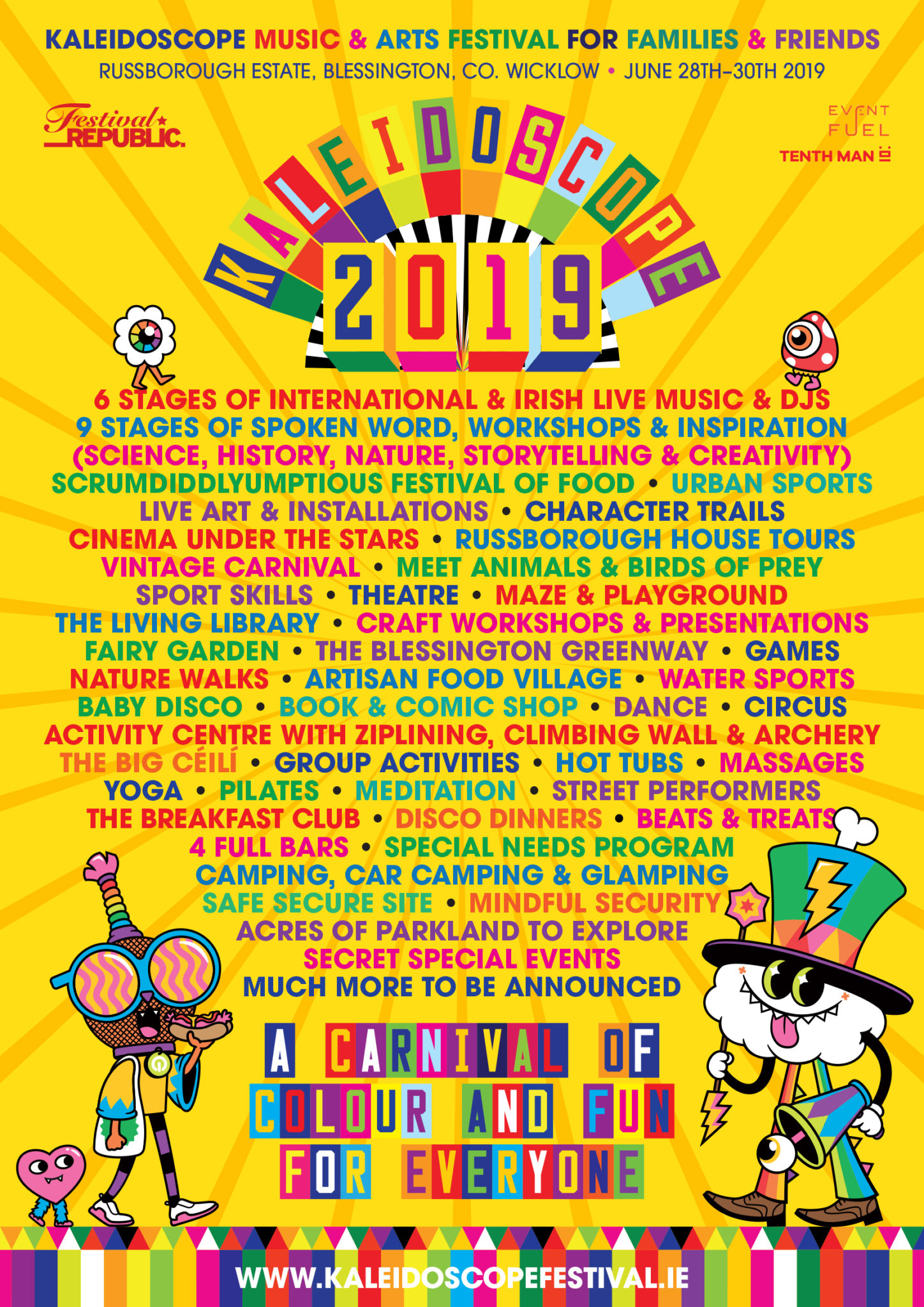 Advertisement
Born out of Electric Picnic, Kaleidoscope harnesses the magic of Picnic's entertainment and family campsites, tailoring the overall festival experience to the desires of the festival-going family and bringing the essence of Electric Picnic to a brand-new venue. Kaleidoscope heralds a new era of programming for the sophisticated taste of modern parents, discerning kids and all-knowing teens.
The extensive creative programme has been tailored to cater for each and every member of the modern Irish family.  Kaleidoscope offers specific programs for 'smallies', for 4-8, 8-12 and 12-16 year olds, together with all the festival favourites for adults of all ages. Children and teen programmes will take place within Russborough's walled garden and an utterly enchanting fairy fort located on the forest's edge.
Speaking on Kaleidoscope, Festival Director Melvin Benn said:
'As soon as Electric Picnic tickets go on sale, family camping sells out in minutes. It is a massively popular experience. We wanted to create a festival that caters to these festival goers, but also extend its appeal somewhat, so it is also of interest to the older sibling in the family or teen and families have a festival to go to once their kids are over 12. From the many years of catering for families at Electric Picnic we have learnt what really works'.
Tickets for the festival go on sale Tuesday 16
th
Ap9 am 9am from Ticketmaster.