Tickets for the rising folk star's upcoming tour go on sale this Wednesday, 7th December from 10am.
Ireland's very own rising folk star, Dani Larkin has just announced news of her debut nationwide tour, 'Walking With Natives' in Spring of 2023.
The Armagh-Monaghan native has had a busy year; touring the world, opening sets for the likes of Snow Patrol, Wallis Bird, Declan O'Rourke and Ye Vagabonds, alongside the release of her debut album in 2021, Notes For A Maiden Warrior.
The release of her first album propelled the musician's presence in the industry forwards, appearing live at SXSW, Reeperbahn, Doolin Folk Festival, WOMEX, Folk Alliance, Hibernacle, and opening for the likes of Wallis Bird, Declan O'Rourke, Hot House Flowers and Ye Vagabonds on their own nationwide tours.
With her album release seeing her perform everywhere from the States and Canada to the UK, France, Germany, Portugal, and here at home, the upcoming year shows no signs of the young star slowing down.
Her debut shows in New York are set to take place in February 2023, closely followed by her Australian live tour in March. 2023 will also see the singer-songwriter perform for the Port Fairy Folk Festival, Blue Mountains Music Festival, Yackandandah Folk Festival and headline shows in Melbourne, Sydney.
Advertisement
Renowned for her unforgettable live performances and magical writing and vocal skills, Larkin has been previously nominated in the categories Best Single in 2022, and Best Album in 2021 for the Northern Ireland Music Prize, along with Best Emerging Artist at the RTÉ Folk Awards in 2021.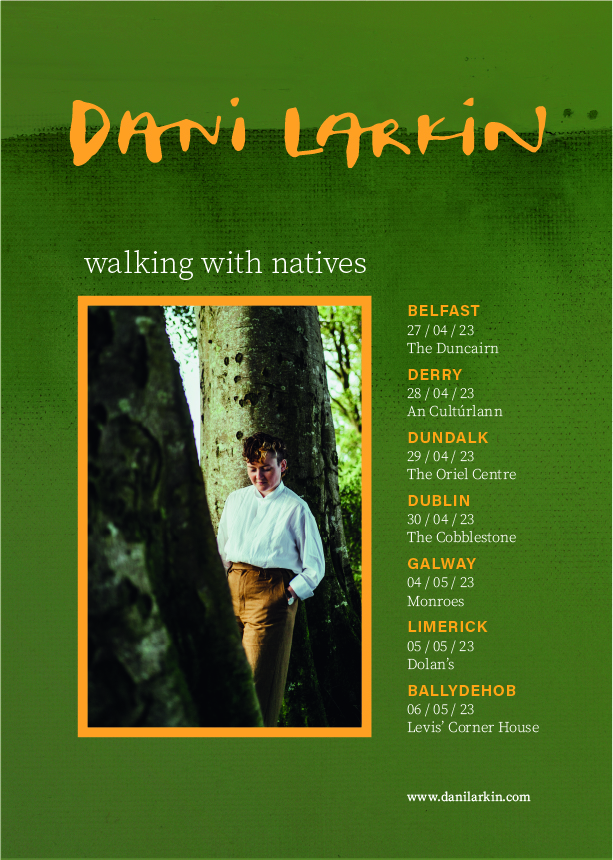 Tickets go on sale Wednesday, 7th December at 10am.
Stream Larkin's debut album, Notes For a Maiden Warrior below.
RELATED