Paul Nolan previews the most exciting music-related books of 2020.
Tales of Boomtown Glory
Bob Geldof
(Faber & Faber)
The musician and activist gets into reflective mood in this career-spanning collection, which also includes notebook scans, unreleased material and some characteristically forthright commentary from the author. (March)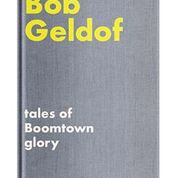 Advertisement
Stranger Than Kindness
Nick Cave
(Canongate)
In a similar vein to Geldof's book is Stranger Than Kindness, a collection of lyrics, commentary, meditations and artwork. Given Cave's renowned literary flair, it should be one of the year's must-read music books.