Henry Mountcharles tells us why we've Philip Lynott to thank for Slane Irish Whiskey, and reflects on forty years of one of Ireland's most famous music festivals.
"I got a lovely letter today from somebody saying how much they've loved the Slane concerts down through the years, and suggesting a particular band we should try and get next."
Henry Mountcharles is reflecting on one of the most remarkable stories in the history of Irish music.
"Since Thin Lizzy headlined the first concert in 1981," he adds, "with a young U2 supporting, Slane has become a rite of passage for both the artists and the fans, which makes me feel immensely proud.
"As does this latest chapter in our history, Slane Whiskey," he adds with a grin. "The idea of having a distillery here actually comes from hearing Lizzy play 'Whiskey In The Jar' in '81 and thinking, 'What if?'"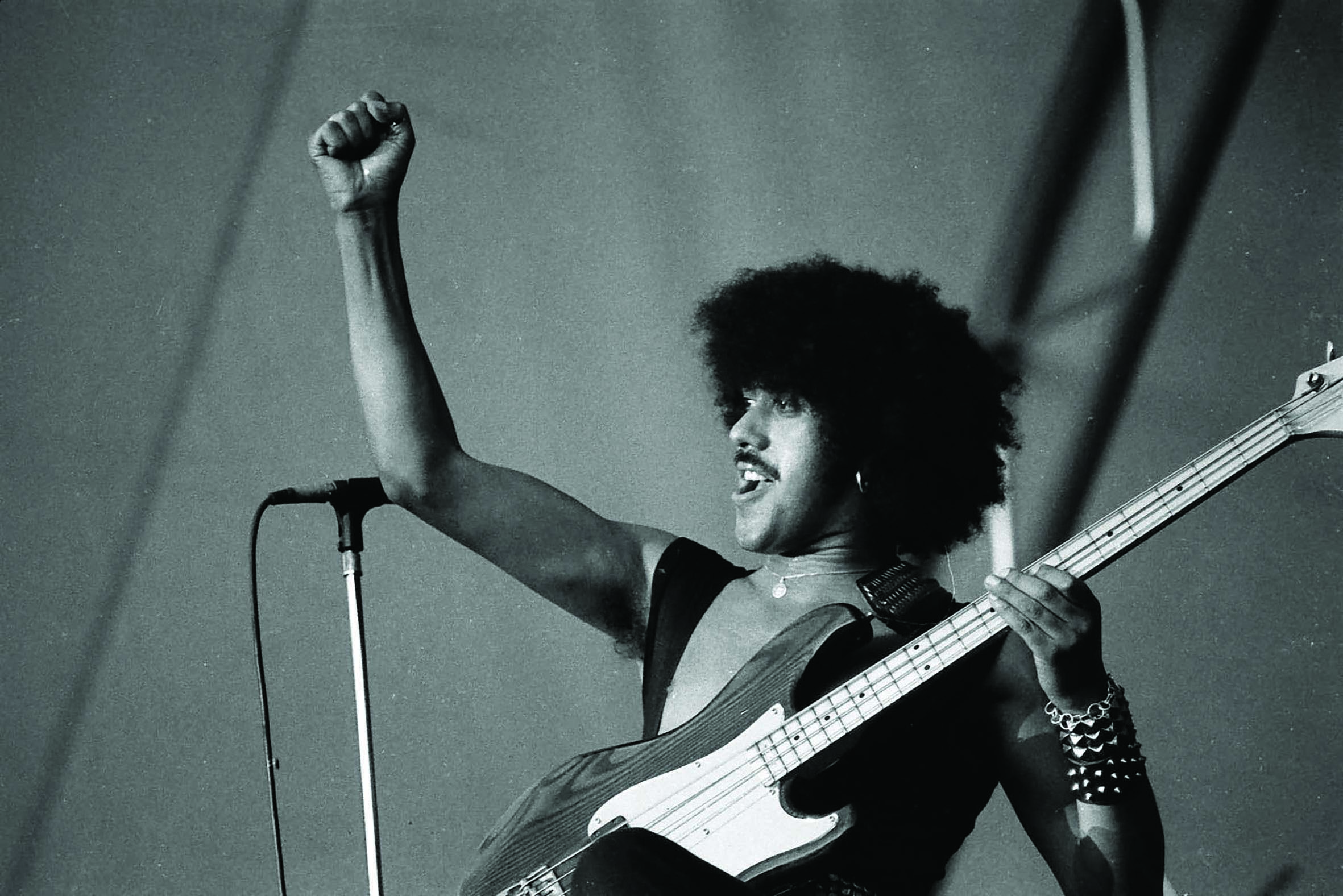 Since that extraordinary first show, the Slane concerts have allowed Irish festival-goers to see many of the ultimate greats of rock 'n' roll, including The Rolling Stones, Bruce Springsteen, Queen, David Bowie, Guns N' Roses, Neil Young, Kings Of Leon, Foo Fighters, Madonna, Oasis, REM, Robbie Williams and the aforementioned Thin Lizzy and U2 at the height of their powers. As for the whiskey, well, let's just say that lightening has struck again by the banks of the Boyne.
"Covid has made things difficult on so many levels, but Alex and the team have been busy working on the whiskey and some new ideas we have for the distillery, and I haven't totally dismissed doing something to celebrate our 40th birthday this summer," Henry says tantalisingly.
"Glastonbury isn't happening but Leeds and Reading are currently scheduled to take place, so the scenario appears to be changing. I hope it is because this has been a horrendous time for not only the artists, but also the crew members who are the lifeblood of the industry and make events like ours happen."
Slane might have to rock somewhat differently this year Henry promises that come 2022 it will be all amps blazing again.
"I'm going to stick to my no-name-till-the-deal-is-done rule, but discussions with the artist we want to headline next year are underway and progressing nicely," he says.
You may remember that the last time Hot Press checked in with Henry in June 2019 he was undergoing treatment for a rare form of lung cancer and not sure whether he'd be able to attend that year's Slane, which was headlined by the mighty Metallica.
"That's right," he nods. "I missed the return of Guns N' Roses in 2017 with this blimming thing – my oncologist who was there told me all about it! – but I was well enough to see Metallica and what a day and night it was. We had an after-show party followed by an after after-show party! The band were thrilled to be following in Thin Lizzy's footsteps –  'Whiskey In The Jar', naturally, was played in Philip's honour – and we were delighted to have them."
From chatting away to David Bowie about third-level education and blessing Robbie Williams with holy water to going clubbing with Mick Jagger and watching Bruce Springsteen play a full warm-up gig in his living room, Henry has been at the heart of some extraordinary musical moments and made some great friends as a result.
"Lockdown has been made immeasurably more pleasurable by getting to talk at least once a week to Adam Clayton who's grown his hair and beard and now looks like Father Christmas," Henry laughs. "I need a trip to the barbers myself but that'll have to wait till they're open again and I've been vaccinated. I compared notes on this with Adam, who really is a gentleman, and we agreed that Covid has turned us into Robinson Crusoes. We're not going to get it shaved and cut until this is all over!"
Adam's not the only Slane headliner who's kept in touch.
"A few years ago Bruce Springsteen came back to the scene of his triumph with his family, who are as lovely as he is. I remember in '85 someone going, 'Henry, can you talk to one of the main American networks about Bruce; it's for the news so keep it short'. We were out in front of the castle and I said, 'St. Patrick converted Ireland to Christianity from the hill of Slane; now Bruce Springsteen is here to convert it to rock 'n' roll', which they loved. Being the start of the Born In The USA tour and his first time playing outdoors to 80,000-plus people meant it was a very big deal. What Bruce and pretty much every other headliner has commented on is the exuberance of the Slane crowd, which has really thrilled me."
Henry has his own 70th birthday to look forward to in May.
"How isn't entirely clear at the moment, but it will be celebrated," he concludes. "I've been out of hospital for sixteen weeks, which is a huge boon. I've also done a preliminary socially distanced interview for a Slane documentary, so there's been a lot going on."
• Watch the Slane Sessions on the Hot Press YouTube channel below:
Blaze A Trail. Sip Responsibly.