The Full Cover Story: Sam Fender on mental health, Bruce Springsteen, Brexit and Fontaines DC
He's may be feeling hypersonic – but he also has other heavier things on his mind. We sit down for a refreshing cuppa tea with new Britrock champ Sam Fender to discuss the suicide pandemic in North Shields, Bruce Springsteen, Brexit and his love for Fontaines D.C.
A sneaky mug of brew and a quick chat with Hot Press. It's as close as Sam Fender gets to a stolen moment nowadays. Today has been typically chockablock for British rock's arriving hero. But now, finally, seated outside a cafe in Soho, he's enjoying a sly cuppa.
"I'm just out from a physio appointment," he says, pausing to fill his mug. "My neck and shoulders are knackered. I blame it on the fact I'm the tallest one in our band. I have to bend down to talk to the rest of them. If I stand to my correct posture it feels like I'm an arrogant bastard."
Fender has blond hair and cheekbones: it has been said that he looks like a fashion model playing at being a rock star. Yet he is extremely personable company. The hype that has built steadily since he bagged the Brit's Critic's Choice Award at the start of 2019 flusters him no end. He's not quite famous yet. But already very much in on the joke about the whole thing.
"I'm like a shit version of Springsteen," he laughs. "How can you compare me to a man who has done 20 records? I've not even released one yet. I think we should slow down.
"It's a bit of a big comparison," he adds. "I mean, I get it. 'Hypersonic Missiles' is a nod to 'Born To Run'. Well, I say 'nod'. It's more a headbutt. I've completely rearranged 'Born to Run' and put my own lyrics over it."
Advertisement
And then there's that laugh again.
Pulling Pints
Five minutes opposite the 25 year-old from the school of hard-knocks Newcastle suburb of North Shields and it's clear that, whatever else he is, Fender shouldn't be mistaken for just another doe-eyed British boy strummer. He's sensitive to the fact that he is sometimes lumped in with those artists. "I'm blond, a white boy with a guitar. They assume I'm Tom Odell," he jokes.
But of course he isn't. The difference is that while most of the boy-next-door types conquering the charts are middle-class and from the south of England, he grew up in a moderately grim coastal settlement. North Shields has been described by his manager as "a drinking town with a fishing problem." Perhaps that should be the other way around.
Either way, the last thing of which Sam can be accused is being born with a silver spoon.
"When I first started touring, all of the people I went on the road with were privately educated kids from down south. A lot of them had travelled, had gone to university. I'd not done any of that. I'm speaking to you in my 'national' accent. My actual accent is quite thick. People laughed: I don't think they understood me."
All these other artists were perfectly welcoming, it has to be said. But it didn't take Fender long to work out that they came from a different world.
Advertisement
"I was skint," he recalls. "I'm not trying to say 'please feel sorry for me'. I'd turn up for these gigs with other musicians and they would all be dressed to the heavens and looking cool as fuck. I had this shitty Coca Cola t-shirt. I wore the same shoes for seven months. The only time I got new ones was when our manager would take us to a festival and we'd get free shoes."
His ordinary background is surely part of the charm. Fender sings like a man who urgently needs to communicate with the world. Music isn't a hobby – something to do until he becomes a junior doctor or an investment banker. In a sense, his debut album, also called Hypersonic Missiles, is his one big spin of the wheel. If it were to fail, there's a distinct possibility that it'd be back to North Shields for him, to live with his mother and work in the pub where his manager originally discovered him pulling pints.
"I'm dying to get it out," he says of the record. "Completely terrified but really excited. I'm really proud of it. Some of the songs were written five, six years ago. We've put our heart and soul into this thing. It's very much a classic debut, in that there are so many flavours. It's not the most cohesive. But that's what makes it special."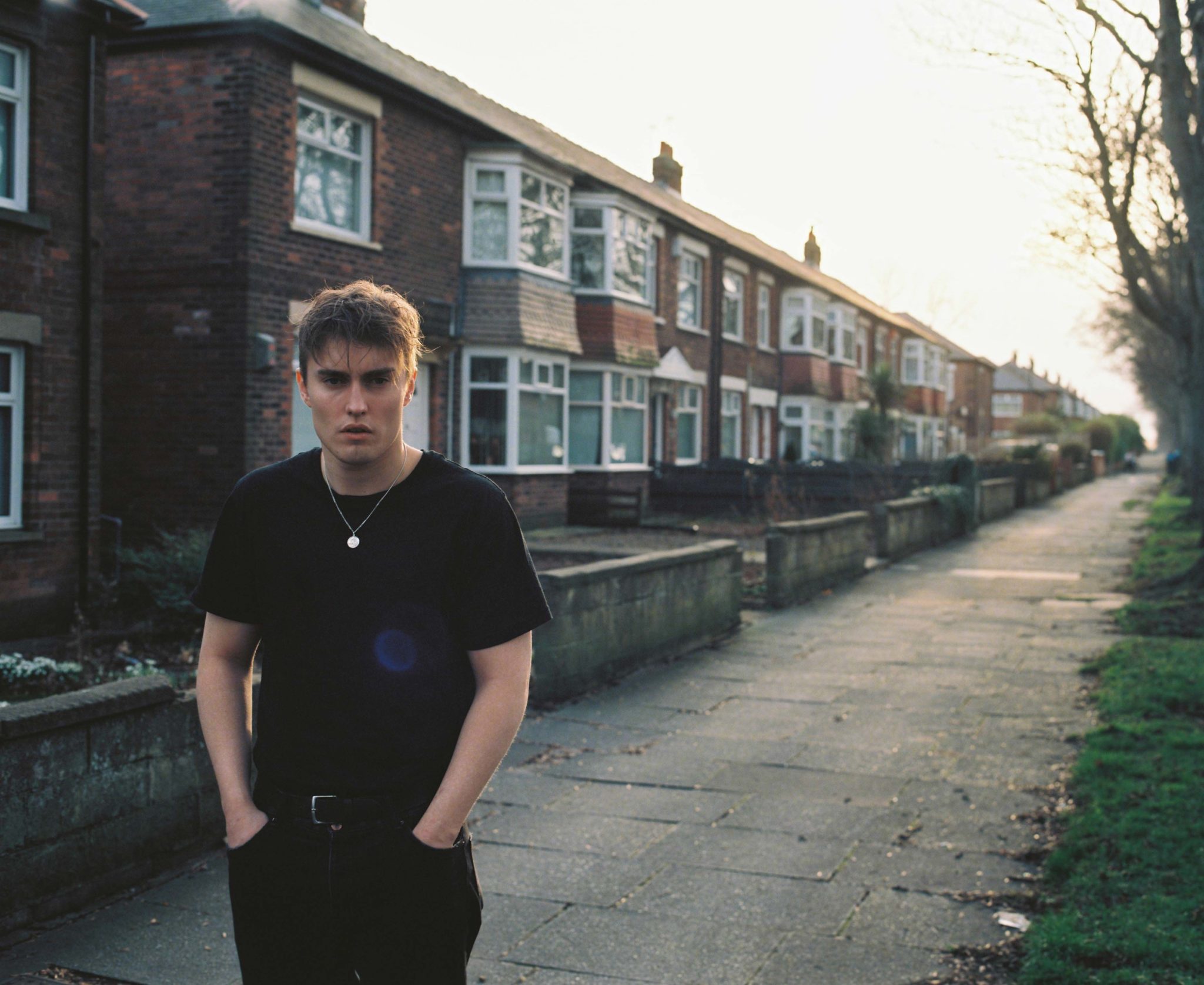 Culture of Silence
The pressure, it is fair to say, has been immense. Fender was shocked, as well as chuffed, to scoop the Brit Critics' Choice award over the more traditionally heartfelt Lewis Capaldi – who, of course, is from even further North! Fender has been willing to address some intense subject matter on his records. And when he consulted his schedule for 2019 – including a sell-out at the Olympia, Dublin this November – he felt overwhelmed.
Advertisement
"I pretty much lost my mind," he says emphatically. "I had panic attacks when I looked at the year as a whole and everything that we had to get through. I really struggled with the anxiety side of things. Our manager is teaching us how to look at taking it one day at a time, which definitely helps."
He smiles wryly. "I mean, I've only started yesterday. But it's definitely working."
Sam was already conscious of the importance of mental health issues. Another quality that sets him apart from a lot of strummers is that he's prepared to go deep and dark in the songs he wrotes. A track on the Dead Boys EP, 'Spice', is titled after the synthetic marijuana his friends smoked as teenagers. The lyrics paint a seriously grim portrait of the psychological effects of the so-called 'zombie drug'.
"Spice ravaged my hometown," Fender told Hot Press' Lucy O'Toole earlier this year. "We all smoked it when we were 17. I tried it a couple of times, back when it was legal. It was the most gnarly drug I ever took. The whole world had just been flipped on its head, and I had no control over anything. You become a zombie. I had mates who smoked that everyday for years, and it destroyed their lives."
Meanwhile, the song 'Dead Boys' itself – one of his first hits – is another example of ability to dive deep: it was his response to the suicide of two friends in North Shields.
As Irish people will be aware from events in Limerick, a spiral can occur in a town for reasons that are not immediately clear – other than a sense of general malaise, exaggerated by a contagious or copycat effect. The North-East has the highest suicide rates in Britain. Between 2013 and 2015, 847 people lost their lives by suicide. As in Ireland it is something that affects men far more than women. 656 of those who took their own lives were men.
"I was becoming aware of the suicides in and around my home town," Sam reflects. "There were just more and more. When you've experienced something like that, you become sensitive to it. Honestly, it was like a pandemic. I wrote the song but didn't know what to do with it. I didn't want to be seen as capitalising on the tragedy – using something morbid to sell records."
Advertisement
While that concern is understandable, the reality is that it is important not to be sucked into a culture of silence. Speaking about these issues helps. He is glad now that he finally released it. As it turned out, the response to the song has been incredible. For one, it warranted a nine-minute voice message from Stormzy, no less, in which the UK's leading grime artist told Sam how much he loved 'Dead Boys'. While that meant a lot, there was one even more uplifting response.
"There was a guy literally on the way to kill himself," Sam recounts seriously. "He was going to run his car off the road. He was listening to BBC Radio 5 and I was talking about 'Dead Boys'. He heard it and pulled the car over and decided he needed help. Instead of killing himself he drove back to his wife."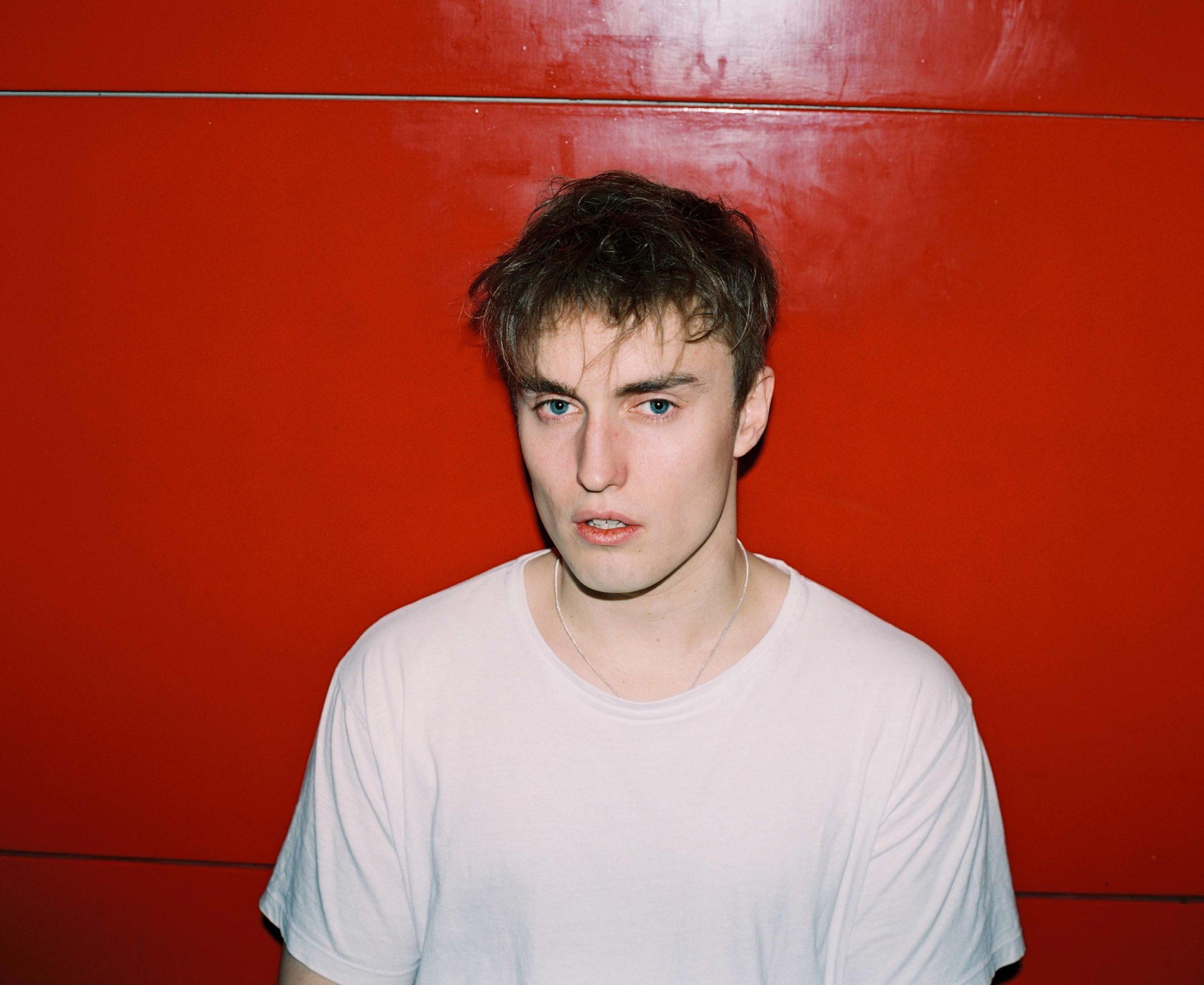 Political Songs
That story is an extraordinary illustration of the way in which music can reach people. But also of how talking, and singing, about the tragedy of suicide can really help people to address their own issues.
The underlying reality is that North Shields is very much the other Britain – neglected, impoverished, declining. No surprises, then, that it voted Leave in the 2016 Brexit referendum.
"I've recently moved into the posh end of Shields," Sam says matter-of-factly. "Where I used to live, that's all council estates and stuff. I went to vote Remain and I remember walking down the street seeing all the England flags hanging out the windows. All the people were going to the polling stations to vote 'out'. I'm not going to lie: the majority of the people I spoke to…it was all focused on immigration. They didn't like immigrants. They've been led a merry dance."
Advertisement
Hot Press speculates aloud that there's not a lot of political music in the British songwriting scene at the moment. Something as visceral and immediate as 'Dead Boys' feels like a startling exception. Sam disagrees. There are fellow spirits out there – and among them is a certain Irish outfit.
"There's a lot of bands and artists that are shouting out about things," he observes. "It's rare that it ends up in the mainstream. But it's there. In Ireland you've got Fontaines D.C. – they're tremendous, a proper, storming band. And you've got Idles. In the hip-hop world, people like Stormzy have plenty to say. So it is happening.
"I feel that we're on the cusp of a renaissance. I'm really proud to be grouped with people like the Fontaines D.C. and Idles. I'm conscious that this might be the embers of a new wave of political songs – and that we're part of it."
• Hypersonic Missiles is out now. Sam Fender plays the Olympia Theatre, Dublin on December 16.