Quickly becoming one of the biggest names in the house/dance scene, Fred Again's popularity is only set to increase thanks to the barnstorming Actual Life 3
Fred John Philip Gibson, aka Fred Again, is an award-winning singer, songwriter, multi-instrumentalist, producer and remixer with an ever-growing fanbase. Tickets to his gigs sell out in seconds, and he has achieved a whopping 8,171,720 monthly listeners on Spotify.
With his fourth album having dropped in October, the 29-year-old Londoner describes himself as "the oldest cocktail in the book - excited and nervous at the same time."
With four tracks released ahead of the LP, the fan favourite thus far is clear: 'Danielle (Smile On My Face)' has amassed almost twelve million streams on Spotify alone. Describing the Actual Life series as a "sort of diary entry" to himself, Gibson points out this is why the albums all start and finish with tracks titled by dates. This method of creating music is unusual, but for Fred, it's very clearly working.
"I think it started with this guy I met in Atlanta called Carlos," he recalls of the series' origins. "He was a guy working on a construction site and I just had a funny moment over the course of an evening with him, where I happened to have filmed a bunch of things on my phone.
"I found myself playing piano along with the videos when I was watching them in my hotel room the next day. I became very obsessed trying to expose the beauty from these clips - they're moments in life that can pass by very quickly."
Advertisement
Actual Life 3 boasts an impressive mix of upbeat dance tracks and more poignant tunes – a seemingly perfectly crafted mix. However, Fred doesn't overthink the approach.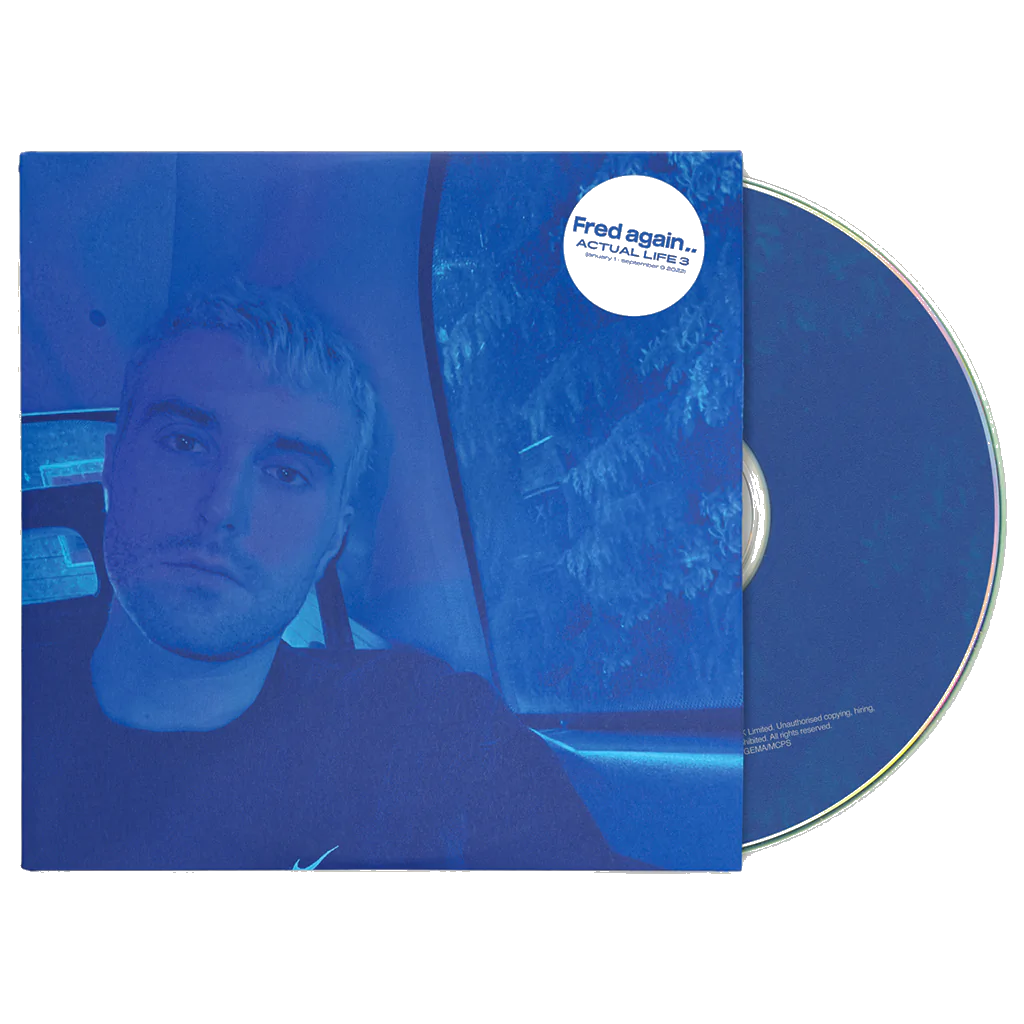 "I don't decide it too consciously," he explains. "I just try to follow what happens. I guess over the course of nine months, which is roughly the amount of time that this record charts, there's going to be both of those extremes. So, I'm wanting to reflect on what has naturally taken place."
In terms of collaborations with vocalists, the same applies.
"There are hundreds of things I'll make ideas and sketches out of that don't become whole songs," he explains. "And then some of them, for one reason or another, become more evolved, complete things. I sample something because I hear something that triggers a feeling in my stomach.
"The thing that makes it become something bigger is down to a huge alchemy of factors, which I couldn't possibly claim to understand. But the first grain is that little feeling of someone saying that feels honest."
Fans are of utmost importance to Fred, and recently a clip he posted of audience members went viral. During an emotionally resonant track, his film crew captured a couple clearly taking a moment to create their own story.
"Oh my God. Did you see that video?" he marvels. "That's the most sort of… not life-changing - because it feels so dramatic - but mind-progressing. It shapes how I make everything. I absolutely adore seeing pictures of people expressing themselves in the way they do at the shows.
Advertisement
"The fan reaction to the new singles has been beautiful. That's always affirming and great. I love hearing from the people who write to me about stories of what the songs have meant to them. I really adore it. I'm eternally indebted to everyone who's written to me like that."
After a long stint in the US, the artist is delighted to be back on European soil. Taking a short break before more touring, he seems relieved to be home.
"Everywhere in Europe kind of feels like varying degrees of home," he says. "I'm back in my flat since yesterday for the first time in ages. I'm so happy to be in this part of the world. It's my favourite place."
After a short break, Fred kicks off his European tour in November, beginning his rush of 10 dates in under three weeks with a sold-out Dublin show. When asked how he's feeling about getting back to Irish fans, Fred can barely contain his excitement.
"Fucking great!" he enthuses. "Ireland is probably my favourite place to play in the world. Funnily enough, I said that the last time I played in Ireland, and it led to a hilariously loud noise from the crowd at Electric Picnic. The Irish are the best."
• Actual Life 3 is streaming now. Fred Again plays 3Olympia Theatre, Dublin tomorrow, November 22.