Coming off his rousing performance at All Together Now, Daithí is thrilled to be playing in front of audiences again.
Irish electronic maestro Daithí has announced a slate of tour dates across France, the UK and Ireland in support of his forthcoming album I'm Here Now.
The Clare native's anticipated third solo record will be released on the 9th September via Strange Brew Records, following 2019's L.O.S.S. and 2020 EP Drifting.
"I'm going to be going on the biggest tour I've ever done from September: Ireland, Paris, Scotland, UK and more to be announced soon," the multi-instrumentalist says. "I'm absolutely delighted to be getting back on the road. Playing live has always been the most important part of life for me, and it's where I feel most connected to music. I'll be joined by Alex Ridley on drums, and maybe some more guests along the way. I'm really looking forward to playing some new music from my upcoming record I'm Here Now, which will be out on September 9th. See you soon!"
Tickets for his tour can be purchased here.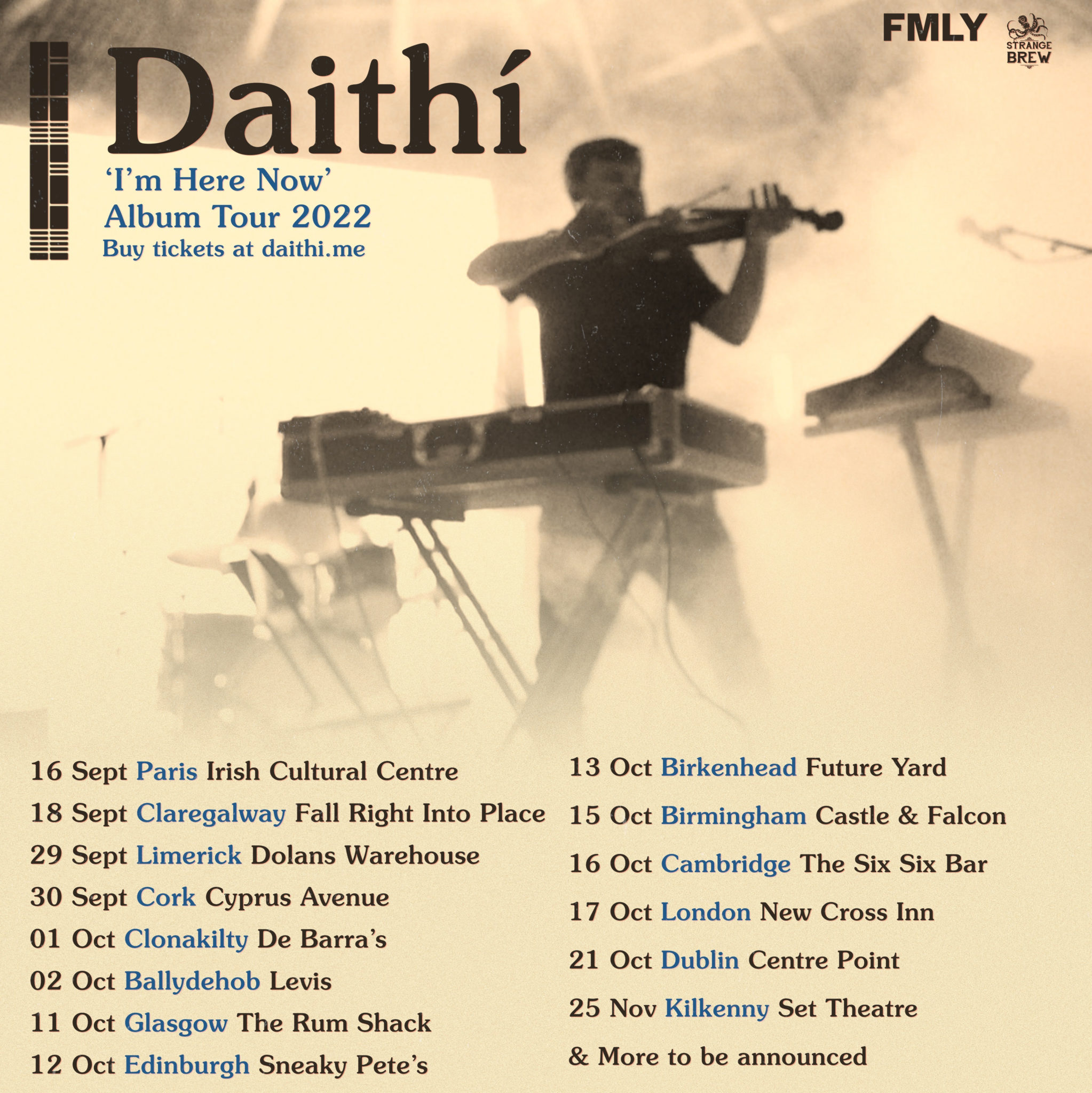 For fans of Bicep, Caribou, Christian Loffler, Four Tet and Thom Yorke; Daithí is a producer that brings organic sounds and samples to life.
Advertisement
His enrapturing live dance experience mixes unique elements, like his signature fiddle – a symbol of his traditional Irish upbringing – alongside a chorus of talented musicians.
Bedded in electronica, Daithí's sound has moved beyond a fusion of Ireland's past and a contemporary present to a world of rich texture, veering from deep house music to ambient arrangements.
His visual elements are one of the highlights of the producer's brand of storytelling, with 2022 singles 'Familial' and 'Sunset' (featuring Ailbhe Reddy) casting acclaimed actors to portray the track's narrative.