By: Ed Power
She's a once-in-a-generation pop phenomenon whose debut album has soared to number one across the world. Ahead of her Electric Picnic appearance, Billie Eilish talks about fame, her Irish heritage and explains why, under it all, she's just a normal teenager.
Speaking to Billie Eilish, it's immediately clear she isn't interested in celebrity. The 17-year-old brings a beyond-her-years scepticism to her status as 2019's hottest new pop sensation. Fame – the junk-culture, Instagram-influencer, reality TV variety – isn't on her radar. She recoils from it.
"My one wish," Eilish tells Hot Press, "Is to not take things for granted. If you think about things while you are doing them… well, this is insane. That kind of messes you up. In my head, I take everything that comes as if it is normal. I do my thing as if no one is watching or listening."
Like it or not, though, a celebrity is what the Los Angeles singer has become. Eilish's debut album, When We All Fall Asleep Where Do We Go?, had reached number one in 16 countries (she is the first Billboard 100 chart-topper born in the new millennium). In Ireland, it is the year's fastest-shifting LP aside from Ariana Grande's Thank U Next.
Yet blockbuster sales don't convey what a radical departure Eilish represents. Dave Grohl has likened her fans and their devotion to how people responded to Nirvana in the '90s. Julie Burchill has praised her as "the Madonna of the trigger warning generation".
"Her constituency is mostly teenagers looking for an alternative to the shiny, pseudo-sexualised upstarts often pumped out for their demographic," wrote cultural commentator Fiona Sturgess. "My daughter, who is 12, thinks she's the business. I do too."
Advertisement
"Eilish has conquered the music world in part by doing everything she's not supposed to," enthused Rolling Stone in a recent feature. "Her music is darker and weirder than that of most teen pop stars, with a gothy, punkish, vaguely sinister edge and nary a hint of bubblegum."
And now she's en route to Ireland for her first show here. Expect her Electric Picnic performance to be among the most eagerly-anticipated, Instagrammed and dissected since the festival first got up and running. Grohl's take feels especially astute. There is something of Kurt Cobain, his once-in-a-generation significance, in the Eilish phenomenon. Her concerts are whirlpools of expurgation: mosh-pits where angsty men in their 20s are replaced by teenage girls, though their fervour is no less legitimate.
There is nothing, let it be noted, hysterical about this devotion. Eilish's fans understand she is a different kind of pop star – a different idea of what pop stardom can and should be. On the front line of Gen Z, Eilish speaks to teenagers' fears and frustrations in a world that moves faster and is more judgemental than ever. It is also a world to which previous generations have bequeathed the arriving nightmare of climate change.
With songs that reference horror movies and are steeped in the baroque soundscapes of Nine Inch Nails more than in the Max Martin school of assembly line-pop, Eilish is the chart star as agent of catharsis. That's a new thing. As new, in its way, as Nirvana tearing down the walls and driving a generation of frizzy- mulleted crotch-rockers towards extinction.
All of which makes sense, sort of, to Eilish. But she is trying hard not overthink success – what it says about her, her fans, the world at large. It would be an exaggeration to say she stumbled into fame – she is not quite the reluctant pop star.
However, to be the focus of international acclaim and Julie Burchill think-pieces certainly wasn't top of her to-do list. It certainly wasn't on her radar when she and her older brother, Finneas O'Connell (Eilish is one of Billie's several middle names), wrote and recorded their debut single 'Ocean Eyes'. They did so in their DIY home studio in the LA suburbs in 2015.
"Aside from singing, I'm also a dancer. I've been dancing since I was eight," Eilish would tell Teen Vogue as 'Ocean Eyes' had its official release as a single in 2016. "One of my teachers asked if I would either write a song or have my brother write a song to choreograph a dance to. I was like, 'Yes, that's such a cool thing to do!'
Advertisement
"Then, my brother came to me with 'Ocean Eyes', which he had originally written for his band The Slightlys. He told me he thought it would sound really good in my voice.
"He taught me the song and we sang it together along to his guitar and I loved it - it was stuck in my head for weeks. We decided that that was the song we were going to use for the dance.
"We put it on SoundCloud with a free download link next to it so my dance teacher could access it. We had no intentions for it, really. But basically overnight a ton of people started hearing and sharing it."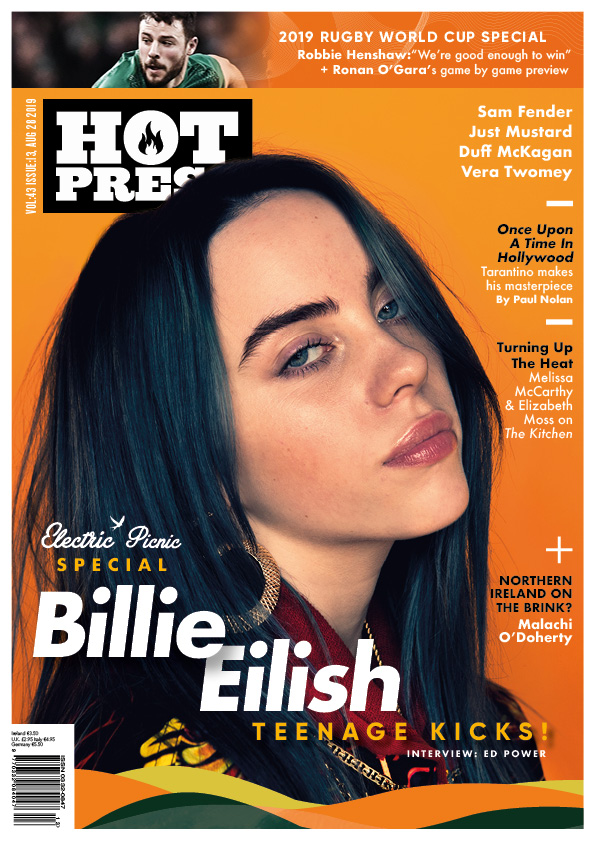 Soon afterwards it was picked up by Hillydilly, a music discovery site. Then Danny Rukasin, a music manager working with artists such as All Time Low and Spazz Cardigan (a Hot Press Hot For 2019 pick) got in touch. Billie and Finneas were going to be huge, he predicted. He wanted to help steer them through what was coming down the track.
With Rukasin in their corner, the O'Connell siblings were soon sitting down with labels in Los Angeles and New York. Finneas, who was 18, already had somewhat of a profile, thanks to a recurring part in Ryan Murphy's Glee! Eilish was 13. Of course it became an issue.
"Well it was definitely part of the conversation," she tells Hot Press. "I don't think it could not be. I was 13 when we started meeting labels. But it's never ever been the reason for something. 'She's 13, she has to do this. She's 14, she has to do this'. It's about way more than that. It just happens to be that I'm young. It came up a couple of times."
Advertisement
She's 17 now. But, in her own mind, she isn't a typical teenager.
"Some people you meet – they are so their age," she says to Hot Press. "You meet them and they are 13. I've never really been that way. People who think you are talented – if you are young, they think you are even more talented. It's almost unfair. I'll take it."
With prominence has come criticism too. There was an outcry over 'I Wish You Were Gay' – in which she laments that a guy has rejected her simply because he doesn't fancy her (rather than because he fancies guys). And The New York Times was quite excited, profiling her recently, about her fandom of and friendship with late "SoundCloud rapper" Xxxtentacion.
Eilish and Xxxtentacion – real name Jahseh Dwayne Ricardo Onfroy – were close and are said to have Snapchatted and Facetimed regularly. He was shot dead at a motorcycle dealership in his native Miami on June 11 last year. Eilish wrote a song – '6.18.11' – in his memory ("Our time is up/ Your eyes are shut/ I won't get to tell you what/ I needed you to know"). Obviously this is a complicated subject. Onfroy had a history of run-ins with the law. In October 2016, he was arrested on charges of false imprisonment, witness tampering and aggravated battery of his pregnant girlfriend.
He has, since his death, moreover, become a cult star, with a string of posthumous number ones. The New York Times appeared to imply that a rapper with a criminal record and history of domestic violence was not someone Eilish should be writing songs about. She had, in fact, been advised, to take down a tribute she had posted to him on Instagram the day of his death. She declined to do so.
"I want to be able to mourn, I don't want to be shamed for it," Eilish explained to the NYT. "I don't think I deserve getting hate for loving someone that passed."
"Jah [as friends knew Onfroy] was really complicated," Eilish said in another interview. "Everything he's been or was… or anyone's thoughts on him… I get it… you can have your opinions. But he was someone who stuck with me and got me through. I felt, in the moment, I would not have gotten through if it weren't for him. He was a goofy ass dude… All he was trying to do was be better.
Advertisement
"I'm not going to sit here and tell you we were best friends. But he had the biggest impact on me – more than anybody else did. My friend had been killed. And I was told to delete what I had posted because it was going to damage me, through the internet. Because of people's opinions, people's thoughts. I get that. What I realised, between life and death, is that nothing matters: the internet… fucking trash."
Her background is show business. But there's no privilege in this story. Eilish's father, Patrick O'Connell, is a jobbing actor with parts in Iron Man 2 and The West Wing to his credit. Her mother, Maggie Baird, appeared in Six Feet Under (also the name of an Eilish song), The X-Files and Curb Your Enthusiasm.
For all their parents' Hollywood provenance, Finneas and Billie didn't quite grow up behind gilded gates. There were moments of absolute struggle; at one point when she was little, all four had to share the same cramped bedroom. To this day, the family car is a rust-bucket station wagon.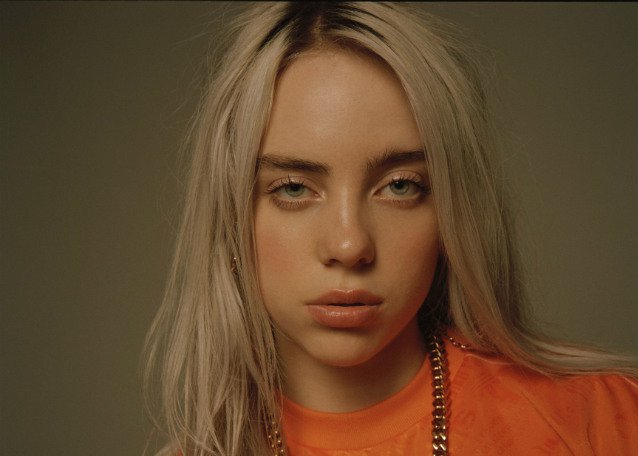 Yet as she has become famous, Eilish's childhood has been written about as if it were a hippy-dippy Neverland. That is largely on account of the fact she was home-schooled. It makes no sense to her.
"What does bohemian even mean," she says to Hot Press. "My childhood was my childhood. I learned in different ways than a lot of people did. It doesn't mean I was different. I was a little kid and I did little kid things… Then I grew up. I'm a teenager now. I'm just like any other teenager. I just have a different job."
Just how different, she is still learning. Being a pop star has become a source of tension between Eilish and her friends. They want to do teenager things. She has to sing on The Late Late Show with James Corden.
Advertisement
"The main issue, for me at least, was that a lot of my friends, or people that I know, don't understand what I do, and get mad at me if I can't hang out with them or don't respond to them.
"Suddenly I can't hang out because I have to go to New York to do something. I feel that nobody really understands that it's actually a job. It's like someone working in an office can't hang out because they have a shift. It's still a job. Just because it's not a boring job doesn't mean it's not a job. And it doesn't mean I'm not working really hard for something I want."
Eilish's lyrics are feverish and otherworldly. The single 'Bury A Friend' is inspired, for instance, by her experience of night terrors. The twist is that Eilish is singing from the perspective of the monster under her bed. On 'Bellyache', from her 2016 EP Don't Smile At Me, she gets inside the head of a killer who's just dumped his victims' bodies in the back of a car and now feels a tad queasy.
"I've found a lot of music that's really unique in itself – but if you listen to the biggest songs right now, it's all about the same thing," she tells me. "Love, in a specific way: 'I love this person. And they don't love me. And I'm sad.'
"Sure, you could write about that and feel that way. Everyone could feel that way. I don't know… write it in a different way. I'm not even criticising anyone specifically – in my head, this is how I feel about it. When I feel that way [heartbroken], I could write a song really fast like... 'I'm sad and blah blah blah…' which is fine.
"Or you could take it and turn it around and make it completely different: make it into… like… it's a metaphor. I want to act like I just killed a bunch of people and I have a bellyache because of it. Instead of whatever… Songwriting is writing a story – it doesn't have to be true.
"That's what is fun about it. You don't have to have gone through something to write about it. You can have gone through something to write about it. But that's not a rule whatsoever."
Advertisement
With success, Eilish has been caricatured as habitually jaded. Her debut EP is, it's true, called Don't Smile At Me. And – and an approach delightfully reminiscent of the Pet Shop Boys – she makes a point of never grinning in her press shots. In person, though, she is friendly, with a dry wit. Wry chuckles pepper her sentences. She certainly doesn't come across as studiedly moochy.
Nor, however, is she in a hurry to ingratiate herself. There is no "Billie Eilish" brand. She isn't flogging a product. You can like her or not like her. "I know so many people that just want to be famous. That will do anything to get famous – to get fame off of you, and put it in them."
She should know. Late last year, she left her local Costco supermarket and walked towards her family's home in the Los Angeles hills. En route she was recognised four times. A few months ago, her family address leaked. Fans began to gather outside the house. The singer ended up with a bodyguard in her bedroom. Eilish never asked for this. Nonetheless, here she is.
"People do not understand what the fuck comes with it. You can't have a normal life and be famous. It just doesn't work that way. Unless you did something horrible and that's why you're famous. Because then you can do nothing and no one will care.
"But like, if you really want to be known for something good and people look up to you – you have to work. That [people's misapprehensions about fame] pisses me off so much, I can't even tell you."
Eilish has become known for her baggy outfits. It isn't merely a fashion statement. She has suffered body dysmorphia: defined as "a mental disorder characterised by the obsessive idea that some aspect of one's own body part or appearance is severely flawed". Her insecurities began when she was a dancer surrounded by "the really pretty girls", she revealed to Rolling Stone.
"I wasn't as confident," she said. "I couldn't speak and just be normal. When I think about it or see pictures of me then, I was so not OK with who I was.
Advertisement
"At dance, you wear really tiny clothes," she continued in the same interview. "And I've never felt comfortable in really tiny clothes. I was always worried about my appearance. That was the peak of my body dysmorphia. I couldn't look in the mirror at all."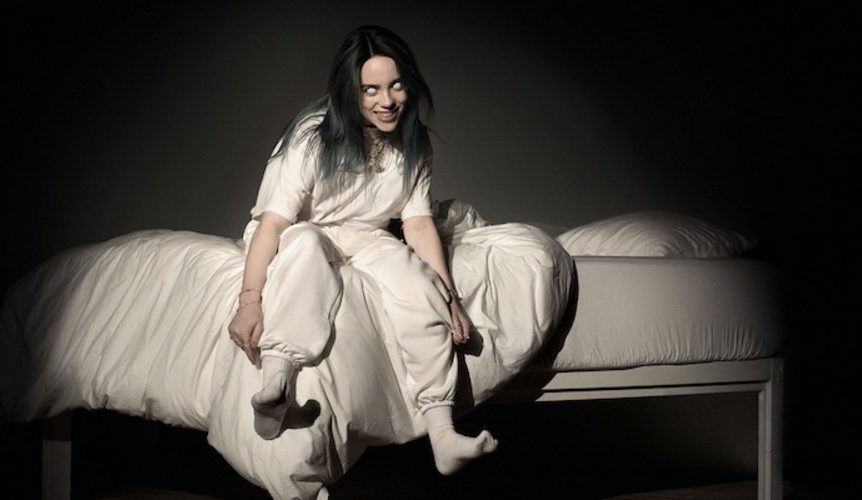 She gave up dancing – and was buffeted by insecurity, Rolling Stone reported.
"It sent me down a hole. I went through a whole self-harming phase — we don't have to go into it. But the gist of it was, I felt like I deserved to be in pain. When anyone else thinks about Billie Eilish at 14, they think of all the good things that happened. But all I can think of is how miserable I was. How completely distraught and confused. Thirteen to 16 was pretty rough."
It's not the only life challenge Eilish has had to contend with: she also has Tourette's, as she recently discussed during an appearance on The Ellen Degeneres Show where the audience members included Dave Grohl and his daughter.
Elsewhere, the singer is proud of her Irish heritage, as is the American way. "Eilish", which nobody on her side of the water can pronounce, was chosen by her parents when they saw a documentary about conjoined Irish twins Katie and Eilish Holton, from Donadea in Co. Kildare. The Holtons' story doesn't have a storybook ending: the twins were separated in an operation in 1992 but Katie didn't survive.
"For years nobody had 'Eilish' even in their vocabulary," she says. "Literally the other day, somebody stopped me in the street to take a picture and he said that his girlfriend's first name was Eilish. I was like 'ohmygod' – I'm excited to go to Ireland and not be the only one. I like being unique and everything. I would also like to be somewhere people can pronounce my name correctly."
Advertisement
We know a lot about Eilish. But we still don't have the full picture. She is on social media of course. Just not in the over-sharing millennial way. Her Instagram provides a glimpse inside her world. Yet she isn't putting herself out there. As a purveyor of post-snowflake pop, Eilish understands that likes and shares are not metrics by which you should ever define yourself. It's a marketing tool – not a window into your soul.
"It's cooler to keep a mysterious aspect to you," she notes. "Putting everything out there for everyone to see is not unique, I guess. Like I was saying, people who are trying to get famous – become known in some way, they put everything out there, so everyone can see it. 'Here's me… and buy me'. 'I'm on sale, come get me'. You know, I've always been me. I've always done what I wanted, said what I wanted, wore what I wanted.
"That has nothing to do with who I was with or where I was. Like, whatever my fame is or whatever you want to call it... I don't want everyone to know everything I do. They can know a part of it and be a part of it. It's still my life, I'm still a human being. I don't want to be everywhere all the time."
•When We All Fall Asleep, Where Do We Go? is out now.